Coolest Bookstores Around the World
If you're anything like me, you love finding the coolest bookstores around the world when you travel.
I can easily pass the time browsing a bookstore when I'm traveling, especially on a rainy day when I want to take a break from exploring the city.
In addition to finding a new book, you can often find unique souvenirs at bookstores and most of the time you're supporting a local business as well.
While I have been to quite a few bookstores in New York, I have a whole list of bookstores around the world that I want to visit one day too.
Here are 12 of the coolest bookstores around the world to add to your bucket list:
1. Cărturești Carusel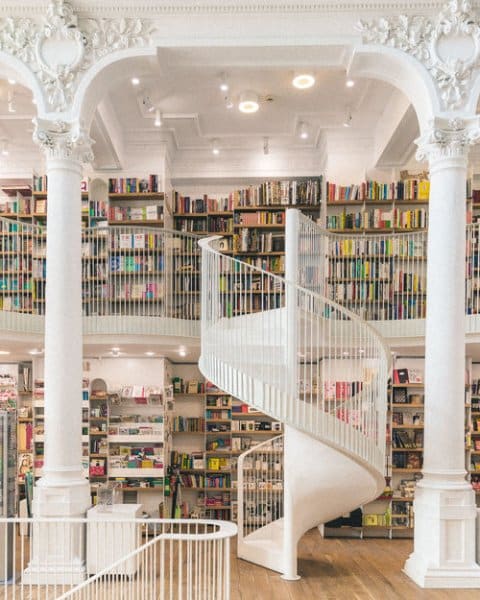 Location: Bucharest, Romania
This relatively new bookstore, part of the Cărturești chain in Romania, has quickly become popular due to its gorgeous location and photographable interior. The building housing this bookstore is more than 100 years old and right in the middle of Bucharest's Old Town.
2. Livraria Lello
Location: Porto, Portugal
Livraria Lello is a must-visit for all Harry Potter fans. This stunning bookstore in Porto inspired author J.K. Rowling so much that she based Hogwarts off of it!
3. Albertine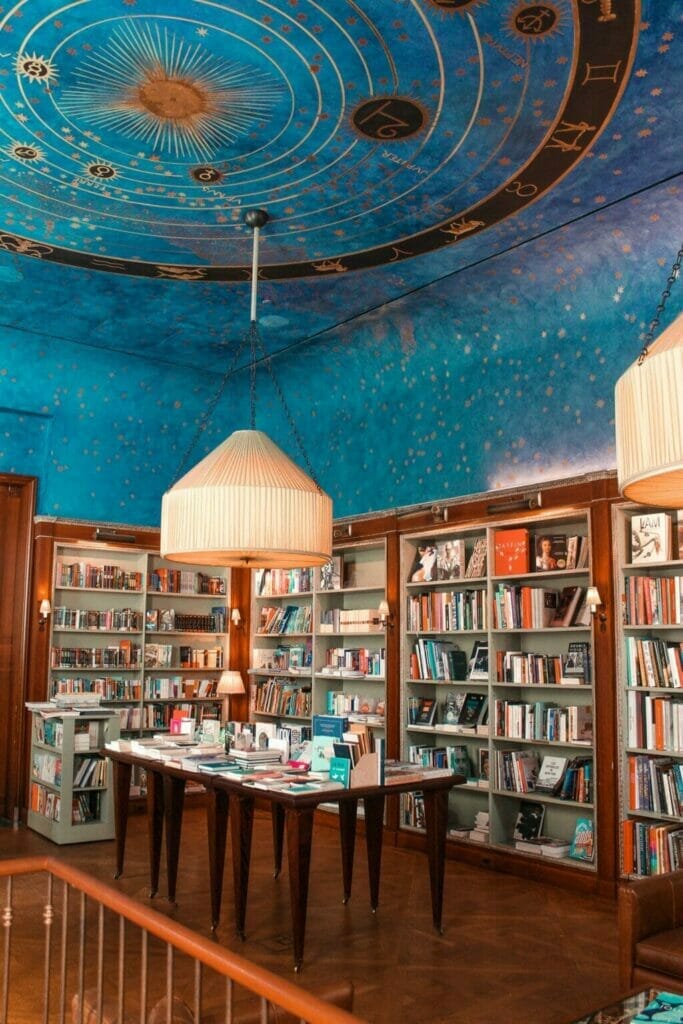 Location: New York, United States
Albertine is a hidden gem in my neighborhood on the Upper East Side. Not many tourists seem to know about it, despite the fact that it's right across from Central Park and close to the Metropolitan Museum of Art! This French language bookstore features an incredible ceiling mural upstairs.
Related: 8 Best Bookstores in NYC You Need to Visit
4. Daunt Books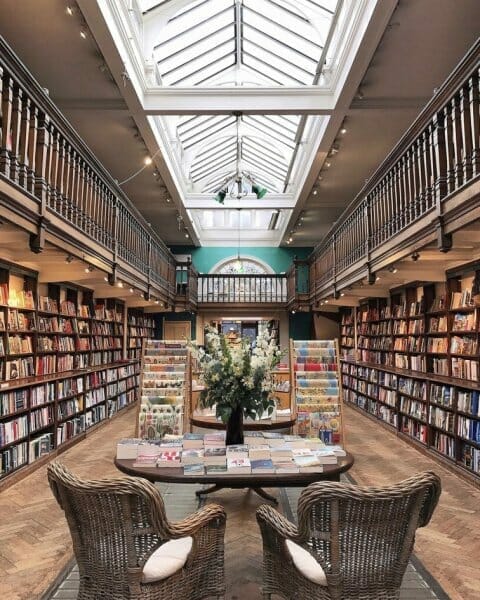 Location: London, England
Located in the Marylebone neighborhood of London, Daunt Books occupies a building that at one time housed an Edwardian bookshop. This outpost of the Daunt Books chain (which specializes in travel books) is popular due to its airy, pretty interior.
5. Libreria Acqua Alta
Location: Venice, Italy
This Venice bookstore, located directly off a canal, features an eye-catching display of waterlogged books outside. (But don't worry, the books inside are in pristine condition!)
Related: 6 Essential Venice Travel Tips from a Local
6. Ler Devagar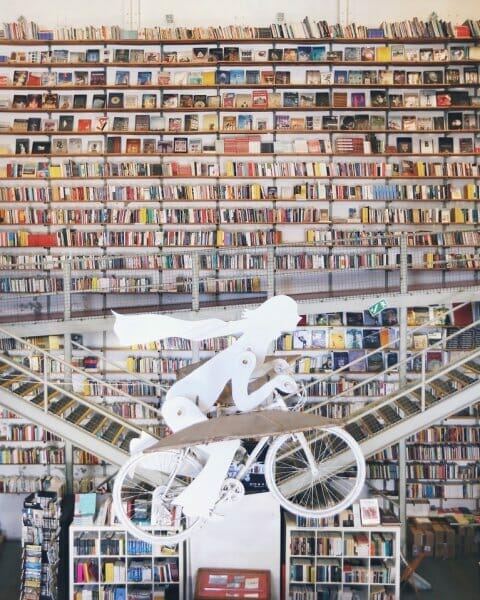 Location: Lisbon, Portugal
Ler Devagar is a cool bookstore in Lisbon featuring unique touches like a bright, airy wall of books and a whimsical cutout of a girl riding a flying bicycle.
7. El Ateneo Grand Splendid
Location: Buenos Aires, Argentina
El Ateneo Grand Splendid, built in 1919, was originally a performing arts theater, before being converted into an opulent cinema ten years later. However, the building fell into disrepair and was going to be demolished in 2000, until it found new life as a bookstore!
8. Selexyz Dominicanen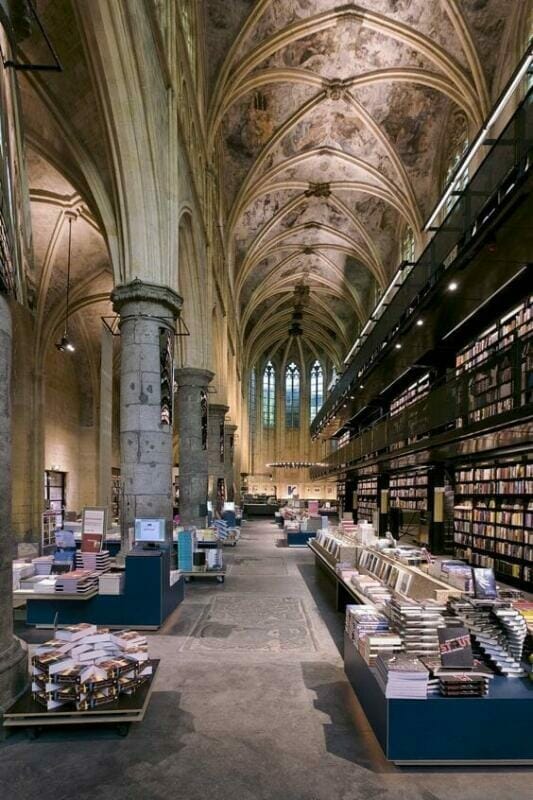 Location: Maastricht, Netherlands
This sprawling Gothic church dates back more than 700 years. In more recent years, it was used as a warehouse and storage space, before being converted into a beautiful bookstore open to the public.
9. Cafebrería El Péndulo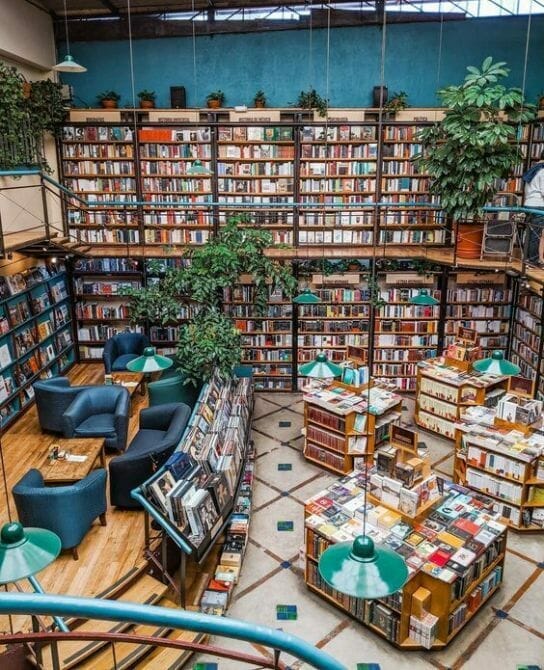 Location: Mexico City, Mexico
Walking into this lofty Mexico City bookstore feels a little bit like stepping into a forest, with plenty of plants and lush green accents all around.
10. Zhongshuge Bookstore
Location: Chongqing, China
This bookstore in China is extremely unique due to the various optical illusions around the store. Most striking are the mirrored ceilings presenting the appearance of floor to ceiling books!
11. The Last Bookstore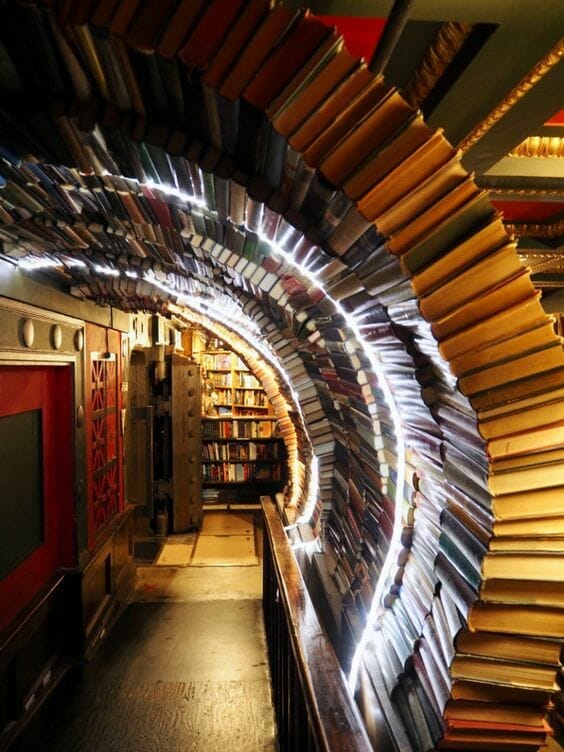 Location: Los Angeles, United States
Featuring a hidden hallway made entirely out of books, The Last Bookstore is a place you could easily get lost exploring. In addition to the book tunnel, there are other pieces of book art around the store.
12. Shakespeare and Company
Location: Paris, France
Shakespeare and Company is one of my favorite bookstores in the world because I used to live about five minutes away from it in Paris! This English language bookstore on the Left Bank just steps away from Notre Dame has a long history and is a must-visit when in Paris.
Related: What I Miss (And Don't Miss) About Living in Paris
13. Old Florida Bookshop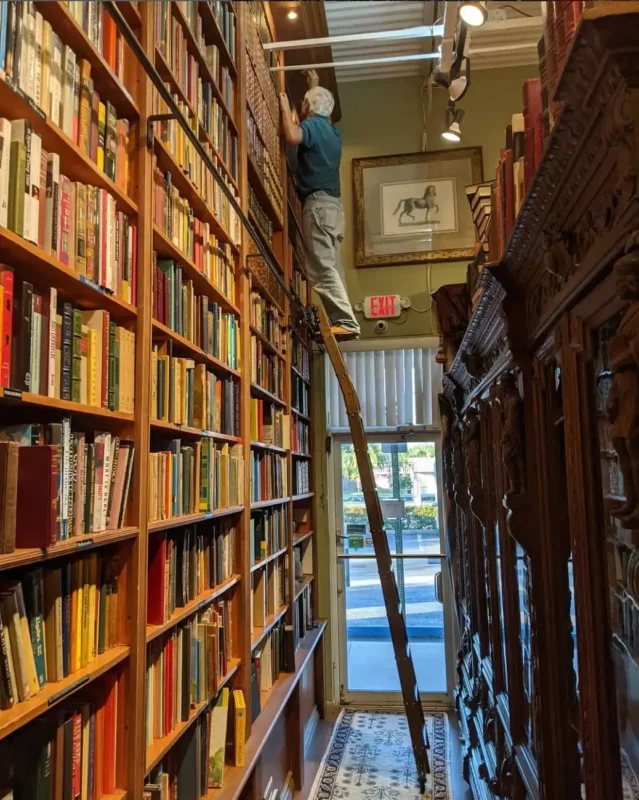 Location: Fort Lauderdale, Florida
From the outside it doesn't look like much, but Old Florida Bookshop is what book lovers dreams are made of! There are endless bookshelves stacked high with everything from the classics and rare finds to super affordable used books.
14. Livraria Cultura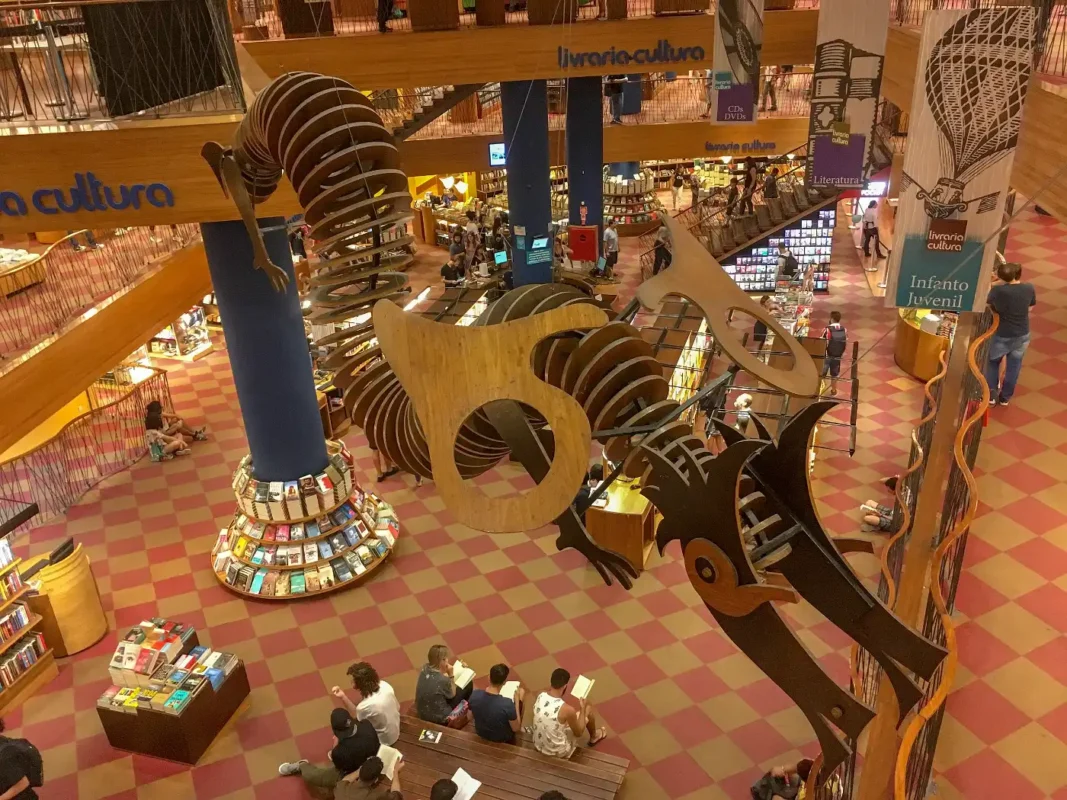 Location: São Paulo, Brazil
Finally, I couldn't leave this one from my hometown out! Livraria Cultura in the famous Avenida Paulista in São Paulo, Brazil is one of my favorite places in the city. There's a huge dragon hanging from the ceiling and a giant wood staircase that doubles as an auditorium for presentations and events.
Best Bookstores Around the World
This post showed you the coolest bookstores around the world.
Below I've linked some more of my favorite posts about travel and book!
You may also be interested in…
Save it to Pinterest: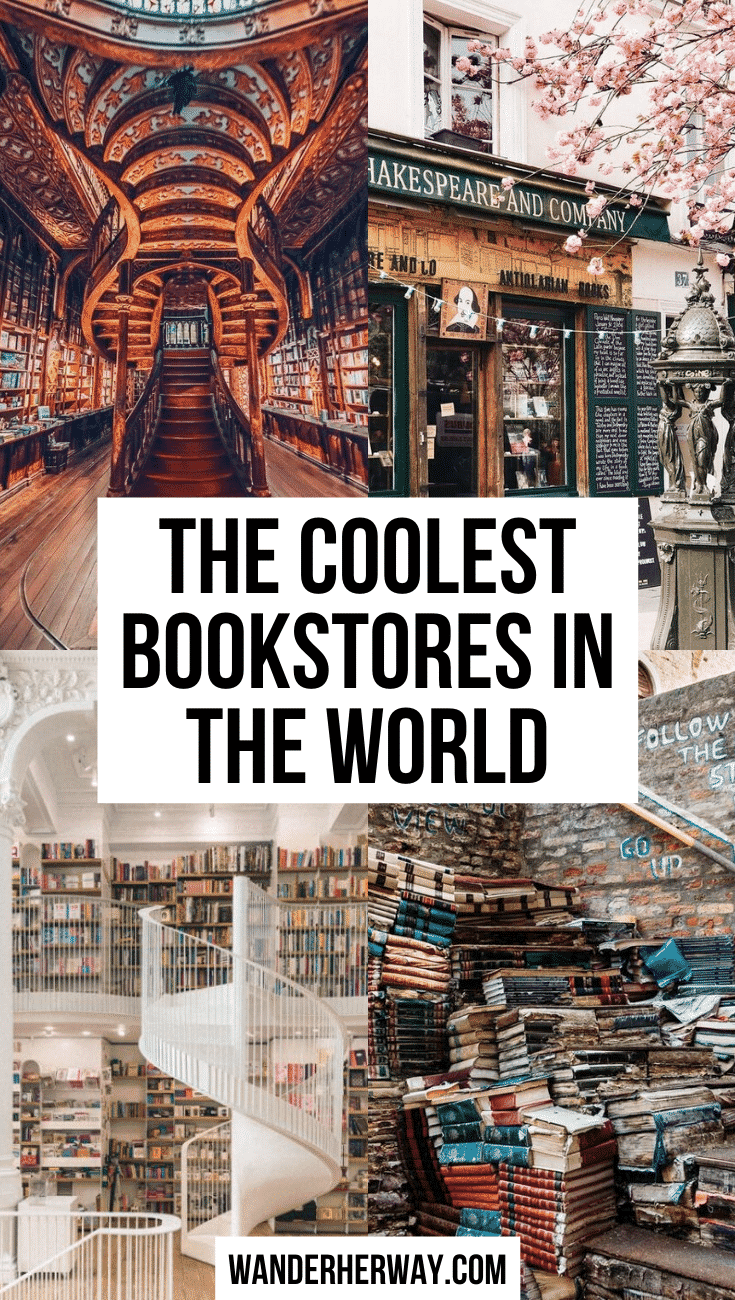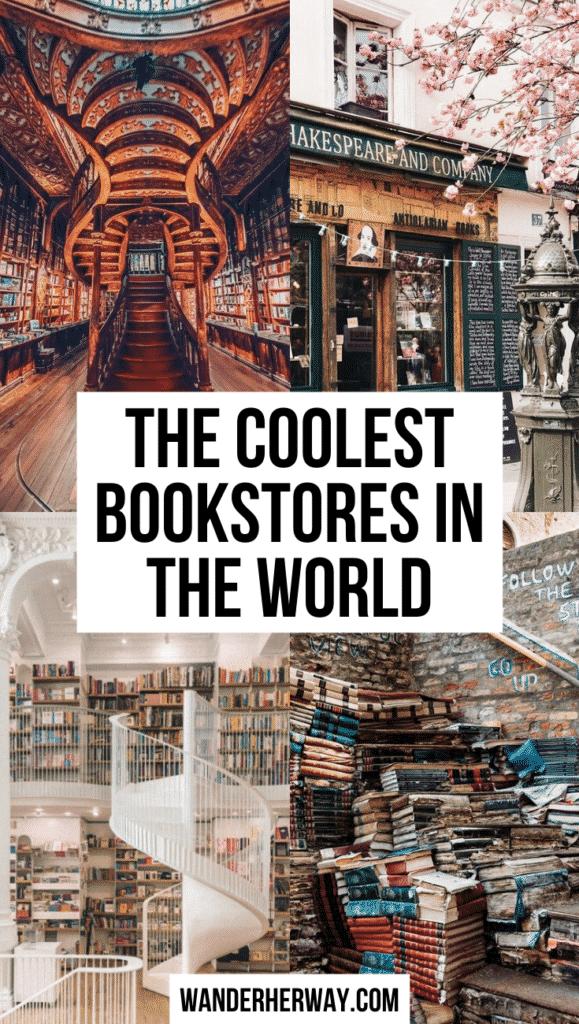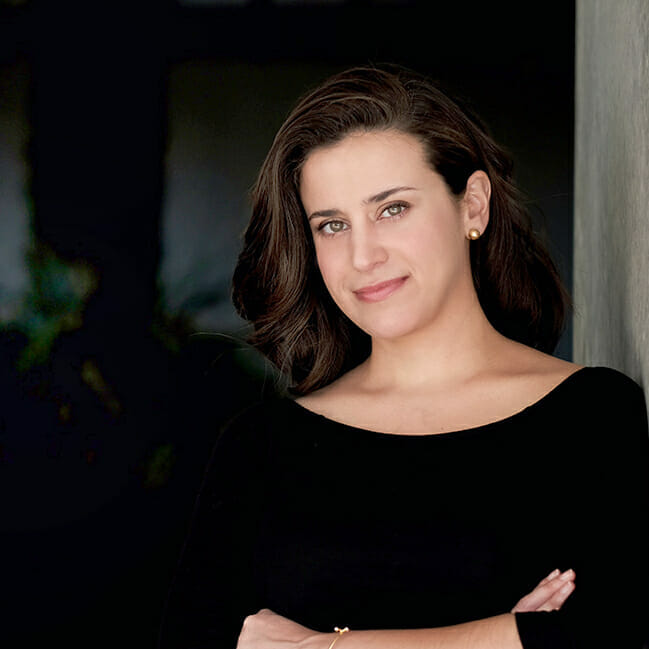 About Denise Cruz
Denise is a marketing executive who escaped corporate to travel the world… twice. A Brazilian native living in the U.S., she's lived in 4 countries and visited 35+ others. After side-hustling her way to financial independence, she curates solo destination guides, slow travel tips, and travel blogging advice on Wander Her Way. When she's not on the road, you can find her in Miami with her dog Finnegan.