The Wizarding World of Harry Potter Tips & Tricks
Visiting The Wizarding World of Harry Potter at Universal Orlando is a magical experience! Here are twenty essential tips to help you make the most out of your experience!
1. Make sure to buy a park-to-park ticket.
The Wizarding World of Harry Potter is spread out across both of Universal's theme parks: Hogsmeade is in the Universal Studios park, while Diagon Alley is in the Islands of Adventure park. You will need a park-to-park ticket (as opposed to a single-park ticket) if you want to visit both parks in the same day. You will also need a park-to-park ticket to ride the Hogwarts Express between Hogsmeade and Diagon Alley.
2. Ride the Hogwarts Express both ways.
The Hogwarts Express connects Hogsmeade Station in Hogsmeade with King's Cross Station in Diagon Alley. The train is one-way, but it's worth riding it twice to see how the storyline changes depending on which direction you're going!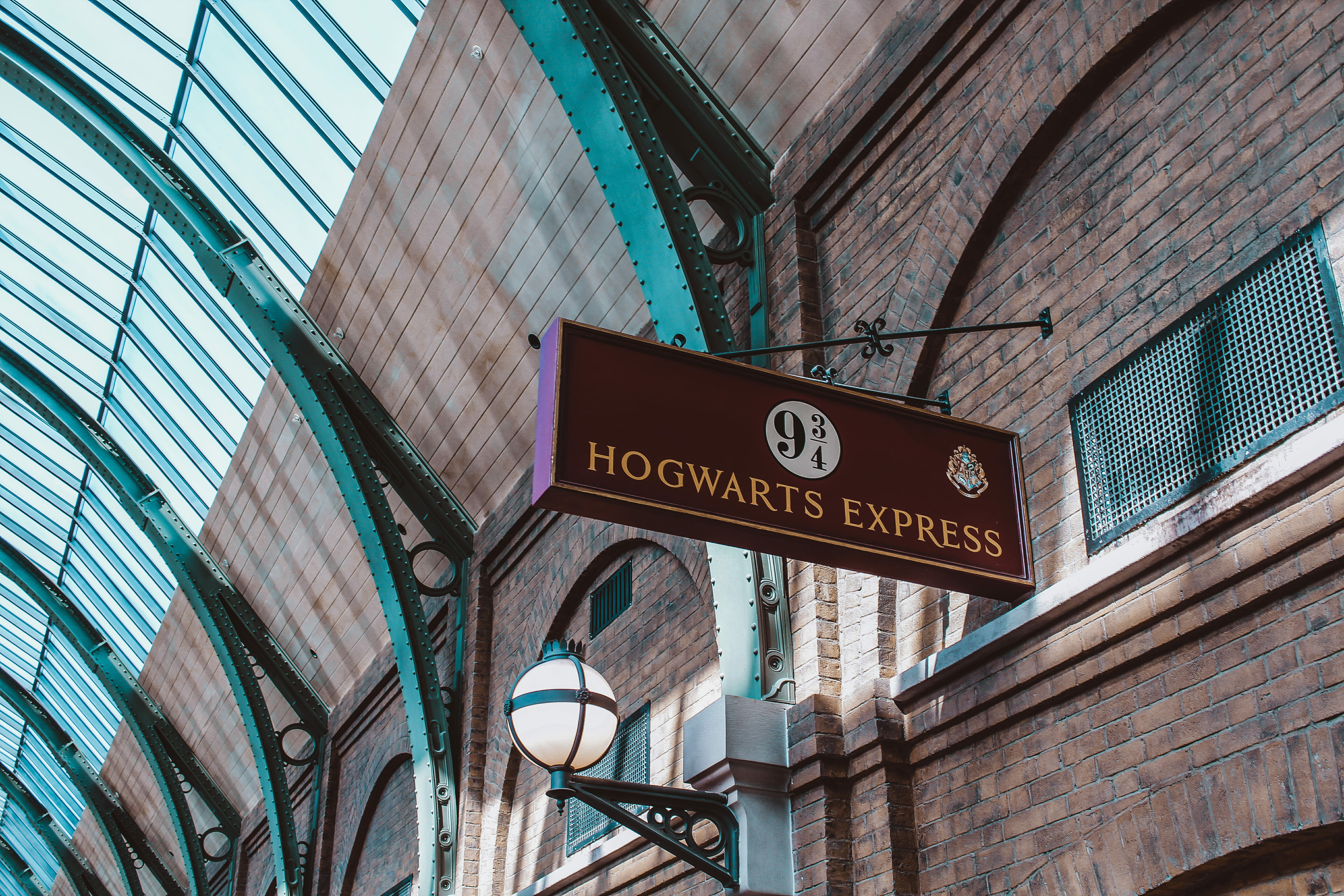 3. Arrive early at Universal.
Check the opening times for Universal before you go and plan to arrive about thirty minutes in advance because it takes a while to walk from parking and through the CityWalk area to get to the gates. When the park opens, you should have time to ride at least one or two rides with absolutely no line before the crowds start arriving.
4. Consider purchasing an Unlimited Express Pass.
The Unlimited Express Pass allows you to skip the line an unlimited amount of times at participating rides and attractions. The two big Harry Potter rides (Forbidden Journey and Escape from Gringotts) were not included in the Express Pass until recently, but now that they are it makes this purchase worthwhile for fans who want to experience these rides unlimited times without the wait.
5. Or, consider staying on-site at Universal.
Guests at select on-site Universal hotels receive a free Unlimited Express Pass to use every day at the parks! This perk is available for guests at the Loews Portofino Bay Hotel, the Loews Royal Pacific Hotel, and the Hard Rock Hotel.
6. Change your money at Gringotts.
One fun thing you can do at The Wizarding World of Harry Potter is exchange your real money for Gringotts bank notes. It's a $1 to $1 exchange and you can use your Gringotts bank notes to buy food and souvenirs in the park! And don't worry, any of your unused wizard money can be changed back to real dollars before you re-enter the Muggle world. 🙂
7. Don't miss the Butterbeer.
Butterbeer is one of the most popular treats at The Wizarding World of Harry Potter and it's absolutely delicious no matter what variety you get it in: hot, cold, or frozen! (My personal favorite is the frozen Butterbeer.)
8. Get an interactive wand.
You can buy your wand at Ollivander's wand shop or from various carts around the park. The interactive wands are $48 and allow you to cast "magic spells" around the park. As you walk around you will see dozens of people casting spells in different locations, some of which are given to you when you purchase the wand and others that are secret! This makes a great souvenir for kids (or wannabe wizards of any age!)
9. Call the Ministry of Magic.
The red phone booth in the "London" area outside of Diagon Alley makes a great photo op, but did you know you can actually go inside and use the phone? Dial MAGIC (62442) and you will be patched through to the Ministry of Magic!
10. Visit the Knight Bus.
Outside of Diagon Alley you can also find the Knight Bus, a purple triple-decker bus that serves as emergency transportation for wizards and witches. Stop by and have an entertaining chat with the driver Stan and the creepy shrunken head that keeps him company.
11. Use the single-rider line.
Many rides at Universal have a single-rider line, including The Forbidden Journey and Escape from Gringotts at The Wizarding World of Harry Potter. These two rides usually have long lines so the single-rider line can significantly cut down on wait time if you don't care about being split up from your family/friends on the ride. Just be aware that you will miss a lot of details (like seeing the inside of Hogwarts and the Gringotts bank lobby) if you bypass the main line!
12. Skip the costumes.
Unless it's winter (and even then there are no guarantees) it's probably going to be HOT in Orlando. While it might sound fun to run around the park dressed up in wizard robes and a Hogwarts scarf, you will probably just end up hot and sweaty and carrying your costume around for the rest of the day. So it's probably best to skip the costumes. 🙂
13. Wear comfortable shoes.
Universal is pretty large between the two parks and you will be doing a lot of walking! So make sure to wear a comfortable pair of shoes to the park.
14. Bring a portable charger.
There's nothing worse than having your phone die halfway through the day from taking so many photos and using it while waiting in line for rides. I bring this portable charger everywhere with me when I travel and it has been a lifesaver.
15. Mail a letter through the Owl Post.
While the Owl Post may not actually deliver your letter by owl, you can still mail a letter from here with a special Hogsmeade postmark! The Owl Post is located in Hogsmeade and sells a variety of postcards, along with stationery, quills, ink, and seals if you want your letter to be extra fancy.
16. Don't miss Knockturn Alley.
In Diagon Alley, there is another alley that's easy to miss. If you are standing right in front of Gringotts, go left and walk all the way down to what looks like a dead end. Then you will see an entrance to Knockturn Alley, where wizards who practice the Dark Arts go to do their shopping. Knockturn Alley is a good place to go to get out of the sun as it's nice and cool inside. Don't miss the creepy Borgin and Burkes store while you're there!
17. Eat outside normal mealtimes.
Lunch and dinner at The Three Broomsticks (Hogsmeade) and The Leaky Cauldron (Diagon Alley) are pretty good and they are the only "sit-down" restaurants at The Wizarding World. Neither take reservations so if you want to avoid waiting in line to order, try to go outside of peak mealtimes. (Ex. Have a late lunch/early dinner around 3 PM.)
18. Pack a small bag.
For the rides at The Wizarding World (and some others at Universal) you will need to store your bag in a locker before you can ride. The lockers are fairly spacious (9.5″ wide x 11.5″ high x 17″ deep) but they won't fit a giant oversized bag or backpack. You won't want to be lugging around a huge, heavy bag with you anyway at the park so try to pack light!
19. Try some candy at Honeydukes.
Much like Butterbeer, candy from Honeydukes is a must-try treat! At this delightful candy store, you can enjoy delicacies such as Chocolate Frogs, Bertie Bott's Every Flavour Beans, Butterbeer Fudge, and Exploding Bonbons.
20. Stay at the park until dark.
I like to spend the morning at The Wizarding World of Harry Potter, then spend the rest of the day doing other things around Universal, before returning to The Wizarding World for the last hour or two before the park closes. The crowds usually thin out by evening, and nothing looks as magical as the Hogwarts castle at dark!
For more information on planning your trip to the Wizarding World of Harry Potter, make sure to check out this detailed guide:
Save it to Pinterest: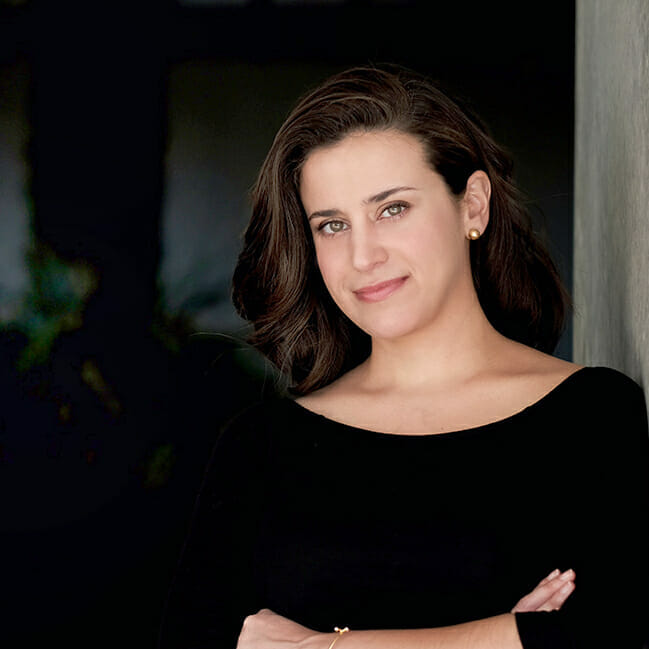 About Denise Cruz
Denise is a marketing executive who escaped corporate to travel the world… twice. A Brazilian native living in the U.S., she's lived in 4 countries and visited 35+ others. After side-hustling her way to financial independence, she curates solo destination guides, slow travel tips, and travel blogging advice on Wander Her Way. When she's not on the road, you can find her in Miami with her dog Finnegan.