52 Creative Travel Journal Prompts
Are wondering what to write in a travel journal? Here are 52 travel journal prompts to inspire you!
I used to keep SUPER detailed travel journals, which are great to look back on, but time-consuming to actually keep up with. Now I make shorter bullet-point lists at the end of every day when I'm traveling, and make notes on my phone throughout the day to capture my thoughts.
No matter how you decide to document your trip, you will be glad you did it! It's so fun to be able to look back on your memories and re-live your memories.
You also never know who else will enjoy your travel journals one day… I loved reading my grandmother's travel journals decades later and I'm so glad I have them!
So here are 52 travel journal ideas to get your creativity flowing.
Related: 15 Creative Travel Bullet Journal Ideas
Best Travel Journals
While you can use any notebook for travel journaling (or even use your phone!) there are a lot of cool dedicated travel journals/planners out there which I love!
Here are two great options for travel planners that also have a lot of space for journaling:
This Erin Condren travel planner is small and easily fits in your purse, but contains tons of pages for planning AND journaling! Document every aspect of your trip with this travel journal.
This spiral-bound travel planner and journal is another great option for both keeping the details of your trip organized, and journaling all your travel memories as you go.
If you're just looking for a blank notebook to use as a travel journal, you can't go wrong with a classic Moleskine notebook which is what I personally use for my travels!
And without further ado, here are the 52 travel journal prompts for you to use!
Pre-Trip Travel Journal Prompts
Before your trip and even on the way to your destination, writing about these travel journal prompts will allow you to document your anticipation for your adventure.
What are you most excited about?
Is there anything you are nervous or worried about?
Why did you choose this particular destination?
How much did you pack for this trip?
What is the first thing you'll do when you arrive?
What's on the itinerary for your trip?
Have you had any pre-trip disasters?
What are some interesting facts about your destination?
How are you feeling on the way there?
Journal Prompts While Traveling
Capture your feelings and experiences while traveling forever with these journal prompts to be answered during your trip. I recommend setting aside a small amount of time every morning or evening to write about your day while it's still fresh on your mind!
What were your first impressions of your destination?
How did you feel when you first arrived?
Was anything different from how you expected it to be?
Make a list of what you did today..
What has surprised you so far?
What were the highlights of today?
What about the lowlights of today?
Is there anything you're missing from home?
What's a conversation you overheard today?
How do you feel about where you're staying?
What was the best thing you ate today?
Did anything go wrong today?
Make a list of the scents, sounds, and sights you experience.
What have you learned about your destination?
Did anything funny happen today?
What are you reading/listening to?
What emotions are you currently feeling?
Post-Trip Travel Journal Prompts
Reflect on your trip and share your memories with these post-travel journal ideas.
Would you visit this destination again?
What would you change if you could re-do your trip?
What are some lessons you learned from your trip?
Did you have any travel disasters?
What were the funniest moments from your trip?
What was the best meal you ate on your trip?
Did you bring home any souvenirs?
What were your favorite things about the destination?
What are some things you wish you had packed?
Did you feel let down by anything?
Make a list of the best and worst moments from your trip.
What is one thing you wish you had gotten to do but didn't?
What is one thing you did but wish you hadn't?
How do you feel about being home?
General Travel Journal Prompts
Even when you aren't traveling, you can always write about past trips, or dream about future trips! Here are some general travel prompts to get your creativity flowing.
What's on your travel bucket list?
What are your favorite travel memories?
Make a list of the best and worst trips you've ever taken.
Who are the most interesting people you've met while traveling?
What is one time you got lost while traveling?
If money was no concern, where would you go?
What is a time you went out of your comfort zone while traveling?
What are the funniest travel moments you've had?
What is the most beautiful place you've ever been?
Are there any places you have no interest in traveling to?
What are the best meals you've ever had while traveling?
What are the best and worst places you've stayed while traveling?
Related: 37 January Bullet Journal Ideas to Inspire You
More Ways to Document Your Travels
These are the best travel journal prompts to inspire your creativity!
In addition to keeping a travel journal, you might also consider starting a travel blog to document your travels. (You can even make money from travel blogging!)
I have a whole series on starting a travel blog, which you can navigate through below:
Hopefully you found these travel journal prompts helpful. Happy travels! 🙂
Save it to Pinterest: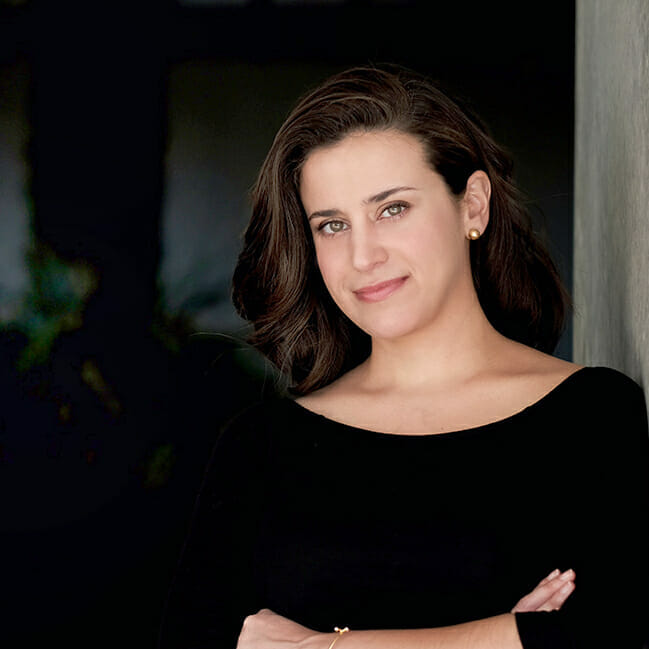 About Denise Cruz
Denise is a marketing executive who escaped corporate to travel the world… twice. A Brazilian native living in the U.S., she's lived in 4 countries and visited 35+ others. After side-hustling her way to financial independence, she curates solo destination guides, slow travel tips, and travel blogging advice on Wander Her Way. When she's not on the road, you can find her in Miami with her dog Finnegan.