Looking for gifts for study abroad students?
Here are the best study abroad gift ideas every student is sure to love!
Studying abroad is one of the most exciting times of college for many students. My own semester abroad in Paris was one of my absolute favorite memories from college!
Whether your student is studying abroad for a summer, semester, or full academic year, they are probably feeling excited and maybe a little nervous before they go!
These thoughtful gifts for study abroad students are sure to be appreciated.
I remember that before I left for my own study abroad during college, I received some great gifts at Christmas that were so useful for my semester abroad!
Best Gifts for Study Abroad Students
1. Luggage
A nice set of luggage is always a good investment. Most study abroad students will be gone for at least a few months, and will need to take a couple of suitcases with them. I brought a large suitcase, a carry-on, and a day bag like the ones in the luggage set should above!
A luggage set like this is a great pre-departure gift! What I like about this set is the suitcases come with 360-degree spinning wheels and they are hard-side, meaning they are sturdy and won't get damaged or scuffed as easily.
This luggage set also comes with a travel tote bag and a toiletries bag that can be packed and used for weekend trips!
2. Backpack
Another great gift for study abroad students is a versatile backpack. Something like this Herschel backpack is good for toting a laptop and school supplies to class, or for weekend adventures.
You might also like: Guide to the Best Camera Bags for Women Who Travel
3. Polaroid Camera
An instant Polaroid camera is a fun gift idea that students studying abroad will love. They can bring this camera with them and capture memories of their new friends and travels.
I personally brought my Polaroid camera with me (as well as my regular camera) on my study abroad, and got so many photos that I love looking back on now.
Just remember to buy some extra film with the camera since each film pack only comes with enough for ten photos!
4. Travel Adapter
One of the most practical and USEFUL gifts you can get for a student about to study abroad is a reliable travel adapter.
What I like about this particular travel adapter is that it has two outlets and two USB ports, so they can have multiple things plugged in and charging at once.
If they'll be studying abroad in Europe or many other countries, they will need one of these to use any of their electronics in the wall outlets there!
5. Travel Journal
Encourage your study abroad student to document their experience by giving them a travel journal.
What I like about this particular travel journal by Duncan & Stone Paper Co., is that it includes journal pages as well as pages to track itineraries, packing lists, expenses, etc.
6. Guidebook
A great gift for study abroad is a travel guidebook for the country or region your student is going to. If they'll be studying abroad in Europe, you can't go wrong with the Rick Steves Europe guidebooks.
For other destinations, consider a guidebook from Rick Steves, Fodor's, or Lonely Planet to give to your student before they leave for study abroad.
It will get them excited about where they're going, and help them plan weekend trips while they're gone on their study abroad!
7. Passport Holder
A passport holder is a cute and unique gift for study abroad students!
I personally have this "Bon Voyage" passport holder and it always makes me smile. It's such a fun travel accessory to have and is a really cute gift idea.
Related: 15 Cute Passport Holders for Female Travelers
8. Noise Cancelling Headphones
Noise-canceling headphones are a gift sure to be appreciated by every student. These are great to use on airplanes/trains, while studying, or just for listening to music. 
9. Notes from Home
If you're looking for a thoughtful gift idea for your study abroad student, this is a good one! My mom surprised me with a small photo book before I left for my study abroad.
Inside, there were photos of family members and notes she had asked them each to write giving me advice for my study abroad. It was a small book so it hardly took up any space, and it was a nice reminder of home! Even now, I enjoy looking back on it.
10. Portable Charger
This is a total lifesaver for students studying abroad! This portable cellphone charger can charge your phone up to 2 times over while on the go. This is great to have on a day-to-day basis as well as for traveling. You never know when you'll be able to charge your phone at an outlet. 
I never leave home without my portable charge, especially when I'm traveling. I can't even count how many times having one of these has come in handy for me.
11. Phrasebook
Another practical study abroad gift idea is a foreign language phrasebook for the language spoken in the country where the student in your life is studying abroad. Like this one for French. Unless they are going to the UK, Australia, or another English-speaking country, obviously!
A phrasebook is handy to have for learning basic polite words in the language (hello, please, thank you, etc.), asking questions, ordering food, and many other situations.
12. Luggage Tags
Unique luggage tags like these are a cute and useful gift for study abroad students.
Having luggage tags that are easy to spot is always helpful in identifying your suitcase on the luggage carousel at airports around the world. And also prevent others from taking your luggage by mistake!
13. Shoe Bags
These are a great way to pack your shoes in your luggage! When I studied abroad, I took several pairs of shoes with me so I loved having had these shoe bags.
They protect your shoes while traveling, and keep them separate from your clean clothes.
14. Kindle
Being able to read books on the go on a lightweight e-reader is ideal for a long plane, train, or bus ride. Kindles are small and compact, and the charge lasts for weeks.
If your study abroad student enjoys reading, a Kindle is the perfect gift idea for their trip.
Related: 9 Best Travel Books Written by Women
15. Packing Cubes
Another really helpful organization product is packing cubes. These let you organize your clothing and other personal items inside your suitcase, allowing you to maximize the space.
Packing cubes are a great gift idea for study abroad students who are trying to pack for several months in just a couple of suitcases!
16. Travel Pillow
I brought a neck travel pillow with me on my study abroad and ended up using it a lot!
Having one of these really comes in handy on the long plane ride over, and during any weekend trips when study abroad students will be sitting for hours on a bus or train!
17. Money
Finally, the gift you can never go wrong with… money!
If you're stuck on what to give your study abroad student, I can 100% guarantee they will be thrilled to receive a little bit of extra cash before their trip and greatly appreciate it!
Wrap up: Top Gifts for Study Abroad
This post showed you the best gifts for study abroad students!
Studying abroad is an exciting time, and the student in your life is probably extremely excited, and maybe a little bit nervous.
They will definitely appreciate any of the thoughtful gifts on this list that will make their study abroad experience more memorable and enjoyable
For more study abroad tips, check out these blog posts:
Save it to Pinterest: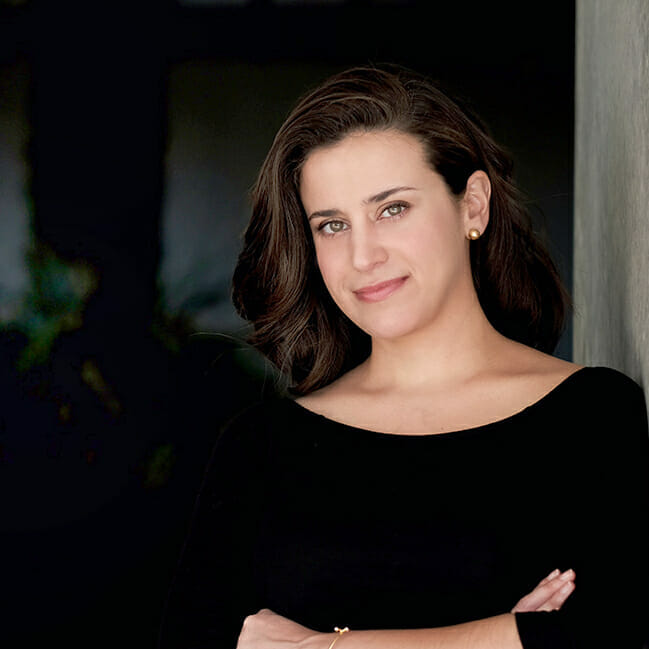 About Denise Cruz
Denise is a marketing executive who escaped corporate to travel the world… twice. A Brazilian native living in the U.S., she's lived in 4 countries and visited 35+ others. After side-hustling her way to financial independence, she curates solo destination guides, slow travel tips, and travel blogging advice on Wander Her Way. When she's not on the road, you can find her in Miami with her dog Finnegan.