The Ultimate Study Abroad Packing List for Female Students
This study abroad packing list is based on exactly what I packed when I studied abroad in Paris.
Studying abroad is by far my favorite college memory! I spent my sophomore spring semester studying abroad at Sciences Po in Paris and I loved every second of it.
This study abroad packing list is tailored specifically to students who are going abroad in Europe since 90% of my readers are female and probably a similar percentage are studying abroad in Europe!
If you are not a woman or you're studying abroad somewhere other than Europe, you will need to tailor this list slightly to your needs but overall, it should still be a good guideline.
Study Abroad Packing Considerations
Like I said, this study abroad packing list is mainly geared towards studying abroad in Europe. Here are a few things to take into consideration when packing for your study abroad:
Where are you studying abroad? Will you be in a big city like London, Paris, or Florence or a tiny rural village in Tuscany? Consider the location of your study abroad and how it will impact things like your ability to go shopping once you arrive.
What time of year are you studying abroad? Most people study abroad during the fall or spring semester, but a lot of universities now offer summer programs too, so what you'll pack for summer vs. winter in Europe is going to be very different.
How long are you studying abroad? For example, packing for one month abroad is a lot easier and requires less luggage than packing for five months abroad.
What's the culture and style like? People dress a lot nicer in Europe, and most places are more conservative than the US. For example, even in the middle of summer, you won't see locals wearing shorts and tank tops in Paris.
Everyone's study abroad situation is going to be different, so be sure to consider these factors and tailor your own study abroad packing list accordingly!
Study Abroad Packing List
And without further ado, here it is! The complete study abroad packing list (based on exactly what I packed for my semester-long study abroad in Paris!)
Clothing to Pack for Study Abroad
2-3 comfy travel outfits
5-7 day-to-day outfits
3-4 cute going out outfits
2-3 sets of pajamas
1 set of workout clothes
Underwear and bras (at least a week's worth)
Socks (at least a week's worth)
Swimsuit (destination dependent)
The most important thing to note about packing clothes is to pack outfits you already wear at home!
Otherwise, you'll pack a bunch of random clothes you never end up wearing. It's also best to take a minimalist approach when it comes to packing clothes, because you'll probably end up buying some new clothes when you're abroad anyway.
Outerwear to Pack for Study Abroad
1-2 winter coats (destination dependent)
Hat and gloves (destination dependent)
Light jacket
A cozy scarf like this one that can double as a shawl/blanket for travel days)
It's quite cold in most parts of Europe during the winter, fall, and spring. There was maybe one day between January and May in Paris that I didn't need to wear a heavier winter coat outside.
Even in the summer, it can get chilly (especially at night) so be sure to pack a light jacket or coat.
Shoes to Pack for Study Abroad
1 pair of stylish but comfortable boots
1 pair of cute but comfortable tennis shoes
1 pair of cute going-out shoes
Yes, I'm really recommending only three pairs of shoes! I pretty much wore the same pair of black leather riding boots or Adidas Superstars every day in Paris. 
If you'll be studying abroad somewhere warm (like Europe in the summer) you will want to substitute sandals for the boots. A pair of Birkenstocks will make you fit right in.
And if you'll be staying somewhere with communal showers (like residence halls or hostels) then add a pair of shower flip-flops. I take my black slim Havainas everywhere I travel.
Toiletries to Pack for Study Abroad
Don't overpack toiletries. Take travel sized items and only what you'll need right away. When you get there, buy full size products to use during your stay.
Toothbrush and travel-size toothpaste
Travel-size shampoo, conditioner, and soap
Deodorant
Hairbrush and comb
Medications if needed to last the duration of your study abroad
Cosmetic products
Nail file and nail scissors
Hair ties, bobby pins, etc.
Hair dryer and/or straightening/curling iron
A quick note on hair styling tools: A lot of people will tell you to leave them at home and buy cheap ones when you get to Europe because your American hair styling tools will not work due to their higher voltage. It's not so much that they won't work but they may get shorted, and you'll lose an expensive piece of equipment….
🔌Even using a converter like this one, I have fried a couple of good hair dryers in Europe, but my straightening iron worked fine in some places. Read the label on your hair styling tools to see if it can handle 220V, otherwise you might be better off buying one there. And hey, bring it back to the US and keep it for your next trip to Europe!
Technology to Pack for Study Abroad
🔌Apple products can be plugged in 110V or 220V so you just need the adapter to fit in the wall plug. Check if your devices to see if they're compatible with 220V—the info is usually printed on the charger (you might need a magnifying glass!)
Important Items to Pack for Study Abroad
$100 cash in the local currency (you can withdraw more once you arrive but it's good to have some currency already just in case of an emergency)
Passport, visa, driver's license, student ID, and other ID/documentation
Debit card with no foreign transaction fees. If you have a Charles Schwab checking account, they will refund any and all ATM fees at the end of each month—it's the best option for travelers as far as checking account goes.
Credit card with no foreign transaction fee
Miscellaneous Items to Pack for Study Abroad
Flash drive for school
Sunglasses
Travel size hand sanitizer
Small first aid kit
Over-the-counter meds like Advil, allergy medication, vitamins, etc.
Luggage for Study Abroad
So how do you actually PACK all of these items? Here are the luggage solutions I used:
Large (not huge) suitcase for most clothing, shoes, etc (see my tip below!)
Carry-on backpack (multipurpose camera bag) for toiletries, miscellaneous items, and a change of clothes in the event your suitcase gets lost (especially if you have connecting flights)
A large Longchamp tote bag for your passport, wallet, documents, etc
Packing cubes to organize stuff in your suitcase.
I NEVER ended up using the backpack once I got to Paris. It was my college backpack back in the US but no one in Paris carried backpacks to class. I switched to using my large Longchamp tote bag for class instead, and it's perfect for Paris or anywhere in Europe.
💼 Don't take a HUGE suitcase to Europe, regardless of how long you'll be there. I made that mistake the first time I studied abroad and took a giant suitcase that I could barely lift off the floor. It was a nightmare getting it up on the train and dragging it along on cobblestones, and irregular sidewalks. It also required two people to carry it up a super narrow staircase up to my room. So, wear your bulkiest items on the plane and pack as if you're going on a two-week trip—you'll have to do laundry there anyway!
What NOT to Pack for Study Abroad
And now that you know what to pack for study abroad, here are some things NOT to include in your study abroad packing list:
Super casual clothes: If you're anything like me, you may be used to going to class in an oversized Greek life t-shirt and athletic shorts/leggings. That look would make you stick out like a sore thumb in Europe! People tend to dress a lot nicer for class.
Bed linens/towels/washcloths: Even if you' might be staying somewhere that doesn't provide these things, you are better off buying a cheap set once you're on the ground in your study abroad destination. Don't waste space in your luggage packing them!
Books: You'll have plenty of long travel days where reading is the perfect way to pass the time, but books are heavy and take up a lot of space in your luggage. You are better off getting a Kindle or other e-reader to bring with you instead.
Hangers: This is something I see on a lot of study abroad packing lists, and I don't understand why! Hangers are awkwardly shaped, so they take up a lot of space. If you're staying somewhere that doesn't have hangers, you can easily go out and buy them for cheap anywhere in the world.
Too many clothes/shoes: It will be tempting to overpack for study abroad, but trust me, taking a minimalist approach is the way to go! You don't want to pack a bunch of clothes you never end up wearing, so stick with packing outfits you know you like and wear, and remember you'll probably end up doing some shopping while you're abroad, too!
Final Study Abroad Packing Tips
Start packing (or thinking about your packing) at least a couple of weeks before you leave for study abroad, so you have time to do any last-minute shopping and aren't in a rush.
Remember to keep your packing as minimal as possible!
Pack, unpack, and then pack again. See what you can eliminate because I guarantee you will overpack the first time you do it!
I hope this study abroad packing list helps you get organized, so you don't forget anything you'll need.
Good luck and have a great time studying abroad! 🙂
More Tips for Study Abroad
For more tips on studying abroad, be sure to read the following posts:
Save it to Pinterest: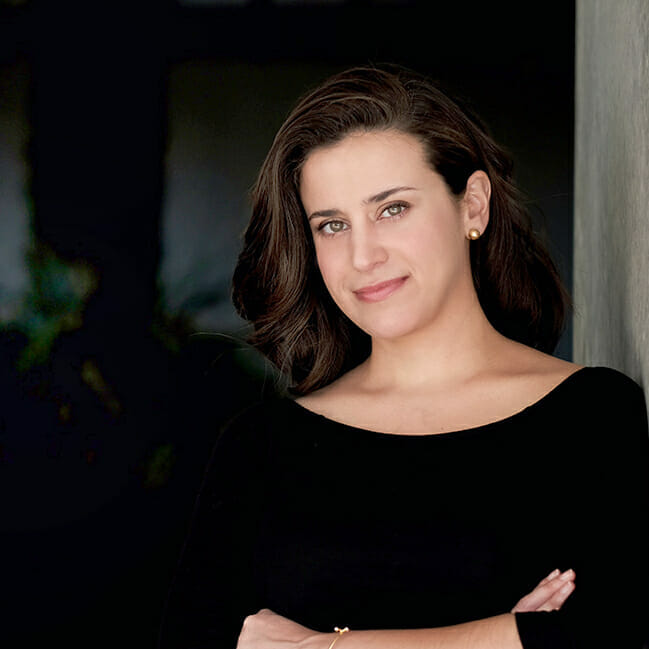 About Denise Cruz
Denise is a marketing executive who escaped corporate to travel the world… twice. A Brazilian native living in the U.S., she's lived in 4 countries and visited 35+ others. After side-hustling her way to financial independence, she curates solo destination guides, slow travel tips, and travel blogging advice on Wander Her Way. When she's not on the road, you can find her in Miami with her dog Finnegan.