How to Afford Study Abroad
Studying abroad is one of the best experiences you can have during college, but it can be expensive.
I loved my experience studying abroad in Paris, but it definitely wasn't cheap. Luckily, there are a lot of things you can do to make study abroad more affordable.
Here are my best tips for how to afford study abroad!
1. Get a summer job
At the end of my freshman year of college, I decided I wanted to study abroad during my sophomore year spring semester.
So the summer before my sophomore year, I got a summer job as a movie extra to start saving money. Yes, it might sound cool, but being an extra was actually not a very glamorous job.
I usually only got paid $8 an hour, but that turned into $12 an hour for overtime. With 14 hour days being common on set, I was able to earn a lot of overtime and in one summer I managed to save a couple thousand dollars working a few days a week.
Obviously, being an extra might not be a summer job possibility for you, but there are plenty of summer jobs out there for college students. Working at a restaurant, working in retail, lifeguarding, working as a summer camp counselor, babysitting, tutoring, and mowing lawns are just a few ideas of summer jobs you can do to earn extra money.
2. Get an internship
Another great way to save money for your study abroad is by getting an internship.
During my sophomore year fall, I still needed to save money for study abroad, so I applied for tons of internships. I ended up getting a part-time internship at a major broadcasting company making $18 an hour and working 20 hours a week.
Not only was this great for my resume, it also allowed me to save a few thousand more dollars for my study abroad.
If you need help finding internships, get in touch with your university's career center or reach out to anyone you know (family members, friends of family, alumni from your university, professors, etc.) for leads on potential jobs.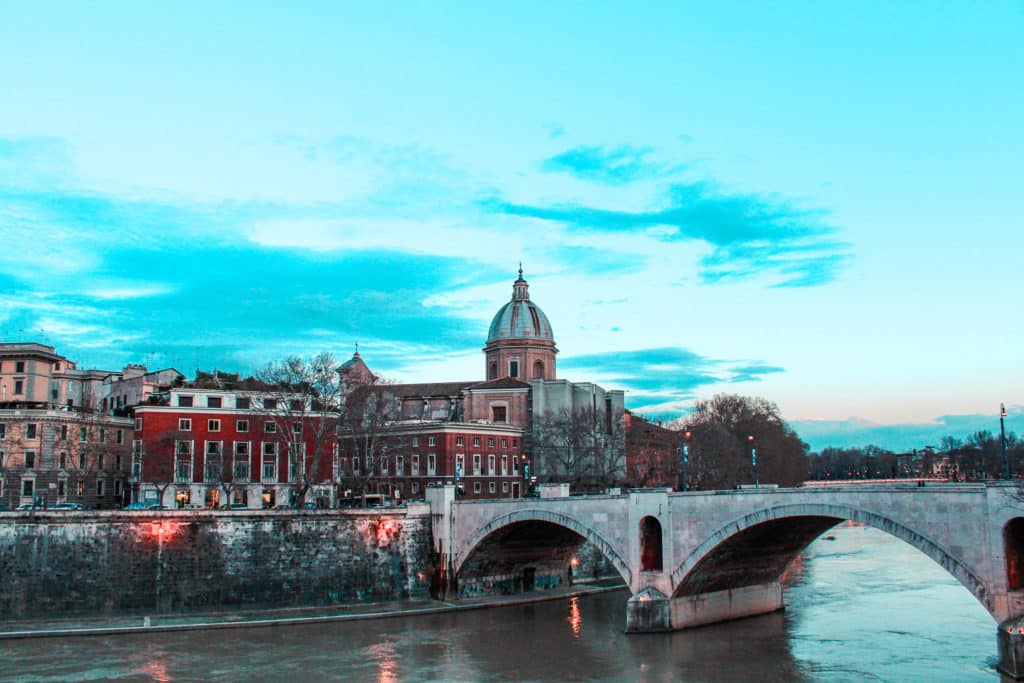 3. Get an on-campus job
If you can't find an internship and need a job that works around your school schedule, you can try to find an on-campus job at your university instead.
These are typically low-stress jobs working in the library or an academic building, or working as a teacher's assistant, etc. Most on-campus jobs pay decently and you will be able to work part-time around your school schedule.
4. Apply for scholarships
This is the absolute BEST way to afford study abroad. It's literally free money.
First thing to note is that your regular financial aid package should transfer when you study abroad. I was already receiving a tuition scholarship plus a grant in college, and these both transferred when I studied abroad. Talk to your university's financial aid office to make sure, though.
You should also apply for as many study abroad specific scholarships as possible. There are lots of national study abroad scholarships out there, but for the best chances you should apply to smaller, more niche scholarships as well.
This includes scholarships offered by your university or by your specific program of study, scholarships for minorities (if applicable), scholarships for specific destinations, etc. I was able to earn two scholarships by using this strategy which added $3,500 to my financial aid package.
5. Cut back on luxuries
Before you leave on your study abroad, cut back on luxuries like going out to eat, going to movies/concerts, shopping, etc.
It's a lot easier to cut back on your spending when you visualize exactly what your savings will provide you when studying abroad.
For example, the money you would spend on a new outfit or a night out at home could be a fancy meal while studying abroad or train tickets for a weekend trip.
6. Use points and miles
A huge way I saved money while studying abroad was by getting my round-trip flight to Paris for free using airline miles. That ticket would have cost me over $1,000 if I had bought it, but instead it cost me a little more than $10 plus airline miles.
You can rack up tons of airline miles and hotel points by signing up for travel credit cards, known as "travel hacking." I have been doing this for years and it's a great way to save money on travel expenses, as long as you are responsible with any credit cards you open and pay off the balance immediately without accruing interest.
Here are my favorite travel credit cards I use to travel for free.
7. Get an international debit card
Not getting an international debit card was a huge mistake I made while studying abroad.
I used my debit card from home at ATMs to withdraw money, getting hit with an ATM fee every time. I also used my debit card for a lot of purchases, since I only had an American Express credit card at the time and they aren't widely accepted in Europe, which cost me a lot in foreign transaction fees.
Now, I have a free Charles Schwab checking account and debit card that I use whenever I travel. This debit card allows you to use any ATM anywhere in the world with no fees. There are also no foreign transactions fees on any purchase.
The best part is that you get $100 for free when you open your Charles Schwab account. Click to here to open yours!
8. Host a fundraiser
I did not do this for my study abroad, but plenty of college students do it. Hosting a fundraiser is a great way to raise money for your study abroad program.
I have seen students do everything from selling t-shirts to hosting a bake sale to simply starting a GoFundMe in order to get money for their study abroad.
9. Take out a loan
Yep, you might need to take out a loan for study abroad. I did it, although in hindsight I probably could have avoided a loan entirely if I had just chosen a cheaper apartment.
While I am typically all about minimizing debt, I think that taking out a loan is actually worth it for study abroad. It's a unique, once in a lifetime experience, and for many students (myself included) it's their favorite college memory.
Not only is study abroad fun, it's also a valuable experience that can help you out later in life. (I know that I personally got my next internship because of how impressed my interviewers were with the stories I told about studying abroad!)
10. Get a local SIM card
Another major mistake I made while studying abroad was not getting a local French SIM card for my cellphone. I tried to just use WiFi, but I ended up having to use cellular data sometimes which cost me a lot!
If you want to use your cellphone while abroad, be sure to pick up a local sim card right when you arrive. It's usually much cheaper than American phone plans, and you can get unlimited data for under twenty dollars a month.
11. Work while abroad
If you still need some extra money for study abroad, consider getting a part-time job while you're abroad for some extra cash.
In Paris, the most common jobs for foreign exchange students were babysitting and tutoring. One of my friends on study abroad got a weekly babysitting job for a local family and was able to earn an extra 100 euros a week.
Unless you have a work visa on top of your student visa, most of these jobs will just pay you cash under the table.
12. Pick a cheap destination
Still haven't decided where you want to study abroad? Picking a cheaper destination for your study abroad is a great way to save a lot of money and still have an awesome time while you're abroad.
For example, consider choosing a program in cheaper Eastern Europe instead of more expensive Western Europe. Or pick a less common destination, like Central America or Southeast Asia.
13. Choose a cheaper program
Going off the tip above, compare the different study abroad program your university offers and choose a cheaper option.
Sometimes there will be multiple programs in the same city or country with varying prices, depending on the program. If you have your heart set on a specific destination, shop around until you find the cheapest program for that place.
14. Find cheap housing
This was one of my biggest "mistakes" while studying abroad. I decided to live in an apartment by myself in Paris, in one of the most expensive areas. I loved my apartment, but this was definitely a HUGE expense.
You can save so much money on study abroad by finding a cheap housing option, like a shared apartment or even a homestay. Homestays are awesome because you get to live with a local family and often they will even cook meals for you, which can help you reduce your food budget as well.
15. Stick to a budget
One of the most important things you can do while studying abroad is creating a budget and sticking to it. This will help you manage your finances without any stress.
At the beginning of your program, calculate how much money you'll have every month and then break that down into categories for expenses. Some expenses you might have on study abroad are rent, food, transportation, travel, entertainment, cellphone, etc.
For more study abroad and money saving tips, be sure to read these posts:
Save it to Pinterest: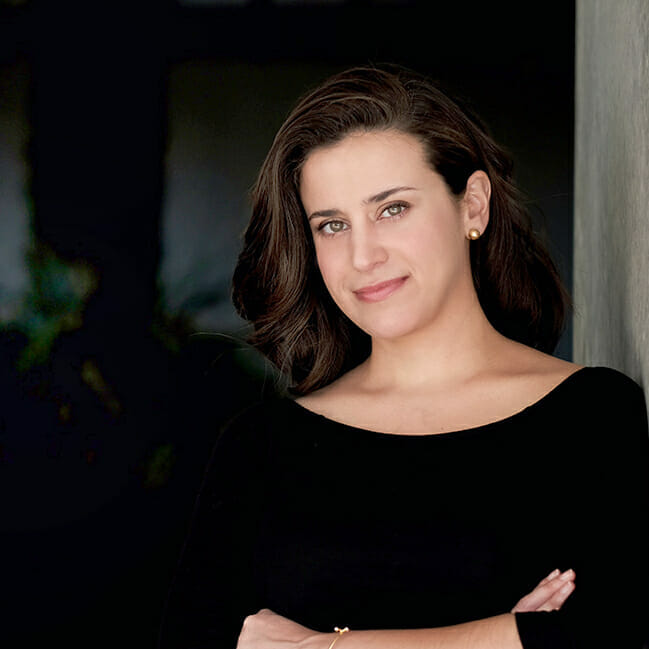 About Denise Cruz
Denise is a marketing executive who escaped corporate to travel the world… twice. A Brazilian native living in the U.S., she's lived in 4 countries and visited 35+ others. After side-hustling her way to financial independence, she curates solo destination guides, slow travel tips, and travel blogging advice on Wander Her Way. When she's not on the road, you can find her in Miami with her dog Finnegan.