10 Essential Havana Travel Tips
If you buy something through the links on this page, you're helping me pay for my next adventure—thank you for clicking! Learn more.

10 Essential Havana Travel Tips
Are you traveling to Havana, Cuba soon? Here are ten of my best Havana travel tips that I think everyone should know!
For more Cuba travel tips, be sure to read the following:
Here are my top tips for visiting the incredible city of Havana:
1. Stay in a casa particular
Casa particulares are essentially bed and breakfasts in Cuba. The experience of staying in a casa particular is SO much better than that of staying in a hotel in Havana.
For one, many of the hotels in Havana are on the US State Department's restricted list because they are military-owned or operated. Doing business with them directly hurts Cuban citizens and private business owners. You can find a full list of those hotels here on the State Department website.
For another thing, staying at a casa particular will give you a more nuanced view of Cuban life and culture. I stayed in an amazing casa particular in the El Vedado neighborhood that I found on Airbnb.
2. Bring your own snacks
I usually like to stop at a grocery store or corner store when I arrive in a new destination and stock up on snacks. However in Cuba, this was difficult to do, because the few grocery stores around where I stayed were actually government food ration stores that only accepted ration booklets and there were no "corner stores" to speak of. The only imported snack foods I found (Snickers bars and Pringles) were in the overpriced Hotel Nacional gift shop.
So I didn't have any snacks and spent a lot of time wishing I had brought some food from home like granola bars, chips, fruit leather, candy, etc. to snack on throughout the day.
Related: The Best Airplane Snacks for Long Flights
3. Prepare to go offline
Unless you are staying at a hotel or casa particular that includes Internet (and very few do) you will need to purchase your own ETESCA WiFi cards. ETESCA is a government-owned telecommunications company. As a tourist, you can expect to pay between 1.50 and 3 CUC per hour for WiFi. You can buy a WiFi card at the ETESCA communication centers or at most of the big hotels.
Since Internet is so expensive in Cuba I only used it about once a day. There is Internet censorship in Cuba so you won't be able to access some websites and apps (like Snapchat.) You could get around this with a VPN but I didn't even bother and just got used to being offline.
4. Don't exchange US dollars if you can help it
In the tip above I mentioned CUC which is the Cuban convertible peso. This is the currency that tourists use and it is pegged to the US dollar. Cuban pesos (or CUP) are what Cubans use in their daily transactions.
You cannot buy CUC before entering Cuba, so you will need to change your money once you arrive. There's a 10% penalty for changing USD to CUC, so you are better off changing from another currency like Euros, British pounds, or Canadian dollars for the best exchange.
Related: 25 Ways to Save Money on Travel
5. Take a free walking tour
One of the best things I did in Havana was a walking tour through Free Walking Tour Havana. The guide was very knowledgeable and gave us an honest look at life in Cuba. These tours are free but you pay what you think it was worth in a tip to your guide. Our guide was great and this tour was MUCH better than a paid package tour.
6. Learn some Spanish
Cuba is not like some other Spanish-speaking countries where many people speak English, especially in the tourism/hospitality industry. A lot of Cubans speak only Spanish. For example, the host at our casa particular did not speak a word of English. Luckily, I got to practice my Spanish with him and others that I met, but if I didn't speak Spanish I would have felt more difficult traveling in Cuba.
I recommend learning at least basic Spanish phrases before you visit Havana so you can get around and communicate with people more easily. You can use a free app like Duolingo to help you learn.
7. Book tours before you arrive
Since Internet is so expensive in Cuba and so few Cubans have access to it, you will want to arrange any tours before you arrive. I booked the free walking tour and a vintage car tour about a week in advance of my trip.
8. Don't drink the tap water
Most people in Cuba boil their water before drinking it because it is not safe to drink. So make sure to stock up on bottled water or better yet, bring a water purifying bottle with you!
Related: How to Stay Healthy While Traveling
9. Make sure to tip
The majority of Cubans are employed by the state and earn $30 a month on average. This is obviously not enough to survive on, and many Cubans rely on food rations, money sent from relatives abroad, and (heavily restricted) self-employment to make ends meet. Tipping your tour guides, restaurant servers, cab drivers, etc. helps support small businesses and Cuban individuals rather than the government.
10. Get to the airport three hours early
I always show up to the airport way too early and end up having a lot of extra time before my flight. Not this time! Getting to the José Martí Airport super early ended up being an absolute necessity. I would not have made it onto the flight if I had shown up only 1.5 or even two hours in advance. I recommend getting to the airport three hours before your flight just to be safe.
Related: 15 Extremely Helpful Airport Tips to Make Travel Easier
Havana is an incredible city with so much color, culture, and history. I really enjoyed my trip there and thought that three days wasn't long enough – I'd definitely like to go back! Hopefully, these Havana travel tips will help you on your own trip to this amazing city.
Save it to Pinterest: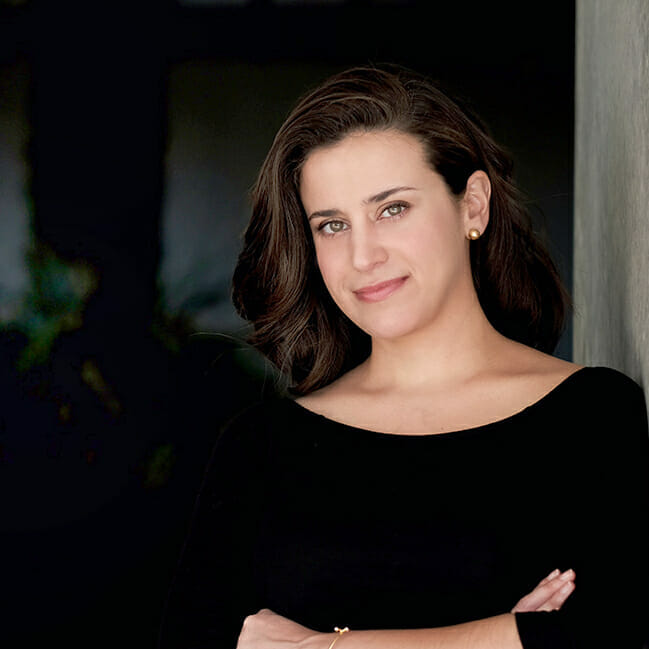 About Denise Cruz
Denise is a marketing executive who escaped corporate to travel the world… twice. A Brazilian native living in the U.S., she's lived in 4 countries and visited 35+ others. After side-hustling her way to financial independence, she curates solo destination guides, slow travel tips, and travel blogging advice on Wander Her Way. When she's not on the road, you can find her in Miami with her dog Finnegan.