Cuba Packing List: 10 Travel Essentials to Bring
If you buy something through the links on this page, you're helping me pay for my next adventure—thank you for clicking! Learn more.

Essential Cuba Packing List
Are you planning a trip to Cuba soon? Be sure to pack these 10 Cuba travel essentials!
This is not a typical list telling you to pack X pairs of shorts, X shirts, etc.
Instead these are the 10 essentials I was glad to have with me on my trip to Cuba that will make your trip easier and more enjoyable.
For more Cuba travel tips, be sure to read these posts:
And here is my Cuba packing list of travel essentials:
1. Sunscreen
The sun is extremely bright in Cuba and most days are sunny and hot. You NEED to bring sunscreen with you and reapply every few hours or you will end up with a nasty sunburn (trust me.)
I highly recommend this spray-on sunscreen because it's lightweight, oil-free, and water-resistant. It doesn't feel gross on your skin, even in the heat and humidity of Cuba.
2. Filtered water bottle
You can't drink the tap water in Cuba, which means you can only drink bottled or filtered water.
If you're like me and don't want to spend money on bottled water every day, you can get this filtered water bottle which makes even the tap water in Cuba safe to drink.
3. Snacks from home
When I travel, I usually like to go to a grocery store or convenience store and load up on snacks as soon as I arrive in my destination.
The only problem was, I couldn't find any stores like that in Havana! Yes, there are grocery stores but a lot of them only took Cuban ration cards or CUP, the local Cuban currency.
I did see American snacks at one hotel, but all they had were plain Pringles and Hershey bars for about $5 each. You are better off bringing some of your own food, like chips, cookies, granola bars, etc. from home if you want something to snack on while in Cuba.
4. Mosquito repellant
I personally did not experience any mosquitoes in Havana while I was there, but I've heard that they can be really horrible depending on the time of year, and you will definitely need mosquito repellant if you're going to any of the beaches.
This mosquito repellant is plant-based and chemical-free.
5. Portable charger
Almost all Cuban outlets fit standard American plugs, so you will not need to bring an outlet converter to charge your devices.
However, I do recommend bring a portable cellphone charger with you so you can keep your phone charged while you're out and about. In Cuba, you can't just pop into a local Starbucks and charge your phone up for a while, so having a portable charger really helps.
This is the charger I use and bring everywhere with me when I travel!
6. Foreign currency
If you're traveling from America, this is a big one!
There is a 10% penalty for changing USD to CUC (the Cuban tourist currency) so you are actually better off bringing Euros, British pounds, or Canadian dollars to exchange when you arrive.
7. Books
Since you won't be able to get cellphone service in Cuba and since WiFi is so expensive and limited to certain areas, you will definitely want to bring along some alternate entertainment.
I brought a couple books with me on my trip so I would have something to do in the evenings at my Airbnb when I would normally be on my phone/laptop.
8. Light clothes
I know I've already mentioned this, but Cuba is HOT, especially if you are visiting during the summer. Temperatures are usually above 90° F every day during the summer months.
Be sure to pack light and airy clothes with you – Cubans dress very casually and shorts/tank tops are very acceptable here compared to some other countries in Europe and South America.
9. Hand sanitizer
This one is not necessarily specific to Cuba, but good to bring with you any time you travel! Some people have reported that bathrooms in Cuba don't often have soap, but personally I never experienced that problem while I was there.
Nevertheless, bringing along some travel-sized hand sanitizer is always a good idea.
10. Sunglasses
In case I haven't said it enough, Cuba is hot and sunny and you will be blinded by the bright Caribbean sun. So be sure to remember a pair of sunglasses in your suitcase when coming to Cuba!
I hope this Cuba packing list was helpful!
Be sure to read my other Cuba posts before your trip:
Save it to Pinterest: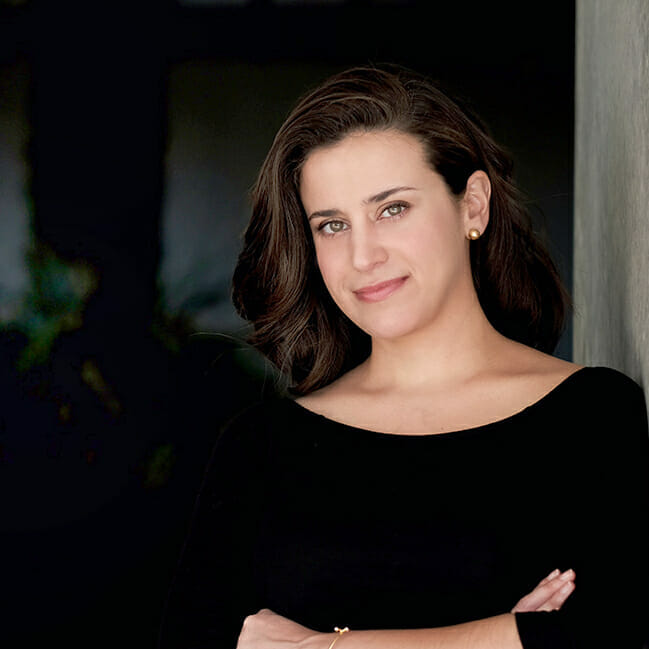 About Denise Cruz
Denise is a marketing executive who escaped corporate to travel the world… twice. A Brazilian native living in the U.S., she's lived in 4 countries and visited 35+ others. After side-hustling her way to financial independence, she curates solo destination guides, slow travel tips, and travel blogging advice on Wander Her Way. When she's not on the road, you can find her in Miami with her dog Finnegan.