The Best Airplane Snacks for Long Flights
If you buy something through the links on this page, you're helping me pay for my next adventure—thank you for clicking! Learn more.
The Best Airplane Snacks for Long Flights
Looking for the best airplane snacks to bring with you on a long flight?
Here are several of my favorite snacks that you can bring on a plane!
Sometimes the snacks and meals provided by the airline just won't cut it, especially if you get hungry all the time like me! Some budget airlines do not even serve a free snack or meal on flights anymore, especially shorter flights. Or they sell super overpriced food onboard.
Whenever I fly, I always bring along some extra snacks to make sure I don't go hungry on the flight.
When it comes to airplane snacks, you don't want anything too messy or something that will go bad quickly.
Here are my top picks for filling, tasty, and hassle-free airplane snacks:
1. Air Popped Popcorn
Air popped popcorn is a great snack food choice for flights because it's pretty healthy, yet will satisfy your salty/buttery cravings at the same time. It's so easy just to pack a bag of popcorn in your carry on bag and enjoy it on your flight.
2. Applesauce Pouches
Sometimes when I'm flying I want something really healthy that isn't junk food, and fruit is always a good choice. However, I can't stand packing actual fruit like a banana or apple because it tends to get smushed in my bag before I have a chance to eat it.
The easier option here is GoGo Squeez applesauce which comes in a little pouch and is mess-free.
3. Clif Bars
Clif Bars were designed to provide nourishment for hikers and mountain climbers, making them a great choice for tired travelers as well. If you need some energy on your flight, a Clif Bar is a great choice.
These bars come in more than a dozen different flavors and are super filling and delicious.
4. Dried Fruit and Nuts
Dried fruit and nuts is another one of the best airline snacks you can pack. Yes, many airlines give out packs of salted peanuts as a snack, but those bags are tiny! Bringing your own trail mix is usually much tastier and more filling. This is also a great healthy choice!
5. Beef Jerky
If you need a more substantial and protein-packed snack during your flight, snack-size beef jerky is a good choice. (Well, not for me because I'm a vegetarian, but you get the idea.) You can get small on-the-go packs that are easy to pack in your carry on bag and bring with you on the plane.
6. Plantain Chips
Plantain chips are a healthy alternative to potato chips that will still satisfy your salty cravings! They are also a lot more filling than potato chips and won't leave you feeling bloated afterwards.
7. Fruit Leather
I love these fruit leather twists from Clif Bar. They are super sweet and satisfying, yet much healthier than candy. I always pack a few of these for any long flight I go on.
Healthy Airplane Snacks for Traveling
Hopefully these healthy airplane snack ideas will help you for your next trip!
Flying can already be a little stressful, and the last thing you want to happen is getting hungry on a long flight! Packing your own snacks ensures you'll stay full and have food you like.
For more helpful travel tips, be sure to read these posts:
Save it to Pinterest: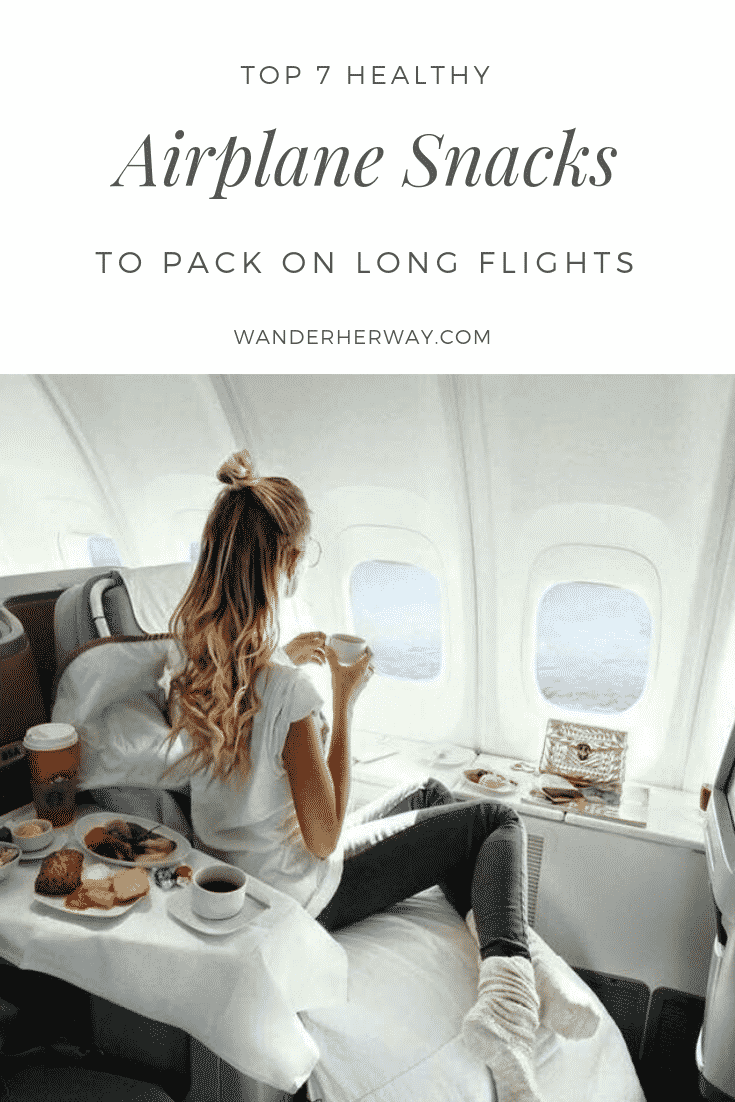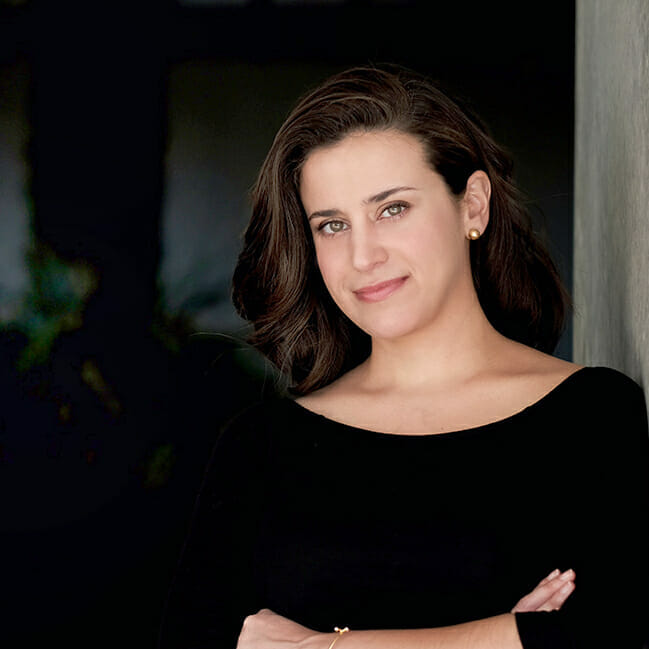 About Denise Cruz
Denise is a marketing executive who escaped corporate to travel the world… twice. A Brazilian native living in the U.S., she's lived in 4 countries and visited 35+ others. After side-hustling her way to financial independence, she curates solo destination guides, slow travel tips, and travel blogging advice on Wander Her Way. When she's not on the road, you can find her in Miami with her dog Finnegan.