How to Stay Healthy While Traveling
Travel can take a serious toll on your body if you aren't careful. Between jet lag, long travel days, going out to eat all the time, and being in a new and unfamiliar place where your daily schedule is disrupted, it can be a challenge to stay healthy while on vacation.
Here are ten tips that will help you stay healthy and fit while you're on the go!
Stay Hydrated
It's extremely important to stay hydrated while traveling, whether you are on a long flight or out and about for a day of sightseeing.
If you are visiting a country where the tap water is undrinkable, you can stock up on water bottles and only order bottled water at restaurants. Otherwise, tap water is your best friend.
You can also purchase a filtered water bottle that makes it safe to drink any water, anywhere you go. I personally do this because I can drink water wherever I go without worrying!
Pack Healthy Snacks
Packing your own snacks is a great way to stay healthy on road trips or plane rides. Some of my favorite healthy snacks to bring with me on the go are:
Air-popped popcorn
Fruit leather
Energy bars
Dried fruit and nuts
Bringing your own healthy snacks will help you avoid the temptation of grabbing a candy bar from a gas station, or picking up a bag of chips and a soda while at the airport.
Sleep, Sleep, Sleep
Between jet lag, carrying heavy luggage, and long, activity-packed days, your body can get exhausted while traveling. The worst thing you can do is not get enough sleep on top of all that.
Without sleep, your body is weaker and you are much more susceptible to illness. Although you might be tempted not to sleep much (so much to see and so much to do!) your body will thank you if you get enough sleep while traveling.
Early to bed, early to rise is always a good motto to follow. By getting enough rest, you will have more energy and alertness during your travels and you're less likely to experience fatigue.
If you have trouble getting rest while traveling, melatonin supplements can help to support sleep and jet lag recovery!
Don't Skip Breakfast
Breakfast really is the most important meal of the day, so don't skip out while you're on vacation. You will feel much more energized and ready to take on your day if you eat breakfast.
Pass on the overpriced hotel breakfast and check out where the locals go for breakfast – chances are it will be cheaper and better than a hotel breakfast buffet.
Or, you can buy things like instant oatmeal, cereal, and fruit to prepare for yourself in your hotel room or Airbnb if you don't want to spend money going out for breakfast.
Go Grocery Shopping
It's so easy to end up eating out for every meal while you're traveling or to buy unhealthy snacks or street food when you're out and about because it's convenient.
In order to stay healthy while traveling, I like to grocery shopping at the beginning of a trip.
If you like to cook and you're staying at an Airbnb or apartment rental, you can buy the ingredients to prepare actual meals. If you're like me and aren't a fan of cooking, you can at least buy some healthy snacks to keep with you at all times! I like to buy energy bars, fruit, applesauce, and sandwiches to keep with me during the day.
Walk Everywhere You Can
Walking everywhere is a great way to stay healthy and active while on vacation. If you're visiting a new city, walking is the best way to explore. You will see so much more from the street than from behind the glass of a tour bus or taxi.
If you're visiting a more rural destination, check out local hiking trails or other outdoor excursions that you can. And if you're on a beach vacation, there is nothing quite like an early morning stroll along the sand by the ocean!
Get Some Exercise
You don't have to go to the gym to exercise. There are so many ways you can stay active and get in some exercise while traveling.
If you're in a city, consider renting a bicycle or taking a jog through a local park.
If you're visiting a more outdoorsy destination, there are lots of options for exercise activities: hiking, swimming, diving, mountain biking, kayaking, rock climbing, etc.
Bring Hand Sanitizer
Germs are everywhere when you travel, even places you may not think about. There are tons of germs on planes, trains, buses, public restrooms, ATMs, ticket kiosks, etc. To prevent getting sick, make sure to pack hand sanitizer with you everywhere you go and use it often!
By carrying some travel-sized hand sanitizer with you, you will also save yourself from unpleasant surprises like discovering the public restroom you're in doesn't have any soap.
Protect Your Skin
The last thing you want to end up with on vacation is a nasty sunburn! Not only is a sunburn painful, too much sun exposure can also be dangerous for your healthy. Make sure to pack sunscreen on your trip, and apply it any time you head outside, whether you're going for a hike, swimming in the ocean, or exploring a new city.
Additionally, don't forget to pack insect repellent if you'll be traveling somewhere with mosquitoes or other insects. Nothing is more irritating than spending your trip itching from bug bites!
Pace Yourself
Traveling too fast is a recipe for disaster. If your vacation consists of nonstop planes, trains, buses, tours, and activities, you might end up burnt out and exhausted. Even worse, traveling too fast can affect your physical health.
Try to take some time each day to slow down and relax. Don't feel like you need to pack in every single activity or see every sight in a short amount of time on your trip – it isn't worth getting burnt out or sacrificing your health!
These are my best tips for how to stay healthy while traveling!
For more travel tips, be sure to check out these posts:
Save it to Pinterest: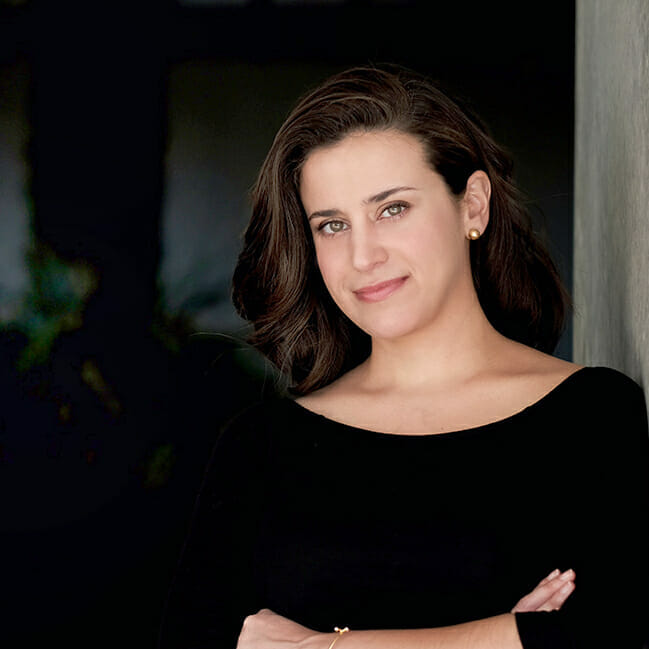 About Denise Cruz
Denise is a marketing executive who escaped corporate to travel the world… twice. A Brazilian native living in the U.S., she's lived in 4 countries and visited 35+ others. After side-hustling her way to financial independence, she curates solo destination guides, slow travel tips, and travel blogging advice on Wander Her Way. When she's not on the road, you can find her in Miami with her dog Finnegan.