What neighborhood to stay in Paris?
So you're going to Paris and trying to find the best place to stay. Well, you're in luck because during my time living in France I visited all of the city's arrondissements, or neighborhoods.
There are twenty neighborhoods in Paris in total. Starting with the 1st arrondissement in the center, they create a clockwise spiral all the way out to the 20th arrondissement.
In this Paris neighborhood guide, I'm going to break down each arrondissement for you so you can figure out which one is perfect for you to stay!
PS: Read until the end to see a cool map with the all the places your can stay in the different neighborhoods in Paris.
The Ultimate Paris Neighborhood Guide
1st arrondissement
Neighborhood: Louvre/Tuileries
The 1st arrondissement is a must-see part of Paris. Once the royal heart of the city, it still maintains a feeling of elegance and exclusivity. Staying in the 1st arrondissement means you'll be convenient to some of the best and most beautiful places in Paris!
Highlights: The Louvre, Tuileries Gardens, Rue de Rivoli, Rue Saint-Honoré, Le Palais Royal, Place Vendôme, Musée de l'Orangerie, Pont des Arts, and Pont Neuf
Known for: Tourist heart of Paris, upscale shopping, amazing museums
📌 Where to stay: Grand Hôtel du Palais Royal
🔝 Recommended: Skip-the-line guided tour of the Louvre Museum
2nd arrondissement
Neighborhood: Bourse/Montorgueil
This area is more residential and further off the tourist radar. But it's still pretty trendy and you're just a hop and skip away from more happening areas, like Le Marais and the Louvre/Tuileries area.
Highlights: Rue Montorgueil market
Known for: Business district, shopping, residential streets
📌 Where to stay: Hotel des Grands Boulevards
3rd arrondissement
Neighborhood: Haut Marais/Temple
The 3rd arrondissement is super chic and full of cute restaurants and unique shops. Known as "Haut Marais" it's to the north of the more popular Marais neighborhood.
Highlights: Musée Picasso, Le Carreau du Temple
Known for: Trendy restaurants and cafes, shopping, quiet atmosphere
📌 Where to stay: Le Pavillon de la Reine
4th arrondissement
Neighborhood: Le Marais
If you want to stay somewhere cool, chic, and fun, Le Marais if your best bet. This neighborhood is packed full of trendy restaurants, boutiques, and museums.
Highlights: Centre Georges Pompidou, Place des Vosges, Maison de Victor Hugo
Known for: Upscale boutiques, trendy restaurants, art and culture
📌 Where to stay: Hotel Monge
5th arrondissement
Neighborhood: The Latin Quarter
The Latin Quarter has always been the heart of student life in Paris since medieval times, with many universities including La Sorbonne located in this neighborhood.
This is one of my favorite neighborhoods in Paris because I lived right on the edge of it. There are so many things to do, with tons of restaurants, cafes, shops, bars, museums, and more!
Highlights: Notre Dame, The Panthéon, Musée du Moyen Age, Jardin des Plantes
Known for: Student life, nightlife, museums and culture, affordability
📌 Where to stay: Hotel Jardin de Clunny
🔝 Recommended: Guided tour of Notre Dame Cathedral
6th arrondissement
Neighborhood: Saint-Germain-des-Prés
I'm partial to this neighborhood because it's the one I called home in Paris! Formerly a haven for writers, artists, and intellectuals who gathered at local institutions like Cafe de Flore and Les Deux Magots, Saint-Germain is a truly iconic neighborhood.
While you're now more likely to find designer boutiques and upscale antique stores instead of starving artists, Saint-Germain still maintains a lot of its bohemian charm.
Highlights: Luxembourg Garden, Boulevard Saint-Germain
Known for: The Lost Generation, charming streets, upscale shopping, jazz clubs
📌 Where to stay: Hotel D'Aubusson
7th arrondissement
Neighborhood: Invalides
The upscale 7th arrondissement is home to the most iconic landmark in Paris: the Eiffel Tower. I wouldn't personally stay here on a trip to Paris, because there is so much more to the city than the Eiffel Tower, and there isn't actually much more to see in this neighborhood aside from that!
Highlights: Eiffel Tower, Musée d'Orsay
Known for: Tourists, beautiful architecture, residential streets
📌 Where to stay: Le Narcisse Blanc Hotel & Spa
🔝 Recommended: Eiffel Tower guided tour with elevator to top
8th arrondissement
Neighborhood: Champs-Élysées
The 8th arrondissement is home to the Champs-Élysées and the Arc de Triomphe. While this is a beautiful area of Paris to visit, I also wouldn't stay in this neighborhood on a trip to Paris. The Champs-Élysées can get so packed with tourists that it starts to feel like Times Square.
Highlights: Arc de Triomphe, Champs-Élysées, Le Grand Palais
Known for: Tourists, lots of upscale shopping
📌 Where to stay: Hôtel Plaza Athénée
9th arrondissement
Neighborhood: Opéra/Pigalle
The southeastern part of this neighborhood is home to the beautiful Galeries des Lafayette department store and the Opéra Garnier. The rest of the 9th is pretty boring, mainly just residential streets. As you go further north you get into Pigalle, the red light district of Paris.
Highlights: Galeries des Lafayette, Opéra Garnier
Known for: Shopping, middle-class residential streets, red light district (Pigalle)
📌 Where to stay: Hôtel Adèle & Jules
10th arrondissement
Neighborhood: Canal St. Martin
Most of the 10th isn't very popular with tourists because it's a working-class neighborhood near the Gare du Nord and Gare de L'Est train stations.
However, the hip Canal St. Martin area to the west attracts lots of students and other young people, and you're close to the edgy Belleville and happening Bastille neighborhoods as well.
Highlights: Canal St. Martin
Known for: Students, affordability, street art
📌 Where to stay: Le Citizen Hotel
11th arrondissement
Neighborhood: Bastille/Oberkampf
If you're looking for nightlife then this is the neighborhood for you. Bastille and Oberkampf are diverse neighborhoods filled with bars, clubs, and restaurants where you can party all night long. Catering mainly towards younger people and students, this neighborhood is less touristy and more affordable than the nearby Marais.
Highlights: Place de la Bastille
Known for: Nightlife, affordability
📌 Where to stay: Hôtel Fabric
12th arrondissement
Neighborhood: Bercy
Now we're getting to the neighborhoods that form the outer ring around Paris. I would not recommend staying in most of these if it's your first visit to Paris. There really isn't much to do in the 12th, aside from visiting the massive Bois de Vincennes park on the outskirts of the city. This is a mainly working-class residential neighborhood. It's also home to the Gare de Lyon train station.
Highlights: Bois de Vincennes, Promenade Plantée
Known for: Quiet residential streets, green space
📌 Where to stay: Hotel de la Porte Doree
13th arrondissement
Neighborhood: Chinatown/Butte aux Cailles
The 13th has a reputation for being one of the ugliest neighborhoods in Paris. And unfortunately, it's kind of true. The bland concrete residential towers in this neighborhood will make you feel like you aren't even in Paris anymore.
However, there are a few gems in this arrondissement, like Chinatown and the charming hilly Butte aux Cailles neighborhood.
Highlights: Chinatown, Butte aux Cailles
Known for: Ugly architecture
📌 Where to stay: Hotel La Manufacture
14th arrondissement
Neighborhood: Montparnasse
The northern part of this neighborhood is quite nice and you are still close to more happening areas like Saint-Germain and the Latin Quarter. Most of the 14th is pretty quiet and residential.
Here you'll also find the tall black Tour Montparnasse building, which most Parisians consider the ugliest building in the city.
Highlights: Paris Catacombs, Tour Montparnasse
Known for: Residential streets, shopping
📌 Where to stay: Bob Hotel
15th arrondissement
Neighborhood: Grenelle
I like the 15th arrondissement, but there isn't really much to do. It's a quiet, upscale neighborhood popular with families. (It's home to a large water park if that tells you anything.)
In the northern part of this neighborhood, you're right by the Eiffel Tower and it gets more touristy.
Highlights: Aquaboulevard water park
Known for: Families, quiet residential streets
📌 Where to stay: Citadines Tour Eiffel Paris
16th arrondissement
Neighborhood: Passy/Trocadero
This is another neighborhood I like, even though there isn't much to do here either. It's mainly just pretty residential streets located conveniently to the Eiffel Tower and Arc de Triomphe.
Highlights: Palais de Tokyo
Known for: Families, expats, upscale residential streets
📌 Where to stay: Padam Hôtel
17th arrondissement
Neighborhood: Batignolles
Batignolles is an up-and-coming popular with artists and creatives. You can find a lot of quirky cafes and shops around here. Further north it gets to be a very diverse, working-class neighborhood.
Highlights: Parc Monceau
Known for: Artists, working-class neighborhood, affordability
📌 Where to stay: Hotel Rendez-Vous Batignolles
18th arrondissement
Neighborhood: Montmartre
Montmartre is by far the most popular neighborhood outside of central Paris. Located at the far northern side of the city, you will find some of the best views in Paris, along with charming hilly streets, famous landmarks, and cute cafes and restaurants.
Once home to many famous artists, it's now a lot more touristy but still retains a lot of its charm and whimsy. Montmartre is truly an iconic Parisian neighborhood.
Highlights: Sacré-Cœur, Moulin Rouge
Known for: Great views, artists, charming streets, tourists
📌 Where to stay: Le Relais Montmartre
🔝 Recommended: Montmartre cheese and win walking tour
19th arrondissement
Neighborhood: Buttes-Chaumont
This is a neighborhood way off the beaten path, but it is becoming more and more popular thanks to its growing arts and culture scene and the beautiful Buttes-Chaumont park.
Highlights: Buttes-Chaumont park
Known for: Culture, affordability, green space
📌 Where to stay: La Belle Ville
20th arrondissement
Neighborhood:
Once a sleepy working-class neighborhood, the 20th is home to the up-and-coming, edgy Belleville neighborhood in the north.
The other popular attraction in this out-of-the-way neighborhood is Père Lachaise Cemetery, where tourists from all over the world come to pay their respects at the final resting place of celebrities like Edith Piaf and Jimi Hendrix.
Highlights: Père Lachaise Cemetery
Known for: Nightlife (Belleville), working-class neighborhood, affordability
📌 Where to stay: Mama Shelter Paris East
Paris Neighborhoods: My Top 5 Paris Arrondissements
Now that I've covered all twenty arrondissements, here are my top five recommendations for Paris neighborhoods based on different tastes!
Best All Around: 6th arrondissement
As I said, I'm a little biased towards this neighborhood because I lived here! But I truly believe it's the best place in all of Paris. You're within walking distance to so many famous places like the Seine, Notre Dame, the Louvre, and Luxembourg Garden.
There are beautiful wide boulevards lined with leafy green trees and designer stores, and there are charming narrow streets filled with art galleries and antique stores. This neighborhood really has it all: charm, history, culture, shopping, food, and sights.
📌 Where to stay: Hotel D'Aubusson
Trendiest: 3rd arrondissement
If you're looking for the hippest restaurants, shops, and bars without the price tag and crowds of the Marais, then I recommend the Haut Marais/Temple neighborhood in the 3rd arrondissement.
This stylish neighborhood is the perfect place to base yourself on a trip to Paris, with convenient access to the Marais and nightlife in the Bastille.
📌 Where to stay: Le Pavillon de la Reine
Most Luxurious: 1st arrondissement
The 1st arrondissement is the place to stay if you want to surround yourself with luxury and elegance in Paris. Here you'll be close to the Louvre and the Tuileries Gardens, along with the glamour of shopping streets like the Rue Saint-Honoré and the Rue de Rivoli.
📌 Where to stay: Grand Hôtel du Palais Royal
Best for Culture: 5th arrondissement
The Latin Quarter is the oldest neighborhood in Paris and one with the most interesting history and culture. There are amazing museums to explore like the Panthéon, Musée du Moyen Age, and Musée de l'Institut du Monde Arabe.
You're also close to the Seine river and Notre Dame, as well as nearby Saint-Germain with its fascinating literary and cultural history. It's easy to spend hours getting lost roaming the narrow medieval streets of the Latin Quarter, and you never know what you will find around the corner, whether it's a food market or an arthouse cinema.
📌 Where to stay: Hôtel Jardin de Clunny
Off the Beaten Path: 20th arrondissement
If you're looking for an edgy, up-and-coming place to stay in Paris then Belleville in the 20th is the neighborhood for you. This neighborhood is affordable and equal parts quiet residential streets and gritty, bustling nightlife. You're also close to the beautiful Buttes-Chaumont park in the 19th.
📌 Where to stay: Mama Shelter Paris East
Maps: Paris Neighborhood
Paris Neighborhoods Guide: Where to Stay?
Phew, that was quite a lot of information to take in! But don't worry—you will get used to the arrondissements of Paris very quickly.
The important thing to remember is that no matter your style, you'll find a neighborhood that fits you perfectly. You can go full French luxury, immerse yourself in art and culture, stay close to the nightlife, or have a more off-the-beaten-path experience during your stay.
I hope you enjoyed reading my Paris neighborhood guide and found it helpful!
Next: Now that you're familiar with all the Parisian neighborhoods, check out this list of the the most charming boutique hotels in Paris.
If you're looking for more posts about Paris, be sure to read the following:
Save it to Pinterest: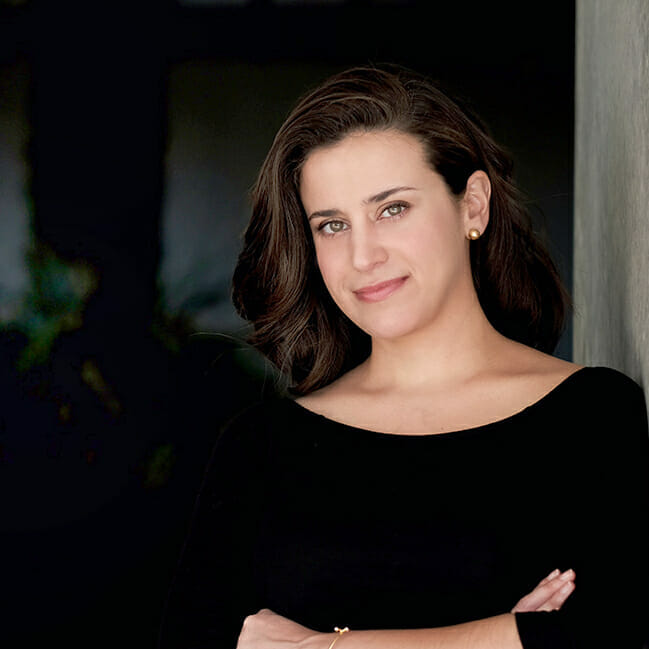 About Denise Cruz
Denise is a marketing executive who escaped corporate to travel the world… twice. A Brazilian native living in the U.S., she's lived in 4 countries and visited 35+ others. After side-hustling her way to financial independence, she curates solo destination guides, slow travel tips, and travel blogging advice on Wander Her Way. When she's not on the road, you can find her in Miami with her dog Finnegan.