The best Paris quotes and captions for social media
After living in France, I spend a lot of time exploring Paris and it's different neighborhoods. Each has it's own personality and flair but they're all equaly Instagrammable.
If you're planning a visit to Paris or you're in the city right now, you're going to need the best captions for your Instagram photos.
After all, getting the perfect photo is just one piece of the Instagram puzzle, you also need to make sure you have the best caption for your Paris trip.
In fact, if you want to be successful with Instagram, it's not enough to simply take a beautiful picture. You must also write an engaging caption that makes people laugh, smile… or at least think about what you wrote.
So, I've collected some of my favorite Instagram captions and quotes about Paris. After all, there's no city quite like Paris.
Famous Paris Quotes For Instagram
Paris has inspired many artists, writers, performers, and even ordinary people, all across the globe. It's a magical city that has a history of inspiring all types of people — whether they be famous or at the beginning of their craft.
If you are looking for some famous Paris quotes for your Instagram photo, I have a selection of remarkable quotes below. These quotes are said by very famous individuals and are known across the globe.
Some quotes explain the beauty of Paris, some quotes show the sadness of Paris, and some just show what an exciting, vibrant city Paris is.
Famous Paris Quotes
"Paris is always a good idea." – Audrey Hepburn
"When good Americans die, they go to Paris." – Oscar Wilde 4
"There are only two places in the world where we can live happy: at home and in Paris." – Ernest Hemingway
"There is simplicity and a sense of adventure to being alone, and I sometimes envy you for having it, as you explore Paris. Even when you're getting your heart heartbroken, still wake up and not know what's going to happen next." – Jessica Pan
"Just add three letters to Paris, and you have paradise." – Jules Renard
"London is a riddle. Paris is an explanation." – G.K. Chesterton
"A walk about Paris will provide lessons in history, beauty, and in the point of Life." – Thomas Jefferson
"If "Sex and the City" taught us anything, it's that Paris is the only city in the world that New Yorkers actually fantasize about." – Elizabeth Bard
"If you are lucky enough to have lived in Paris as a young man, then wherever you go for the rest of your life, it stays with you, for Paris is a moveable feast." – Ernest Hemingway
"There is but one Paris, and however hard living may be here, and if it became worse and harder even – the French air clears up the brain and does good – a world of good." – Vincent van Gogh
"To know Paris is to know a great deal." – Henry Miller
"Whoever does not visit Paris regularly will never really be elegant." – Honoré de Balzac
"Secrets travel fast in Paris." – Napoleon Bonaparte
"That Paris exists and anyone could choose to live anywhere else in the world will always be a mystery to me." – Marion Cotillard
"Paris is not a city; it's a world." – King Francis I.
"Though I often looked for one, I finally had to admit that there could be no cure for Paris." – Paula McLain
"The shopping, the food, the views! Paris is a city that entrances us all – and I'm no exception." – Michael Kors
"An artist has no home in Europe except in Paris." – Friedrich Nietzsche
"He who contemplates the depths of Paris is seized with vertigo. Nothing is more fantastic. Nothing is more tragic. Nothing is more sublime." – Victor Hugo
"To study in Paris is to be born in Paris!" – Victor Hugo
"Breathe Paris in. It nourishes the soul." – Victor Hugo
"What you don't know about Paris, is that when you live there, over time, an invisible thread forms around your heart, and so when you leave, it always tugs you back." – Robert Black
"There should be a name for the syndrome that occurs when you're in Paris and you already miss it." — Rosecrans Baldwin
"At night I would climb the steps to the Sacre-Coeur, and I would watch Paris, that futile oasis, scintillating in the wilderness of space. I would weep, because it was so beautiful and because it was so useless."– Simone de Beauvoir
"It is a good thing to go to Paris for a few days if you have had a lot of trouble, and that is my advice to everyone except Parisians." ― Muriel Spark.
"I guess it goes to show that you just never know where life will take you. You search for answers. You wonder what it all means. You stumble, and you soar. And, if you're lucky, you make it to Paris for a while." ― Amy Thomas
"There was a florist at the corner, closed for the night. I stopped in my tracks, along with the heavy branches of Lilacs and tangled stems of forsythia was a fluffy mound of tiny sleeping chicks. A living, breathing easter basket. Paris continued to surprise me. Instead of the slick consumerism of the twenty-first-century world capital, it was little things, the living things, that made me smile." – Elizabeth Bard
"Unknown in Paris, I was lost in the great city, but the feeling of living there alone, taking care of myself without any aid, did not at all depress me. If sometimes I felt lonesome, my usual state of mind was one of calm and great moral satisfaction." – Marie Curie
"Flowers never look so lovely as they do in Paris in the market there." ― Agatha Christie
"…the whole of Paris is a vast university of Art, Literature and Music…it is worth anyone's while to dally here for years. Paris is a seminar, a postgraduate course in Everything." – James Thurber
"America is my country and Paris is my hometown." — Gertrude Stein
"Paris at night is a street show of a hundred moments you might have lived." ― Courtney Maum
Travel Paris Quotes
Everyone needs to visit Paris at least once. Whether you spend months, weeks, or days in Paris, you will understand after you experience it.
Here are some Paris quotes that reflect the wonders of traveling to this magnificent city:
"Paris is the destination for broken-hearted American women. I think men go there and have their hearts broken, but women come there with their hearts broken." – Whit Stillman
"It took me some years to clear my head of what Paris wanted me to admire about it, and to notice what I preferred instead. Not power-ridden monuments, but individual buildings which tell a quieter story: the artist's studio, or the Belle Epoque house built by a forgotten financier for a just-remembered courtesan." – Julian Barnes
"The best of America drifts to Paris. The American in Paris is the best American. It is more fun for an intelligent person to live in an intelligent country. France has the only two things toward which we drift as we grow older—intelligence and good manners." – F. Scott Fitzgerald
"People wonder why so many writers come to live in Paris. I've been living ten years in Paris, and the answer seems simple to me: because it's the best place to pick ideas. Just like Italy, Spain, or Iran are the best places to pick saffron. If you want to pick opium poppies, you go to Burma or South-East Asia. And if you want to pick novel ideas, you go to Paris." — Roman Payne
"I had forgotten how gently time passes in Paris. As lively as the city is, there's a stillness to it, a peace that lures you in. In Paris, with a glass of wine in your hand, you can just be." — Kristin Hannah
"Paris is the city in which one loves to live. Sometimes I think this is because it is the only city in the world where you can step out of a railway station—the Gare D'Orsay—and see, simultaneously, the chief enchantments: the Seine with its bridges and bookstalls, the Louvre, Notre Dame, the Tuileries Gardens, the Place de la Concorde, the beginning of the Champs Elysees—nearly everything except the Luxembourg Gardens and the Palais Royal. But what other city offers as much as you leave a train?" — Margaret Anderson
"Paris is a place where, for me, just walking down a street that I've never been down before is like going to a movie or something. Just wandering the city is entertainment." — Wes Anderson
"A final reminder. Whenever you are in Paris at twilight in the early summer, return to the Seine and watch the evening sky close slowly on the last strand of daylight fading quietly, like a sigh."– Kate Simon
"Sitting there, alone in a foreign country, far from my job and everyone I know, a feeling came over me. It was like remembering something I'd never known before or had always been waiting for, but I didn't know what. Maybe it was something I'd forgotten or something I've been missing all my life. All I can say is that I felt, at the same time, joy and sadness. But not too much sadness, because I felt alive. Yes, alive. That was the moment I fell in love with Paris. And I felt Paris fall in love with me." — Paris Je T'Aime
"You can't escape the past in Paris, and yet what's so wonderful about it is that the past and present intermingle so intangibly that it doesn't seem to be a burden." — Allen Ginsberg
Paris Quotes About Culture
Paris is a city built on culture. It's been throught many wars, rebellions, protests, and even grand celebrations.
If you want your caption to show that you understand the culture and history of this city, use one of the amazing quotes below:
"One of the first drawings I did in Paris – I wasn't thinking of doing drawings, but somehow or other, I kept drawing – I bought a hyacinth flower with a lot of leaves, just to make me feel like spring." ― Ellsworth Kelly
"It is no accident that propels people like us to Paris. Paris is simply an artificial stage, a revolving stage that permits the spectator to glimpse all phases of the conflict. Of itself, Paris initiates no dramas. They are begun elsewhere. Paris is simply an obstetrical instrument that tears the living embryo from the womb and puts it in the incubator." — Henry Miller
"How many countries? How many minds opened, how many hearts brought to maturity, how many powerful natures fulfilled! No matter where we look, Paris turns out to have been the decisive element. Without Paris, Jefferson would not be Jefferson, Franklin would not be Franklin, Chopin would not be Chopin…Freud would not be Freud. Picasso would not be Picasso.

That list could be remade a hundred times over and in almost every domain of human activity. The role of Paris in all this is active, not passive. The people I have named did not 'have a good time' in Paris. Paris drove them to give of their best and defied them to fall short of it." ― John Russell
"There is never any ending to Paris, and the memory of each person who has lived in it differs from that of any other. Paris was always worth it, and you received return for whatever you brought to it." ― Ernest Hemingway
"You know, I sometimes think, how is anyone ever gonna come up with a book, or a painting, or a symphony, or a sculpture that can compete with a great city. You can't. Because you look around and every street, every boulevard, is its own special art form and when you think that in the cold, violent, meaningless universe that Paris exists, these lights. I mean come on, there's nothing happening on Jupiter or Neptune, but from way out in space you can see these lights, the cafés, people drinking and singing. For all we know, Paris is the hottest spot in the universe." – Owen Wilson
"I suddenly discovered that cooking was a rich and layered and endlessly fascinating subject. The best way to describe it is to say that I fell in love with French food- the tastes, the processes, the history, the endless variations, the rigorous discipline, the creativity, the wonderful people, the equipment, the rituals." -Julia Child
"We make the delicate liqueur chocolates, the rose-petal clusters, the gold-wrapped coins, the violet creams, the chocolate cherries and almond rolls, in batches of fifty at a time, laying them out onto greased tins to cool. Hollow eggs and animal figures are carefully split open and filled with these.

Nests of spun caramel with hard-shelled sugar eggs are each topped with a triumphantly plump chocolate hen; pie-bald rabbits heavy with gilded almonds stand in rows, ready to be wrapped and boxed; marzipan creatures march across the shelves. The smells of vanilla essence and cognac and caramelized apple and bitter chocolate fill the house." – Joanne Harris
"For a painter, the Mecca of the world, for study, for inspiration and for a living is here on this star called Paris. Just look at it, no wonder so many artists have come here and called it home. Brother, if you can't paint in Paris, you'd better give up and marry the boss's daughter." ― Alan Jay Lerner
"There is an atmosphere of spiritual effort here. No other city is quite like it. I wake early, often at 5 o'clock, and start writing at once."— James Joyce
"Paris was a universe whole and entire unto herself, hollowed and fashioned by history; so she seemed in this age of Napoleon III with her towering buildings, her massive cathedrals, her grand boulevards, and ancient winding medieval streets–as vast and indestructible as nature itself.

All was embraced by her, by her volatile and enchanted populace thronging the galleries, the theaters, the cafés, giving birth over and over to genius and sanctity, philosophy and war, frivolity and the finest art; so it seemed that if all the world outside her were to sink into darkness, what was fine, what was beautiful, what was essential might there still come to its finest flower.

Even the majestic trees that graced and sheltered her streets were attuned to her–and the waters of the Seine, contained and beautiful as they wound through her heart; so that the earth on that spot, so shaped by blood and consciousness, had ceased to be the earth and had become Paris." — Anne Rice
Best Instagram Captions For Paris
If you do not want a super serious Paris caption, or you would prefer to use a quote that is less widely known, I have a great selection of quotes below.
These quotes are a little lighter and less serious than the above quotes.
They still show the beauty, and emotional nature of Paris, but are less intense captions.
"Here for the views and croissants."
"Enjoying life one crêpe at a time."
"How can you complain in a place like Paris?"
"Okay. But first, Paris."
"Paris is always a good idea".
"Sorry for what I said when I wasn't eating a crêpe by the Eiffel Tower."
"Paris, you had me at Bonjour."
"Paris is a city of dreams."
"Prepare yourself for a million photos. Sorry not sorry."
"Ooh La La!"
Best Paris Puns For Instagram
Who doesn't love a good pun? They're light, they're funny, and they're a bit silly—so they're guaratneed to put a smile on your face!
Here are a few of Paris-inspired puns:
Don't jump into the water unless you want people to think you're in Seine.
Paris, I Louvre you?
Don't come to Paris with no Monet.
Holly crêpe! The Mona Lisa was framed!
I'm having a beret good time in Paris.
Eiffel in love in Paris! I mean… Eifell hard.
What are you having for breakfast? I'm not hungry so one egg is an oeuf…
Wrap-up: Paris Quotes
So, that's it! I hope you enjoyed my compilation of the best Paris quotes and Instagram captions.
Hopefully, you've found tons of inspiration for your Instagram captions. So the next time you go to Paris, don't forget to take lots of pictures!
Have you found some more great quotes or jokes about Paris I should add here? Let me know in the comments!
Want more captions? I have a great list of New York quotes, too!
More Blogs About Paris
Can't get enough of Paris? Check out these blog posts: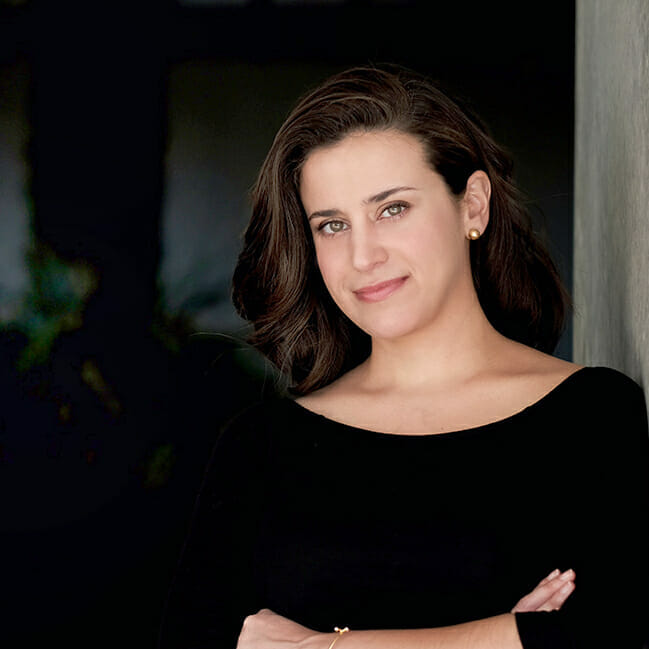 About Denise Cruz
Denise is a marketing executive who escaped corporate to travel the world… twice. A Brazilian native living in the U.S., she's lived in 4 countries and visited 35+ others. After side-hustling her way to financial independence, she curates solo destination guides, slow travel tips, and travel blogging advice on Wander Her Way. When she's not on the road, you can find her in Miami with her dog Finnegan.