17 Cute Passport Holders
A passport holder is one of my must-haves when traveling.
Having a passport holder makes it SO much easier to keep track of your passport in busy travel situations. As a bonus, many of these passport cases come with places to store your credit cards, debit card, ID card, etc.
I love finding the cutest travel accessories, so I put this post together to round up 17 cute passport holders for female travelers.
All of these passports are available on Amazon, most with Prime shipping, so if this a last-minute order before a trip, you should be able to get yours in time for departure. 🙂
Simple and chic, this pink leather embossed passport case has a slight shimmer to it.
For a simple yet stylish look, go with this white marble passport holder.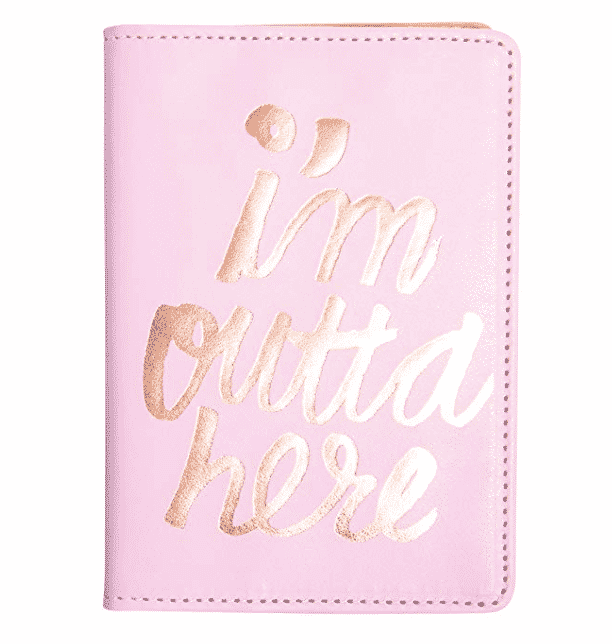 This pink passport holder is the exact one that I use! I always get so many compliments on this when I am traveling, and I love the gold foil text reading "I'm Outta Here."
This funky metallic colorblock passport case comes with an elastic band to keep your passport safe and secure inside.
If you're a fan of florals, this pretty passport holder is the perfect choice for your travels!
This bold hot pink passport case has a snap closure to keep your passport safe inside.
Pretty yet functional, this simple lavender passport holder also comes with space to store your credit cards, debit card, and ID card while traveling.
I love the simple white marble print on this cute passport holder.
How fun is this camel-print passport case? Perfect for all your adventures around the world!
You will never have to worry about losing your passport with this brightly colored holographic foil "Let's Go" passport case.
Pink and palm fronds make this passport case perfect for a beach getaway (or any other travels!)
Even if you aren't flying first class, you'll feel like you are with this chic passport holder.
Simple and cute, this pink passport holder with a gold foil airplane icon is perfect for female travelers.
I love the metallic gold text and foil on this fun pink "I'm So Outta Here" passport case!
If you love polka dots, you'll love this cute leather passport case for your travels.
Adventure awaits you with this simple yet pretty gray leather passport holder!
I love the quote on this pink and gold passport holder: "And so the adventure begins." Perfect for any traveler who's been dreaming of adventures!
I hope you enjoyed these cute passport holders and found the perfect one for your travels! And if you don't have a passport, I hope these passport holders will make you want one 😉
More travel tips from Wander Her Way:
Save it to Pinterest: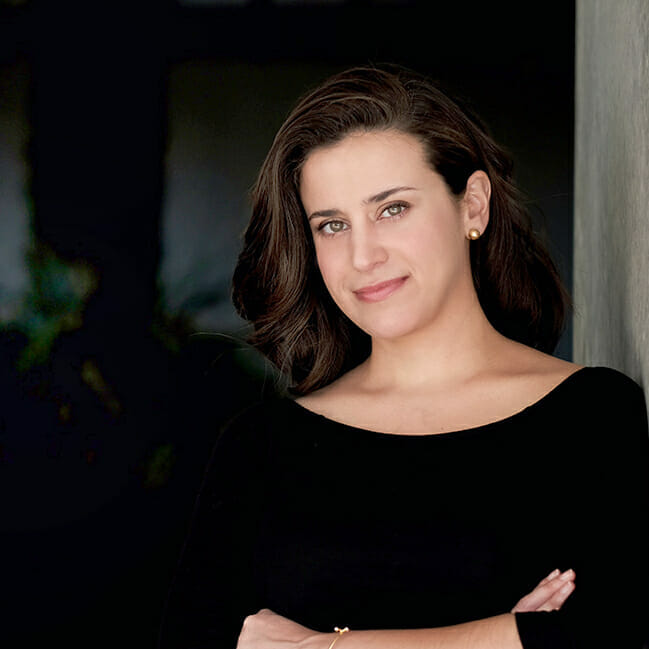 About Denise Cruz
Denise is a marketing executive who escaped corporate to travel the world… twice. A Brazilian native living in the U.S., she's lived in 4 countries and visited 35+ others. After side-hustling her way to financial independence, she curates solo destination guides, slow travel tips, and travel blogging advice on Wander Her Way. When she's not on the road, you can find her in Miami with her dog Finnegan.