7 Easy Tips for Eco Friendly Travel
If you buy something through the links on this page, you're helping me pay for my next adventure—thank you for clicking! Learn more.
Best Tips for Eco Friendly Travel
Eco friendly travel is a popular buzzword these days.
With issues like pollution and overtourism causing more and more problems for popular travel destinations, you might want to adopt some eco friendly practices when you travel to help save these beautiful places.
Here are my top seven easy tips for more eco friendly travel:
1. Don't buy bottled water.
When you travel, it may be tempting to buy bottled water, especially if you're visiting a country where you can't drink the tap water. Bottled water is safe and convenient.
But the plastic bottles are one of the largest sources of waste that travelers leave behind.
Instead of buying bottled water, bring a reusable filtering water bottle with you. You can fill up these bottles anywhere and they make any water safe to drink.
Not only will you be helping the environment with a reusable bottle, you'll also save a lot of money by not buying bottled water.
2. Don't use plastic straws, bags, silverware, etc.
This is another easy way to reduce plastic waste while you're traveling.
Say no to plastic straws, plastic bags, plastic silverware, etc. whenever possible.
If you prefer drinking out of a straw, you can buy an eco-friendly reusable straw and bring it with you. (Buy a few and you can give them to other travelers!)
3. Pick up trash as you go.
One of the saddest things I've seen while traveling was St. Mark's Square in Venice. It was the end of the day during the summer, and the crowds of tourists were finally dispersing.
Left behind were giant piles of trash everywhere. When the wind blew, the trash spun up into the air like a tornado. It was absolutely horrible.
It's annoying when other travelers litter, but you can reduce their harmful impact on environment by picking up trash as you go while traveling. I even saw a couple hiking in Cinque Terre carrying trash bags and cleaning up as they hiked.
4. Stick to the path.
When you are hiking or walking around in a natural area, be sure to stick to the marked path.
Don't go off the path because you might end up trampling the wildlife or disrupting an animal's habitat. Not only could it be bad for the environment, going off path can be dangerous as well.
Remember the phrase "Leave only footprints, take only photos."
5. Use reef safe sunscreen.
Did you know that many of the common ingredients found in sunscreen are actually quite harmful to coral reefs and other ocean life?
Petrolatum, titanium dioxide, oxybenzone, and octinoxate are some known ingredients with harmful effects to the ocean.
If you'll be swimming, snorkeling, or diving while you travel, consider purchasing a non-toxic reef safe sunscreen like this. It's still waterproof and will protect you from the sun, without harming the ocean environment.
6. Don't bring travel-sized toiletries.
A great way to cut down on plastic waste when you travel is by ditching travel-sized toiletries like shampoo and conditioner.
Yes, buying travel-sized toiletries is an easy and convenient solution if you'll be traveling by airplane and subject to liquid size regulations.
But these small bottles only last for a week, and then they just get thrown away, making them extremely bad for the environment.
The solution? Buy solid shampoo and conditioner bars instead!
7. Don't visit destinations suffering from overtourism.
Some popular destinations around the world are suffering greatly from overtourism right now.
This is particularly common in places that have recently exploded in popularity and don't yet have the necessary infrastructure to support the influx of tourists.
Places like Maya Beach in Thailand and the island of Boracay in the Phillipines have literally had to shut down temporarily due to overtourism.
In Italy, officials are considering tourist quotas in places like Venice and Cinque Terre.
For your next trip, consider visiting an underrated, "off the beaten path" destination instead of one currently suffering from overtourism. Not only will you be helping the environment, you will also have a more enjoyable, crowd-free trip.
More Travel Tips
For more helpful travel tips, be sure to read:
Save it to Pinterest: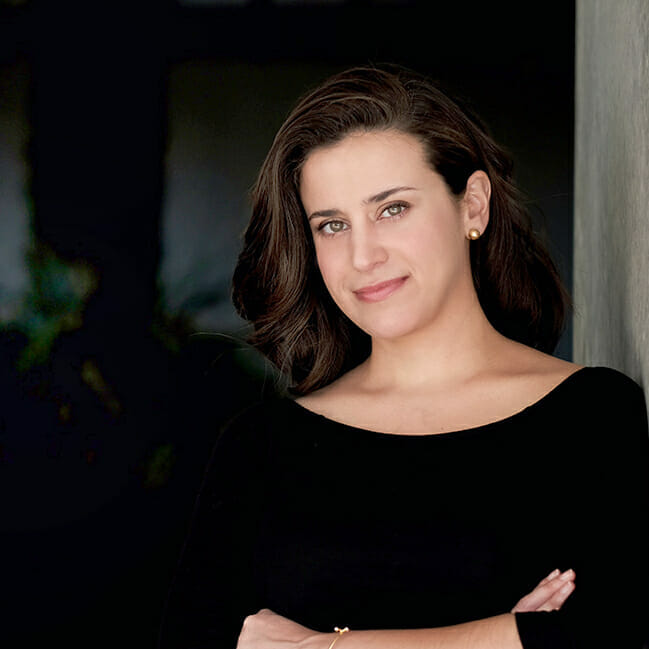 About Denise Cruz
Denise is a marketing executive who escaped corporate to travel the world… twice. A Brazilian native living in the U.S., she's lived in 4 countries and visited 35+ others. After side-hustling her way to financial independence, she curates solo destination guides, slow travel tips, and travel blogging advice on Wander Her Way. When she's not on the road, you can find her in Miami with her dog Finnegan.