Top Tips for Long Haul Flights
This post is all about the best tips for long haul flights!
I love traveling to new and faraway places, but I don't always love taking a long haul flight to get there. Long haul flights can be uncomfortable and exhausting if you aren't prepared.
Here are my top 15 tips for surviving long haul flights. These tips will help you make your next long haul flight go as smoothly and comfortably as possible!
1. Book your flight early
This should go without saying, but the earlier you book your flight, the better chance you have of getting a good seat on the plane. You'll also save money by booking well in advance!
Try to avoid booking a "basic" fare where you aren't able to select your own seat. It usually only costs a few dollars more to be able to select your seat, and it's well worth it so you don't get stuck in a middle seat in the very back of the plane!
2. Check SeatGuru
I always check SeatGuru to find out where the best seats are on the plane. SeatGuru shows you a layout of your plane and a color-coded map of which seats are the best and the worst.
For example, you can see which seats on a given aircraft have limited recline, or which ones are right next to the restrooms… AKA the seats you don't want to be stuck in for a long flight!
3. Bring a travel pillow
Getting some sleep on a long haul flight can be a huge challenge. Having a great travel pillow can help you be more comfortable and get some rest.
I recommend this travel pillow from BCOZZY because it supports your head, neck, AND chin. Sweet dreams!
4. Bring melatonin supplements
Melatonin supplements like these gummies help support sleep and they also help with jet lag recovery. The best part about melatonin is that you won't wake up groggy after taking it.
5. Don't carry on too much luggage
If at all possible, try not to carry on too much luggage on your long haul flight. Leg room is already cramped as it is, and anything you have to put under the seat in front of you (like a huge purse) will take up even more of your already limited space.
6. Buy WiFi before takeoff
If you're planning to purchase WiFi for your flight, make sure to do it while you're still on the ground. Rates for in-flight WiFi can be up to 50% cheaper before takeoff!
7. Bring a portable charger
A portable charger is my best friend while traveling. On long haul flights, they are really handy because many airplanes still don't have outlets at every seat, especially if you're flying in economy. So a portable charger will save your phone/laptop/iPad/etc. from dying mid-flight. I always use this portable charger and it has been a lifesaver when I travel.
8. Stay hydrated
Dehydration is probably the number one reason people feel terrible during and after long haul flights. When you're flying, the humidity is just 10 to 20% inside the plane. That's drier than the Sahara.
To stay hydrated on long haul flights, I always like to bring a large empty water bottle with me to the airport and fill it up from a water fountain before boarding. I also ask for extra water from flight attendants whenever they come around.
9. Avoid alcohol
Drinking alcoholic beverages can cause dehydration and all around make you feel bad while flying. Stick to water on your flight instead and you'll feel much better!
10. Get moving
You've probably heard about the dangers of deep vein thrombosis and other medical issues that can arise from being seated for long hours on flights. To avoid any health risks (and just to pass the time) I always get up and move around periodically during long haul flight. I usually just walk up and down the aisles, or stand at the back of the plane for a few minutes and stretch.
11. Bring earplugs
I always sleep with ear plugs, especially on planes. I bring disposable ear plugs with me on every long haul flight in case the airline doesn't give them out on the plane. Ear plugs will let you sleep through anything – cabin announcements, noisy passengers, crying babies, etc.
They're also much more comfortable than trying to sleep with ear buds or headphones on.
12. Dress in comfy layers
The temperature can be unpredictable on long haul flights. Your plane may be freezing, or suffocatingly hot. Or both, depending on the time. It's best to dress in loose, comfortable layers for your flight so you can add/remove clothing as needed.
13. Bring healthy snacks
Another unpredictable factor on long haul flights is the food. Airplane meals and snacks aren't always that good or filling, so it's a smart idea to bring a few of your own snacks. On long haul flights, I like to bring some healthy snacks like:
Air-popped popcorn
Fruit leather
Energy bars
Dried fruit and nuts
Bananas
More snack ideas: The Best Airplane Snacks for Long Flights
14. Bring backup entertainment materials
You can't always count on being able to watch movies on your flight. Your plane may not have in-seat TVs, or you might get stuck with a TV that doesn't work. (It happened to me on a transatlantic flight!)
Make sure to bring some backup entertainment, like a book, crossword puzzles, a Kindle, or your iPad to keep you entertained on your flight just in case.
15. Don't forget chapstick
Along with dehydration, the lack of humidity on planes can make your lips feel dry and chapped. And that's not a fun way to spend an entire long haul flight.
I like to bring this plain chapstick with me on every flight I take.
Although long-haul flights aren't the most enjoyable experience in the world, following these tips will help make your next long flight more manageable and leave you feeling much more refreshed!
For more travel tips, be sure to check out these posts:
Save it to Pinterest: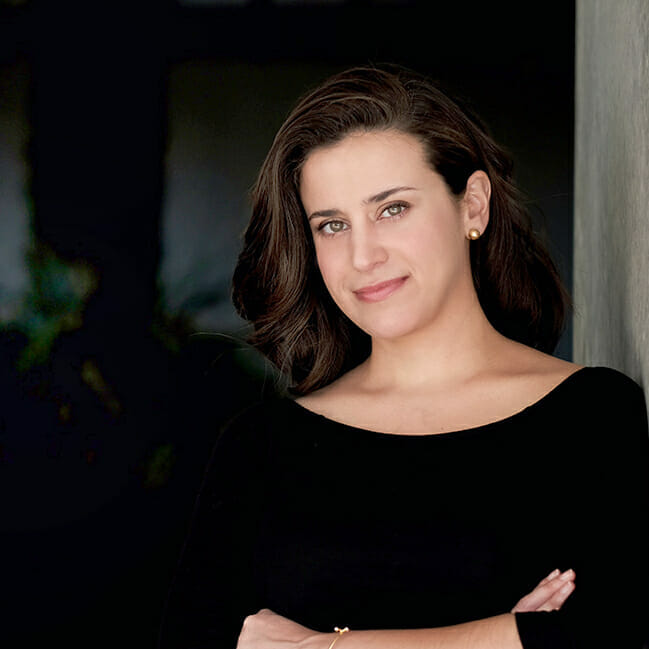 About Denise Cruz
Denise is a marketing executive who escaped corporate to travel the world… twice. A Brazilian native living in the U.S., she's lived in 4 countries and visited 35+ others. After side-hustling her way to financial independence, she curates solo destination guides, slow travel tips, and travel blogging advice on Wander Her Way. When she's not on the road, you can find her in Miami with her dog Finnegan.