15 Essential Disneyland Paris Tips
If you buy something through the links on this page, you're helping me pay for my next adventure—thank you for clicking! Learn more.

15 Essential Disneyland Paris Tips
Headed to Disneyland Paris soon? Make sure you read these 15 essential Disneyland Paris tips before you go! I LOVE Disneyland Paris and I've been quite a few times. Here are some of the best tips and tricks that I've picked up along the way:
1. Make it a day trip
Many people don't realize that Disneyland Paris is totally doable as a day trip from Paris! In fact, this is how I have always gone. It's less than an hour away from central Paris on the RER C train.
If you get there early in the morning and stay until the last train leaves, you will have more than enough time to do everything. This is the perfect option if you only have a short time in Paris, but still want to experience a trip to Disneyland Paris.
For planning a day trip, make sure to read this post: Disneyland Paris Day Trip: The Complete Guide
2. Stay at an on-site hotel
If you do decide to spend more than one day at Disneyland Paris, I recommend staying at one of the on-site hotels! The most beautiful is Disneyland Hotel, which is located right at the entrance to the parks. One of the benefits to staying on-site is that you get extra hours at the parks on certain days.
If Disneyland Hotel is out of your budget (and trust me, it's quite a splurge!) then Sequoia Lodge or Hotel Cheyenne are some more affordable on-site hotel options.
3. Book weekday tickets
There are three classes of tickets at Disneyland Paris: Mini, Magic, and Super Magic. Mini tickets are the cheapest and are usually offered for weekday visits. Magic and Super Magic tickets are more expensive and tend to be offered for weekends and holidays.
Here are all the current ticket options for Disneyland Paris.
If you can, get a Mini ticket and visit on a weekday to save some extra money!
4. Price-check the different versions of the website
Before booking your tickets online, check the English (US and UK), French, German, and Italian versions of the Disneyland Paris website. Sometimes there are different prices and promotions going on based on which country you select, and you can save some money on tickets this way.
5. Get a two-park ticket
If you are visiting Disneyland Paris in just one day, make sure to get the two-park ticket! This will allow you to visit both parks (Walt Disney Studios and Disneyland Park) in the same day.
I recommend spending the morning at Walt Disney Studios because it's smaller, and then heading to Disneyland Park around lunchtime and staying there for the rest of the day.
6. Bring a portable charger
One of the worst things that can happen is having your phone die in the midst of taking the perfect photo of Sleeping Beauty's Castle! You can prevent this from happening by bringing a portable charger with you. I use this portable charger every time I travel and it has been a total lifesaver.
7. Take advantage of FastPasses
At Disneyland Paris you get unlimited access to FastPasses, which are free tickets that let you skip the line for a ride. Unlike other Disney parks, Disneyland Paris still uses paper FastPasses that cannot be reserved in advance. To reserve a FastPass, you simply go up to the FastPass kiosk at the ride you want to do and get a FastPass ticket. You can choose a time to come back and then you'll be able to get on the ride without waiting in the general line!
8. Reserve the earliest slots for FastPasses
You can only have one FastPass at a time, so in order to maximize your use of them, I recommend choosing the earliest time slot available to come back for the ride. This way you'll be able to immediately reserve another FastPass afterwards, and so on throughout the day.
9. Use the single rider line
Another good way to avoid waiting in line for rides is by using the single rider line. Many of the more popular rollercoasters at Disneyland Paris have one, and it's usually a lot shorter than the general line. If you're riding alone or you don't mind not being able to sit with your friends/family on the ride, this is a great way to cut down on wait time.
Here are all the rides that offer a single rider line:
Hyperspace Mountain (Disneyland Park)
Indiana Jones and the Temple of Peril (Disneyland Park)
RC Racer (Walt Disney Studios)
Toy Soldiers Parachute Drop (Walt Disney Studios)
Crush's Coaster (Walt Disney Studios)
Ratatouille (Walt Disney Studios)
10. Download the Disneyland Paris app
The Disneyland Paris app lets you check current wait times for the rides and other important info like park hours and parade times. Super useful to have on your phone.
11. Bring your own snacks
Some of the food at Disneyland Paris is decent, but in my opinion it's nowhere near as good as the food at Walt Disney World or Disneyland in the U.S. (sorry!) There are also pretty limited dining options at the parks, and what they do have is extremely overpriced. I recommend bringing some of your own snacks and possibly even packing a lunch when you come to Disneyland Paris.
If you want to do a meal at Disneyland Paris, check out this list of the best restaurants.
12. Eat at weird times
As I mentioned there are somewhat limited dining options at the parks, so lines for restaurants can get long on crowded days around lunch and dinnertime. Eating at non-peak times (like having a late lunch/early dinner at 3 PM) will help you avoid a wait for food.
13. Plan to spend more time at Disneyland Park
There are two parks at Disneyland Paris: Walt Disney Studios and Disneyland Park. Many people will say that Walt Disney Studios is not that good. I do like it, but it's a lot smaller and has fewer rides and attractions than Disneyland Park. Walt Disney Studios can really be "done" in a half-day or less.
If you only have one day at the parks, I recommend starting at Walt Disney Studios in the morning, then heading over to Disneyland Park around lunchtime and spending the rest of the day there.
If you have two days at Disneyland Paris, I would do morning and afternoon at Walt Disney Studios, then evening and the full next day at Disneyland Pari.
14. Visit in the off season
Disneyland Paris can apparently get VERY crowded during the holiday season and in the summer, but I wouldn't know because I've only ever gone on weekdays in the off season. If you can, I really recommend visiting in the off season because the parks can be practically empty! The only downside is that some of the rides/attractions/restaurants close during the off season.
Check out the Disneyland Paris crowd calendar to see the busiest and least busiest days at the park to help in planning your trip. Typically summer (especially July and August) and the holidays around Christmas and Easter are the most crowded times to visit Disneyland Paris.
15. Walk through Sleeping Beauty's Castle
Many people don't realize this, but you can actually go inside the beautiful Sleeping Beauty's Castle at Disneyland Park! There is a walkthrough attraction inside the castle, along with a dragon's lair underneath the castle which you can also visit.
And those are my 15 essential Disneyland Paris tips! Have a magical trip! 🙂
For more Disney tips, be sure to read the following:
Save it to Pinterest: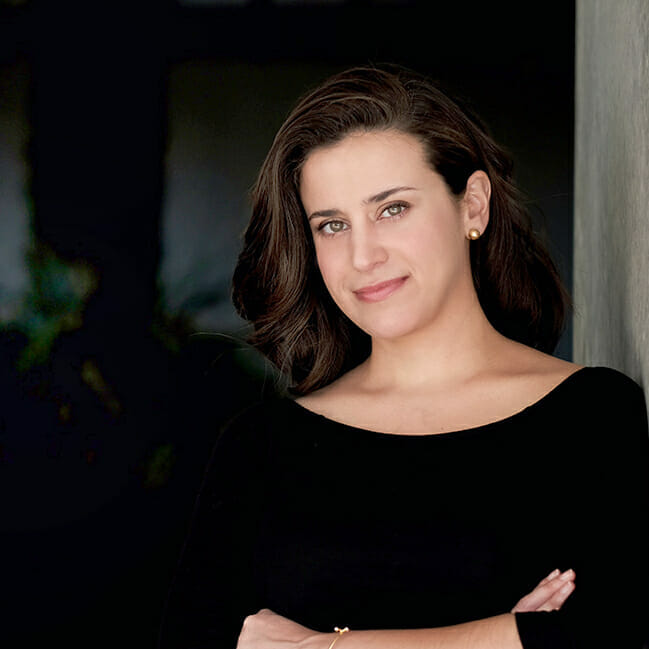 About Denise Cruz
Denise is a marketing executive who escaped corporate to travel the world… twice. A Brazilian native living in the U.S., she's lived in 4 countries and visited 35+ others. After side-hustling her way to financial independence, she curates solo destination guides, slow travel tips, and travel blogging advice on Wander Her Way. When she's not on the road, you can find her in Miami with her dog Finnegan.