Where to Find the Best Hot Chocolate in NYC
Looking for the best hot chocolate in NYC?
Here are 14 delicious hot chocolate options to try! Winter in New York can be cold, but these hot chocolates will warm you right up even on the chilliest day.
1. Serendipity 3
No holiday season in New York is complete without heading to Serendipity for a giant bowl of their famous and delicious frozen hot chocolate!
2. Squish Marshmallows
This East Village confectionary specializes in handcrafted marshmallows, so grab a cup of hot cocoa to go along with the most delicious melt-in-your-mouth marshmallows around!
3. Daily Provisions
Daily Provisions is a bakery and coffee shop with two locations, one on the Upper West Side and one in Gramercy Park. Don't miss their delicious hot chocolate!
You may also like: Best Cuban Coffees in Miami
4. Brooklyn Farmacy & Soda Fountain
This old-school soda shop in Carrol Gardens, Brooklyn is known for their ice cream, but they also serve a frothy hot chocolate perfect for those cold winter days.
5. Dominique Ansel Bakery
Dominique Ansel Bakery is known for their inventive treats like cronuts, and nothing goes along with one better than a cup of their rich hot chocolate with a "blooming" floral marshmallow.
6. Ladurée
This iconic French bakery has multiple locations throughout New York. Although they're best known for their macarons and other sweets, their thick and creamy hot chocolate is a standout too.
7. Martha's Country Bakery
With locations in Brooklyn and Queens, Martha's Country Bakery serves a decadent red velvet hot chocolate, as well as other unique flavors like peanut butter hot chocolate.
8. Maman
Maman is a chic cafe in Soho with locations in Tribeca and Nomad too that serves a popular lavender hot chocolate perfect for the cold winter season.
9. Bouchon Bakery
Located in Columbus Circle with a great view overlooking Central Park, Bouchon Bakery serves all kinds of French desserts, along with an incredible, rich hot chocolate.
10. Milk Bar
Milk Bar is known for their "cereal milk" flavored soft-serve ice cream, but you can also sample some creamy cereal milk hot chocolate during the winter months.
11. Jacques Torres Chocolate
Jacques Torres Chocolate has multiple outposts throughout New York. This chocolate shop is known for all of it's many chocolaty treats, so it's no surprise they have amazing hot cocoa too.
12. L.A. Burdick
At another popular chocolate shop in New York, L.A. Burdick serves up steaming mugs of creamy hot chocolate at their Soho location all winter long.
13. Bibble & Sip
Bibble & Sip is a bakery and cafe in Midtown that is best known for their super cute cream puffs. However, they also have delicious hot chocolate that can't be missed!
14. La Pecora Bianca
La Pecora Bianca, an Italian eatery with multiple locations in New York, has a must-try Nutella hot chocolate on their menu that is perfect for dessert.
So these are my top picks for the best hot chocolate in New York City! YUM!
Be right back, going to have some hot chocolate now…
You may also enjoy…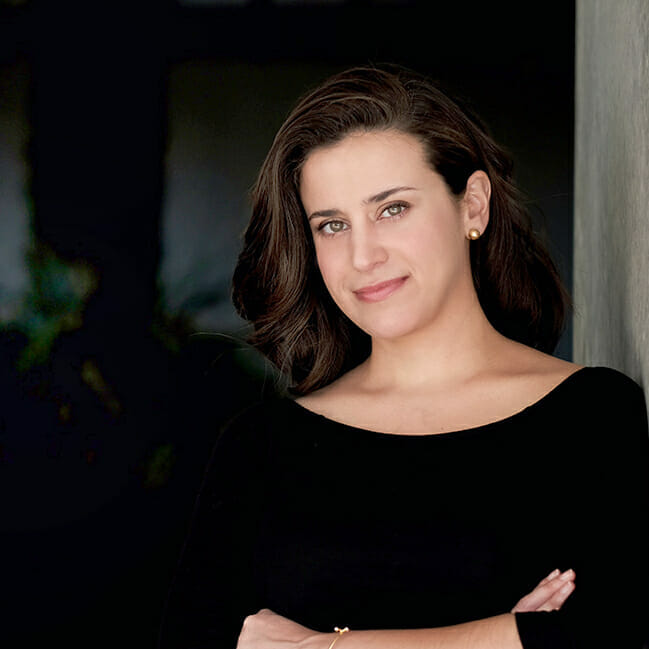 About Denise Cruz
Denise is a marketing executive who escaped corporate to travel the world… twice. A Brazilian native living in the U.S., she's lived in 4 countries and visited 35+ others. After side-hustling her way to financial independence, she curates solo destination guides, slow travel tips, and travel blogging advice on Wander Her Way. When she's not on the road, you can find her in Miami with her dog Finnegan.