Coconut Grove is the perfect place to stay in Miami if you're looking to escape the crazy South Beach scene and avoid the Brickell urban vibe. Not only it's a charming and historic neighborhood, but its central location offers easy access to all the best attractions in the city.
Having lived in Coconut Grove for over a decade, I highly recommend people coming to Miami to stay in the Grove vs. South Beach or Brickell. So if you're looking for reasons to stay in Coconut Grove, look no more.
Reasons to Stay in Coconut Grove, Miami
I could go on and on about the Grove but here are the main reasons you should stay in Coconut Grove on your next trip to Miami:
Proximity Miami's airport and cruise port
One of the biggest advantages of staying in Coconut Grove is its proximity to Miami International Airport. It's just a 15- to 20-minute drive away, which means you can be checked into your hotel and relaxing by the pool in no time. And if you're taking a cruise, PortMiami is just a short 15-minute drive away from Coconut Grove.
Central location
Miami is not the best in terms of public transportation but Coconut Grove has its own Metrorail station that connects you downtown, Brickell, South Miami, and Dadeland. You can also use the local trolley or catch a Freebee to take you to Coral Gables and Miracle Mile, or ride a bike to Key Biscayne.
Walk Score
With a Walk Score of 95, Coconut Grove is by far one of the most walkable neighborhoods in Miami. You can easily stroll through the tree-lined streets and the boardwalk along Biscayne Bay and never be too far from a cool shaded area to sit or a place to grab a bite to eat. You really don't need a car if you stay in any of these best hotels in Coconut Grove on your next Miami trip—if you can't walk somewhere, you can bike or take a short Uber and Lyft ride.
Great restaurants and bars
One of the things that I love most about Coconut Grove is the variety of restaurants available. From casual cafes to upscale dining, you can find incredible option to eat during your trip. Some Coconut Grove staples include Le Bouchon du Grove and Sappore di Mare and I'd recommend them over Ariete, which is one of the few restaurants in Miami with a Michelin star. And for one of the best Cuban coffees in Miami, check out Chug's Diner.
Some of the best hotels in Coconut Grove are also homes of some great spots for drinking and dining—try The Commodore cocktail lounge at The Ritz-Carlton Coconut Grove, the Mayfair Grill at the Mayfair House Hotel & Garden, and Bellini on the rooftop of Mr. C – Coconut Grove.
Laid back atmosphere
Coconut Grove gives you a nice break from Miami's nightlife and South Beach glitz and glam. Despite being one of the most expensive zip codes in Miami, you wouldn't be able to tell by the way Grovites (as the locals are called) carry themselves. Coconut Grove has a much more laid back atmosphere and even in the most expensive restaurants and cocktail bars, you will find a much more friendly and relaxed vibe.
Green and nature
When you go through Coconut Grove, you won't feel like you're in Miami. The streets are lined with lush green trees that form a canopy that is not only beautiful, but also makes it for a pleasantly shaded drive, walk, or bike ride. Coconut Grove even has it's own tropical botanical garden, The Kampong. It was the home of botanical explorer David Fairchild — most people are familiar with nearby Fairchild Gardens in Coral Gables. You'll also spot peacocks roaming the streets and parks and often see manatees hanging out by the marina.
Lots of things to do
But let's not forget about the attractions in Coconut Grove itself. CocoWalk is a must-visit destination for shopping, dining, and entertainment. If you're interested in Miami's history, the Barnacle Historic Park sits just off Main Highway and you won't want to miss the Vizcaya Museum and Gardens.
For outdoor and boating enthusiasts, Regatta Park offers beautiful waterfront views and plenty of space for picnics and water activities like kayaking, paddle boarding, and sailing. The Dinner Key Marina is the largest marina in Miami—it offers easy access to Biscayne Bay and there are several fishing and sailing charters located there.
And of course, there's Coconut Grove's art and cultural scene. There are festivals and events year-round but you won't want to miss the Coconut Grove Art Festival, which usually happens in February, and the King Mango Strut parade on the first Sunday of the year.
Not Touristy
Because there are no beaches in the Grove, most tourists that come to Miami for the beach don't venture out of South Beach and Miami Beach. That means you can enjoy a relaxing vacation without the big crowds and experience a different side of Miami lifestyle.
Safety
Coconut Grove is a very safe and welcoming neighborhood. While there are some bordering areas in Miami that you should avoid, you can walk around and explore all that the Grove has to offer without any safety concerns.
Where to Stay in Coconut Grove
Here are some awesome hotels for you to stay in Coconut Grove during you next visit to Miami:
Looking for a place to stay? See my list of the best hotels in Coconut Grove.
Summary
Coconut Grove is Miami hidden gem offering a perfect blend of convenience and charm. Its central location provides easy access to the airport, cruise port, and the rest of the city. The Grove is highly walkable, boasts diverse dining options, and exudes a laid-back atmosphere distinct from the typical Miami glitz. It offers numerous attractions, from CocoWalk to historic sites and outdoor activities. Safety is another aspect that makes Coconut Grove the best area to stay in Miami.
Want more Miami? Read my Miami safety guide or find out what you need to pack for your next Miami vacation.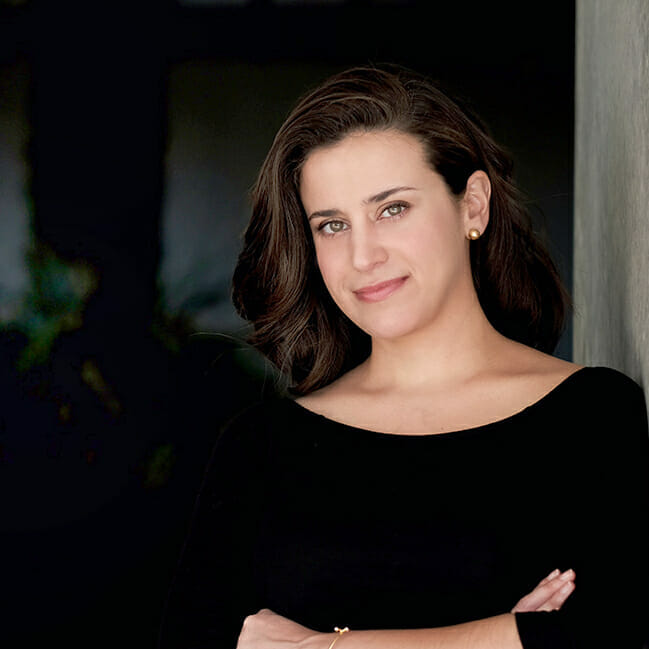 About Denise Cruz
Denise is a marketing executive who escaped corporate to travel the world… twice. A Brazilian native living in the U.S., she's lived in 4 countries and visited 35+ others. After side-hustling her way to financial independence, she curates solo destination guides, slow travel tips, and travel blogging advice on Wander Her Way. When she's not on the road, you can find her in Miami with her dog Finnegan.