Miami Packing List: Beach and Essentials For Every Season
If you buy something through the links on this page, you're helping me pay for my next adventure—thank you for clicking! Learn more.
Miami Packing List: Travel and Beach Essentials.
Are you having a hard time deciding what to pack for Miami? You're not alone! That's why I created this essential Miami packing list to help you bring everything you need depending on the season.
Miami is one of the most exciting cities in the United States, with a fantastic climate, diverse cultures, and vibrant neighborhoods. Between the beach, outdoor activities, restaurants, museums, and nightlife, you'll never run out of things to do.
However, all these options can make packing for Miami a real challenge. If you don't pack strategically, you'll end up with a gigantic suitcase and still be missing something important!
So I created this handy guide to help you pack everything you need for a Miami weekend getaway in your carry-on luggage.
Here's what this article will cover:
Packing for the seasons in Miami
Miami packing essentials
What not to bring
Miami Packing Tips for Each Season
Miami is famous for sunny and warm days year-round. The Summer gets very humid, which can be unpleasant. But if you are heading to sunny South Florida in the winter months, it can get a little chilly at night.
What should you pack for your Miami trip? Here are some things to consider depending on the time of the year.
Winter in Miami (December – February)
Miami is the place to be in the wintertime! While half of the country is covered in snow, the weather in South Florida is just perfect. From December through February, temperatures range from the low 70s to the low 80s. In the evenings, it can drop to the 60s and 50s. So pack a pair of jeans, a light jacket, and light clothes that you can layer to adjust to the change in temperature during the day. Winter is the least rainy season in Miami, but be prepared for possible showers.
Related: Magical Things to Do in Miami at Christmas
Spring in Miami (March-May)
Spring is the most pleasant time of the year to visit Miami. The weather is mild during the day, and temperatures drop slightly in the evenings, but you will need only a pair of pants and a very light jacket if you tend to get cold. Unfortunately, spring is also the busiest, most expensive time to visit the city—and unless you are specifically coming for Spring Break, you may want to double-check your dates to avoid the hordes of college students that take over Miami Beach.
Summer in Miami (June – August)
Miami summer weather can be cruel. While the temperatures generally stay in the 80s, the humidity makes it almost impossible to enjoy time outside. Did I mention the mosquitoes?
Also, June kicks off the hurricane season, and you can expect rain nearly every day. Fortunately, summer showers come and go fast, so you can get back to enjoying the sunshine.
A summer trip to Miami means you should pack very light clothing: tank tops, shorts, summer dresses, and beach coverups are your best friends this time of the year.
If you're planning to enjoy Miami's nightlife in the Summer, keep in mind that your makeup will melt, your hair will frizz up, and your feet will swell. Trust me on this—those gorgeous 10-inch heel strappy sandals will feel like torture. Bring a cute pair of wedges instead (you can thank me later).
Fall in Miami (September – November)
If you plan to visit Miami in the Fall, all my summer tips above apply. Also, hurricane season runs through November 30th so expect regular rain and high humidity in the Fall.
However, visiting Miami at the height of hurricane season does have its benefits:
overall, prices are low
beaches have fewer tourists
the Fall heat is more forgiving than the Summer
Miami Packing Essentials for All Seasons
Here are some essentials to pack for your trip to Miami, regardless of the time of the year.
Bikini
Regardless of the season, you must pack a bikini for your Miami trip. A well-fitted bikini is your best friend on beach day. I am particularly fond of scrunchy butt bikini bottoms like this one and strapless bikini tops, which help minimize my tan lines.
Stylish One-Piece Swimsuit
A stylish one-piece swimsuit like this one is perfect for hanging out at the poolside bar or going on a boat ride. Pair it with a nice hat and sunglasses for the ultimate Miami look.
Swimsuit Coverup
A swimsuit coverup like this one will get you from the beach or pool to a casual brunch or lunch in no time.
Flip-Flops
One of the most practical items you can bring to Miami is a pair of comfortable flip-flops. I recommend Havaiana's slim sandals! This well-known Brazilian brand has a wide variety of patterns and styles that look great with any casual outfit and are perfect for the beach.
Sand-Free Beach Towel
Even if you're staying at a beachfront hotel that provides towels, a sand-free beach towel is a must for Miami. Tesalate has beautiful designs, will take little space in your suitcase, and get rid of all the beach sand with just a little shake. I love my Tesalate Mojito Time beach towel—it goes everywhere with me.
Crossbody Handbag
A crossbody handbag is great for carrying your essentials, and it serves as a super cute accessory. A round rattan crossbody like this one is a very versatile accessory. You can wear it during the day with shorts and a tank or a dress for a casual evening out.
Read Also: 10 Best Camera Bags for Women Who Travel
Comfortable Shoes
Forget ballet flats and heels to walk around—the Miami heat will make your feet swell and sweat, which can cause blisters and ruin your fun. My favorite travel shoes are Tom's, Sperry sneakers, and On Shoes.
Tom's are comfy and don't take up space in your suitcase.
Sperry sneakers are super cute and go with various outfits for a casual day out.
Finally, On Shoes are perfect if you like to stay active during your trip—they're lightweight and great for the gym or outdoor activities, like exploring the Everglades.
And this brings me to the next item on the list…
No-Show Socks
There's nothing worse than walking around in sweaty shoes. It's not just uncomfortable, but it can cause blisters and ruin your trip. No-show socks won't cramp your Miami style and will keep your feet dry and comfortable. I love these no-show socks because they're lightweight, have wicking properties, and work well with Tom's and pretty much any "fashion" sneaker.
Portable Cellphone Charger
You'll likely be driving in Miami, which means you can charge your phone in the car. But it's always a good idea to bring a portable cellphone charger when you're traveling. The last thing you'll want is your phone to die when you're trying to find your way around the city, find things to do, or take photos in the most Instagrammable places in Miami. I like this one that is very powerful yet small.
Sunglasses
It's not called sunny South Florida for nothing! The midday sun can be blindingly bright, so don't forget to bring a least two pairs of sunglasses for your trip: one for the beach and water activities, and one for being out and about in the city. And you can't really go wrong with a Ray-Ban Classic Wayfarer, can you?
Tinted Sunscreen
I am all about packing light and being practical when I travel. A tinted sunscreen protects your skin from harmful sun and even out your complexion but will feel light and natural on your face. I recommend this one from La Roche-Posay.
Hair Conditioner and UV Protection
Saltwater and humidity are a deadly combination for my hair, so I always come prepared on beach trips. I've tested a LOT of hair products over the years and highly recommend you try Klorane Protective Oil with Ylang-Ylang Wax before heading to the beach or pool.
Then, based on your hair type, use a good conditioner or leave-in daily. I like the OLAPLEX Hair Perfector No. 3, which works wonders on my thick strands.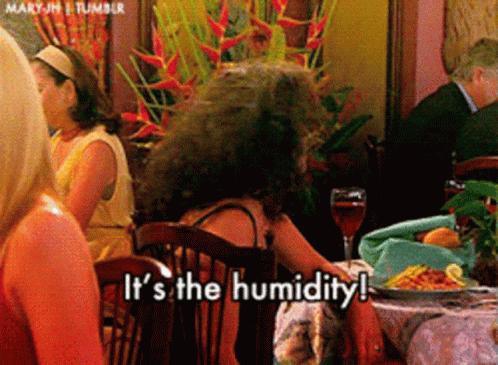 Deodorant Wipes
If you are out and about in Miami all day, drop a couple of these individually wrapped deodorant wipes in your bag. They're antiperspirant wipes that leave no residue and dry almost instantly, which is perfect for wiping off excess sweat or for a quick refresh during the day. I also like to have them handy on a long plane ride.
Bug Spray
Mosquito season in Miami is no fun and can ruin that outdoor dinner or happy hour cocktail. So bring a travel-sized, DEET-free mosquito repellent and keep it handy—you'll never know when you'll need it.
Tote Bag
Totes are great to carry all your stuff on the plane, but they can also double as a stylish beach bag and handbag during your trip. Longchamps are the perfect travel totes—while they don't come cheap, they last a long time and don't go out of style.
Miami Packing List Essentials for the Summer and Spring
Now that I've covered all the essentials for any season, here are some items you must pack for Miami in the Summer and Spring.
Flat Sandals
In addition to your Havaiana's for the beach, bring a cute pair of flat sandals to wear out during the day. Make sure they're comfortable to walk around and match any outfit you wear.
Wedges
As I mentioned, between the heat, humidity, and swelling, high heels feel very uncomfortable in the warmer months. Casual wedges like this one or a more dressy pair like this one are a great alternative to give you that height boost and complement your Miami style.
Cardigan, Shawl, or Kimono
You will be surprised by how cold it can get inside some restaurants, museums, and other indoor venues in Miami. If you're not used to extreme air conditioning, pack a light cardigan, shawl wrap, or kimono and bring it along to keep you comfortable indoors.
Sunscreen Lip Balm
The sun can be brutal on your skin but don't forget to protect your lips. Pack some sunscreen lip balm to avoid a very unpleasant burn (I speak from personal experience!). You can go with a plain SPF 30+ lip balm or choose a tinted sunscreen lip balm like these to add some fun.
Insulated Water Bottle
Tap water in Miami is okay to drink and free in restaurants, bars, coffee shops, etc. But if you're planning to spend time on the beach, go paddleboarding, or take an airboat ride in the Everglades, be sure to bring an insulated water bottle. Plastic ones are not good for the environment and will not withstand the Miami heat for long.
I love these 24 oz canteens by Corkcicle for the beach—they are also great to fill up after airport security and bring along in your flight.
Sun Hat
While the sun shines bright in South Florida all year round, the summer feels particularly bright. A stylish sun hat like this Panama hat from Lanzom will complete your outfit look and keep you from squinting too much. Because trust me, your sunglasses may not be enough! You can check out my list of the best sun hats for women for some ideas.
Miami Packing List Essentials for the Autumn and Winter
Just like with the air conditioning during the Summer, you'll need to add some layers to your suitcase if you travel to Miami in the Autumn and Winter. Here are a couple of items I recommend you bring:
Lightweight Jacket and Layers
A lightweight jacket should be enough for even the most chill evenings in Miami. I love Wintertime in Miami because I get to wear my leather jackets. Just make sure to check the weather forecast before your trip in case you need to pack any additional layers like long sleeve t-shirt or a light sweater.
Leggings
Leggings are great to wear on the plane, regardless of the destination and season. But in the cooler Miami weather, leggings are the perfect travel item. You can wear casual leggings with pockets during the day and bring a pair of faux leather leggings to go out at night.
What Not to Pack For Your Miami Vacation
Umbrella
I've lived in Miami for over a decade and don't even own an umbrella. When it rains in Miami, it really rains. No matter what, you will get wet from the waist down if you're using an umbrella, so don't waste space in your luggage. Fortunately, typical Miami showers don't last long— just find a place to have a Cuban cafecito and wait it out. On particularly rainy days, you can enjoy many indoor activities in Miami.
Sunscreen
Don't get me wrong, sun protection is vital. But you should leave the full-size sunscreen bottles at home if you're flying to Miami—it's not worth the space in your suitcase. Instead, find a pharmacy near your hotel and load up on your favorite SPF lotion or spray brand. Just avoid buying it at the airport, hotel, or shops near the beach which tend to be more expensive.
Final Thoughts
So that's my essential Miami packing list for every season!
Enjoy your trip to Miami—Winter is probably the best time to visit, but you are guaranteed to have a wonderful time anytime you come to Miami!
👉 Where to next? Check out my guide of the best hotels in Miami that allow you to check-in if you're 18 and 100+ quotes about Miami.
Save it to Pinterest: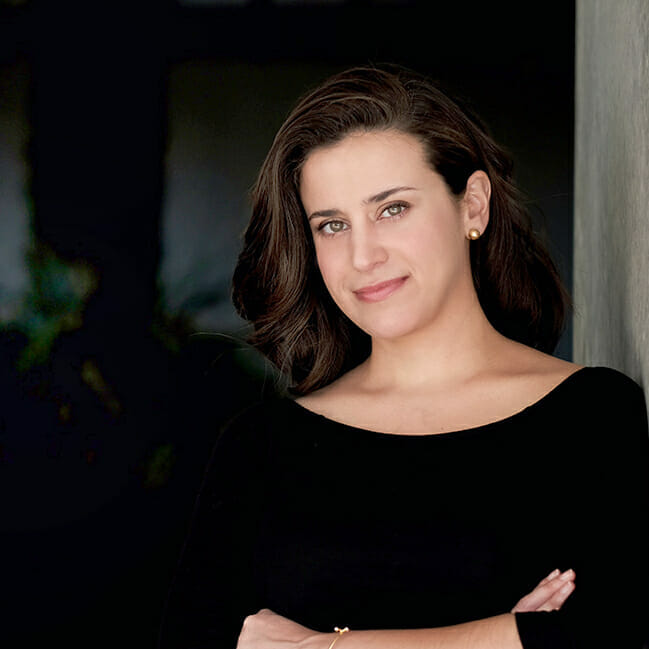 About Denise Cruz
Denise is a marketing executive who escaped corporate to travel the world… twice. A Brazilian native living in the U.S., she's lived in 4 countries and visited 35+ others. After side-hustling her way to financial independence, she curates solo destination guides, slow travel tips, and travel blogging advice on Wander Her Way. When she's not on the road, you can find her in Miami with her dog Finnegan.