Is Miami Safe? A Local's Guide for Travelers
If you buy something through the links on this page, you're helping me pay for my next adventure—thank you for clicking! Learn more.
Miami Safety Guide for Visitors.
Ah, Miami. A city of sunshine, beaches, and Latin flair. And, if you believe everything you see on TV, ruthless drug lords, corrupt cops, and all-around danger. So is Miami safe? Movies like Scarface, Moonlight, and Bad Boys have made Miami out to be a place where you're more likely to get snagged by a drug cartel or eaten by a shark than catch a tan!
But it's not like you'll need a police escort to get a Cuban cafecito in Miami. Sure, Miami has some rough spots, but what major city doesn't?
Generally speaking, Miami is a very safe place for visitors and residents. So as woman and long-time resident of Miami, I created this guide to show you how to stay safe while traveling to Miami alone.
So, grab your sunscreen and your shades, and let's get started!
Population: 2.68 million Miami-Dade County (US Census)
Tourists: 25 million tourists each year
Is Miami Safe for Tourists?
Miami is generally a very safe city for residents and visitors alike.
As a large city and a hugely popular tourist destination, it should not surprise you that Miami has a fair share of safety concerns. But is it the crime-ridden danger zone that movies and statistics make it out to be? Certainly not.
Compared to the national average, Miami has one of the highest crime rates in the country. Looking at Miami's homicide rates and violent crime rates, I can see why some people might be discouraged from visiting but don't be alarmed. Of course, serious crimes exist in certain areas, but it's really no different than in New York or any major metropolitan city.
Like any big city, Miami has some bad neighborhoods and crime hotspots, but it also has some of the country's safest neighborhoods. The key is to be aware of your surroundings, take basic safety precautions, and use common sense because petty crimes do occur.
Depending on where you go and how you behave, your biggest safety concern should be the assault on your wallet when buying drinks on South Beach!
Is Miami Safe for Solo Female Travelers?
Miami can be a great place for women traveling alone. Just be smart, stay vigilant, and make responsible decisions—remember the general safety precautions to take as a woman anywhere in the world also apply here, and you'll be fine.
Also, keep in mind that a lot of people come to Miami to party. And P-A-R-T-Y they do! Most people who live in Miami don't go clubbing every day (or very often, for that matter).
But if that's why you're coming to Miami, you should exercise extra caution and not get carried away by the nightlife and lifestyle.
Dangerous Areas in Miami: Neighborhoods to Avoid
Here's a list of the most dangerous neighborhoods in Miami and some areas to avoid:
Overtown
The historic neighborhood that was once a vibrant black community has been going through a transformation in recent years. Restaurants like the Red Rooster by celebrity chef Marcus Samuelsson are worth visiting just don't wander too far. Overtown has improved, but it's not a place to hang out, especially at night.
Little Havana
Stay within the area on Calle Ocho, where the restaurants, bars, and salsa places are in Little Havana. Or you might end up in some dangerous places.
Little Haiti
While culturally rich and known to attract tourists, this area has one of Miami's highest high crime rates. If you choose to visit, take a tour of Little Haiti instead of venturing there alone.
Liberty City
Also known as Model City, it's the neighborhood with the highest rate of poverty and violent crimes. It's definitely not one of Miami's safest areas. Stay away.
Brownsville
One of Miami's poorest and most blighted neighborhoods with lots of homelessness, drugs, and crime. There's a lot of history in the neighborhood but it's best to avoid the area.
Allapattah
If you like contemporary art, the Rubell Museum is worth a visit during the day, but best to steer clear of the neighborhood otherwise.
Hialeah
Crime in Hialeah tends to be property-related, but there's no reason to venture there alone as a tourist.
Southwest Coconut Grove
Coconut Grove is one of the most affluent neighborhoods in Miami and is generally very safe. But don't go west of McDonald Street on Grand Avenue. If you're taking the Metrorail, get off Coconut Grove Station and go down SW 27th Avenue, which is safe. Do not get off Douglas Station and try to make your way to the Grove.
Safest Neighborhoods in Miami
There are a ton of really cool and safe neighborhoods to stay in Miami, Miami Beach, and the general Miami Metro Area. Each area has a different personality, so be sure to pick one that suits you and your travel style.
Here are some of the safest places to stay in Miami that I recommend:
South Beach
Overall, South Beach is safe. It's the place to be if you want to dance all night and lay on the beach all day. Just be a bit alert in the stretch between 8th and 11th streets, from Washington Ave to Ocean Drive, which is the rowdiest part of South Beach.
✅ Safe place to stay in South Beach: Kimpton Angler's Hotel South Beach, which is also one of the few hotels on South Beach that allows you to check in at 18.
Brickell
Miami's financial and tech hub has a more urban vibe, but it's centrally located, highly walkable, and very safe. Brickell's rooftop bars and restaurants attract a chic cocktail and dinner crowd. And if you want to keep the evening going, there's no need to go to South Beach—you can walk to TuCandela Bar or take a short Uber ride to E11even or Club Space in Downtown Miami.
✅ Safe place to stay in Brickell: EAST Miami
Coral Gables
One of the safest neighborhoods in Miami, the Gables is known as "The City Beautiful," with tree-lined streets, Mediterranean Revival architecture, and some of the wealthiest zip codes in the United States. It's also the home of the University of Miami.
✅ Safe place to stay in Coral Gables: Loews Coral Gables Hotel
Wynwood
Wynwood is Miami's artsy neighborhood. It's a great place to have brunch during the day and go out at night. In addition to the famous Wynwood walls, there are a lot of bars, restaurants, breweries, and art galleries in the area. Wynwood is a textbook case of gentrification and the neighborhood is smacked in the middle of Overtown, Allapatta, and Brownsville. Remain in the well-lit, busy streets and you'll be fine.
✅ Safe place to stay in Wynwood: Wynwood Chalet Boutique ApartHotel
Coconut Grove
The Grove is very laid back despite its upscale profile and sailing clubs. Apart from a small pocket on the Southwest, it's very safe. I might be biased since I live here, but I can give you a ton of reasons to stay in Coconut Grove (and some great Coconut Grove hotel recommendations) besides it being one of the safest areas in Miami. There are some bars, but the Grove is more about dining.
✅ Safe place to stay in Coconut Grove: Mr. C Miami.
Other areas in Miami that are safe to stay and visit:
South Miami
Bal Harbor
Sunny Isles
Key Biscayne
Doral
How About Fisher Island? I've seen people online recommending Fisher Island as a safe place to visit, which is total BS. Fisher Island is a residential island accessible only to its wealthy residents and authorized guests by ferry, so you can't simply decide to visit. And while it is probably THE safest area in Miami, it's not a very convenient (or affordable) place to stay.
Miami Safety Tips: Dangers and Scams
Mugging
While it's unlikely this will happen in main tourist areas, don't fight back if confronted. Instead, follow instructions and give up your purse, camera, phone, and whatever they're asking for. It's best to keep valuables and your passport locked in a safe back at your hotel. I also recommend travel insurance for this reason.
Pickpockets and Bag Snatchers
Be mindful of your stuff when you're out and about, especially on the beach and in busy touristy areas. Keep your purse minimal and close to you, preferably a crossbody. If you're wearing a backpack, make sure not to leave it unattended and flip it to the front if you're getting on the Metrorail, Metro Mover, or a bus.
Tip: I'm a big fan of Travelon bags, which have anti-slash straps and body and other anti-theft measures that make it hard for pickpockets to be effective.
Car Break-ins
Don't leave valuables and shopping bags visible if you have a rental car. And if you're coming specifically to shop (like many people from Brazil), keep in mind there might be people watching the parking lot to identify potential marks. They will follow tourists on a shopping spree and rob the vehicle in the parking lot of their next stop. And putting all your shopping in the trunk won't help since they watched you do it.
I know someone who left Sawgrass Mills Mall in Broward County with a trunk full of goodies only to have her car robbed in the parking lot of a restaurant in Aventura, about 25 miles away.
Crowds, Drugs, and Alcohol
Although there's much more to Miami than nightclubs and partying, many people do come to Miami for those reasons alone (the number one reason I don't recommend staying in South Beach during Spring Break). Be mindful of things that can happen when drugs and alcohol are present in crowded places.
If you see people getting rowdy, move away to be safe—you don't want to be near in case a fight breaks out.
Tip vs. Service Charge
Bars and restaurants are the biggest culprits for tourist scams in Miami. Apart from the outrageous prices for subpar drinks, food, and service, be aware that tip is almost always included. That used to be the case only in Miami Beach, but it's becoming more common to see the tip added to tabs in places like Coconut Grove, Downtown, Wynwood, and even Doral.
So check the tab and see if there's a "service fee" or similar already included, and feel free to put a big $0 in the blank line next to the "tip" or "gratuity" line.
Bottom Shelf Drinks with Top Shelf Prices
Also, pay attention to what alcohol you're getting. Bars will display the good stuff on the shelves but put shitty alcohol on your cup.
Order a specific brand and ensure the bartender is pouring from the right bottle. And if you're okay with cheap, bottom-shelf drinks (and a nasty hangover to follow), just be sure you're not paying for a premium brand—if the menu says your cocktail comes with Grey Goose, don't pay for Smirnoff.
Menu Items Without Prices
When the friendly waiter mentions the specials, or you see "market rate" next to seafood, it's okay to ask the price before you order.
Before moving to Miami, I ordered six stone crab legs at a place in Miami Beach with friends. The waiter mentioned they were in season, and we thought, why not? When the bill came, we discovered that each leg cost $19—the damn crab legs were more expensive than our entrees!
Vacation Rental Scams
This may seem silly advice, but if you're renting a condo or home in Miami, make sure the property exists, and it really is up for rent. One way to do that is to ask for a live video walkthrough of the property. Don't just trust a listing on Airbnb.
Hurricanes
Hurricanes are not something to take for granted though they are also not a reason to ruin your Miami vacation. If a hurricane is heading toward Miami, you may need to cancel the trip or evacuate. If your hotel is not in an evacuation zone, you may be able to shelter in place.
In either case, follow instructions from authorities and don't do something stupid like trying to surf the abnormally big waves or driving in flooded areas. Whatever happens, I can't stress this enough: buy travel insurance.
Miami Drivers
While it is technically possible to get around Miami without a car, driving is necessary. Don't let white sandy beaches and blue ocean blind you: traffic in Miami is awful, and stressed-out Miami drivers can be real a-holes.
If you're planning to drive in Miami, ignore the guy impatiently honking in from the car behind and keep following traffic laws. Also, take extra precautions if you plan to ride a bike or jog on the road.
I ride my bike on Key Biscayne because it's heavily policed and has a clearly marked bike lane but I often hear about accidents. Usually involving early morning riders and a drunk driver coming home from a nightclub. Be careful on the road!
Miami Safety Tips for Getting Around
To explore Miami beyond South Beach, you'll need to get around. Here are some transportation options for you to get around Miami:
Ride Share Services (Uber, Lyft, Alto)
Bus
Metrorail
Metro Mover
Trolley
Bike Rentals
Electric Scooter Rentals
Exotic Car Rentals
Limo Rentals
🚘 Use Discover Cars to search for the best rental car deals from companies you trust.
When using public transit, ride share services, or rentals be sure to keep these tips in mind:
Make sure the company is legit. For example, check reviews online, don't hop on a cab that does not have a license, and check your Uber driver name and license place before hopping in.
Stay alert. Don't be distracted looking at your phone. Keep an eye on what's going on around you in public transit and follow along the GPS route of your ride share.
Avoid walking alone at night. Unless you're in a safe and walkable neighborhood like the Grove or Brickell, it's best not to walk alone. Stay on well-lit streets and if possible, walk with a friend or call an Uber.
Watch your stuff. Lots of tourists mean lots of opportunities for pickpockets and purse snatchers so keep your valuables close. If you're taking public transportation or walking in a crowded area, hold your purse or flip your backpack.
Is Miami Safe at Night?
Popular Miami spots are generally safe at night but use common sense. Many neighborhoods where you'll find popular bars, clubs, and hip restaurants in Miami (Wynwood, for example) have been gentrified so stay in the busy, well-lit areas at night. Turn around if you find yourself in a street that looks too quiet.
Always be aware of your surroundings, especially at night—and even more so if you're a woman traveling alone.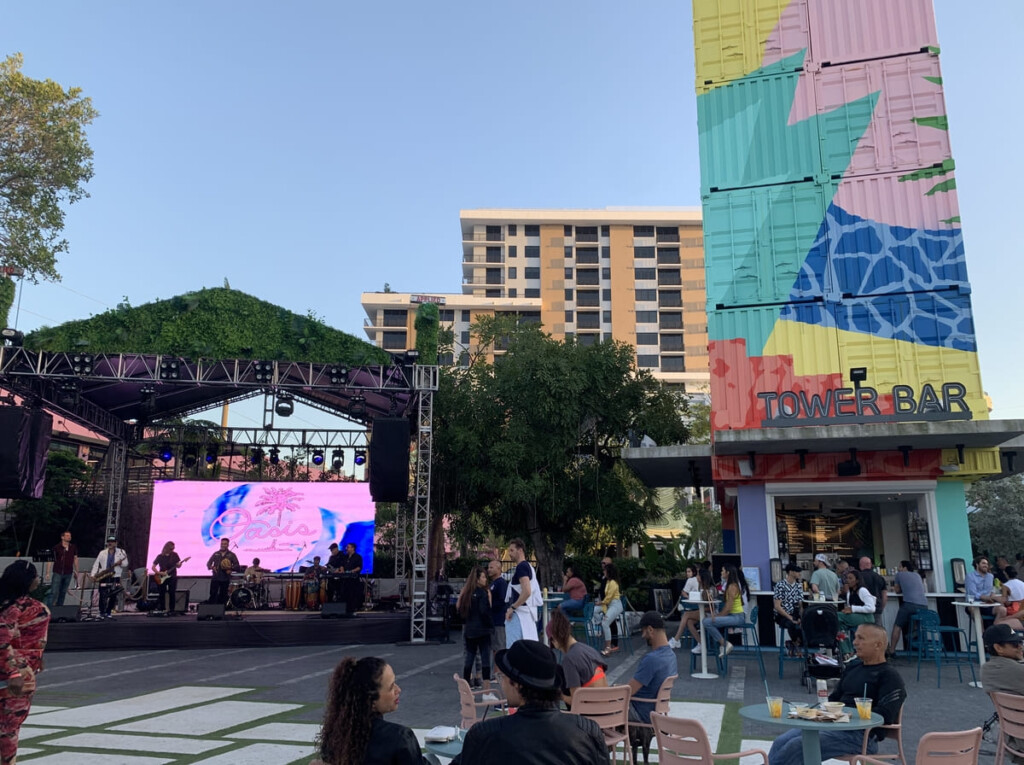 Miami Nightlife: Safety Tips for Women
If you plan to go partying and drinking in Miami, be smart about where and how you get your drinks, and think about how you'll get yourself home.
Here are some important Miami nightlife safety tips for women:
Always carry an ID. The legal drinking age in the US is 21, and (although many don't do it) servers are legally required to card everyone who appears to be under 35.
Order your drinks directly from the bartender (vs. ordering it from a server) and watch the bartender make your drinks.
Never accept a drink from a stranger. Don't be afraid to decline it—this is not the time to be polite.
Make sure you have a good time but can return to your hotel safely at the end of the night. Whether that's an Uber, rental bike, or walking, have a plan to get back home.
It's also helpful to know the name of your hotel and address if you lose your phone or it gets stolen (yes, it can happen).
Recreational marijuana is still illegal in Florida. And even though Miami-Dade County decriminalized possession of less than 20g, you can still be in trouble if they catch you driving under the influence of drugs and alcohol.
Avoid walking alone at night unless in a busy, well-lit area. And even then, stay alert.
Carry pepper spray or a personal alarm in your purse, just in case.
Avoid using public transportation alone late at night.
Please don't overdo it! I've seen women completely intoxicated getting into an Uber or walking down the street alone—that is dumb and irresponsible in Miami (or anywhere in the world). Don't put yourself in a compromised position.
If you prefer not to go out alone, you can team up with another traveler or join a group bar crawl or nightlife tour.
Miami Beach Safety
Besides staying alert on land, you'll also need to exercise caution when you go to the beach. Here are some Miami beach safety tips:
Stay near a lifeguard: Miami Beach has lifeguards, but make sure there is one on duty before you head to the water, and if it makes you feel more comfortable, pick a spot on the sand near the lifeguard tower.
Drink responsibly: Drinking alcohol in public in Miami is not allowed—that includes the beach. However, there are ways around it (like drinking from a Yeti), so as long as you're not intoxicated or causing trouble, Miami Beach police patrol won't bother you.
Respect warning flags: Make sure to swim in designated areas and pay attention to any signs or flags indicating danger.
Miami Beach Warning Flags
Here's what the warning flags on Miami Beach mean:
🟥 🟥 Double red flags mean the beach is closed for swimmers. It's common to see double red flags when a hurricane approaches and the ocean starts to get rough, but there could be other reasons. If you see double red flags, stay off the water.
🟥 A single red flag means "high hazard" and usually indicates high surf (dangerous waves) and/or strong currents. Be careful and only go in the water if you're a strong swimmer.
🟨 A yellow flag means "medium hazard" and indicates moderate surf and/or other hazards. It likely means there are rip currents, so be cautious and know what to do if caught in one.
🟩 A green flag means "low hazard," so conditions are calm, and you're good to go!
🟪 A purple flag means there's "dangerous marine life" in the water. But before you yell "shark!", in most cases, it means there is a lot of jellyfish floating around.
Are there sharks in Miami?
Yes, there are sharks in Miami. It's the ocean, isn't it? But since 1882, there have been only 19 shark attacks in Miami according to the International Shark Attack File. So, I'd say the odds are in your favor.
Miami Sun Safety
Wear sunscreen. It will reduce your chances of getting skin cancer and protect you from getting a painful (and likely embarrassing) sunburn. And let's be honest: you don't want to look like a lobster in your holiday pictures!
Wearing a sun hat also helps protect you from the sun. But if you do happen to get a sunburn, drink plenty of water and apply Aloe Vera gel to soothe your skin.
Oh, and one more thing: avoid drinking too much alcohol while you're out in the sun—it can dehydrate you and make those sunburns feel even worse!
So, Is Miami Safe?
After all this talk about sharks, dark streets, and overpriced cocktails probably got you thinking it's best to stay home and watch Netflix instead of coming to Miami! But don't worry: Miami is a fantastic city and you should not be afraid to visit.
I've lived here for a long time and have never had a safety incident. The closest I've gotten to being a victim of a crime was watching a taxi driver run away with my iPhone once he realized it was on his back seat (and that was pre-Uber because who takes cabs in Miami nowadays?).
All you need is common sense to have a great time in Miami!
Want some more Miami inspiration? Check out these 100+ Miami quotes and Instagram captions to inspire you on your trip.
Save it to Pinterest: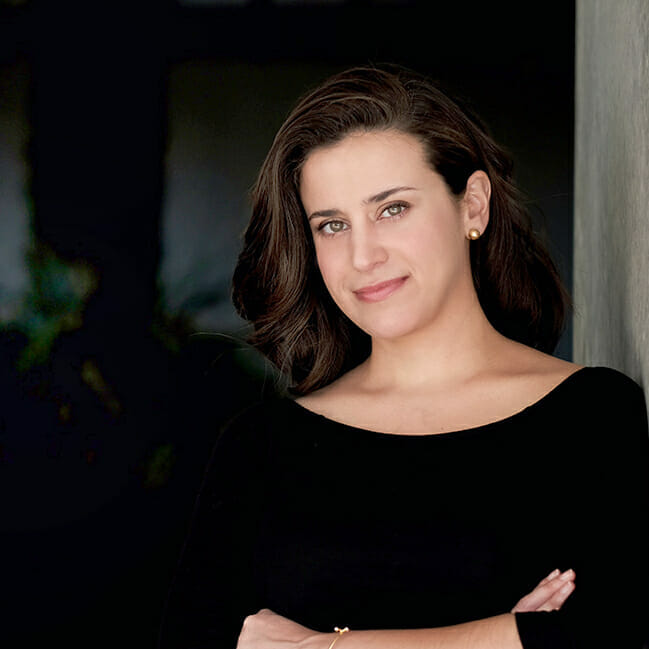 About Denise Cruz
Denise is a marketing executive who escaped corporate to travel the world… twice. A Brazilian native living in the U.S., she's lived in 4 countries and visited 35+ others. After side-hustling her way to financial independence, she curates solo destination guides, slow travel tips, and travel blogging advice on Wander Her Way. When she's not on the road, you can find her in Miami with her dog Finnegan.