The Best Things to Do with Kids in NYC
Looking for the best things to do with kids in NYC? Here are 15 of the best family-friendly activities in New York that kids are sure to love!
As a New York City local, these were some of my favorite activities as a kid and they are guaranteed to provide tons of happy memories on your trip.
1. See the dinosaurs.
Kids will love the dinosaur fossil exhibits at the American Museum of Natural History. This is a great activity to do in the morning. Then you can head to Central Park in the afternoon once you're done because it's right across the street!
The American Museum of Natural History has pay-what-you-wish admission, so wait until you get there to buy your tickets and you can pay as little as $1 for entry.
2. Visit the Central Park Zoo.
Spending an afternoon at the Central Park Zoo is an activity kids will love. There's even a special Children's Zoo with a small petting and feeding area where kids can interact with the animals.
3. Go ice-skating at Central Park.
If you're visiting New York in the winter months, ice-skating in Central Park at the Wollman Rink is a must-do and a fun activity for the whole family. Skating here is cheaper than going to Rockefeller Center, and the rink is much larger too.
4. Stop by The Plaza Hotel.
Read the Eloise books before your trip, then go to the Plaza Hotel in New York to see exactly where Eloise lived. There's an entire Eloise gift shop at the hotel that little girls will love!
You can also have afternoon tea at The Palm Court. While on the pricy side, this is a really fun and memorable experience. The regular tea is $75 per person, and there's a kid-friendly Eloise tea for $60 per person as well.
5. Visit the Children's Museum of Manhattan.
This museum is five floors of fun designed just for kids! With interactive exhibits about art, dance, science, and culture, this is a fun and educational museum that kids will love.
6. Go to the Statue of Liberty.
No trip to New York is complete without a visit to the iconic Statue of Liberty and Ellis Island!
7. Get ice cream at Serendipity 3.
This iconic café serves some of the best ice cream sundaes in New York City. Sure to be a hit with both kids and adults, this is a great place to stop for lunch and cool off on a hot summer day.
8. See a family friendly Broadway show.
There are so many amazing Broadway shows that are fun for the whole family. Any of the Disney shows (The Lion King, Frozen, Aladdin, etc.) are always popular with kids, along with shows like School of Rock or Harry Potter and the Cursed Child.
9. Walk the Brooklyn Bridge.
Start on the Brooklyn side and walk back to Manhattan for the best views!
The walk is 1.3 miles long and can take 30 minutes to an hour depending on your pace. This is an activity best suited for mild days and not extremely hot days in the middle of the summer!
10. Check out the New York City Fire Museum.
For little ones who love fire trucks, this museum in SoHo is a must-visit!
11. Ride the tram to Roosevelt Island.
The Roosevelt Island Tramway carries passengers from Manhattan to tiny Roosevelt Island in the middle of the East River. The tram provides awesome views of Manhattan.
You can catch the tram from the station at 59th Street and Second Avenue. Riding the tram is the same price of a one-way subway fare, $2.75. You will have to pay again to ride it back.
12. Go to the American Girl Place Store.
Fans of the American Girl dolls and books will absolutely LOVE this destination in Times Square. There's a giant store, a hair salon for dolls, and even a restaurant where you can have lunch with your doll if you bring it along. (Or you can adopt a doll for the meal!)
13. Visit the Top of the Rock.
The observatory at the top of 30 Rockefeller Plaza offers the best views in New York City—including a stunning view of the Empire State Building. Kids will love the light-up rooms leading to the observation deck. Go at sunset for the best views!
14. Eat at Ellen's Stardust Diner.
This crazy over-the-top diner in Times Square is the perfect place to go before or after a Broadway show. Kids will be highly entertained by the waitstaff, who jump up onto the tables and sing show tunes. Even the pickiest of eaters will be satisfied by the variety of kids-friendly dishes here.
15. Go to Dylan's Candy Bar.
Who doesn't love candy?! Kids (and adults) are sure to be delighted by this famous candy store where you can buy candy by the pound. Dylan's Candy bar is the perfect place to stop for a treat after a long day of sightseeing.
These are some of the best things to do with kids in NYC! If you'll be visiting around Christmastime, be sure to read 15 Magical Things to Do in New York at Christmas too!
And don't forget to check out my list of 10 Common New York Tourist Mistakes to Avoid to help you navigate the city like a local.
Save it to Pinterest: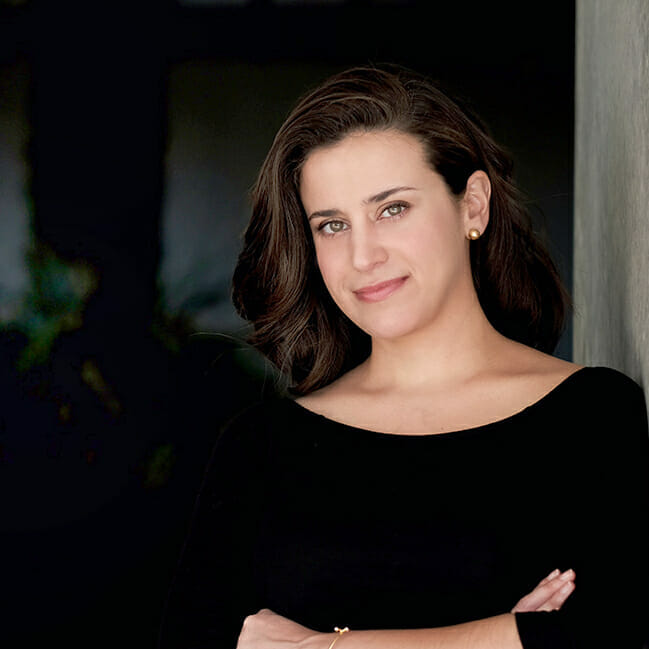 About Denise Cruz
Denise is a marketing executive who escaped corporate to travel the world… twice. A Brazilian native living in the U.S., she's lived in 4 countries and visited 35+ others. After side-hustling her way to financial independence, she curates solo destination guides, slow travel tips, and travel blogging advice on Wander Her Way. When she's not on the road, you can find her in Miami with her dog Finnegan.