Italy is renowned for its big cities like Rome, Venice, and Florence, but there are many hidden gems to be discovered once you get off the main tourist trail a little. This post is all about the most beautiful towns in Italy.
Here are 21 of the most beautiful towns and villages in Italy!
The Most Beautiful Towns in Italy
1 Polignano a Mare
Region: Puglia
Population: 18,014
Polignano a Mare is a beautiful whitewashed town on the Adriatic Sea. Enjoy the crystal-clear waters and the pebble beach, or spend the afternoon strolling through this small town's winding streets.
2. Locorotondo
Region: Puglia
Population: 14,156
Another charming small town in Puglia, Locorotondo (meaning "round place") derives its name from its circular structure. Located further inland, this town is nestled in the scenic Valle d'Itria region known for its sparkling white wine.
3. San Gimignano
Region: Tuscany
Population: 7,780
San Gimignano is a walled medieval town located in the hills of Siena, Tuscany. While there are many charming towns in the region, San Gimignano is one of the most beautiful and well-preserved.
Dating back to the 13th century, the little town is known for its fourteen impressive medieval towers that are still standing today.
4. Castelluccio
Region: Umbria
Population: 150
The small hilltop village of Castelluccio was devastated by earthquakes a few years ago, but it is slowly rebuilding.
Castelluccio is surrounded by rolling plains, which turn into a rainbow of vibrant colors during the summer during la fiorita, or the flower bloom, which is a stunning sight to behold.
5. Vipiteno
Region: Trentino-Alto Adige
Population: 6,967
Vipiteno, nestled in the shadow of the formidable Dolomites, holds the distinction of being Italy's northernmost town. As such, it seems more like a quaint village in neighboring Austria to the north than it does a part of Italy.
In fact, it's more likely to hear German being spoken on the street in Vipiteno than Italian, as German is the majority language of the region!
6. Vernazza
Region: Liguria
Population: 852
Out of the five seaside villages of Cinque Terre, colorful Vernazza is one of the prettiest. It's also the only village of the five with a natural harbor, where you'll see brightly colored fisherman's boats tied up.
7. Pacentro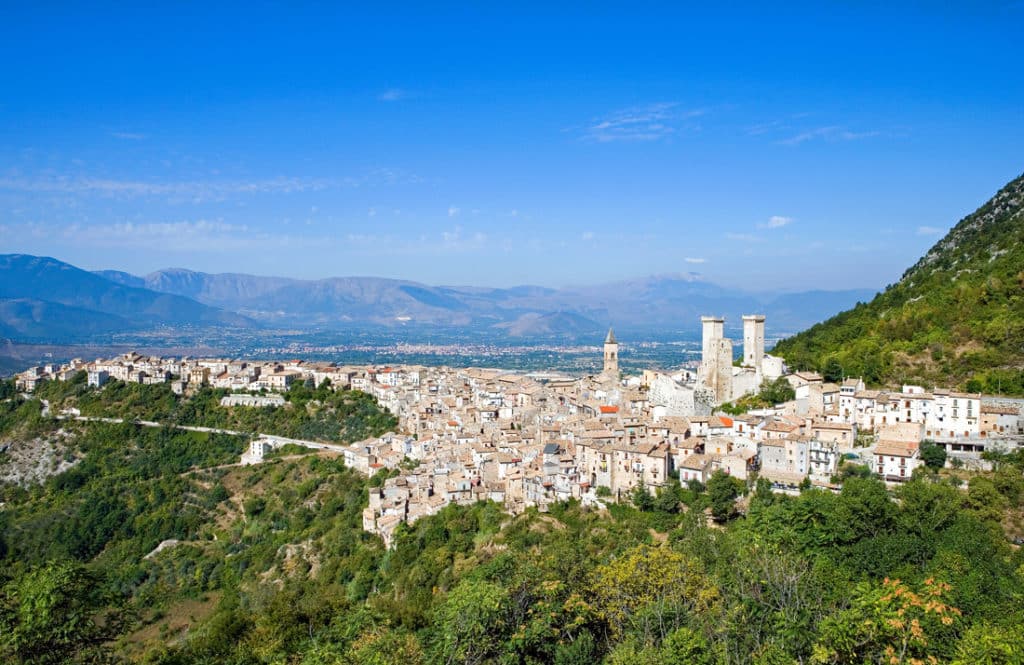 Region: Abruzzo
Population: 1,279
Abruzzo has long been considered one of the most beautiful towns in Italy. This well-preserved medieval town is nestled in the rugged Abruzzo region, known for its national parks and mountains. Within the town, one can easily get lost wandering its narrow stone streets.
8. Civita di Bagnoregio
Region: Lazio
Population: 11
Tiny Civita di Bagnoregio is home to just 11 full-time residents, although it gets a little busier with local workers and tourists in the summer months.
Due to erosion, this stunning hilltop village has been cut off from the main town of Bagnoregio. Civita is only accessible via pedestrian footbridge, and supplies must be ferried into the village via moped.
9. Ostuni
Region: Puglia
Population: 31,148
One of Puglia's prettiest towns is Ostuni, with its whitewashed buildings and winding streets. The crown jewel of the town is the stunning and unique Ostuni Cathedral with its Gothic, Romanesque, and Byzantine elements.
10. St. Magdalena
Region:
Population: 370
St. Magdalena is a tiny hamlet nestled in a valley with a stunning backdrop of the Dolomites. This village, comprised of little more than a few wooden houses and an old church, is perhaps one of the most photographed spots in the region. You can find some of the best scenic hikes in the Dolomites nearby.
11. Borghetto
Region: Veneto
Population: 160
Borghetto just might be one of the quaintest villages in Italy. Not far from Lake Garda and Verona, this small town is home to a cluster of cute houses and an ancient mill. The peaceful Mincio River flows down from Lake Garda and through the town, where the houses are built literally on top of the water.
12. Cefalu
Region: Sicily
Population: 14,310
Cefalu is a pretty coastal town located on the Italian island of Sicily. Known for its beach and waterfront promenade, this Sicilian gem is the perfect place to escape to during the summer.
13. Pitigliano
Region: Tuscany
Population: 3,795
One of the most beautiful towns in Italy is Pitigliano in the heart of the Tuscan countryside. Carved out of volcanic stone, this formidable medieval village enjoys beautiful views of the surrounding valleys below.
Pitigliano is home to a number of fascinating historic sites, including an ancient Etruscan tunnel system that has puzzled archaeologists and historians for decades and a well-preserved Jewish Quarter.
14. Pietrapertosa
Region: Basilicata
Population: 1,018
Another dramatic small town carved out of stone, Pietrapertosa is located further south in the Basilicata region of Italy. One of the most exciting things to do here is soaring through the mountains on the Flight of the Angel, a zipline connecting Pietrapertosa with neighboring village Castelmezzano. The zipline reaches speeds of 75 MPH and is the perfect activity for thrill-seekers.
15. Portofino
Region: Liguria
Population: 416
The Italian Riviera is famous for its spectacular scenery, crystal-blue waters, and colorful towns. Portofino is no exception, and in fact this small town is among the most beautiful in the region. Although tiny, Portofino turns into a bustling resort town every summer drawing glitzy and glamorous crowds.
16. Savoca
Region: Sicily
Population: 1,707
Located on a hill overlooking olive groves and vineyards, Savoca is a pretty medieval village with narrow, winding streets and stunning views. This small village is perhaps best known for being the filming location of some scenes from The Godfather.
17. Saluzzo
Region: Piedmont
Population: 16,968
Saluzzo is a medieval town with red tiled roofs and winding cobblestone streets located not far from Turin. What makes this small town really special are the dramatic views of the Alps off in the distance.
18. Praiano
Region: Campagnia
Population: 2,026
Set on Italy's breathtaking Amalfi Coast, Praiano is a true jewel and one of the prettiest towns in Italy. Although the neighboring town of Positano is on almost every traveler's Amalfi Coast itinerary, Praiano is also worth a visit (and can be calmer and quieter than busy Positano!)
19. Stilo
Region: Calabria
Population: 2,541
The ancient town of Stilo is one of the most quaint in the region. Located not far from Italy's Ionian coast, Stilo is a pretty enclave known for its beautifully-preserved Byzantine churches and architecture.
20. Alberobello
Region: Puglia
Population: 10,735
Alberobello is a small town in Puglia best known for trulli, whitewashed stone houses with conical roofs. These unique homes were originally constructed by agricultural workers in the nineteenth century to serve as temporary shelters and storehouses.
Now, these homes an extremely popular draw for visitors to Alberobello and many have been converted into mini luxury accommodations.
21. Procida
Region: Campania
Population: 10,496
Located on a small island off the coast of Naples, Procida is a colorful and lesser-known Italian gem. A rainbow assortment of buildings line the harbor, and even more colorful fisherman's boats dot the water of this charming small town.
Which of these charming small towns in Italy would you most like to visit?
🍷 Want more Italy? Click here to read my Italy travel guide next.
More Beautiful Towns in Europe
For more beautiful towns in Europe travel inspiration, be sure to read the following posts:
Save it to Pinterest: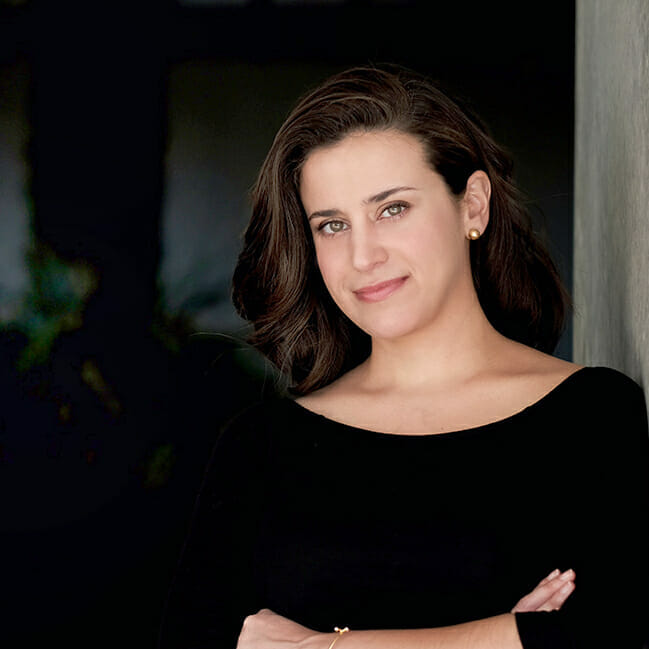 About Denise Cruz
Denise is a marketing executive who escaped corporate to travel the world… twice. A Brazilian native living in the U.S., she's lived in 4 countries and visited 35+ others. After side-hustling her way to financial independence, she curates solo destination guides, slow travel tips, and travel blogging advice on Wander Her Way. When she's not on the road, you can find her in Miami with her dog Finnegan.