The Prettiest French Towns to Visit
France is full of beautiful cities like Paris, Nice, and Marseilles. But often overlooked are the small villages of France, many of which look like they came straight from the pages of a fairytale.
Related: 20 Magical Fairytale Towns in Europe You Need to Visit
15 Most Beautiful Villages in France
Here are the top 15 most beautiful villages in France to add to your travel bucket list:
1. Colmar, France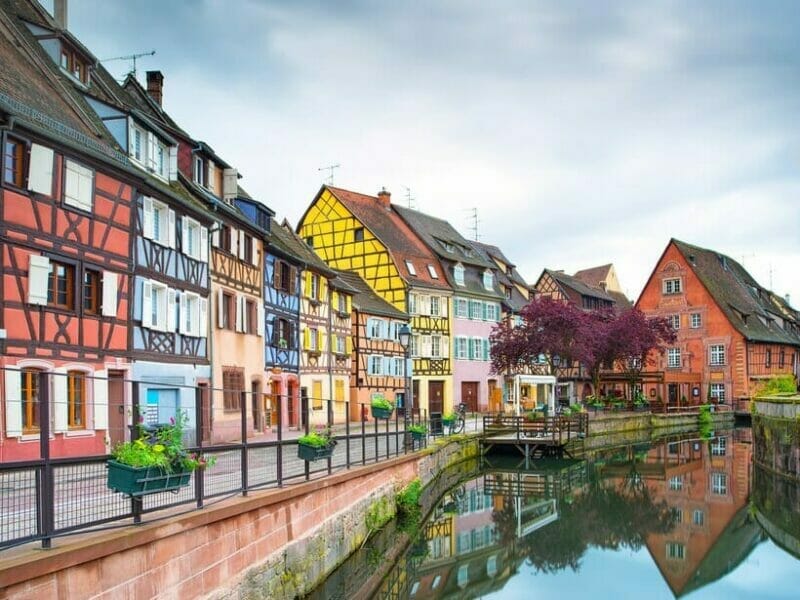 Population: 70,284
Colmar is a colorful town nestled in the Alsace region of France, right on the wine route near the border with Germany. With its brightly colored half-timbered houses and winding canals, Colmar is a strong contender for being one of the most beautiful villages in France.
Colmar is particularly charming during the winter when the town comes alive with Christmas markets and events. If you're in Colmar, also stop by the Unterlinden Museum, which used to be a 13th-century convent.
📌 How to visit: If you're staying in Colmar (which I highly recommend), book this wonderful day tour of the Alsace, which includes another village on this list: Eguisheim. Otherwise, take a walking tour of the Colmar.
2. Chamonix, France

Population: 8.906
Famous for its ski slopes and winter sports, Chamonix is a charming town located in the French Alps near the border with Switzerland, about an hour and a half from Geneva by car or bus. With its snow-topped buildings and dramatic alpine setting, this town is a true winter wonderland.
From Chamonix, you can ride a cable car to the Aiguille du Midi on top of Mont Blanc (the highest mountain in Europe) or take the Montenvers train to Mer de Glace and enjoy incredible views of the glacier and mountains.
🚠 How to visit: If you're in Geneva, you can book a day trip to visit Chamonix and choose between the cable car to Mont Blanc or the train to the Mer de Glace glacier.
3. Bayeux, France

Population: 13,656
Bayeux is a pretty little village situated on the Aure River in Normandy, not too far from the coast. This medieval village is famous for the Gothic-style Bayeux Cathedral and Bayeux Tapestry—an embroidery that depicts the story of the Norman Conquest of England.
While Bayeux has a fascinating medieval history, it also earned a spot in recent history as being the first town liberated by the Allies during World War II. Bayeux is where American soldiers first arrived on June 6, 1944 (D-Day)—you can visit the Normandy Memorial Museum and the beaches of Utah and Omaha, which UNESCO listed as World Heritage Sites, along with other D-Day landing beaches.
🪖 How to visit: Book a tour of the American landing beaches and other D-Day sites from Bayeux or this day tour from Paris to Bayeux (book ahead as it does tend to sell out).
4. Annecy, France

Population: 125,694
While not so much a village as it is a medium-sized city, the old town of Annecy feels like a small village with its colorful homes and beautiful canals. This alpine town in southeastern France near the border with Switzerland looks like a place straight out of a storybook!
Annecy is surrounded by the French Alps and is also home to Lake Annecy, one of the largest and most beautiful lakes in the country. This makes Annecy is a great place for outdoor activities like hiking and paragliding.
You can also visit the Palais de l'Isle museum, which used to be a 12th-century prison, and the stunning Château d'Annecy, a restored castle with spectacular views. And If you visit the town in February, enjoy the Venetian Carnival.
🏔 How to visit: Take this half-day trip to Annecy from Geneva, which includes a walking tour and plenty of time for you to explore the town.
5. Eguisheim, France

Population: 1,734
Eguishem is a village with unique architecture and a fairy-tale-like atmosphere that will make you feel like you stepped right into a Grimm Brothers book!
This beautiful village in France, nestled in the Alsace region, is filled with colorful half-timbered homes and narrow, winding streets.
Eguisheim is known for its wineries and wine cellars, but there's plenty more to see—visit the Three Castles of Eguisheim, St. Leonhard Chapel, and Riquewihr village nearby.
🧚🏼‍♀️ How to visit: Book this day trip from Colmar and visit Eguisehm and Riquewihr.
6. Moustiers Sainte-Marie, France

Population: 693
Situated at the base of rocky cliffs in Provence, the commune of Moustiers-Sainte-Marie is one of the most beautiful villages in southern France.
You can explore winding, narrow streets and visit Notre-Dame-de-Beauvoir, a chapel perched high above this charming medieval village.
Moustiers Sainte-Marie also sits at the entrance to the Gorges du Verdon, a stunning natural park and river canyon prime for hiking and kayaking (the turquoise water is insane!).
Gorges du Verdon has been added to the UNESCO World Heritage Site list due to its natural beauty and geological significance.
🚣‍♂️ How to visit: Book a day tour from Nice to Moustiers Sainte-Marie and Verdon Gorge.
7. Saignon, France

Population: 1,012
This teeny-tiny hillside village in the Luberon Valley in the region of Provence is filled with charm. In Saignon, you'll find ivy-covered houses, narrow winding lanes spilling out into sleepy squares, and a laidback pace of life.
Enjoy a hike on the Ochre Trail to take in the views.
🪻 How to visit: Take a guided tour of Luberon's hilltop villages.
8. Saint-Cirq-Lapopie, France

Population: 208
The medieval town of Saint-Cirq-Lapopie is one of the most beautiful villages in France. Perched on a cliff above the Lot River, this town is home to ancient stone buildings with terra-cotta roofs and a fortified medieval castle.
Visit the Pech Merle cave to see cave drawings and paintings, or go for a hike to admire the views.
🔥 How to visit: Book this Peche Merle cave and Saint Cirq Lapopie day trip from Toulouse.
9. Gordes, France

Population: 1,974
The gorgeous hilltop village of Gordes is one of the gems of southern France, which is also in the Luberon Valley. Gordes is located nearby are the famous lavender fields of the Senanque Abbey, best viewed in full bloom during the month of July.
Visit the Village des Bories, an open-air museum of dry-stone huts from the Neolithic period (prime real estate back in the day!). Then, fast forward to the Middle Ages and Renaissance with a visit to the Château de Gordes castle.
🛖 How to visit: Book a day- or half-day tour from Avignon.
10. Collonges-la-Rouge, France

Population: 491
It's no surprise that the village of Collonges-la-Rouge has the word "rouge" in its name, meaning red. The buildings in this unique village in the Nouvelle-Acquitane region of France, in the heart of the Dordogne valley, get their coloring from the local iron-rich sandstone they were built with.
11. Rochefort-en-Terre, France

Population: 632
Rochefort-en-Terre is a designated Petite Cité de Caractère (small town of character) and one of Les Plus Beaux Villages de France. Located in the mountains above the Arz River in the Brittany region in northwestern France, the tiny village has a quaint, storybook quality to it.
Stroll through this beautiful French village, which is home to half-timbered homes and winding cobblestone lanes. And visit the Naia Museum in the Château de Rochefort-en-Terre.
12. Saint-Paul-de-Vence, France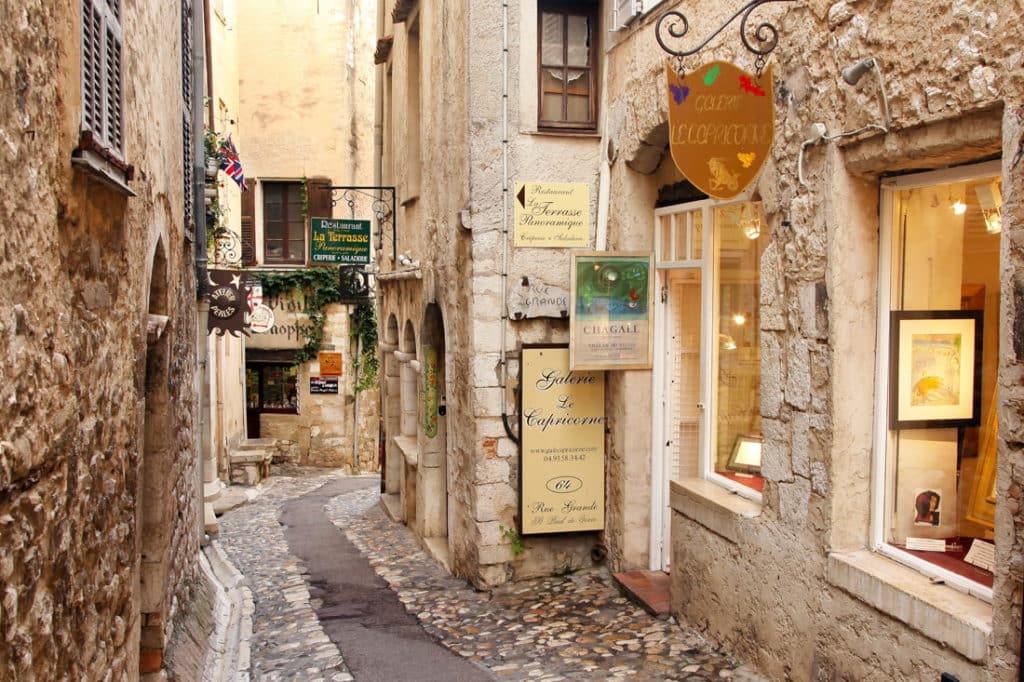 Population: 3,451
Saint-Paul-de-Vence is a pretty town located in the hills above Nice on the French Riviera. Known as an art-lover's paradise, this quaint town is home to many art museums and galleries.
🍷 How to visit: Book a tour of Saint Paul de Vence (wine tasting included) from Nice.
13. Beynac-et-Cazenac, France

Population: 552
On the banks of the Dordogne River, you can find the lovely village of Beynac-et-Cazenac. Its rambling lanes lined with pretty stone houses lead up to an impressive medieval castle, the Château de Beynac, dating back to the 12th century.
The castle is perched on a cliff with a breathtaking view of the Dogdone River and valley. If you enjoy the outdoors, you can go canoeing and kayaking on the Dordogne River.
14. Beuvron-en-Auge, France
Population: 194
Located in northern France not far from the coast of Normandy, Beuvron-en-Auge is a small commune with beautiful half-timbered houses.
15. Dinan, France

Population: 11,003
Dinan is a beautiful town in the Brittany region of far northwestern France. This ancient village is home to narrow cobblestone streets, half-timbered houses, and a unique Celtic heritage.
Wrap-up: The Most Beautiful Villages in France
So there you have it: the prettiest villages in France. From the colorful houses of Colmar to the historic beaches of Bayeux to the adventures in Moustiers Sainte-Marie, you have a wide variety of French countryside villages to explore. Which of these beautiful villages in France is your favorite?
To discover more of the prettiest places in Europe, be sure to read these blogs:
📌 Where to next? Check out these incredible day trips you can take from Paris.
Save it to Pinterest: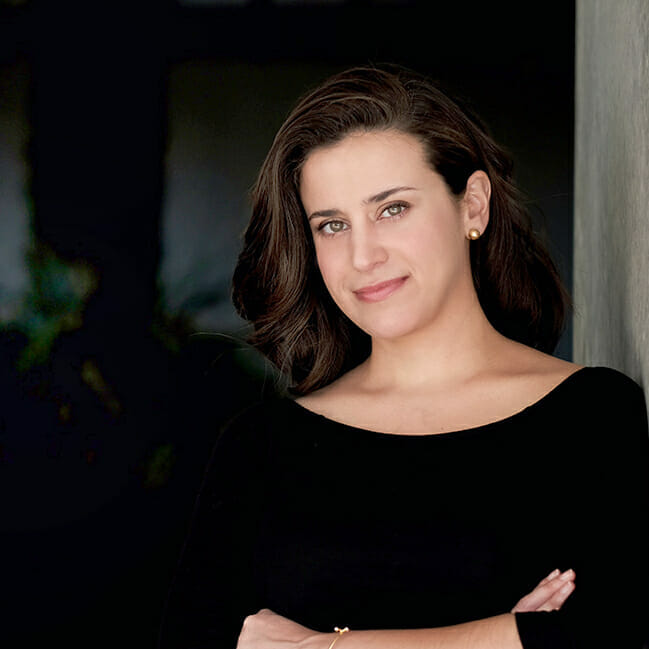 About Denise Cruz
Denise is a marketing executive who escaped corporate to travel the world… twice. A Brazilian native living in the U.S., she's lived in 4 countries and visited 35+ others. After side-hustling her way to financial independence, she curates solo destination guides, slow travel tips, and travel blogging advice on Wander Her Way. When she's not on the road, you can find her in Miami with her dog Finnegan.