11 Magical Things to Do in Miami at Christmas (Tips by a Local)
If you buy something through the links on this page, you're helping me pay for my next adventure—thank you for clicking! Learn more.
Magical Things to Do in Miami at Christmas (According to a Local)
Most people would not think of Miami as a very holiday cheer-y place when it comes to Christmas. There is no snow, fireplaces are purely decorative, and the warm weather doesn't quite scream hot cocoa!
But because of its climate, Miami is a great place to spend the holidays if you know where to look.
I've lived in Miami for nearly twenty years. These are my recommendations for the best things to do in Miami at Christmas!
Weather in Miami in December
Miami is one of the most beautiful destinations for a winter vacation. While there's constant sunshine, the temperatures during the holidays are not as hot as the rest of the year. December is Miami's coolest month, with average high temperatures in the low-to-mid-80s and lows in the low-to-mid 60s. It is the perfect weather for enjoying outdoor Christmas activities!
You Might Also Like: Miami Packing List: Beach and Travel Essentials for Every Season
Where to Stay in Miami at Christmas
Miami has a wide range of hotels for every age, taste, every travel style, and every pocket. And if you are concerned about safety during your trip to Miami, there are plenty of neighborhoods that are extremely safe—South Beach is not your only option.
Here are my top picks for the best places to stay on your Christmas trip to Miami:
The Betsy Hotel in Miami Beach: The Betsy is a fantastic gem of a hotel in the perfect location to enjoy everything South Beach offers. This old Art Deco building is now a beautiful boutique hotel full of quirky features and a rooftop pool. The Besty is an excellent choice if you want to stay in South Beach but want a cozier experience.
Mr. C in Coconut Grove: Mr. C is smacked down in the middle of Coconut Grove, my favorite Miami neighborhood. Coconut Grove is probably the most walkable neighborhood in Miami, It's open, full of trees, and has fantastic restaurant options with a much more laid-back vibe than Miami Beach. From the outside, Mr. C looks like a cruise ship. Inside, the hotel is modern and elegant in a non-pretentious way. The rooms resemble a spacious cruise ship suite. Also, Bellini, the restaurant on the rooftop, is worth a visit – just be sure to make a reservation!
The Biltmore Hotel in Coral Gables: If you're looking to escape the chaos of Miami, The Biltmore might be just the ticket. The hotel is close to everything, yet in a quiet area of Coral Gables. The property is surrounded by a golf course, away from all the chaos that Miami can bring. A quick drive will get you anywhere you want to be. Or just enjoy the historic property and luscious green grounds, the lavish swimming pool, and the spa. Oh, the spa…
Life House in Little Havana: For a more uniquely-Miami experience, I recommend Life House, a whimsical 33-room boutique hotel just off of Calle Ocho in Little Havana. The 1920s building is in the middle of a residential area. It's a big change of pace from the typical Miami scene.
Generator Miami in Miami Beach: Tight budget? The Generator in Miami Beach is a great choice. The Generator is a different breed of hostel brand. You can rent rooms or beds in a super clean and funky place with superior service. The Miami Beach location has free bikes, a swimming pool, and a bar. And the best part? It's all just steps away from the best of South Beach.
If you are under 21 but don't want to stay at a hostel, there are plenty of hotels in Miami that allow 18-year olds to check-in.
Best Things to Do in Miami at Christmas
Without further ado, here are my favorite things to do in Miami during the holidays:
1. NightGarden Magical Lights Spectacular at Fairchild Tropical Botanic Gardens
If you have never been to Fairchild Tropical Botanic Gardens, make it a priority next time you come to Miami. And if you happen to be in town during the holidays, then you're in for a real special treat. NightGarden is unlike the other holiday light shows on this list. It is a truly enchanting experience complete with fairies that come out of hiding, a talking tree, and a snow show.
2. Miami City Ballet's The Nutcracker at the Adrienne Arsht Performing Arts Center
Watching The Nutcracker is one of my favorite holiday traditions. Thankfully, you don't need to go to New York City at Christmas to enjoy a fantastic performance! Miami City Ballet's performance is absolutely magical! And as a bonus, you get to experience the Adrienne Arsht Center, one of the city's most famous architectural landmarks.
3. Holiday Evening Stroll at Deering Estate
Deering Estate was the Florida residence of Chicago industrialist Charles Deering. Today, the historic site keeps 1920s Miami alive, offering tours, classes, and events. During the holiday season, Florida's top interior designers decorate the entire property according to a historical theme. You can sign up for the Holidays Evening Stroll to enjoy the grounds and watch a movie by the campfire.
4. Holiday Historic Décor Tour at Deering Estate
As an alternative to the Holiday Evening Stroll, the Historic Holiday Décor tour of Deering Estate will take you inside the property and transport you to the holiday glamour of another era. Tickets cost only $15 for adults and $7 for children under 14 – a total steal compared to some of the other activities on this list!
5. Bayfront Holiday Village at Bayfront Park
Every December, Bayfront Park turns into the only Christmas market where you can get specialty mojitos, listen to Latin bands sing holiday tunes, and show off your rollerskating skills at Bayskate (take that, Rockefeller Center Ice Skating!). There are tons of food trucks, activities, and even a Santa Paws dog park! At the center of it all sits a 50-foot Christmas tree with a pretty awesome light display every hour.
The Bayfront Holiday Village comes alive in late November and runs through December. The market is open to the public, but you'll need to buy tickets for rollerblading with Bayskate at Bayfront. You can bring your rollerskates or in-line skates or rent a pair (Tip: don't forget to bring crew socks!)
6. Nights of Lights at Pinecrest Gardens
Nestled in one of the most beautiful neighborhoods of Miami, Pinecrest Gardens is a gorgeous park. It is one of my favorite places to hang out all year round. However, during the holidays, it completely transforms with holiday lights, treats, and live concerts on select evenings. Kids also get to sit in for Story Time with Mrs. Claus. The Nights of Lights starts in mid-December and ends in the first week of January. There is a $5 admission fee to the park, but it's totally worth it. Kids under two, adults over 65+, and active military get it for free.
7. Hard Rock Casino's Winterfest Boat Parade in Fort Lauderdale
While the Winterfest Boat Parade is in Fort Lauderdale, about 30 minutes north of Miami (with no traffic), it is close enough to deserve a place on this list. The parade is a pretty unique display of mega yachts, boats, jet skis, and anything that floats really, all intricately adorned with holiday lights and decorations. Expect live music, celebrities, and plenty of things to keep you entertained. You can find plenty of free spots to catch the parade along its 12-mile route, but you'll need a ticket if you want to be in a prime location on the intercoastal.
8. Zoo Lights at Zoo Miami
Every year Zoo Miami turns into a nighttime winter wonderland safari. There are illuminated animal sculptures throughout the zoo, shows and activities, and food vendors selling all sorts of treats, Cuban cafecitos, and hot chocolate, which you can spike for $5 for that extra holiday cheer. Zoo Miami is one of the places you can see a snow show in Miami. Zoo Lights Miami happens on select nights starting in late November through the end of December.
9. Santa's Cabana and Sky Yard Rooftop in Miami Beach
In typical Miami style, Lincoln Road brings out holiday lights and decorations. Santa's Cabana on Lincoln is one of the most Instagrammable spots in the city during the holidays. You can take a picture with a South Beach version of old Saint Nick wearing a Hawaiian shirt, shorts, and sandals. After, head over to Sky Yard at the rooftop of Lincoln Eatery to watch the sunset.
10. Vizcaya Museum and Gardens in Coconut Grove
Vizcaya Museum and Gardens is worthy of a visit during the holidays. The museum stays open late so you can see the sunset by the water and enjoy the garden's decor and Christmas lights. The Main House is also intricately decorated like it would be 100 years ago when James Deering lived there.
11. Santa's Enchanted Forest in Hialeah
If you like fairs, love festival food, and cheesy Christmas decorations get you in the holiday spirit, you'll love Santa's Enchanted Forrest! It is a seasonal Christmas-themed fair with all the typical rides, carnival games, and food that you'd expect from a fair. Except it has a Santa Claus and a lot of Christmas lights. Santa's Enchanted Forrest (and likely their annoyingly catchy jingle!) has been around since the 1980s. They moved around over the years; most recently, it used to be at Tropical Park and is now at Hialeah Park.
Santa's Enchanted Forrest is open from the first week of November until the first week of January; tickets cost around $30-$40. (Tip from a Local: Unless you reeeeeally like fairs, I think you'll make better use of your time in Miami doing something else)
Things to Avoid in Miami at Christmas
Avoid: Santa's Drive-Thru Village
Technically, Santa's Drive-Thru Village is not in Miami. It sits in Broward County, just north of the border of Miami-Dade County. I've seen multiple websites recommend it to tourists so I had to mention it. Vehicles zig-zag through Christmas-decorated sets with actors, music, and cardboard cutouts illustrating a journey to the North Pole, where you'll see Santa. Unfortunately, while the actors and carolers do give it their all, the overall production is a major letdown. Not to mention the huge lines and wait times. So save yourself the $50 per car and go check out free decorations somewhere else.
Final Thoughts
If you're looking for a different Christmas vacation with plenty of activities, great food, and cultural options, Miami is the place to be!
The weather is perfect during this time of year, and there are plenty of celebrations to get in the holiday spirit.
So ditch that ugly sweater and snow boots: Get yourself a pair of Havaianas and experience the MIA holiday spirit!
PS: If you're like me and already planning your next vacation, check out my list of other awesome warm winter getaways in the US.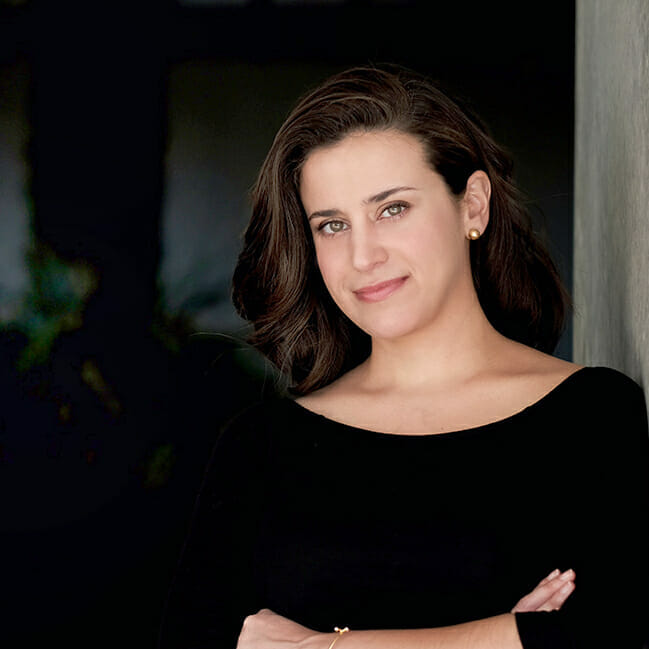 About Denise Cruz
Denise is a marketing executive who escaped corporate to travel the world… twice. A Brazilian native living in the U.S., she's lived in 4 countries and visited 35+ others. After side-hustling her way to financial independence, she curates solo destination guides, slow travel tips, and travel blogging advice on Wander Her Way. When she's not on the road, you can find her in Miami with her dog Finnegan.