Places You Can Go Without a Passport: The Ultimate Guide
If you buy something through the links on this page, you're helping me pay for my next adventure—thank you for clicking! Learn more.
I LOVE getting stamps on my passport. But who says you need a passport to travel to have an epic adventure?
You can go rogue and break free from the chains of bureaucracy because there are tons of incredible places you can go without a passport!
From sun-soaked tropical islands of the Caribbean and white-sand beaches of the Caribbean, to the lush wilderness of our friends to the North and volcanic islands in the Pacific Ocean, there I've got the lowdown on where you can travel sans passport.
TL;DR
While a passport is the only document that is officially accepted abroad, as a U.S. citizen, you can visit some fantastic travel destinations spots where a passport is not required. You can travel to Puerto Rico, United States Virgin Islands, and Northern Mariana Islands with just with an ID. If you have an enhanced driver's license, you can also visit Canada, Mexico, and The Caribbean by land and sea. This is why closed-loop cruises allow you to visit a ton of places without a passport. But while a passport may not be mandatory, you'll still need an official ID and may need to bring a birth certificate or other proof of citizenship, too.
Not having a passport should not deter you from exploring the world. And hey, it might even help you uncover some places you might otherwise overlook. So, skip the paperwork, you passport-less rebels!
Here's a list of amazing places you can travel without a passport.
Places you can travel without a passport
I will dive into the details in the next section but generally speaking, there are four main categories of places you can go without a passport:
U.S. Territories — this feels like discovering a whole new world but you're technically still in the country. You can go as close as Puerto Rico and U.S. Virgin Islands, or venture to the other side the world to the Northern Mariana Islands and Guam without a passport. It's kind of crazy when you think about it!
Our neighbors to the North, South, and Southeast — Since the Western Hemisphere Travel Initiative was instated you can visit Canada, Mexico, and much of The Caribbean with an enhanced driver's license (you know, the one with the little star). Just keep in mind that applies only if you go by car or boat. You'll still need a passport if you fly to these destinations.
Closed-loop cruises — Navigating to dreamy destinations onboard a cruise ship without a passport is another perk of having an enhanced driver's license. As long as you ship leaves and comes back to the same port in the U.S. (hence the closed-loop reference), you can visit the same destinations listed above. The difference is with a cruise, you can hop to multiple destinations in one shot.
Domestic destinations that will make you feel like you're abroad — You don't even need to leave the country to visit incredible places. There's a ton of beautiful an exotic destinations right here in our backyard.
Now let me show you a world of passport-free possibilities that await you.
U.S. Territories and Freely Associated States
Puerto Rico
The island of Puerto Rico is only 1,000 miles off the southeast coast of Florida so it's really easy to visit. As long as you have an official, U.S. government-issued ID or birth certificate with you can visit Puerto Rico without a passport. That applies to legal permanent residents too, not just U.S. citizens.
Living in Miami, it's easy to hop on a plane to San Juan (and it's super cheap, too!). I have a blast every time I visit Puerto Rico! I love spending the afternoon wandering through the historic streets of Old San Juan and finish the day with a nice dinner followed by a night of dancing.
Puerto Rico has beautiful beaches, vibrant culture, rich history, and of course, it's home to El Yunque National Forest. As a bonus, you don't even need to exchange money since they use the good old U.S. dollar.
Northern Mariana Islands
The Northern Mariana Islands are a chain of 14 gorgeous volcanic islands situated in the western Pacific Ocean. And you won't need a passport to visit!
Saipan is largest of the Northern Mariana islands and it is exactly what you'd expect from a place like this: white-sand beaches and lusciously green mountains. You can scuba dive in a turtle-filled cave called the Grotto, of visit WWII historic sites of from the Battle of Saipan.
To get to the Northern Mariana Islands, it's at least a 20-hour flight from California so the islands are definitely off the beaten path. But they're totally worth the journey. I'm yet to visit the Marianna Islands, but if you go, you'll have some pretty unique bragging rights among your friends.
Guam
Guam, or Guahan in native Chamorro, is the largest island in the Mariana Archipelago and sits to the south of the Northern Mariana Islands.
As a U.S. citizen, you don't need a passport to visit Guam. However, the USA Gov website says that's on a case-by-case basis so be sure to double check with the proper authorities before you go!
An with its picture-perfect beaches, waterfalls, and colorful coral reefs for you to explore, a vacation on Guam is bound to be unforgettable!
U.S. Virgin Islands
St. Croix, St. Thomas, and St. John
Coming back to this side of the world are the U.S. Virgin Islands. Here's a quick rundown of the trio of islands in the Caribbean that you can explore passport-free:
St. Croix is home to incredible marine life and the largest living reef in the Caribbean. St. Croix is a dream for scuba divers. But the beaches don't disappoint! You can relax, swim, snorkel, or kayak in the ridiculously turquoise waters of Cane Bay, Sandy Point, and Buck Island. There's also hiking, horseback riding, and plenty of rum distilleries. It's easy to travel to St. Croix from the mainland with direct flights or via San Juan.
St. Thomas is the shopping capital of the Caribbean. You can find duty-free stuff from all over the world. But I personally prefer the spectacular beaches and water activities. St. Thomas has incredible snorkeling sites and it also known as a windsurfing, sailing, and fishing destination. You can also explore the historic downtown of Charlotte Amalie (the capital of the USVI), which was founded by the Dutch in the 1600s.
St. John is the most romantic and luxurious of the three islands. It's got a more natural and serene vibe, I think, but there're still an adventure appeal. You can hike, bike, horseback ride, snorkel among coral reefs, sea turtles, and sunken ships. And you can sample some of the local rum here as well. Half of the island is part of a national park with breathtaking spots like Trunk Bay, Cinnamon Bay, and Salt Pond Bay.
U.S. Territories and Freely Associated States that DO Require a Passport
There seems to be a lot of misinformation online about the following destinations so I dove deep into official sources to get you the more accurate and up-to-date information to include this section.
For travel to the following territories and freely associated States, U.S. citizens must have a valid passport in most cases:
American Samoa
American Samoa is an unincorporated territory of the United States in the South Pacific so there seems to be some incorrect assumption related to its passport requirements.
I've seen a lot of websites claiming you can travel travel there without a passport. Unfortunately, that is just not the case. If you're an U.S. passport holder, you won't need a visa to travel to American Samoa, but you will need a passport.
Here's the official source stating a valid U.S. passport is required when traveling to American Samoa. I hope that clears up any confusion.
Passport or not, American Samoa is an incredible place to visit. In addition to a rich culture and incredibly friendly people, it's got lush tropical rainforests, stunning beaches, and impressive volcanic peaks. You can lounge on a beach, snorkel in a Marine Sanctuary, or visit historical sites.
There are no direct flights from the U.S. to American Samoa. To get there, you'll need to flight to Honolulu, Hawaii then hop on a 6-hour direct flight to Pago Pago.
Federated States of Micronesia
The Federates States of Micronesia (FSM) is a country in the western Pacific with more than 600 islands divided into fours states: Pohnpei, Yap, Chuuk, and Kosrae.
U.S. citizens need a valid passport to travel to the Federated States of Micronesia.
Republic of the Marshall Islands
The Marshall Islands are known as a nuclear testing site for the United States between 1946 and 1958 but they're also a place with rich culture, biodiversity, and coral atolls.
A valid passport is required for U.S. citizens visiting the Republic of the Marshall Islands.
Republic of Palau
The Republic of Palau is a country made up of approximately 200 limestone and volcanic islands in the Pacific Ocean—and it's a paradise for divers! You can scuba dive in clear turquoise waters with sharks, manta rays, and sunken wrecks.
Palau has a very good tourism infrastructure but U.S. citizens must possess a valid passport to visit.
Places You Can Visit with an Enhanced Driver's License
As part of the Western Hemisphere Travel Initiative, the Enhanced Driver's License (EDL) allows for passport-free land and sea travel in North America and the Caribbean. The EDL is your ticket to cross international borders between the United States, Canada, Mexico, and some Caribbean islands.
Canada
Whether you're on a road trip or a journey via the ocean, it's easy to crossing the border to Canada with you EDL. You'll only need a passport if you're flying.
You can also apply for a NEXUS card for expedited travel through the border between the United States and Canada but that's generally only needed for people who travel a lot between those two countries. But the NEXUS card also let's you fly in and out of Canada from the U.S without your passport.
Mexico
Mexico is another fantastic destination that you can visit without a passport. With an EDL you can enter Mexico by land or sea with an EDL. But like you'll need a passport if you travel by plane.
Having an EDL is very convenient for spontaneous road trips to Mexico!
The Caribbean
In addition to Canada and Mexico, the following Caribbean destinations are part of the Western Hemisphere Travel Initiative:
Anguilla
Antigua and Barbuda
Aruba
Bahamas
Bermuda
British Virgin Islands
Caribbean Netherlands
Cayman Islands
Curaçao
Dominica
Dominican Republic
Grenada
Jamaica
Montserrat
Saint Kitts and Nevis
Saint Lucia
Saint Vincent and the Grenadines
Sint Maarten
Turks and Caicos Islands
Your EDL also allows you to go island-hopping in the Caribbean. However, since individual countries and territories have their unique policies, it's good to check before you decide to hop on a boat!
Closed-Loop Cruises
Closed-loop cruises refer to cruise ships that leave from a U.S. port and return to the same port at the end of the journey.
Thanks to the Western Hemisphere Travel Initiative, you won't need a passport to visit destinations in Mexico, Canada, and the Caribbean as a passenger on a closed-loop cruise.
Closed-Loop Cruise Destinations
Some popular closed-loop cruise destinations include:
Mexico — Cancun, Tulum
Canada — British Columbia, Nova Scotia
Bahamas
Jamaica
Haiti
Bermuda
Cruise Lines that Offer Closed-Loop Cruises
If you're looking for places to travel without a passport, give closed-loop cruises a try. Here are some well-known cruise lines you can try:
Norwegian Cruise Line
Carnival Cruise Lines
Royal Caribbean
Princess Cruises
Celebrity Cruises
Holland America
Disney Cruises
MSC Cruises
And my favorite, Virgin Voyages (it's adults-only!)
Domestic destinations that make you feel like you're going abroad
Hawaii
Ah, Hawaii… a tropical paradise right in our backyard. Who needs a passport when you board a direct flight, then soon after be exploring the amazing beaches and hiking trails, or satisfying your palate with mouthwatering local seafood?
Alaska
Alaska is not that far but seems worlds away. You can marvel at the Northern Lights without leaving the U.S. You don't need a long international flight nor a passport to experience glacier hikes and magnificent wildlife sightings.
Florida Keys
Picture yourself surrounded by aquamarine waters, hopping from one glorious island to another with no passport needed! You can find so many gems in the Florida Keys and the best of all is you can drive there. The drive from Miami to Key West is an adventure on it's own and each of the islands along the way has something unique about them. So there's plenty to explore without a passport!
Santa Catalina Island
Santa Catalina Island is a mere 22 miles off the Southeast coast of California and it's a perfect spot for nature aficionados and outdoor buffs. All it takes to get there is a high-speed ferry from Long Beach, San Pedro, Dana Point, or Newport Beach. Who needs a passport when you can find beauty like this so close to home?
Niagara Falls
Want a grand spectacle of nature without the hassle of a passport? Niagara Falls is just a 90-minute flight from Buffalo, New York. There are breathtaking views and adrenaline-pumping activities waiting for you, all within the boundaries of your own country—and hey, you can even drive across the border with your EDL and see Niagara Falls from the Canadian side and still not need a passport.
National Parks
Don't forget about all of the awe-inspiring National Parks across the United States. From hiking trails to wildlife encounters, each National Park has unique landscape and experiences so you'll never run out of opportunities to explore them. Best yet, the only passport you'll need is a National Parks Passport Stamp Book to keep track of your adventures!
Official Travel and Passport Requirement Resources
Getting ready to pack your bags and dreaming of your next big adventure? Don't forget to check out official travel and passport requirement resources before you jet off.
These are your best bet for accurate, up-to-date information to ensure smooth travels:
USA.gov — the U.S. Government's official web portal.
U.S. Department of State website — for info on individual countries' entry and exit requirements.
Embassy or consulate websites of your destination countries.
Remember, these requirements can change as quickly as my poolside piña coladas disappear, so always double-check the most recent info with the relevant authorities when planning your trip.
Passport vs Visa
Your passport is your world ID card. It's a must-have document for international travel when you have to go through border control, airports, etc.
Visas, on the other hand, are permission that a foreign country grants you to enter and stay there for a specific period of time, for a specific purpose—there are visas for tourism, business, and study purposes.
Here's a quick rundown:
| Visa Type | Purpose |
| --- | --- |
| Tourist | Vacation, sightseeing |
| Business | Work, conferences |
| Student | Study, school |
A visa might come in the form of a stamp or special "sticker" on your passport, or on a separate document.
Depending on your destination, you may need to apply for a visa with the respective Embassy or Consulate well in advance to get your visa approved prior to booking a trip. In other cases, you may be able to apply online and get a response immediately or within a few days. And in some cases, you'll get the visa at the airport upon arrival at that country. Also, sometimes there's a fee for applying for the visa.
Some countries do not require U.S. citizens to have a visa, but will still rely on your passport as the only official ID that is recognized all over the world. So check the entry requirements before you book a trip!
How to get a passport
While there are plenty of places you can go without a passport, having one will make your life a lot easier—and open up a whole world (literally) of places you can go!
Getting a passport is quite straightforward, and it's a worth the investment considering it's good for 10 years in most cases.
You'll need to download form DS-11 on the U.S. State Department website. Then, follow the instructions on the form to collect the required documentation and photo. Once you've gathered everything, including your payment, deliver it all to a passport acceptance facility like the post office.
Really, the worst part is posing for that dreaded passport photo and hope it comes out decent! You can get a passport photo taken at your local pharmacy.
After you turn everything in, you just have to wait a few weeks to receive your shiny new passport in the mail and put it to use!
And you get to keep you passport in one of these super cute passport holders. Bonus!
Recap
In conclusion, there's a vast world of travel opportunities open to U.S. citizens, both with and without a passport. Whether you're planning a long-distance trip to a Pacific island territory, exploring our neighbors with your Enhanced Driver's License, or setting off on a domestic adventure that feels worlds away, there's no shortage of amazing destinations to discover.
The most important thing is to keep yourself informed about the latest entry requirements and regulations, as these can change over time. Also, having a valid passport can open many doors and is a worthwhile investment for any traveler.
For some more travel tips, see my list of travel resources.
Sources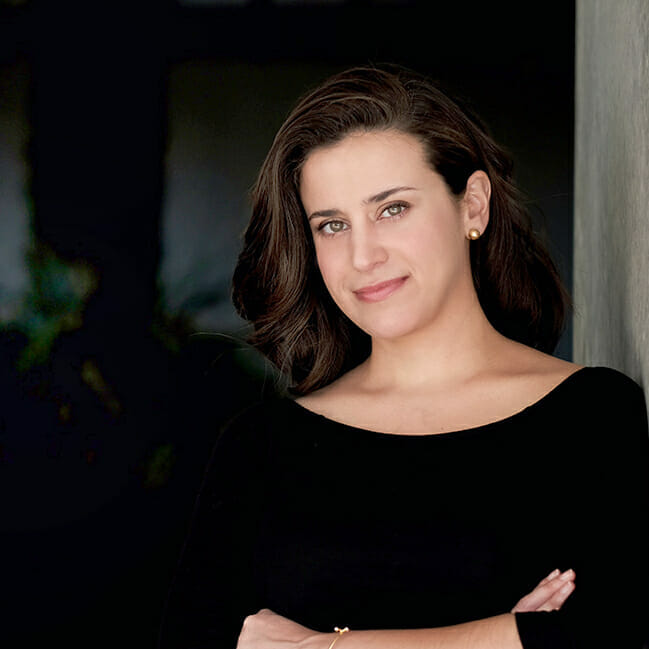 About Denise Cruz
Denise is a marketing executive who escaped corporate to travel the world… twice. A Brazilian native living in the U.S., she's lived in 4 countries and visited 35+ others. After side-hustling her way to financial independence, she curates solo destination guides, slow travel tips, and travel blogging advice on Wander Her Way. When she's not on the road, you can find her in Miami with her dog Finnegan.