10 Photos That Will Inspire You to Visit Havana, Cuba
If you buy something through the links on this page, you're helping me pay for my next adventure—thank you for clicking! Learn more.
10 Photos That Will Inspire You to Visit Havana, Cuba
I loved visiting Havana. Despite the challenges (extreme heat, lack of Internet access, bad food, etc.) this was still one of the coolest places I've traveled to.
Here are some of my most helpful posts about Havana and Cuba in general:
In case you're still looking for a reason to plan a trip to Havana, here are 10 of my favorite photos I took that will inspire you to book a plane ticket ASAP:
A busy street near El Capitolio
This colorful and vibrant street scene is typical of what you'll find in Havana.
Colorful mosaic art in Fusterlandia
Fusterlandia is a neeighborhood in Havana that's filled with public art installations created by an eccentric local artist, José Fuster.
Riding in a vintage car down the Malecón
You can get a ride in a vintage American car for $10-$15 in Havana. One of the best places to drive is down the beautiful waterfront Malecón.
Colorful buildings in Habana Vieja
These photogenic buildings are right across from El Capitolio in Habana Vieja.
A pink car driving past on a busy street
Colorful vintage cars are everywhere in Havana – my favorites were the pink ones!
Laundry hanging out to dry in Habana Vieja
Even with crumbling buildings, the streets of Havana are still beautiful.
Parque Central and El Capitolio from above
This view is from the rooftop of the Gran Hotel Manzana Kempinski.
A rooftop pool with a view
This stunning rooftop pool is at the Gran Hotel Manzana Kempinski.
Vibrant street art in Havana
You can support local artists by purchasing your Havana souvenirs from them.
Colorful cars in a row in Parque Central
Which colorful vintage car do you want to go for a ride in? Take your pick!
You may also like:
Save it to Pinterest: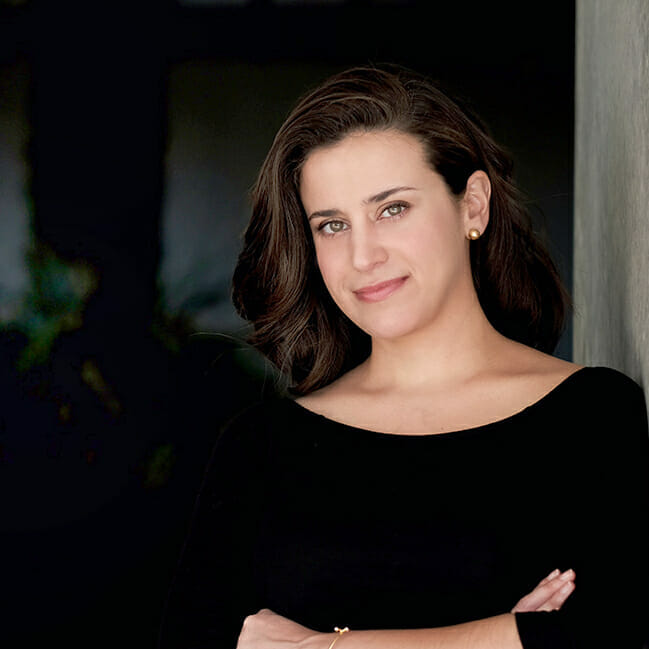 About Denise Cruz
Denise is a marketing executive who escaped corporate to travel the world… twice. A Brazilian native living in the U.S., she's lived in 4 countries and visited 35+ others. After side-hustling her way to financial independence, she curates solo destination guides, slow travel tips, and travel blogging advice on Wander Her Way. When she's not on the road, you can find her in Miami with her dog Finnegan.