Nessun Dorma Manarola: The Best Lunch in Cinque Terre
If you buy something through the links on this page, you're helping me pay for my next adventure—thank you for clicking! Learn more.

Lunch at Nessun Dorma Manarola
I spent three days in Cinque Terre, basing myself in the town of Manarola. I love Manarola, and in my opinion, it's the prettiest of the five towns.
Manarola has postcard-perfect views, beautiful colorful houses, and a clear blue harbor perfect for swimming.
It's also home to Nessun Dorma, my favorite restaurant in Cinque Terre! I stumbled upon this gem of a restaurant on my first day in Cinque Terre.
If you're looking for a delicious meal and one of the best views in Cinque Terre, then you absolutely must stop for a meal at Nessun Dorma.
What I Had for Lunch
Nessun Dorma serves local Ligurian cuisine – which means you won't find pizza or pasta on this menu! I had some pesto bruschetta with tomatoes and cheese, a delicious Nutella bread dessert, and fresh strawberries with sugar.
In addition to different bruschetta options, they also have paninis and a charcuterie board for lunch.
Everything they serve here is so fresh and delicious, and you'll definitely end up wishing you could try everything on the menu.
The Prices
The food at Nessun Dorma is actually pretty reasonably priced for such a touristy part of Italy. I appreciated that their prices were relatively low when they could have gotten away with charging a lot more, thanks to their amazing view!
My meal (more bruschetta than I could eat, dessert, and fresh strawberries) was only 20 euros.
For me, the price would be worth it just to sit for an hour in the shade enjoying this view. 🙂
The Atmosphere
The atmosphere at Nessun Dorma is very casual and friendly. You can sit back, enjoy the view, and enjoy your meal without feeling rushed.
I thought that the staff was very nice and that the service here was quick and efficient.
Must-Know Tips Before You Go
Here are a few tips for visiting this restaurant:
Nessun Dorma doesn't take reservations
All the seating is outdoors, but it's shady, and they have to mist fans to keep you cool if you're there on a hot summer day
A line usually forms before they open for lunch, so get there about fifteen minutes early if you want to get a good table
Ask for a table on the right side for the best view!
It's less crowded mid-afternoon after the lunch rush and before the dinner/sunset crowd
You can also book a private pesto-making class or a wine tasting after hours – see the Nessun Dorma website for more info
The restaurant is cash-only!
Hours & Other Info
Hours: Nessun Dorma is open from 12 PM to 10 PM, seven days a week
Telephone: +39 340 888 4133
Website: Nessun Dorma Website
How to Get There
From the harbor in Manarola facing the water, walk up the pathway to your right. You will be able to see the umbrellas from the restaurant down below.
More Tips & Guides for Visiting Italy
Planning a trip to Cinque Terre or elsewhere in Italy? You might find the following posts helpful:
Solo Travel in Italy: A Guide to La Dolce Vita
Enjoy your trip! And when you go to Nessun Dorma, have delicious Nutella Bread for me. 🙂
Save it to Pinterest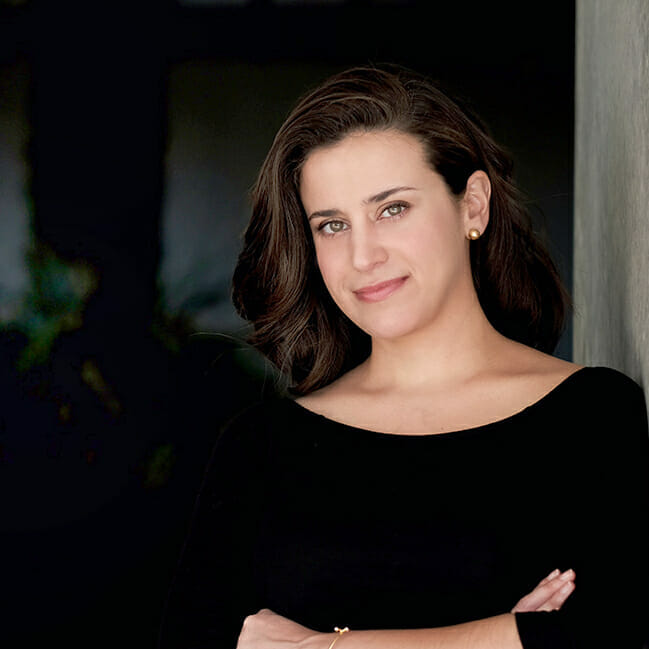 About Denise Cruz
Denise is a marketing executive who escaped corporate to travel the world… twice. A Brazilian native living in the U.S., she's lived in 4 countries and visited 35+ others. After side-hustling her way to financial independence, she curates solo destination guides, slow travel tips, and travel blogging advice on Wander Her Way. When she's not on the road, you can find her in Miami with her dog Finnegan.