This post is sponsored by CheapOAir. All opinions, as always, are my own.
I am always on the lookout for ways to score cheap flights. There's nothing I love more than finding an amazing deal on airfare, and a great way to do this is by using flight booking engines.
These are websites that aggregate fares from many airlines and show you the best deal. Flight booking engines can be a great tool for finding cheap flights if you pick a good one to use.
Recently, I discovered a flight booking engine called CheapOAir that is a great option for finding the cheapest flights available.
Here are just a few examples of great fares that I found from New York (where I live) within a few minutes of browsing CheapOAir:
New York to Paris for $287 round trip

New York to Los Angeles for $203 round trip

New York to Orlando for $116 round trip
I was extremely impressed with these prices, as they are some of the lowest I have seen (and that's coming from someone who does a TON of flight research.) 
Seeing flights to Europe available for under $300 round trip made me super tempted to book a last-minute holiday trip to check out some Christmas markets!
Here's how you can use CheapOAir to find great deals like these too:
1. Sign up for a free account.
You don't have to sign up for an account to book flights with CheapOAir, but I highly recommend it because having an account allows you to get access to Member Deals and Secret Deals, both which provide ultra-low prices if you book the deal.
You'll receive Member Deals by email periodically, while Secret Deals are displayed as they're available for the specific flight and dates you selected.
2. Use the flight search tool.
CheapOAir's flight search tool searches through and compares flight options on over 600 airlines, allowing them to find the best possible deal.
I really like to calendar fare feature which allows you to see the difference in fares based on the date you're leaving and the duration of your trip. If you're flexible in your travel dates, this is a great way to save money on your fare.
3. Use a discount code for $20 off.
One thing to note is that CheapOAir does charge a travel agency fee. It's how they are able to offer lower prices and special deals on fares. According to Cheapoair, the agency fee for a flight can be up to $35. However, on all the fares that I researched, the fee was no higher than $9.
Luckily, you can get $20 off your booking using the discount code TW20 which will cover your agency fee in most cases and take off even more from the actual fare cost.
4. Set up Fare Alerts.
CheapOAir offers Fare Alerts, which provide you with an instant email notification when prices drop for your selected route. 
If you aren't totally happy with the current lowest price, set up a Fare Alert and give it a week or two to see if prices go down any further. (This works best if you're still a few months out from your flight. The closer it is to your departure date, the higher fares may go.)
If you follow these tips, you should be able to score some great cheap flights!
A few other things to note about CheapOAir:
They have a Price Match Promise. If you book a flight through CheapOAir and find a cheaper price through a competitor website within 24 hours, CheapOAir will refund you the difference or cancel your booking (your choice.)
You can also book hotels, cars, and vacation packages. While their main focus is on flights, CheapOAir also offers discounted prices on hotels, rental cars, and vacation packages. Just be sure to note the agency fee before you book.
Their discounted fares are up to 40% to 65% off. CheapOAir offers discounted fares that are up to 40% to 65% off and updated daily. Since they can change so fast, setting up Fare Alerts is a good idea to monitor fluctuations and book when the price is at its lowest.
You can contact them 24/7. If you have any questions or issues, you can contact a live customer service rep from CheapOAir any time 24/7.
Airfare can easily eat up your travel budget if you aren't careful. But it doesn't have to be such a huge expense.
If you're willing to spend some time looking for the best price using tools like CheapOAir, you can find some great deals and free up some room in your travel budget for other amazing experiences!
More Travel Tips
For more super helpful travel tips be sure to read the following:
Save it to Pinterest: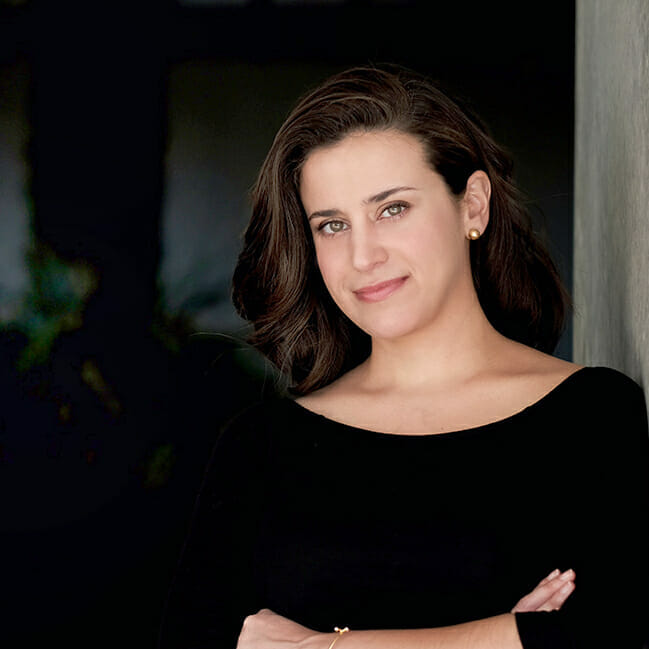 About Denise Cruz
Denise is a marketing executive who escaped corporate to travel the world… twice. A Brazilian native living in the U.S., she's lived in 4 countries and visited 35+ others. After side-hustling her way to financial independence, she curates solo destination guides, slow travel tips, and travel blogging advice on Wander Her Way. When she's not on the road, you can find her in Miami with her dog Finnegan.