Hotels You Can Book at 18 – Complete Guide
If you buy something through the links on this page, you're helping me pay for my next adventure—thank you for clicking! Learn more.
I've traveled a LOT during my younger years so I'm excited to share with you my tips for traveling as a young adult and how to find and book hotels that allow guest as young as 18 to check-in.
Whether you're planning a solo trip or a Spring Break getaway with your friends, here is everything you need to know about hotels you can book at 18.
Hotels You Can Book at 18: A Guide for Travelers Under 21
Before we get into NYC hotels that allow guests 18+ to check-in, here a few things you need to know about traveling at that age.
Hotel check-in age restrictions in the USA
In case you're wondering how old do you have to be to get a hotel room in the United States, the answer is: it depends.
At 18, you can legally do a lot a of stuff in the US. You can vote, buy property, get married without your parent's permission, and even be sued.
But… you can't consume alcohol. And for hotels, that's a big problem. (read: liability)
For that reason, most hotels in United States set the minimum age a guest must be to check-in at 21, which is the legal drinking age in the United States. It's also a lot easier to restrict guests by age than deal with minibars stocked with alcohol in hundreds of hotel rooms!
Who determines the minimum hotel check-in age?
It's up to the hotel to decide. And there's no one-size fits all when it comes to their policies—even hotels from the same chain may have different requirements.
While there are hotels that will cater to a party crowd, most hotels in the United States try to discourage underage drinking on their premises. It's a huge liability.
For example, hotel check-in age restrictions in Miami, Vegas, New Orleans, and New York City can vary from 18 to 25 or 26 in some cases.
So the only way of knowing, is by checking the policy of each individual hotel. Lucky for you, I've traveled extensively when I was under 21 and have compiled this huge list of hotels that allow guests as young as 18 to check-in.
Hotels with 18+ Check-In in the United States
Here's my selection of the best hotels with 18+ check-in in each of the most popular and best areas to stay in New York.
⚠️ Attention: While I do my best to keep this list updated, hotel policies may change. Some hotels may also have special rules for guest in the ages of 18 to 25. So double-check with the property before you book!
List of US Hotels for Travelers Under 21
Hotels in the US that allow check-in if you're between 18 and 21 years old by state:
Alabama
Alaska
Alaska
Arizona
Arkansas
California
Colorado
Connecticut
Delaware
Georgia
Hawaii
Idaho
Illinois
Indiana
Iowa
Kansas
Kentucky
Louisiana
Maine
Maryland
Massachusetts
Michigan
Minnesota
Mississippi
Missouri
Montana
Nebraska
Nevada
New Hampshire
New Jersey
New Mexico
North Carolina
North Dakota
Ohio
Oklahoma
Oregon
Pennsylvania
Rhode Island
South Carolina
South Dakota
Tennessee
Utah
Vermont
Virginia
Washington
West Virginia
Wisconsin
Wyoming
Alternatives to Hotels for 18-Year Olds
As a young traveler, it's always good to have a backup plan. So in case you can't find a hotel you like or they changed their minimum check-in age before you had a chance to book, here are some other places you can stay if you're between 18 and 21 years old.
Hostels
Youth hostels cater to young travelers so they're the most obvious alternative to staying in a hotel as an 18-year old. As an added benefit, hostels are also cheaper, specially if you're traveling solo.
If you're worried about sacrificing your privacy and comfort by staying at a hostel, don't. While hostels are known for having dorm-style rooms, modern hostels can be quite hip and modern.
For example, check out HI New York City Hostel and the Generator Miami.
Short-Term Vacation Rentals
Websites like Airbnb, VRBO, and Plum Guide have a ton of homes and apartments that you can rent for your New York trip. The minimum age required to book on those platforms is 18.
However, double check the listing before you book to be sure since owners can set a different minimum age for their property.
Group Travel
Companies like G Adventures and Contiki are great options for young travelers to explore the world with a group. They have tours specifically designed for 18 to thirty-something year olds with activities and accommodations to match.
I traveled across Europe with Contiki after my college graduation and highly recommend it if you're 18 to early 20s.
While G Adventures is strictly for 18-35, they offer some tours for 18-39 years and some without age restrictions.
You can read about my experience with G Adventures.
Cruises
Most cruise lines require passengers under 21 to be accompanied by a parent or guardian over the age of 21, or even 25. They also have drinking restrictions for cruises that originate in the United States.
Virgin Voyages is probably the most flexible cruise line when it comes to 18- to 20-year-olds.
Virgin is adults-only and allows 18+ passengers to sail unaccompanied. Even on cruises from the US, Virgin sailors as young as 18 can drink alcohol on board once the ship is in international waters.
Book a Virgin Voyages cruise or reach out and let me book it for you.
What You Need to Know About 18+ Check-In
It's exciting to travel on your own but to keep you out of trouble, here are a few things to keep in mind when you're staying at hotel that allows 18 year olds.
Do not assume 18+ check-in means "party hotel".
Hotels usually require an ID a credit card for incidentals to check-in.
Be respectful of other guests.
Hotels can kick you out for misconduct.
Some hotels may require permission from your parents
🛎 Want to get exclusive perks with your hotel? I can help. Contact me.
FAQs: 18+ Hotel Check-Ins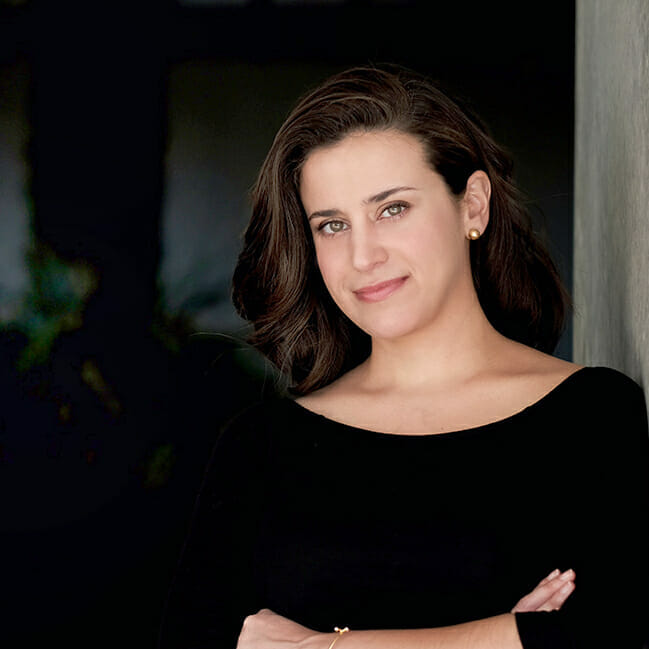 About Denise Cruz
Denise is a marketing executive who escaped corporate to travel the world… twice. A Brazilian native living in the U.S., she's lived in 4 countries and visited 35+ others. After side-hustling her way to financial independence, she curates solo destination guides, slow travel tips, and travel blogging advice on Wander Her Way. When she's not on the road, you can find her in Miami with her dog Finnegan.