Disney After Hours Review
In this Disney After Hours review, I will cover exactly what the After Hours event is and whether it's worth the additional cost on your Disney World vacation.
What Is Disney After Hours?
Disney After Hours is a special ticketed event that takes place outside of regular park hours.
On select nights, you can stay at a theme park for three hours after the normal closing time and experience lower-than-average wait times for popular rides and enjoy the parks with less crowds. Your After Hours ticket also includes free popcorn, ice cream, and beverages throughout the event.
Currently, the event takes place at Magic Kingdom and Animal Kingdom. An event at Hollywood Studios was offered in the past, but with the recent opening of Star Wars: Galaxy's Edge at Hollywood Studios, it's unlikely to offer After Hours again anytime soon.
In addition to the regular After Hours events at Magic Kingdom and Animal Kingdom, there is also a special themed Disney Villains After Hours Event at Magic Kingdom. (Discussed more later.)
What Rides Are Open During After Hours?
One of the main perks for Disney After Hours is getting to do your favorite rides and attractions with very little wait. (Many of the rides are walk-ons throughout the night.)
Here are all of the rides and attractions currently open during the After Hours events:
Magic Kingdom:
Astro Orbiter
Big Thunder Mountain Railroad
Buzz Lightyear's Space Ranger Spin
Princess Fairytale Hall
Haunted Mansion
"it's a small world"
Jungle Cruise
Mickey's PhilharMagic
Peter Pan's Flight
Pirates of the Caribbean
Seven Dwarfs Mine Train
Space Mountain
Splash Mountain
Animal Kingdom:
Avatar Flight of Passage
Na'vi River Journey
Pandora Drummers – Swotu Wayä
Expedition Everest
DINOSAUR
Mickey & Minnie Greeting at Adventurers Outpost
Rivers of Light: We Are One
Tree of Life Awakenings
It's Tough to be a Bug!
TriceraTop Spin
Note: Some of these rides may not be open depending on weather/refurbishments.
There are also some rides/attractions that may be open that aren't listed on Disney's website. For example, at the most recent Magic Kingdom After Hours event I attended, Tomorrowland Speedway, Swiss Family Treehouse, and Enchanted Tiki Room were open.
How Much Does It Cost?
The price tag on Disney After Hours is steep, but it can be worth it depending on different factors, which I discuss below in the "pros and cons" section of this post.
Here are the current pricing details for Disney After Hours:
Magic Kingdom After Hours:
$129 purchased online in advance
$139 purchased day-of
$99 for Annual Passholders and DVC Members (online in advance)
Animal Kingdom After Hours:
$129 purchased online in advance
$139 purchased day-of
$99 for Annual Passholders and DVC Members (online in advance)
Disney Villains After Hours:
$145 purchased online in advance
$155 purchased day-of
$115 for Annual Passholders and DVC Members (online in advance)
Note: All of these ticket prices are pre-tax.
How to save money on After Hours tickets:
You can save up to $21 on After Hours tickets if you purchase them in advance through Undercover Tourist. Undercover Tourist is an authorized Disney ticket seller and one of the only places you can find discount Disney World tickets online.
Important Disney After Hours Info
Here are some general tips and important things to know about Disney After Hours:
You don't need a regular day ticket to attend After Hours.
Disney After Hours is a separate ticketed event. You do not also need to purchase a regular day ticket on top of your event ticket. In fact, I recommend that you DON'T to save on ticket costs.
For example, if you're planning a four-day trip to Disney World, buy a regular three-day ticket and one After Hours ticket. Choose one day to be your "rest day" then go to After Hours in the evening.
You can enter the park two hours before the event begins.
The events start at either 9 PM or 10 PM depending on the night you're going. This means you can enter the park at either 7 PM or 8 PM.
When you arrive at the park, you will see Cast Members holding After Hours signs. Head over to their turnstiles, enter the park, and collect your After Hours wristband.
You can then enjoy rides and fireworks for a couple hours until the event begins, at which point you'll need to start showing your wristband in order to get on rides.
Tip: Don't get any popcorn, ice cream, or beverages until the After Hours event begins, since all of those are included for free in your ticket.
Do the less popular rides first.
Guests without After Hours tickets tend to jump in line for popular rides right before the park officially closes.
So if a bunch of people get in line for Space Mountain at 8:59 PM and After Hours begins at 9 PM, the line is still going to be backed up for at least 20 to 30 minutes after the event starts.
At some events, guests with After Hours tickets were able to use the FastPass line but this has not always been my experience. So your best bet is to do less popular rides first, and wait 30 minutes to an hour to do more popular rides, at which point you should have little to no wait.
Make sure to pick up your wristband.
If you're entering the park in the evening for After Hours, you will be able to collect your After Hours wristband just beyond the turnstiles.
If you're already in the park, there are various points throughout the park where you can pick up your wristband before the event begins. Just ask a Cast Member where the nearest pickup point is.
Make sure to get your wristband before the event starts, because you will need to display it before getting on any ride (and at various other checkpoints in the park.)
Disney Villains After Hours
In addition to the regular Disney After Hours events at Magic Kingdom and Animal Kingdom, a new Disney Villains After Hours event recently debuted at Magic Kingdom.
While the other After Hours events are basically just about riding as many rides as possible, Disney Villains After Hours offers special themed entertainment and dining.
In this way, it more closely resembles a Disney party event. In fact, Disney Villains After Hours is perfect for fans of Mickey's Not So Scary Halloween Party.
Along with the regular perks of Disney After Hours (low crowds and little to no wait times, free snacks and drinks), this event also includes:
Special Villains Unite the Night stage show
Villain-inspired surprises at Pirates of the Caribbean and Space Mountain
Themed photo opportunities throughout the park
Limited edition merchandise, food, and beverage for purchase
Villain-themed music and dance party
I really enjoyed Disney Villains After Hours and thought it was a really cool experience. A lot of people were dressed up as their favorite Disney villains and the event had a really fun atmosphere that felt like a Halloween party, minus the crowds.
Disney After Hours: Pros
Now let's talk about pros and cons of this event. Overall, I think the pros outweigh the cons, but I want to cover both the positives and negatives.
Here are the biggest pros of Disney After Hours:
Doing rides with very minimal wait time.
If you love rides but can't stand waiting in line, this event is perfect for you.
When else are you going to be able to ride Space Mountain eight times in a row with virtually no wait? Even the extremely popular Seven Dwarves' Mine Train had just a ten to fifteen minute wait throughout the night at the most recent After Hours event I attended.
Experiencing Disney World at night with low crowds.
The parks just seem so much more magical at night with very light crowds. It's a total contrast from the hot, crowded daytime hours. You are guaranteed to feel much calmer and enjoy the park more.
"Free" snacks and beverages.
Okay, they aren't free, you're paying $100+ for them with your ticket, but the unlimited free popcorn/ice cream/beverages are a nice added perk to After Hours.
Tip: Bring an empty backpack with you and stock up on water bottles and soda at the end of the night to really get your money's worth.
Disney After Hours: Cons
Yes, there are a number of pros to attending this event, but there are also a few drawbacks to consider. Here are the cons of Disney After Hours:
It's very expensive.
The biggest con to Disney After Hours is the price tag. It's obviously not cheap. You are paying MORE than you would for a one-day ticket, but only getting five hours in the park instead of twelve.
Of course, the lack of crowds and low-to-zero wait times means you can accomplish a lot more too.
Late hours may be difficult for kids.
If you're traveling without kids, this is probably actually a pro for you because there are way less kids in the park during Disney After Hours. 🙂
But for families with small kids, the late hours of Disney After Hours may be difficult, with events lasting until midnight or 1 AM depending on the evening.
The first After Hours event I attended was actually only for ages 10 and up. This restriction has since been removed, but if your children are under 10, you might want to consider whether they will be able to stay up the whole time and enjoy the event.
It's basically charging for what used to be free.
My biggest pet peeve about After Hours is probably that it is essentially a paid version of what used to be free at Disney World: Extra Magic Hours.
Extra Magic Hours are still available to guests who stay at an on-property hotel, but they are much more limited now. (Usually just one extra hour in the morning or one or two hours at night.)
I remember visiting Disney World less than ten years ago and staying for Extra Magic Hours that regularly lasted for three hours late at night, but it was actually free!
So Is Disney After Hours Worth It?
Overall, after weighing the pros and cons, I think Disney After Hours is a worthwhile experience for most guests that is definitely worth doing.
In order to really maximize your Disney After Hours experience, I recommend doing it on a day when you don't have a regular park ticket and entering the park as early as you can (two hours before the event officially starts.) This way you'll be able to spend five full hours in the park and knock out as many rides as you want both before and during the event!
Disney After Hours is a really fun and memorable experience, and you will definitely appreciate not having to deal with big crowds, long lines, or the Florida sun!
I hope you found this Disney After Hours review helpful. 🙂
Click here to read all my posts about Disney World!
For some of my most popular Disney World tips and tricks, be sure to read the following posts:
Save it to Pinterest: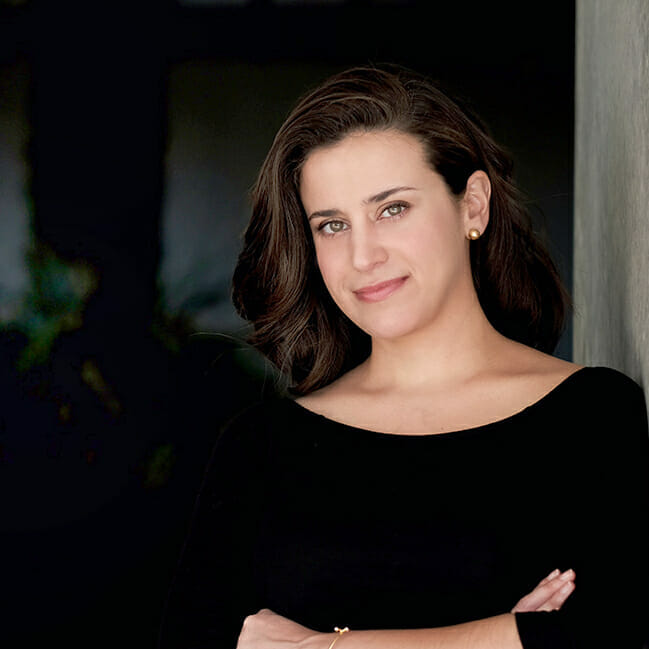 About Denise Cruz
Denise is a marketing executive who escaped corporate to travel the world… twice. A Brazilian native living in the U.S., she's lived in 4 countries and visited 35+ others. After side-hustling her way to financial independence, she curates solo destination guides, slow travel tips, and travel blogging advice on Wander Her Way. When she's not on the road, you can find her in Miami with her dog Finnegan.