The Complete Guide to Castle Combe, England
If you buy something through the links on this page, you're helping me pay for my next adventure—thank you for clicking! Learn more.

The Complete Guide to Castle Combe, England
Castle Combe, England is one of my favorite villages in the Cotswolds.
It's tiny, enchanting, and looks like something straight out of a fairytale. It's exactly what you would imagine when you think of the quintessential English village in the countryside.
Here's my complete guide to Castle Combe:
About Castle Combe
Castle Combe is one of the most popular villages in the Cotswolds, and for good reason. Every step you take feels like walking right into a postcard.
Aside from the picturesque views, Castle Combe offers some great dining and hotels. It's a great place to base yourself on a trip to the Cotswolds, or just to spend a relaxing afternoon.
Castle Combe is tiny, with a population of just 344. The village has just one main road, appropriately named The Street. You can walk from one end of Castle Combe to the other in about five minutes.
How to Get There
Castle Combe is located west of London and is about two hours away by car.
You will really need a car if you want to visit Castle Combe or explore the Cotswolds, because there are no train stations in most of the towns, and buses are slow and infrequent.
There is one way to reach Castle Combe by public transit: Take the train from Paddington Station in London to Chippenham. From there, take the 35 bus to Castle Combe. There are only three buses per day so you will have to time it just right.
This is an expensive option, and it will probably work out cheaper just to rent a car for the day and then you can explore other Cotswolds villages as well.
Where to Stay
The Manor House: This is a gorgeous luxury hotel in an old 14th century manor house. Enjoy a Michelin star restaurant, a golf course, and elegant rooms and surroundings when you stay here.
The Castle Inn: The Castle Inn is a beautifully restored inn on top of a cozy pub in Castle Combe. The building dates back to the 12th century and many of the original details have been preserved.
Airbnb: If you would rather stay in your own self-catering cottage with a kitchen, staying at an Airbnb in Castle Combe is a great option. This is what I did on my trip to the Cotswolds and I really enjoyed having my own little cottage to stay in!
Click here to sign up for Airbnb and get $40 off your first booking.
Where to Eat
For such a teeny-tiny town, Castle Combe actually has a surprising number of dining options.
The Castle Inn: Traditional British pub serving hearty homemade classics.
The White Hart: Another cozy pub with a roaring fireplace inside.
The Bybrook: Michelin starred restaurant located in The Manor House.
The Old Rectory Tearoom: The perfect place to stop for afternoon tea in Castle Combe.
The Old Stables: Charming little coffee shop serving coffee and desserts.
The Little Picnic Shop: Get a lovely pre-made picnic lunch to take on the go!
Honor system bakery: Located in the main square, you can grab some delicious treats (I had the best brownie of my life) at this little bakery and pay by leaving your money in a box.
What to Do
There isn't much to "do" in Castle Combe, technically speaking. It's more of a place where you just go to soak up the atmosphere.
Get the perfect photo op: Walk down The Street until you reach the bridge crossing over the little brook (called By Brook.) Across the bridge looking back at the village is one of the prettiest views of Castle Combe and makes the perfect photo op.
Play some golf: Spend the afternoon playing a game of golf at The Manor House's gorgeous golf course. Book your tee time here.
Admire St. Andrew's Church: The pretty village church, St. Andrew's, dates all the way back to the 12th century and is worth a look.
Have lunch: Stop for lunch at one of the local pubs or bring a picnic and enjoy it on the benches overlooking the brook. You can also book afternoon tea at The Old Rectory Tearoom.
More Posts About the Cotswolds:
Enjoy your trip to Castle Combe and the Cotswolds!
Save it to Pinterest: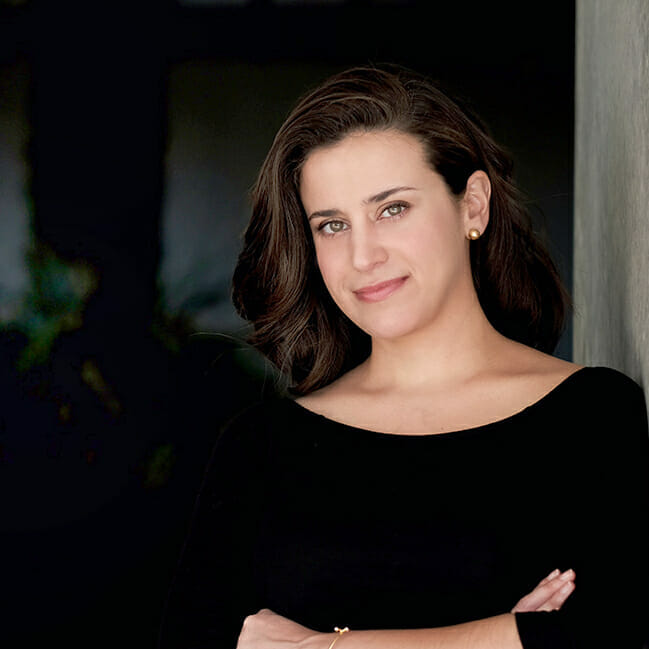 About Denise Cruz
Denise is a marketing executive who escaped corporate to travel the world… twice. A Brazilian native living in the U.S., she's lived in 4 countries and visited 35+ others. After side-hustling her way to financial independence, she curates solo destination guides, slow travel tips, and travel blogging advice on Wander Her Way. When she's not on the road, you can find her in Miami with her dog Finnegan.