England Travel Tips for Your Trip
I've been to England a handful of times, including most recently a 10-day road trip through the country. England is a great vacation destination, and you are sure to have a great time on your trip
Here are 10 essential England travel tips to know before you go:
1. The currency is the Pound Sterling.
The currency in England (and the rest of the United Kingdom) is the Pound Sterling, not the Euro.
Keep in mind that when converting your U.S. dollars into pounds, you will lose a lot of value. At the time of writing this post, 1 USD is worth 0.79 GBP, which is actually quite a good exchange rate. Historically 1 USD can be worth as little as 0.60 GBP.
2. Make sure your credit card has a chip.
In England, many places will only accept credit cards with a chip (the kind you insert into a card reader, not swipe.) You will also need to sign the back of your credit card.
Here are my favorite travel credit cards, including some that have no foreign transaction fees.
3. There's more to England than just London.
So many people go to England and only visit London.
If you have limited time, visiting just London may be your only option, and it is a really great city. But if you have more time, I highly recommend getting outside London as well.
There are many great places within two hours of London including Oxford, Stratford-upon-Avon, the Cotswolds, and Stonehenge.
Related: 7 Best Cotswolds Villages You Need to Visit
4. They drive on the wrong side of the road.
If you'll be renting a car in England (which is not necessary in London, but extremely helpful if you'll be going elsewhere) keep in mind that they drive on the "wrong" (left) side of the road.
This can take a lot of getting used to but once you get the hang of it, it isn't too bad.
5. Buy a SIM card.
If you want access to data, phone calls, and texting while in England, I recommend purchasing a local SIM card when you arrive.
The English cell provider EE offers 10 GB of data plus calls and texts for £10. They even sell SIM cards in vending machines at the London Heathrow Airport!
6. Get the London Pass to save money.
When my friend and I went to London a few years ago, we got the London Pass and it ended up being a great deal.
What exactly is the London Pass? It's a pass that allows you to visit over 80+ attractions in London. It pays for itself very quickly if you want to visit places like the Tower of London, Westminster Abbey, The Shard, Shakespeare's Globe Theatre, etc. It also includes a Hop On-Hop Off bus tour (which we used as a taxi around the city) and a Thames river cruise.
You can read my full review of the London Pass here.
7. London is expensive.
London is one of the most expensive cities in the world so keep that in mind when it comes to planning your budget for hotels, transportation, food, and sightseeing.
Once you get outside of London, prices aren't quite as bad.
Related: 25 Ways to Save Money on Travel
8. There are tons of free museums in London.
London is full of world-class museums, and the best part is that most of them are completely FREE.
The British Museum, Natural History Museum, Science Museum, Victoria & Albert Museum, and Tate Modern are just a few of the great museums in London that have free admission.
If you want to see any special exhibitions, you may have to pay a fee, but admission to the permanent collections is always free.
9. Pack an umbrella and rain jacket.
Unfortunately, the stereotype of England being rainy and gray is true a lot of the time.
On my recent 10-day trip to England, we only had a few days where it didn't rain all day and even less than that where the sun peeked out and made an appearance.
For your trip to England, pack a small umbrella and a lightweight rain jacket to keep yourself dry.
10. Bring a UK outlet adapter.
I learned the hard way that regular European outlet adapters don't work in England. You will need a special outlet adapter that will work for the United Kingdom, Ireland, and Hong Kong.
This adapter is a great option because it also comes with the two USB charging ports so you can have three devices (like your camera, phone, and laptop) charging at one time.
So these are my top 10 England travel tips you should know before you go. If this is your first time visiting London and England, I'm excited for you! I hope these tips help you make the most of your trip.
Enjoy your trip!
Save it to Pinterest: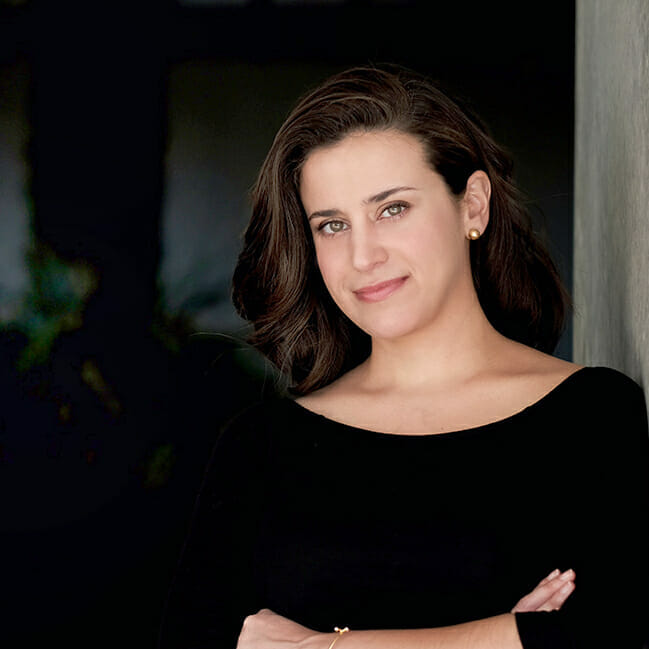 About Denise Cruz
Denise is a marketing executive who escaped corporate to travel the world… twice. A Brazilian native living in the U.S., she's lived in 4 countries and visited 35+ others. After side-hustling her way to financial independence, she curates solo destination guides, slow travel tips, and travel blogging advice on Wander Her Way. When she's not on the road, you can find her in Miami with her dog Finnegan.