7 Best Cotswolds Villages You Need to Visit
If you buy something through the links on this page, you're helping me pay for my next adventure—thank you for clicking! Learn more.
The Best Cotswolds Villages to Visit
This post is all about the best Cotswolds villages you need to visit!
When you picture the quintessential English village, what typically comes to mind? Maybe you envision rolling green hills, cottages made of honey-colored stone with thatched roofs, winding lanes, babbling brooks, and old stone churches?
This is exactly what you'll find in the Cotswolds, a picture-perfect region of England nestled two hours northwest of London.
Designated as an AONB, or Area of Outstanding National Beauty, the Cotswolds are home to some of the pretty villages and scenery in all of England.
It's the perfect weekend getaway from London, but if you have a few more days to spare, you could easily spend longer exploring this beautiful region.
Here are my top seven best villages in the Cotswolds you need to visit, along with travel tips to help make planning your trip a breeze:
How to Get Around the Cotswolds
Plain and simple, you will need a car to get around the Cotswolds. There is hardly any public transportation in the area and you will not be able to access many of the smaller towns and villages on it anyway. You need to drive to get around.
Renting a car is your best option. You can pick up a car and London and drive it out to the Cotswolds (it's about a two hour drive) or you can pick up a car in Bristol or Bath (one hour drive.) I started and ended my trip in London, so that's where I rented a car.
If you are unable to rent a car, there are some organized day tours you can do that will allow you to see the highlights of the Cotswolds.
I am linking below to the tours I think look the best with regards to itinerary and price:
Bear in mind that if you're driving, the British drive on the wrong side of the road which takes some getting used to. There are also many narrow, winding roads in the countryside. If you don't feel comfortable driving, then an organized tour may be your best bet.
Where to Go in the Cotswolds
Here are my favorite villages that I visited in the Cotswolds. I think any of these would make a great base for exploring the region. There are different choices for accommodation in each town, ranging from luxury hotels to bed and breakfasts to Airbnbs.
I stayed in an Airbnb in Bibury and really liked it! Bibury is a super tiny village but very picturesque. You really can't go wrong staying in any of these villages, though. There are lots of great Airbnb options that are typically less expensive than hotels.
If you would like to book an Airbnb for your visit to the Cotswolds, you can get $40 off your first booking by signing up here!
Castle Combe
Castle Combe is by far one of the prettiest villages in the Cotswolds. It's pronounced Castle COOM and not Castle COMB like you might expect. The main street (simply called The Street) ambles through the town, which is quite small. You can walk from one end to the other in just a few minutes and the population is just 344!
There's a little bakery in the town square that operates on the honor system. You take whatever you would like, and pay by putting your money in a little box inside the door. I got a brownie from here and it was absolutely delicious!
Dominating this landscape of the village is the impressive St. Andrew's Church, which dates back to the 12th century. Further down is a little bridge that crosses over a small brook. Turn around after crossing the bridge and you will get a postcard-perfect view of the town. The benches along the water are a great place to sit down and enjoy a picnic lunch in Castle Combe.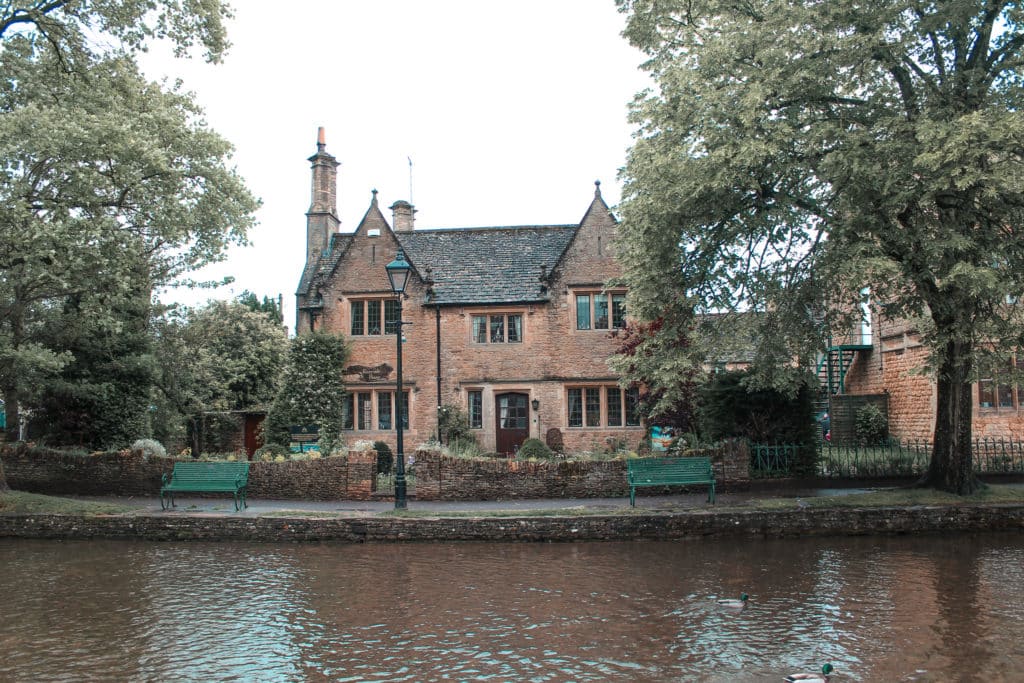 Bourton-on-the-Water
Called the "Venice of the Cotswolds" due to its many bridges over the River Windrush which runs through the town, Bourton-on-the-Water is a really beautiful town in the Cotswolds.
I really liked Bourton-on-the-Water because there's a lot more going on there compared to smaller villages like Castle Combe. With a population of over 3,000 people, Bourton-on-the-Water is home to many cute restaurants, cafes, and stores. You could easily spend a whole afternoon wandering around, having lunch by the water, and browsing the shops.
Bibury
The village of Bibury is where I based myself on my trip to the Cotswolds. It's another strong contender for the prettiest village in the region. In fact, the British novelist and poet William Morris called Bibury "the prettiest village in England" when he visited in 1890. It's not hard to see why!
Bibury is home to Arlington Row, which is widely considered to be the most photographed street in Britain. This row of honey-colored cottages dates back to the 14th century and looks like something straight out of a fairytale. Go early in the morning or later in the evening if you want to get a good shot of it without crowds of tourists.
Walking past Arlington Row along the water, you will end up at the beautiful ivy-covered Swan Hotel. Take a left on the footbridge over the water and you will be able to reach the Trout Farm, an active fishery that also sells ice cream during the summer!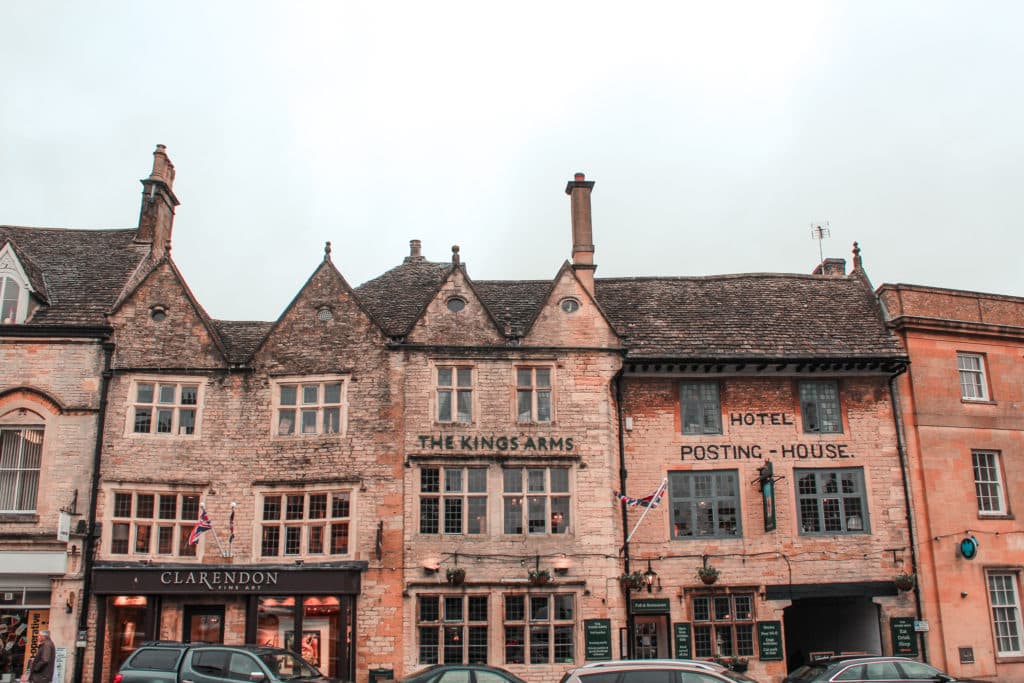 Stow-on-the-Wold
Stow-on-the-Wold is another market town with a larger population of over 2,000 residents. It has a great town center with an impressive church, lots of shops, and great restaurants and pubs.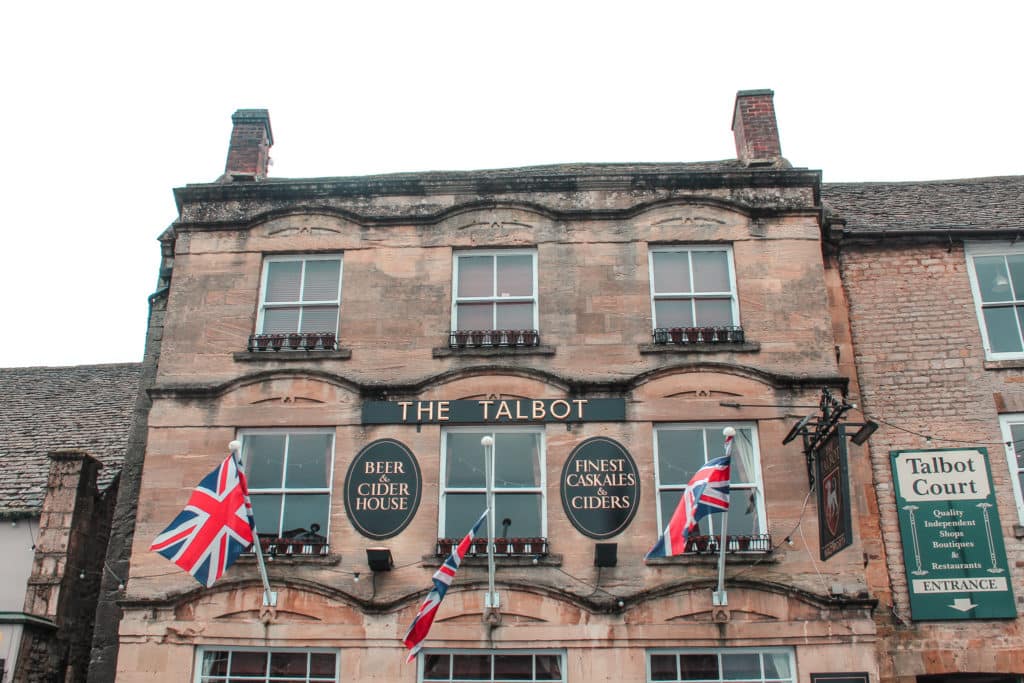 Located off the old Roman road Fosse Way, Stow-on-the-Wold has a fascinating and long history. Like most towns and villages in the Cotswolds, Stow-on-the-Wold has been inhabited for nearly 1,000 years. However, evidence of burial mounds from the Bronze Age and Iron Age shows that in fact this town has been settled for much longer!
This town is great for wandering around if you want to do some shopping. And make sure to go for an afternoon tea at Huffkins, a Cotswolds bakery and tearoom that has been around since 1890.
The Slaughters
Lower Slaughter and Upper Slaughter are two very small, picturesque villages in the Cotswolds that you can't miss. Lower Slaughter is the larger of the two (but still tiny with a population of just 236!) and the prettier of the two in my opinion.
In Lower Slaughter, you can get out and walk along the River Eye, which is crossed my multiple pedestrian footbridges with charming stone cottages and brightly colored flowers on both sides.
The main attraction in Lower Slaughter is the old mill, which is at the end of the road heading towards Upper Slaughter. In the opposite direction, you will find a walking path that leads to Bourton on the Water. A leisurely 1.5 miles along the river, this would be a lovely walk on a nice day.
Cirencester
Finally, the large market town of Cirencester is a nice place to stop on your trip. At first glance, Cirencester doesn't seem as charming or quaint as its Cotswold neighbors.
With a population of 19,000, Cirencester is by far the largest town in the Cotswolds. It's also where you will be able to find necessary places like grocery stores and gas stations, which don't exist in the smaller villages. For my first few days in the Cotswolds, those are the only reasons I went to Cirencester and I thought it was bland and ugly because that's all I saw.
But luckily I discovered its cute historic center before I left! The impressive church, nice selection of restaurants and pubs, and pretty pastel-colored buildings makes the town of Cirencester worth a stop on your Cotswolds itinerary.
Other Cotswolds Towns and Villages
I didn't have time to visit these towns and villages, but they are on my list for next time!
If you have a little more time than me, be sure to check out these Cotswolds towns and villages:
Lacock: It's technically just outside the official Cotswold region, but Lacock is a cute town not to be missed. The beautiful Lacock Abbey was a filming location for Harry Potter.
Chipping Campden: Small market town with beautiful and picturesque streets.
Broadway: This is a large village that's home to the Gloucestershire Warwickshire Steam Railway, a historic steam train you can ride on a 14 mile route from Broadway to Cheltenham.
Snowshill: Teeny tiny village with a pretty country church (and not much else!)
When to Visit the Cotswolds
May and June are the best months of the year to visit the Cotswolds to have nice weather and fewer crowds. The flowers and fields will be in bloom, the days will be longer, and the weather will hopefully be warm and sunny.
I visited in early June and it was cold and rainy most of the time, but all the locals I talked to told me this was not normal, even for England.
I would avoid July and August if at all possible, because that's when the Cotswolds see the highest number of crowds. On the flip side, the summer weather is likely to be very nice and you can always get away from the crowds as soon as you walk off the main roads in each town.
Enjoy your visit to the Cotswolds! 🙂
You may also enjoy: 16 Prettiest Villages in England
Save it to Pinterest: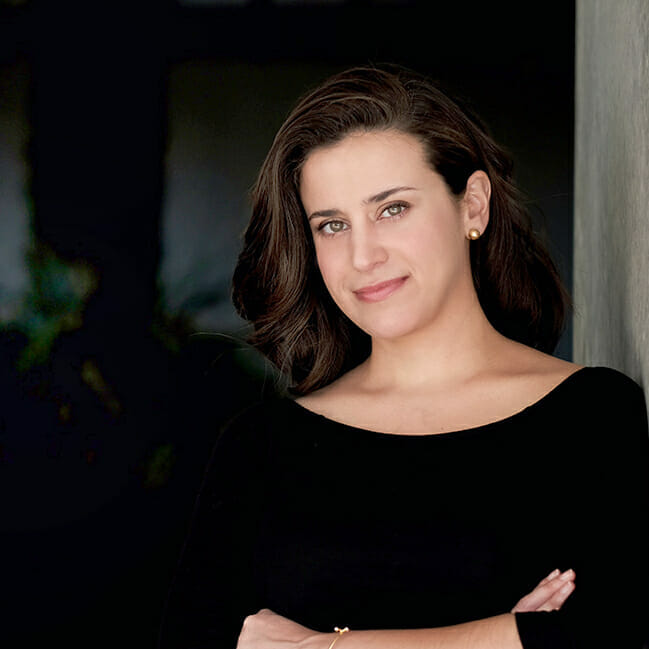 About Denise Cruz
Denise is a marketing executive who escaped corporate to travel the world… twice. A Brazilian native living in the U.S., she's lived in 4 countries and visited 35+ others. After side-hustling her way to financial independence, she curates solo destination guides, slow travel tips, and travel blogging advice on Wander Her Way. When she's not on the road, you can find her in Miami with her dog Finnegan.