Top 10 Best Day Trips from London
Looking for the best day trips from London? Here are 10 day trips not to be missed!
London is a great city for day trips. England is a relatively small country, and there are plenty of interesting destinations in southern England within just a few hours of London.
It's easy to get around, with plenty of trains connecting London to most of these day trip destinations.
Another option is to rent a car, which is what I did on my recent 10-day trip around England.
Or, you can always join an organized tour and they will take care of the transportation and logistics for you. For each of these day trips from London, I have included a link to a tour from Viator, which is the company I always use for tours when I travel.
Without further ado, here are the top 10 best day trips from London:
1. Oxford
The university town of Oxford is located just an hour and fifteen minutes from Central London by train and is the perfect place to spend an afternoon.
Oxford was founded in the year 1096, making it the oldest university in the English-speaking world. Take a stroll around the impressive campus or stop for a bite to eat
Fans of Harry Potter will not want to miss Christ Church College at Oxford, which was used as a filming location in some of the movies.
Tour: Windsor Castle, Stonehenge, and Oxford Day Trip
2. Stonehenge
This UNESCO World Heritage Site on the Salisbury Plain has stumped historians and archaeologists for decades.
Constructed thousands of years ago by a prehistoric people, this mystic monument is thought to be a gathering place for pagan rituals, although no one knows for sure.
You can ponder it for yourself on a day trip from London. Getting to Stonehenge requires taking the train from London to Salisbury (about an hour and a half ride) and then taking the Stonehenge tourist bus for another thirty minutes.
Tour: Windsor Castle, Stonehenge, and Oxford Day Trip
3. The Cotswolds
The Cotswolds are an Area of Outstanding National Beauty (AONB) and it's not hard to see why.
This region in British countryside to the west of London is filled with rolling green pastures and quaint fairytale villages.
Related: 7 Best Cotswolds Villages You Need to Visit
In order to visit the Cotswolds, you really need a car because the public transportation in the area is lacking. It's about a two hour drive from London.
However, if renting a car is not an option, you can always book a full day bus tour of the Cotswolds.
Tour: Cotswolds Tour from London
4. Windsor Castle
Located about an hour outside of London, Windsor Castle is the oldest castle in the world.
Founded in the 11th century, it has been home to 39 British monarchs, and is the place where the Queen spends most of her free time!
This is a great day trip for anyone interested in history or the royal family.
Tour: Windsor Castle, Stonehenge, and Oxford Day Trip
5. Warner Brothers Studio
Harry Potter fans will not want to miss spending the afternoon at Warner Brothers Studio on the official Harry Potter tour.
At these studios located on the outskirts of London, you will get to wander through the movie sets used in the making of Harry Potter, see original props and costumes, and go behind the scenes of how the movies were made.
Tour: Official Harry Potter Warner Brothers Studio Tour
6. White Cliffs of Dover
Located less than two hours south of London by train are the stunning White Cliffs of Dover.
These cliffs gain their striking appearance from their white chalk composition. They are easily one of the most beautiful natural sights in England.
Don't miss the ancient Leeds Castle nearby either!
Tour: Leeds Castle, Canterbury, and Cliffs of Dover Day Trip
7. Bath
The city of Bath, unsurprisingly, gets its name from the perfectly preserved Roman baths that have been there for centuries.
Bath is a short train ride away from Central London, easily reachable in an hour and a half.
In addition to the Roman baths, Bath has a lot to offer and you can easily spend a whole day there. Don't miss the Bath Spa, Bath Abbey, or pretty Pulteney Bridge lined with shops.
Tour: Stonehenge and Bath Day Trip
8. Stratford-upon-Avon
Fans of Shakespeare will not want to miss Stratford-upon-Avon, the birthplace of the Bard.
In this quaint town along the Avon River, you can visit Shakespeare's birthplace, his wife Anne Hathaway's cottage, and his daughter Susanna's home.
The town is a lovely little place to explore and stop for lunch or dinner as well.
Tour: Oxford, Warwick Castle, and Stratford-upon-Avon Tour
9. Brighton
Brighton is a seaside resort town on the southern coast of England that is a popular weekend getaway for Londoners.
It also makes a great day trip, being just under an hour and a half away from London by train.
Spend the day having a picnic on the beach and strolling down the Brighton Palace Pier, or explore the bustling, cool city of Brighton itself. Go shopping in The Lanes, or head to the unique museum at the Royal Pavilion.
Tour: Cycling Tour of Brighton
10. Paris
Fancy visiting a different country for the day?
You can hop on the Eurostar train in London and arrive in Paris in just under 2.5 hours!
Related: How to Plan a Day Trip from London to Paris
While you can't see all of Paris in a day, you can certainly see a lot and have an extremely memorable experience.
Tour: Paris Day Trip from London
I hope you enjoy these day trips from London!
For more England travel planning, be sure to read 10 England Travel Tips You Need to Know.
Save it to Pinterest: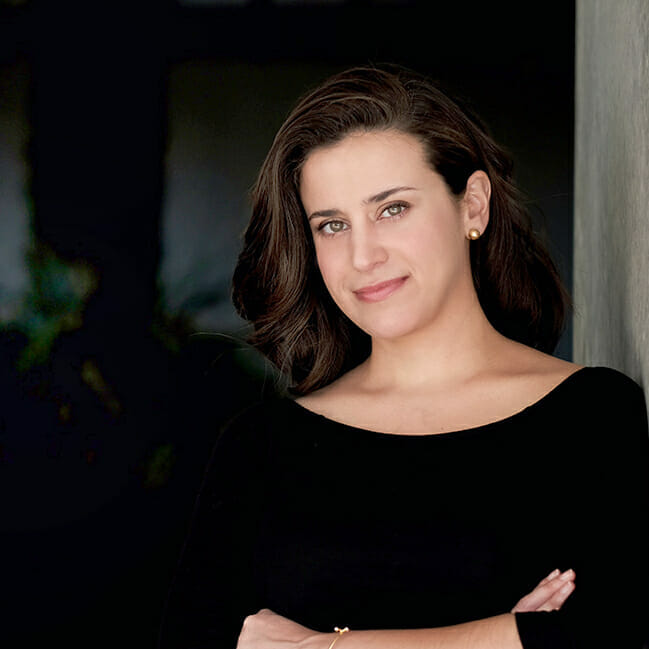 About Denise Cruz
Denise is a marketing executive who escaped corporate to travel the world… twice. A Brazilian native living in the U.S., she's lived in 4 countries and visited 35+ others. After side-hustling her way to financial independence, she curates solo destination guides, slow travel tips, and travel blogging advice on Wander Her Way. When she's not on the road, you can find her in Miami with her dog Finnegan.