A day trip from London to Paris is a lot of fun, and thanks to the Eurostar train, it is absolutely doable. While I highly recommend spending more time in Paris if you can, even one day is worth it and you are guaranteed to have a wonderful time.
I actually did this trip in reverse a while back (a day trip from Paris to London) and it was amazing! But since I actually lived in Paris, I'm going to talk about how to spend a day there rather than in London because Paris is my area of expertise. 🙂
How to Plan a Day Trip from London to Paris
Although one day isn't nearly enough time to see and do absolutely everything in Paris, it's definitely worth the trip. Even just one day in Paris is a magical experience, and it will give you a taste of all that the City of Light has to offer!
Here is how you can plan an amazing day trip from London to Paris:
How to Get There
The BEST way to get to Paris to London is the super-fast Eurostar train. The Eurostar makes the journey from St. Pancras Station in London to Gare du Nord in Paris in under 2.5 hours, and it's a fast and comfortable ride.
Driving or taking a bus from London to Paris takes six to eight hours, depending on traffic. And while flying only takes a little over an hour, you have to factor in getting to and from the airport (both London and Paris have airports far outside the city center.)
With the Eurostar, you get from city center to city center with no hassle.
To maximize your time in Paris, I recommend taking the first train of the day from St. Pancras in London (5:40 AM) and leaving Paris on the last train (9:13 PM.)
You can check booking and ticket fares on the Eurostar website. Round-trip tickets from London start at £58 (around $77) and you will get the cheapest prices booking far in advance. Last-minute bookings can get extremely pricy.
What can you do on a day trip from London to Paris?
In one day, you can do and see a lot in Paris! But I don't recommend trying to cram in all the major sights, because you might end up feeling burnt out and miss the real magic of Paris.
Instead, I recommend picking two or three major points of interest to check out, or choosing a neighborhood or area that interest you the most.
A few of my favorite areas to explore in Paris are:
Latin Quarter: Notre Dame, Shakespeare & Company, and Luxembourg Garden
Montmartre: Sacré-Cœur and Moulin Rouge
1st arrondissement: The Louvre or Musée d'Orsay, Angelina Tearoom, and Tuileries Gardens
Not only are these neighborhoods packed with some of the most popular tourist sites, they are also perfect for just strolling around and appreciating that quintessential Parisian charm.
Pop into the chic boutiques along the Rue Saint-Honoré in the 1st arrondissement. Stop into a quintessential Parisian cafe in Montmartre to sip a coffee and people-watch. Or wander around the ancient streets of the Latin Quarter filled with old bookstores and bakeries.
Later in the day, I recommend heading over to the Eiffel Tower. It's easily accessible by Metro from anywhere in the city, or if you're not too far away, you can take a nice walk along the Seine to get there. (Paris is a very walkable city.)
I would personally skip climbing the Eiffel Tower – the lines and crowds are horrendous, and the view isn't great because it's the only place in the city where you can't see the Eiffel Tower!
Instead, relax on the Champ de Mars and enjoy the view of the tower from there. You can even bring a picnic with you if the weather is nice!
What can't you do on a day trip from London to Paris?
Some of the things you CAN'T do on a day trip from London to Paris:
Visit Versailles, unless it is the ONLY thing you do. While Versailles is only about an hour outside Paris, seeing everything will easily take up an entire day.
Visit Disneyland Paris. Like Versailles, it's about an hour outside of Paris, and you really need to block out a full day for it. There are direct Eurostar trains from London to Disneyland Paris that you can take if you want to do a Disneyland Paris day trip.
Visit basically anywhere outside of central Paris: Giverny, Reims, Chantilly, etc.
Anywhere outside of the city is best saved for when you have a longer stay in Paris!
Travel tips for a day trip from London to Paris
1. The Metro can get you anywhere in Paris. When you arrive at the Gare du Nord, you can easily buy Metro tickets and head to your first destination of the day.
2. While the Metro is great, Paris is also a city meant for walking! You can walk almost anywhere. Won't have access to cellular data while in Paris? Load up Google Maps onto your phone beforehand so you can easily navigate around!
3. Dress to blend in. Don't wear t-shirts, shorts, flip-flops, etc. on your day trip to Paris.
4. Be alert for pickpockets and scam artists – especially in the busy tourist areas. If someone approaches you or gets in your personal space, ignore them and quickly move away.
5. Don't rush your visit or try to cram in too many experiences in one day. The beauty of a day trip to Paris is that you get to enjoy a little slice of Parisian life. So take a stroll along the Seine, get lost wandering down little side streets, and stop into a cafe or the nearest Ladurée for a macaron.
6. Pack an umbrella! Sudden rain showers are common in Paris, and it can start pouring in an instant on a seemingly nice day. Always be prepared with a small travel-sized umbrella in your bag.
7. Bring a portable charger. The last thing you want is your cell phone dying in the midst of taking the perfect picture of the Eiffel Tower. I bring this portable charger with me everywhere I go and it has been a total lifesaver!
8. Make sure that you arrive back at Gare du Nord at least one hour before your train's departure time. You will have to go through immigration, which can take a good bit of time.
Enjoy you day trip from London to Paris!
Save it to Pinterest: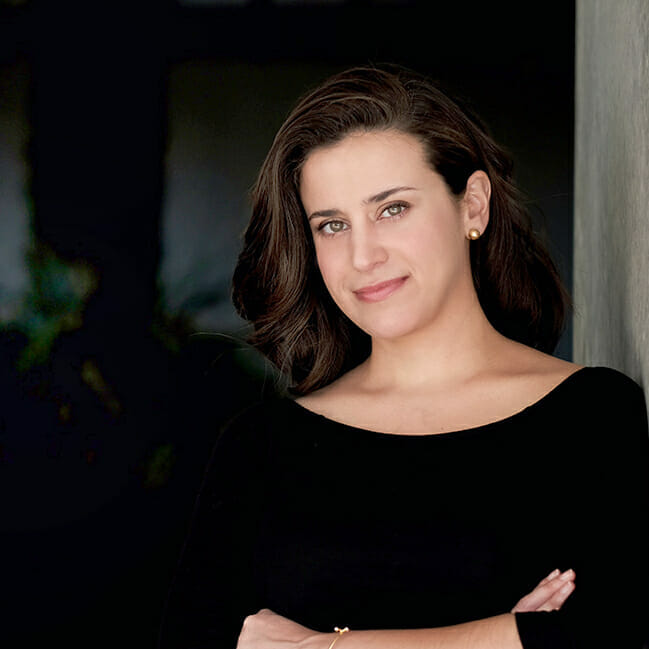 About Denise Cruz
Denise is a marketing executive who escaped corporate to travel the world… twice. A Brazilian native living in the U.S., she's lived in 4 countries and visited 35+ others. After side-hustling her way to financial independence, she curates solo destination guides, slow travel tips, and travel blogging advice on Wander Her Way. When she's not on the road, you can find her in Miami with her dog Finnegan.