The Best Christmas Markets in Europe
If you buy something through the links on this page, you're helping me pay for my next adventure—thank you for clicking! Learn more.
Top 21 Best Christmas Markets in Europe
Visiting Christmas markets in Europe is one of the best ways to get into the holiday spirit.
Many places in Europe, from big cities to small towns and villages, host Christmas markets every holiday season. Usually held from late November until late December or early January, Christmas markets are the perfect place to go to do your holiday shopping, enjoy a variety of holiday treats, and admire beautiful lights and decorations.
No matter where you go in Europe, you can probably find a Christmas market going on somewhere.
Here are 21 of the best Christmas markets in Europe to add to your bucket list:
1. Strasbourg, France
Strasbourg has the most famous Christmas market in France, and one of the largest too. It's easily accessible from Paris thanks to the TGV train, and near the German border so you can easily hop over and continue your Christmas market touring there.
2. Vienna, Austria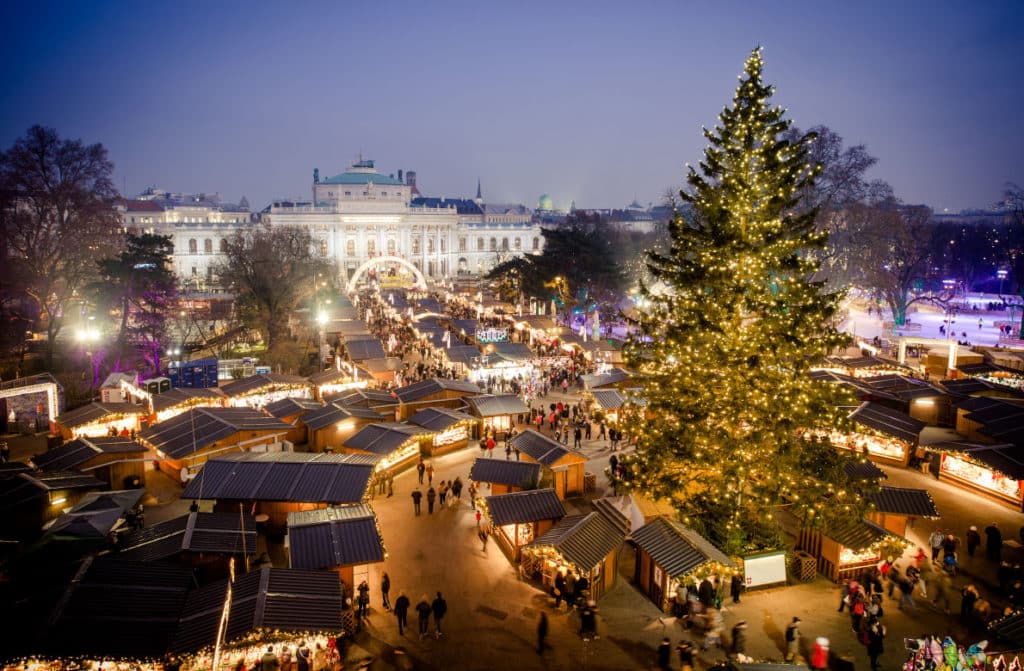 By far the best Christmas markets in Austria, the capital city of Vienna puts on spectacular, festive markets every year. The best market is located in the square in front of City Hall and is known as the "Vienna Magic of Advent."
3. Prague, Czech Republic
Prague has one of the most gorgeous Old Towns in all of Europe, so it's no surprise that the Christmas market held there every year looks like something straight out of a fairytale.
4. Cologne, Germany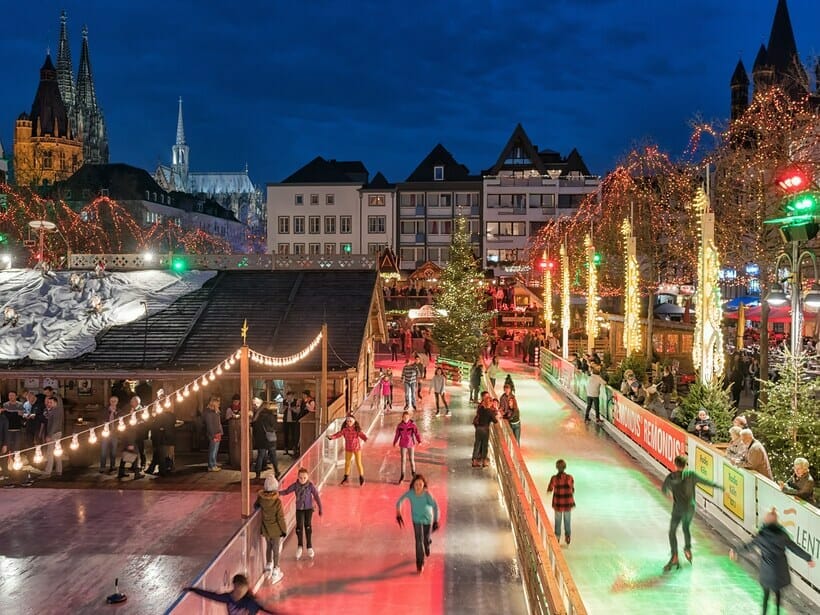 The Cologne Christmas market is everything you would expect from a classic German Christmas market, with everything from mulled wine and cinnamon biscuits to ice skating.
5. Tallinn, Estonia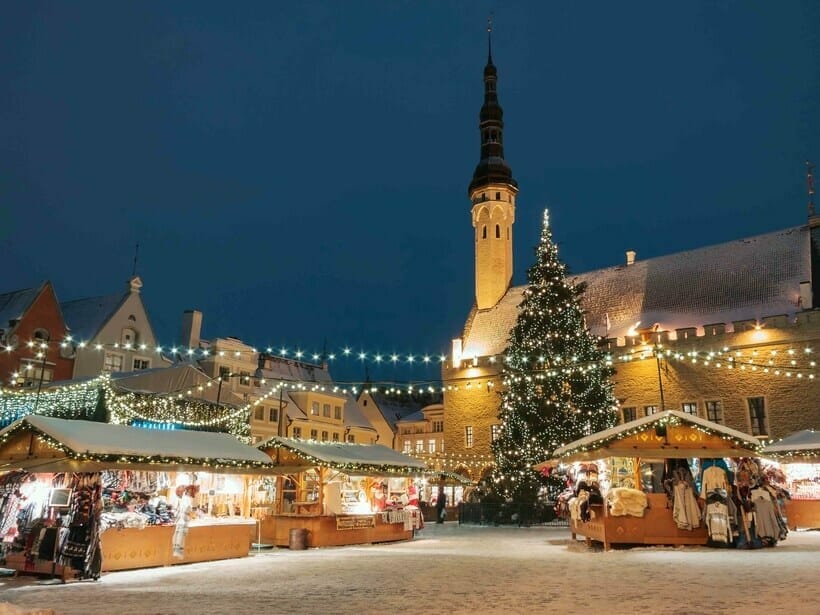 Tallinn's Christmas market has the distinction of being the place where the first ever Christmas tree was displayed in Europe, way back in the 1400s. Today, the market is as festive as ever, with stalls selling Baltic crafts and specialties like black pudding.
6. Budapest, Hungary
The Budapest Christmas market, known as the "Advent Feast at the Basilica" takes place in front of St. Stephen's Basilica every year and features ice skating, crafts, and food like the traditional Hungarian chimney cake.
7. Nuremberg, Germany
Nuremberg is home to one of the most popular Christmas markets in Europe, and it's not hard to see why: Visiting this market feels like visiting a true Christmas wonderland.
8. Munich, Germany
One of the best German Christmas markets can be found in the Bavarian capital of Munich. This gorgeous Christmas market stands out from the crowds thanks to the huge twinkling Christmas tree that's set up in the Marienplatz square every holiday season.
9. Brussels, Belgium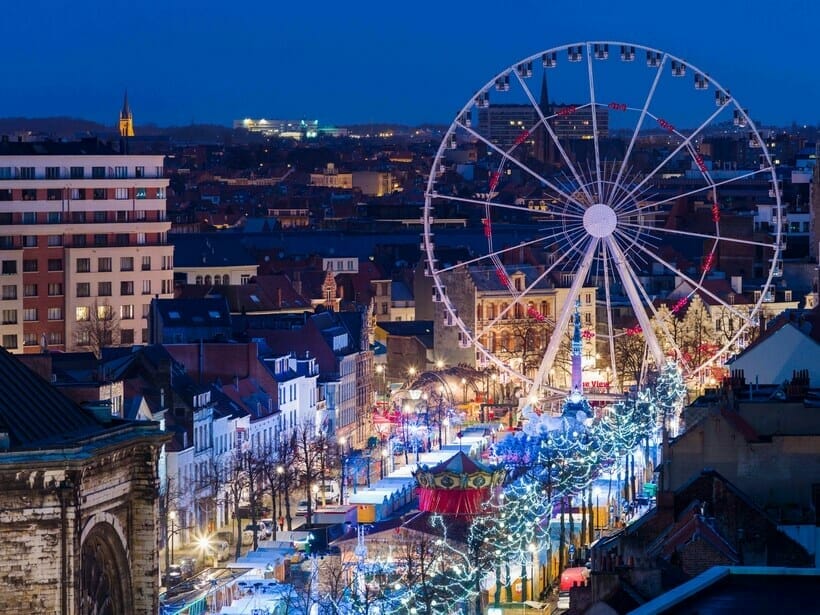 The city of Brussels hosts a great Christmas market known as "Winter Wonders" every year. The market offers all kinds of wonders from stalls selling gifts and food to a giant Ferris wheel overlooking it all!
10. Salzburg, Austria
Salzburg is home to a lovely Christmas market that's located right in the heart of the Old City, which also happens to be a UNESCO World Heritage site.
11. Basel, Switzerland
Switzerland isn't as well known for its Christmas markets as some of its neighbors like Germany and France, but the festive Christmas market in Basel is well worth a visit on your European itinerary.
12. Colmar, France
Colmar is a tiny village in France close to the border with Germany that is known for being one of the most picturesque places in Europe. While Colmar and its Christmas market may be small, it makes up for it with a ton of charm.
13. Edinburgh, UK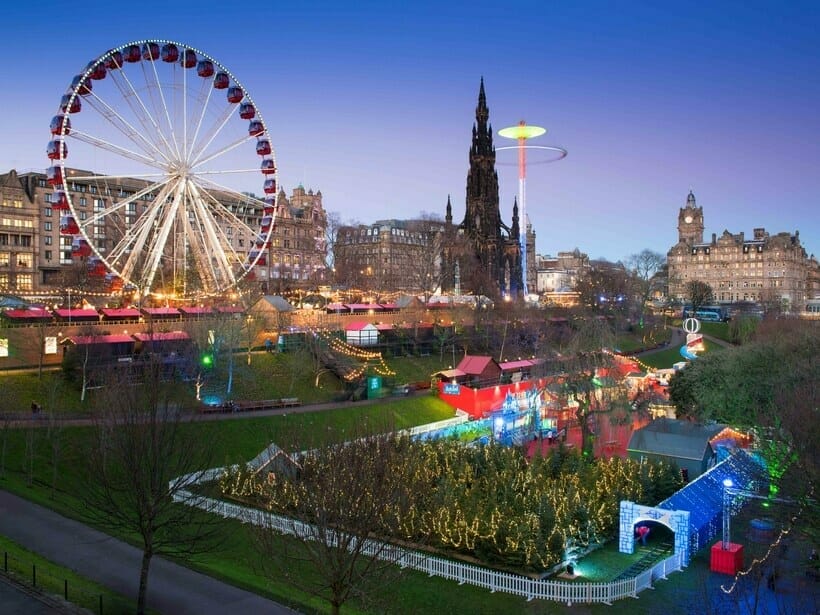 One of the best Christmas markets in the UK can be found in Edinburgh, Scotland. The sprawling East Princes Street Gardens are turned into a winter wonderland every holiday season.
14. Stuttgart, Germany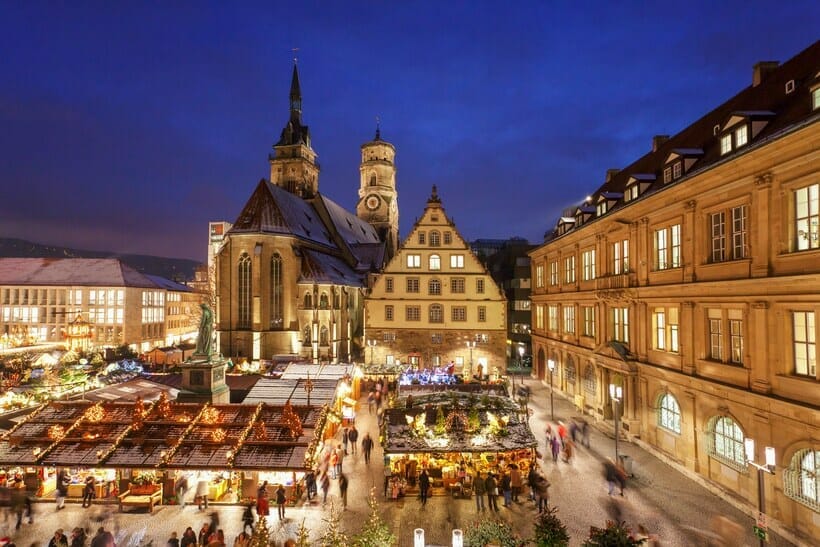 Stuttgart is home to Germany's oldest Christmas market. Spread out across four squares in Stuttgart's city center, this sprawling traditional Christmas market is one that you shouldn't miss.
15. Dresden, Germany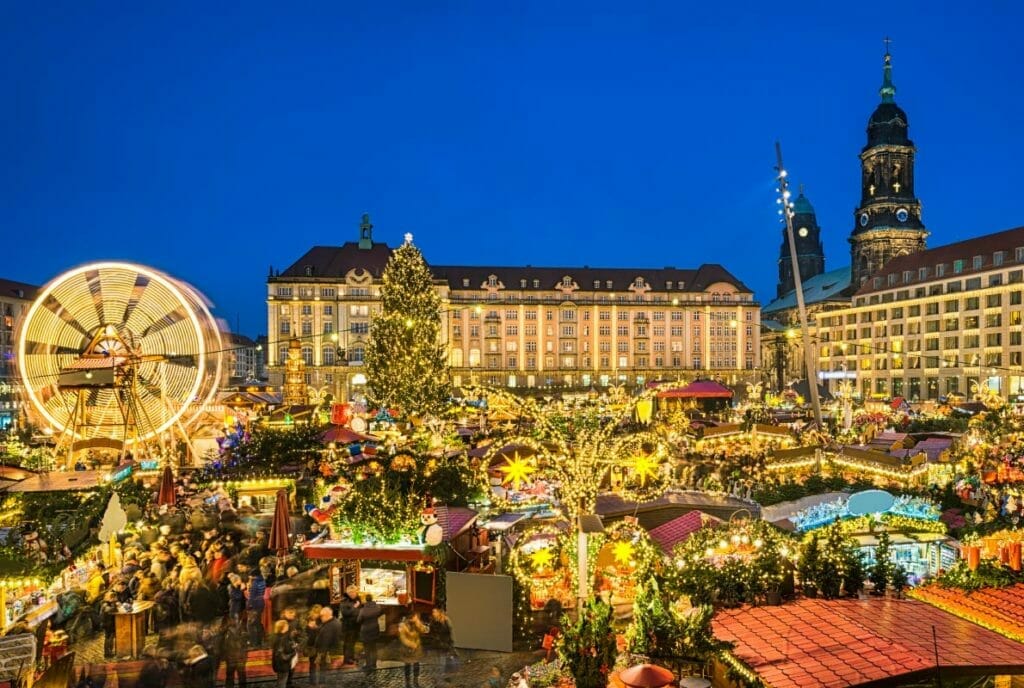 For one of the best Christmas markets in Europe, head to the the German city of Dresden. This market is among the oldest in Germany, and truly feels like stepping into a winter wonderland.
16. Trento, Italy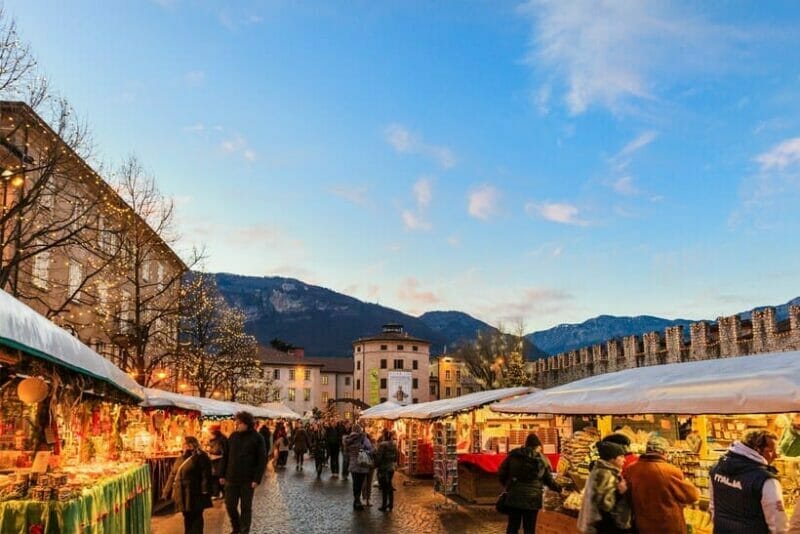 Italy might not be the first country you think of for Christmas markets, but the northern Italian city of Trento has a Christmas market not to miss. Nestled in the foothills of the Alps, the Trento Christmas market is located on the cobblestone streets of the old town.
17. Copenhagen, Denmark
Tivoli Gardens has the distinction of being the second-oldest amusement park in the world. It also has the distinction of being transformed into one of the best Christmas markets in Copenhagen every winter! This market is fun for the whole family.
18. Helsinki, Finland
The Helsinki Christmas market is the perfect place to go if you are looking for traditional Finnish arts and crafts. And of course the market wouldn't be complete without a sauna, a cozy Scandinavian tradition perfect for those cold winter days.
19. Erfurt, Germany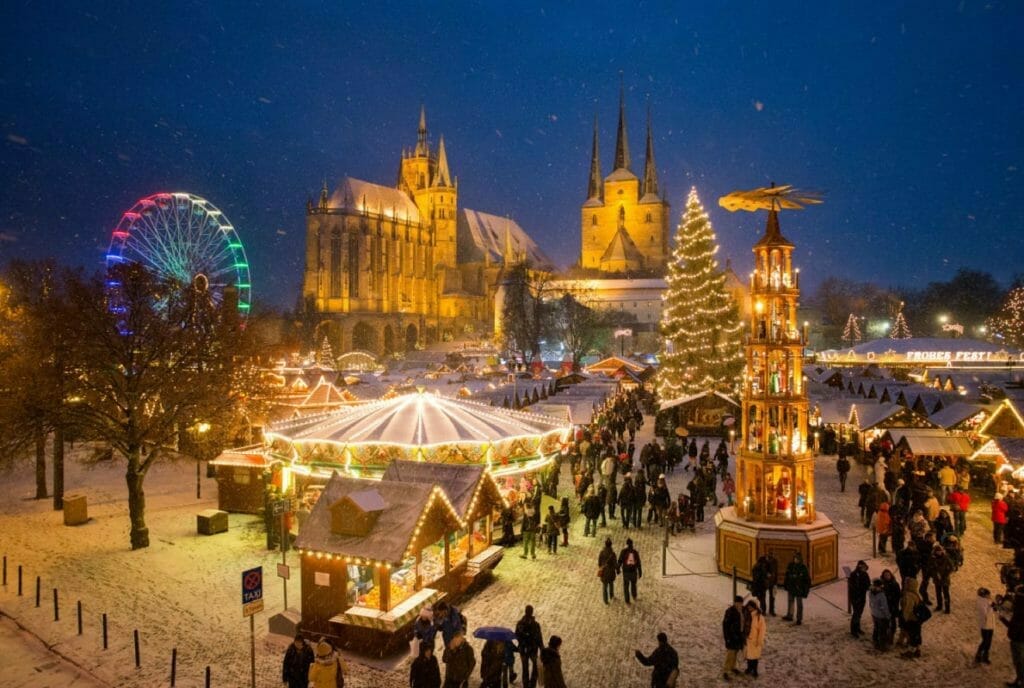 This German city is home to one of the prettiest Christmas markets in Europe. It's a truly magical market, set in the medieval Cathedral Square area of the city.
20. Cluj, Romania
Located in the Transylvania region of Romania, the city of Cluj puts on a festive Christmas market every holiday season complete with thousands of twinkling Christmas lights.
21. Leipzeig, Germany
Another one of the best Christmas markets in Europe can be found in the German city of Leipzeig. This Christmas market is also among the largest in Europe.
The Best Christmas Markets in Europe
So these are the best Christmas markets in Europe!
To find the best deals on flights to Europe, I always recommend checking Skyscanner. If you are flexible on your dates or your destination, you can find some incredible deals.
As for where to stay, you can find some great deals on apartments through Airbnb. In my experience, it's usually much cheaper (I'm talking 50% cheaper) for a really nice apartment on Airbnb compared to a mid-range hotel during the holiday season in Europe.
You can get $40 off your first Airbnb booking when you sign up here.
You might also be interested in…
Save it to Pinterest: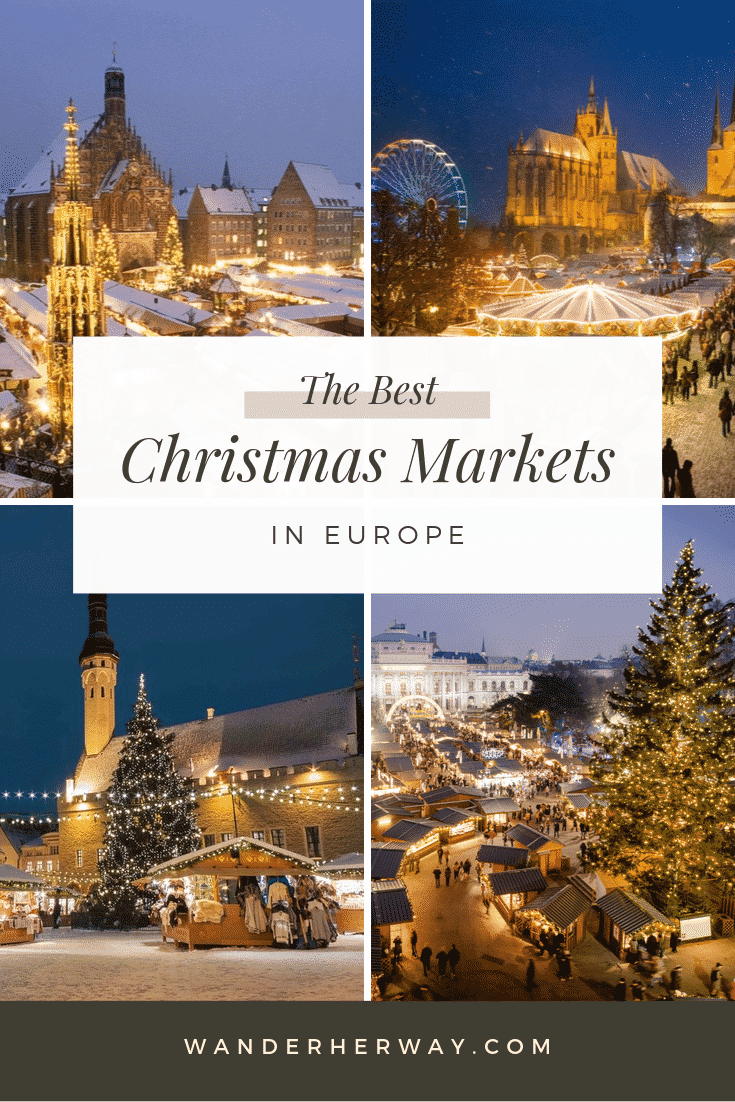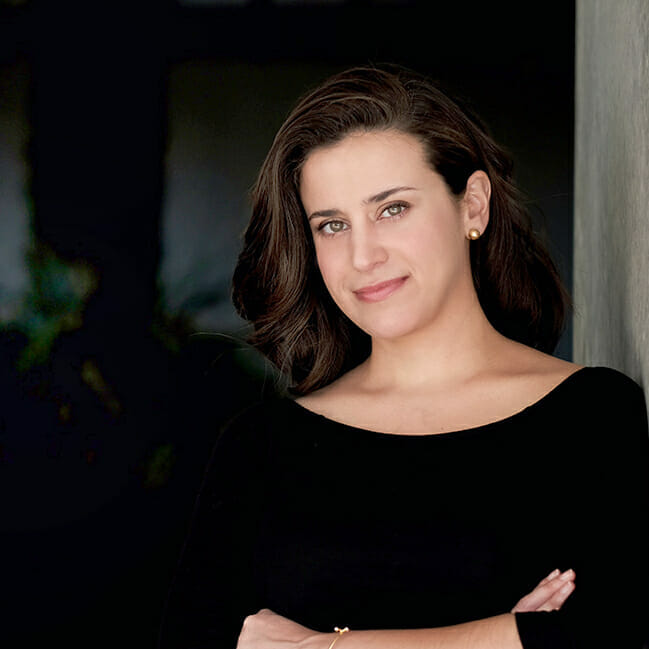 About Denise Cruz
Denise is a marketing executive who escaped corporate to travel the world… twice. A Brazilian native living in the U.S., she's lived in 4 countries and visited 35+ others. After side-hustling her way to financial independence, she curates solo destination guides, slow travel tips, and travel blogging advice on Wander Her Way. When she's not on the road, you can find her in Miami with her dog Finnegan.