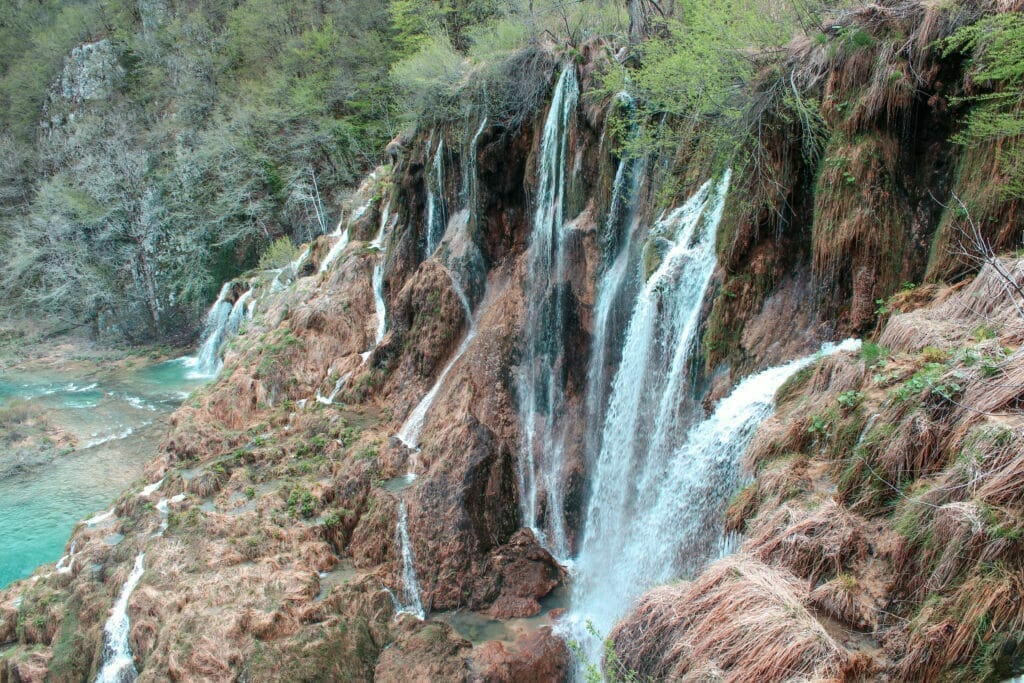 Plitvice Lakes or Krka National Park?
Croatia is known for many things: its stunning coastline, picture-perfect islands, and of course its lush national parks filled with turquoise waterfalls you see photos of all over Pinterest. Two of the most popular national parks in Croatia are Plitvice Lakes and Krka.
A common question people have is whether they should visit Plitvice Lakes or Krka National Park.
The easiest answer is that if you have the time, you should visit both. Plitvice Lakes and Krka National Park are both worth the visit, and they are equally beautiful in different ways.
These two national parks were some of the biggest highlights of my two weeks in Croatia, and I would not hesitate to go back to either of them again.
But what if you have really limited time, and can only dedicate one day to a national park?
Here's how to decide between Plitvice Lakes or Krka National Park.
First, I'll give an overview of both parks, then share my opinion for how to decide which park to visit if you really only have time to visit one while in Croatia.
Plitvice Lakes National Park
Plitvice Lakes National Park is located inland in northern-central Croatia. It's about 2 hours from Zagreb, 1.5 hours from Zadar, and 2.5 hours from Split by car.
You can do it as a day trip from any of these places, although Split is obviously going to be the furthest distance and you will spend a minimum of five hours in transit, so I don't recommend it.
Plitvice Lakes National Park is much larger than Krka National Park. It consists of 16 interconnecting lakes and dozens of beautiful waterfalls. The park is split into the "Upper Lakes" and "Lower Lakes" and you will need to take the free park shuttle to get between them (or else have a very long walk.)
Related: 9 Tips for Visiting Plitvice Lakes National Park
Being so large, I would only come here if you can dedicate a full day to it. (As in, arrive right when the park opens in the morning and leave when it closes!) Otherwise, you might feel rushed.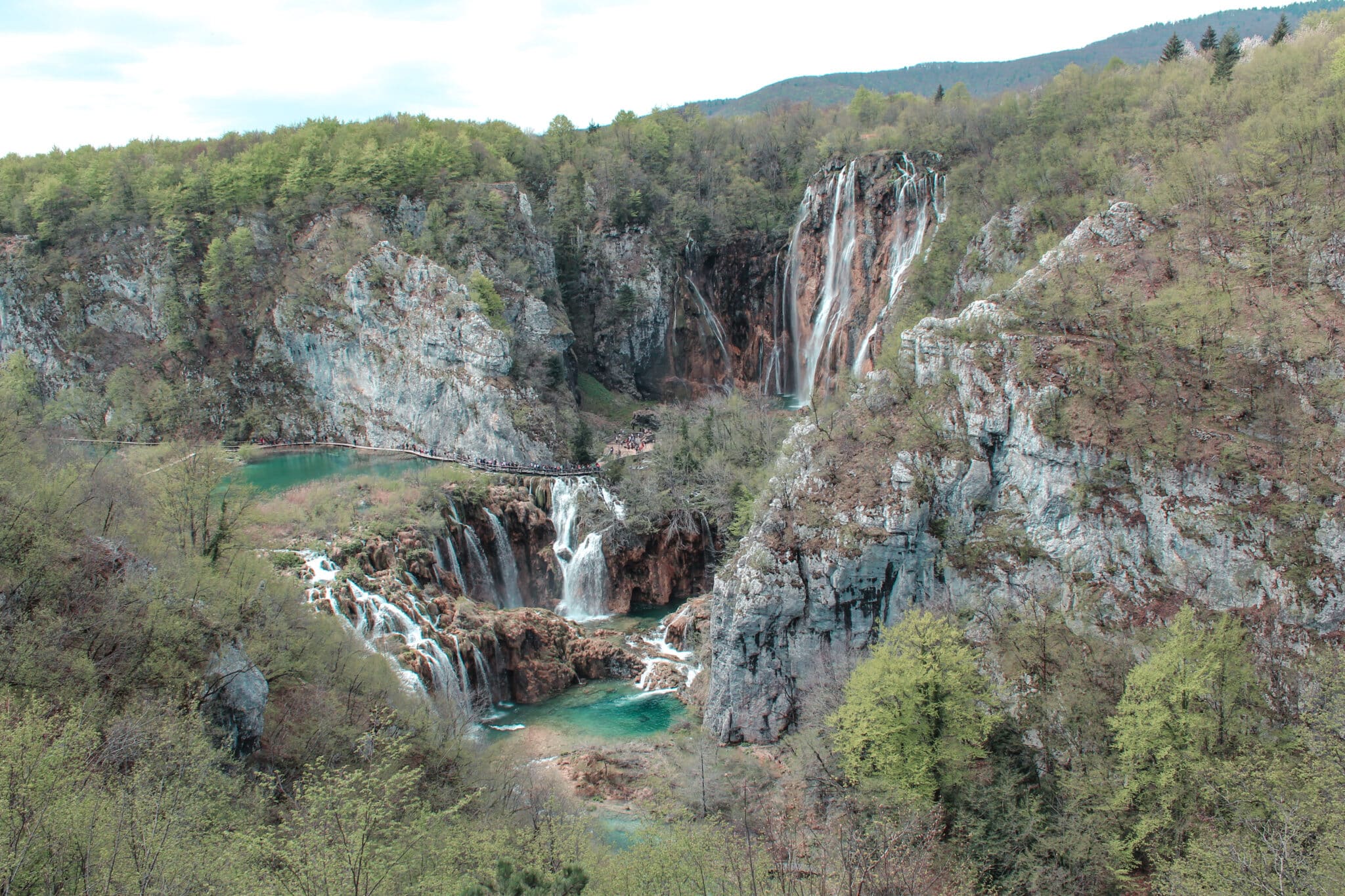 Plitvice Lakes has more waterfalls than Krka National Park, and overall I would say the scenery is a little more dramatic and impressive than Krka as well.
One other thing to note is that Plitvice Lakes National Park is more expensive than Krka National Park. Admission prices vary based on season, and you can find current costs right here.
Krka National Park
Krka National Park is located in central Croatia about one hour from the coast, and it is just over one hour by car from both Zadar and Split.
It is the more compact of the two parks. Like Plitvice Lakes, there are wooden boardwalks winding through the park, except the paths at Krka mainly follow a defined loop.
Since Krka is smaller, it's definitely easier to do as a day trip. If you start at the Skradin entrance, you also get a nice 25-minute boat ride included in your ticket price.
Speaking of admission, Krka National Park is cheaper than Plitvice Lakes, which makes sense due to its smaller size. You can check here for the current costs, which vary by season.
Plitvice Lakes or Krka: Which to Choose
If you are short on time and coming from Split, then Krka National Park is the one I would choose to visit simply because it is the easiest and most feasible national park to reach in a day trip.
From Zadar, you can do either Krka or Plitvice Lakes because they're both fairly close.
If you are in Zagreb or another northern part of the country, Plitvice Lakes National Park makes the most sense to visit. You can do it as a day trip from Zagreb, or you can easily stop there as you're going from Zagreb to the coast, because it's right on the way.
Neither of these national parks are particularly "challenging" but if you're looking for the easiest walks, I would choose Krka National Park because it's smaller.
As for getting to either park, you have three options: car, bus, and organized tour. My top choice for visiting either park would be renting a car for maximizing time and flexibility. I rented a car to visit Plitvice Lakes, and vastly preferred it to taking the bus to Krka.
Buses take longer than driving by car, and they can run extremely late (looking at you, Croatia Bus.) And while they may seem cheaper, if you are traveling in a group, splitting the cost of a rental car can actually work out to be the same cost or even less than the bus.
Taking an organized group tour is another good option if you don't want to self-drive. While it's more expensive, you'll have guaranteed transportation and there's no hassle.
Final Thoughts
Hopefully this has helped you decide between Plitvice Lakes or Krka National Park!
If you can make it work with your itinerary in Croatia, I do highly recommend visiting both. But if you truly only have time to visit one, I hope this helped you choose.
Whichever national park you end up visiting, enjoy your time there!
Related: The Best One Week in Croatia Itinerary
Save it to Pinterest: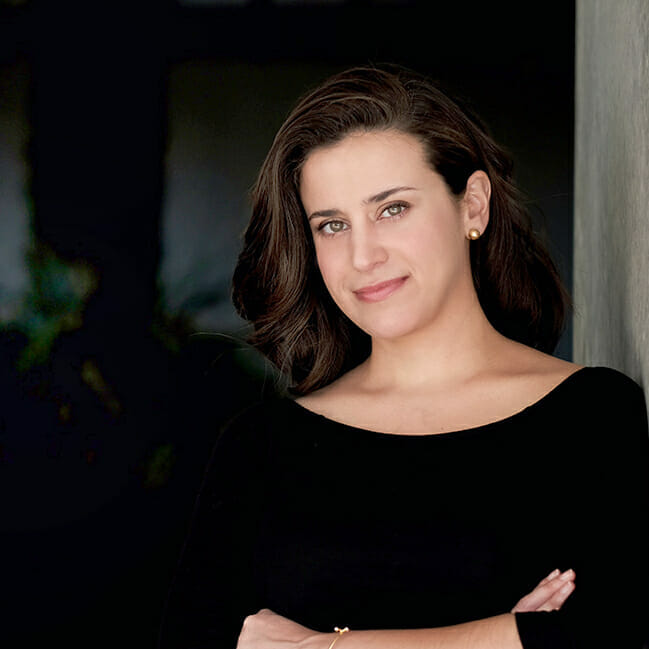 About Denise Cruz
Denise is a marketing executive who escaped corporate to travel the world… twice. A Brazilian native living in the U.S., she's lived in 4 countries and visited 35+ others. After side-hustling her way to financial independence, she curates solo destination guides, slow travel tips, and travel blogging advice on Wander Her Way. When she's not on the road, you can find her in Miami with her dog Finnegan.