Guide to Plitvice Lakes National Park
Plitvice Lakes National Park is one of the most picturesque places in Croatia.
With its winding wooden boardwalks, turquoise lakes, limestone cliffs, and endless waterfalls, it's not hard to see why this national park attracts more than one million visitors per year.
Named Croatia's first national park in 1949, and a UNESCO World Heritage Site in 1979, Plitvice Lakes National Park is made up of 16 interconnecting lakes and dozens of waterfalls.
It's easily accessible to visitors, and fits in nicely on almost every Croatian itinerary.
Related: The Best One Week in Croatia Itinerary
Here's what you need to know about visiting Plitvice Lakes National Park, including my top tips for visiting to help you maximize your time, money, and experience.
Practical Information
First things first, here is the practical information you need to know about the Plitvice Lakes, like how to get there, operating hours, and admission fees.
Getting There
Plitvice Lakes National Park is located about 2 hours from the capital Zagreb, and about 1.5 hours from the coastal city Zadar, making it a great day trip from either place.
It's also 2.5 hours from the coastal city Split, so it's doable in a day trip but you'll have a longer travel day. You can also do it as a stopover from Zagreb on the way to Zadar or Split.
You have three options for getting to Plitvice Lakes National Park: bus, car, or private transportation.
Private transportation (like a private transfer or group tour bus) is probably the easiest option for reaching the national park, but also the most expensive. (It can cost $100+ for a tour.)
Driving is a straightforward process and the one that I recommend for maximum flexibility. Renting a car for a day in Croatia is fairly inexpensive, and it's an easy drive. Parking is 8 kuna per hour.
Finally, the most budget-friendly option for reaching Plitvice Lakes is taking the bus. Tickets from Zagreb or Zadar range from 80 kuna to 110 kuna and they are direct routes.
There are three bus stops near the park. You will want to get off at the stop by the bridge to reach Entrance 1 of the park. The bus stops are easily identifiable, as they look like log cabins.
Operating Hours
Plitvice Lakes National Park is open 365 days per year.
The operating hours change depending on the season.
In the winter months, the national park is only open from 8 AM to 4 PM, whereas in the peak summer months it is open from 7 AM to 7 PM. Be sure to check the operating hours before you go.
You can read the full operating hours on their official website here.
Admission Fees
Like with the operating hours, admission fees change by season.
Adult tickets range from 80 kuna to 300 kuna depending on the season, while student tickets range from 50 kuna to 200 kuna depending on the season.
With such a stark difference, you can save a lot of money visiting during the off season. The prices are highest during the summer months, from June through September.
Check all the admission fees on their official website here.
Tips for Plitvice Lakes National Park
And now without further ado, here are my top tips for visiting Plitvice Lakes National Park!
Arrive early
Try to get to the park first thing in the morning when it opens, especially if you are visiting during the high season or on a weekend, to enjoy the scenery without as many crowds.
The park starts getting more crowded around 10 AM to 11 AM, so you can have a few quiet hours to enjoy your surroundings in solitude if you arrive right when the park first opens.
It's also a large national park with a lot of ground to cover, so you'll want a full day there.
Get a rental car
I recommend taking a rental car to Plitvice Lakes National Park.
Especially if you are traveling with multiple people, splitting the cost of a rental car will save you money. Even if you're by yourself like I was, it can still be cheaper than taking an organized tour. (My rental car was $55, plus $8 parking and the cost of gas.)
Having a rental car also gives you the most flexibility. You can spend the whole day at the park, and not have to worry about the bus schedule or a tour schedule.
Park at Entrance 1
There are two entrances to the national park, Entrance 1 and Entrance 2.
I recommend going through Entrance 1 when you arrive, which will put you at the Lower Lakes. This is the most popular part of the park, so it's best to start there when you arrive.
Then make your way to the Upper Lakes (which do not get as crowded) later in the day.
Bring your student ID
If you're a student (or you can still pass as one) be sure to bring your student ID with you to get a discount on your ticket! Although I graduated several years ago, I still bring my university ID with me in Europe because there are so many good student discounts.
Plitvice Lakes National Park is no different. They offer a sizable student discount that can save you between 30 and 100 kuna on your ticket depending on the season.
Use the shuttles and boats
Your admission ticket includes free use of the shuttles (AKA the Panoramic Trains) and boats at Plitvice National Park. These are very useful for getting around the park.
In particular, taking the shuttle from Stop 1 (located near Entrance 1) to Stop 3 is the best way to get from the Lower Lakes to the Upper Lakes. You can walk, but it will take a REALLY long time. The shuttle, on the other hand, only takes about 10 minutes.
Pack snacks and a lunch
Be sure to pack plenty of snacks, drinks, and even a picnic for lunch!
There are several restaurants within the park, but they aren't great. The prices weren't the worst I have ever seen, but they were still pretty high, and the quality of the food was not good.
Visit at an off time
With Plitvice Lakes National Park being open 365 days a year, you can go any time.
However, peak season (June through September) is going to be the most crowded time of year, and that goes for everywhere else in Croatia too. It's also the most expensive time of year.
I visited Plitvice Lakes in May and thought it was the perfect time to go. The waterfalls are especially strong in the springtime because of high precipitation and snowmelt. You'll also save money visiting outside of the peak season, and the savings are pretty significant.
I also recommend going on a weekday. I went on a Saturday, and it was way more crowded. When I visited nearby Krka National Park the following week on a Wednesday, it was practically empty.
Wear sturdy shoes
The walking paths at Plitvice Lakes are mainly wooden boardwalks and dirt trails. The trails can contain lots of rocks and roots, making them uneven, and the boardwalks are a bit uneven too.
You will better off wearing sturdy, closed-toe shoes instead of sandals or flip-flops.
Forget the swimsuit
Swimming is not permitted anywhere at Plitvice Lakes National Park because of its status as a UNESCO World Heritage Site, so leave your swimsuit at home.
However, swimming IS allowed at nearby Krka National Park in the summer. (Krka National Park makes a great day trip from Zadar or Split. It's only about an hour away from both destinations.)
Visiting Plitvice Lakes National Park
Plitvice Lakes National Park is one of the coolest destinations in Croatia that should not be missed. It's one of those places that absolutely lives up to all the photos you've probably already seen!
I hope you found these tips useful and have a great time on your visit to Plitvice Lakes.
Related: Plitvice Lakes or Krka: Which Waterfalls to Visit?
Save it to Pinterest: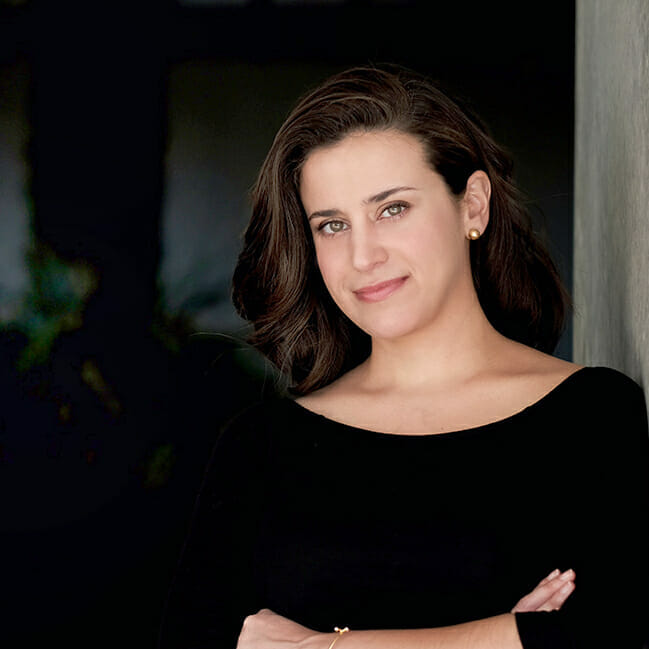 About Denise Cruz
Denise is a marketing executive who escaped corporate to travel the world… twice. A Brazilian native living in the U.S., she's lived in 4 countries and visited 35+ others. After side-hustling her way to financial independence, she curates solo destination guides, slow travel tips, and travel blogging advice on Wander Her Way. When she's not on the road, you can find her in Miami with her dog Finnegan.