How to Avoid Tourist Traps in Europe
Europe is home to some of the world's best restaurants… and the world's worst tourist traps.
Whether you're in Paris or Rome or Barcelona, there are some truly incredible local restaurants, as well as some overpriced tourist traps that will leave you feeling ripped off.
Luckily, it's not too hard to avoid tourist traps in Europe if you know what you're looking for.
Here are the top five signs of a tourist trap restaurant to look out for:
1. Menus with pictures of the food.
If you see a menu outside the restaurant displaying pictures of the food they serve, it's a tourist trap. A real, decent restaurant won't need picture menus to convince you their food is appetizing.
2. Menus in English displayed outside.
When a restaurant has menus written in English (or multiple other languages) posted outside, it's probably a tourist trap too. While some authentic restaurants will offer you an English menu if you ask, the best restaurants typically don't.
3. Hawkers trying to get you to come in.
By far one of the most annoying signs of a tourist trap! Some restaurants will have hawkers standing outside on the sidewalk trying to get you to come in. No matter how tired or hungry you are, ignore them and keep walking if you want to enjoy a decent meal!
4. Located near a popular landmark or tourist area.
Be wary of restaurants located right near popular tourist landmarks like the Eiffel Tower, or in crowded tourist areas like St. Mark's Square in Venice.
Most of the time, these are going to be overpriced tourist traps. You can usually find better options on side streets or further away from touristy areas.
5. No prices on the menu.
Always take a look at the menu before you order and make sure you see prices listed. A common scam at tourist trap restaurants is giving you a menu with no prices, then drastically overcharging you on your bill, and there's nothing you can do about it then.
These are the biggest red flags of a tourist trap… now how do you figure out what's actually good?
Do your research before you go: Research a few great local restaurants before your trip and add them to your itinerary so you won't end up stumbling into a tourist trap because you're just too hungry/tired to find somewhere else to eat.
Ask a local: Get recommendations from a local, like a barista at a coffee shop near your hotel or a local tour guide for the best places to eat in the area.
Take a food tour: A great way to try authentic local food is through a food tour run by a local guide. There are all kinds of food tours out there, from street food to local delicacies. You can find a lot of great tours on Airbnb.
Get off the beaten path: You can easily avoid tourist traps by getting off the main tourist trail. Once you walk a few blocks away from a popular tourist landmark or busy street and you'll find better deals and better food.
More Travel Tips
For more practical travel tips, be sure to read the following:
Save it to Pinterest: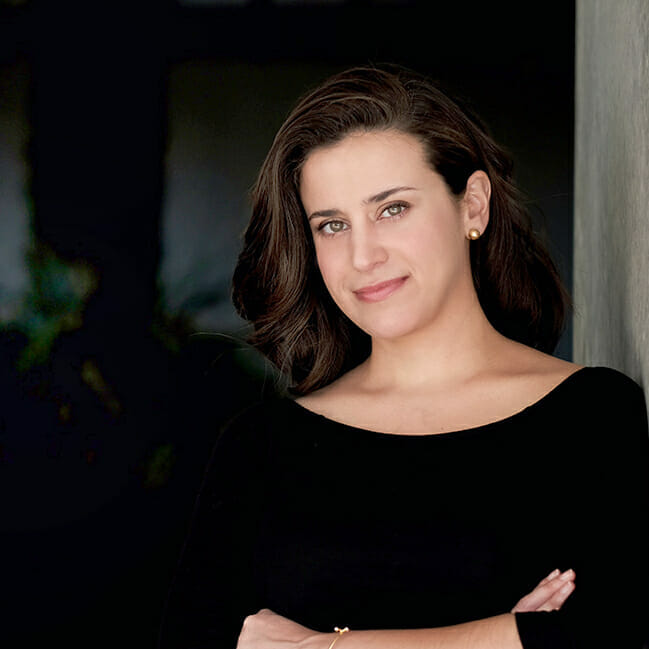 About Denise Cruz
Denise is a marketing executive who escaped corporate to travel the world… twice. A Brazilian native living in the U.S., she's lived in 4 countries and visited 35+ others. After side-hustling her way to financial independence, she curates solo destination guides, slow travel tips, and travel blogging advice on Wander Her Way. When she's not on the road, you can find her in Miami with her dog Finnegan.