How to Plan a Disneyland Paris Day Tip
Are you thinking of planning a Disneyland Paris day trip? Here is everything you need to know to make sure you have the perfect day!
How Do You Get to Disneyland Paris?
Disneyland Paris is just an hour away from central Paris by train. You just hop on the RER A train (tickets are €7.60 each way) and get off at the last stop, Marne-la-Vallée–Chessy. From the train station it's just a two minute walk to the entrance of Disneyland!
You can buy tickets for the RER at most Metro stations throughout Paris. If you are coming directly from CDG airport, you can take a TGV train to the park and get there in just twelve minutes. There is also a direct Eurostar train to Disneyland Paris from London!
How Long Do You Need at Disneyland Paris?
The nice thing about Disneyland Paris is that it's a lot smaller than Disney World in Florida. Instead of five parks, there are only two: Disneyland Park and Walt Disney Studios Park. Both of the parks are pretty small, and they are located just a five minute walk away from each other.
So while you need at least a few days to a week for Disney World in Florida, you can easily do all of Disneyland Paris in just one day! Of course, if you really want to spend more time at the parks, you could do an overnight trip and spend two full days at the parks.
Every time I have been to Disneyland Paris, I've just gone as a day trip from Paris and I've had plenty of time to do everything I wanted to do.
However, I do recommend getting to the parks right when they open and taking the last train out after the parks close for maximizing your time!
How Much Are Tickets and Where Can You Buy Them?
A one day ticket that will get you into BOTH parks will cost you somewhere between $78 and $114 depending on the date of your visit. (Prices in USD.)
There are three different price classes: Mini, Magic, and Super Magic. Basically the prices change based on dates. On most weekdays, you can get a Mini ticket (the cheapest.) But on weekends and around holidays, you will probably have to pay more for a Magic or Super Magic ticket.
Make sure to select the one day, two park option for your ticket so you can get into both parks.
I recommend buying your tickets online beforehand, because they are sometimes cheaper on the website and you won't have to wait in line to buy tickets once you get to the park!
Tip: Change the language on the Disneyland Paris website to see if you can get a better price! Sometimes there are different prices and promotions based on which language you select (Try US English, UK English, French, Italian, and German.)
When Is the Best Time for a Disneyland Paris Day Trip?
If you can, going on a weekday is your best bet for a Disneyland Paris day trip. The tickets are usually cheaper and the parks are much less crowded!
The exception to this is if you go during August (French holiday month) or around a big holiday like Christmas or Easter.
The least crowded times of year to visit Disneyland Paris is fall (September through November) according to this Disneyland Paris crowd calendar.
It's important to keep in mind that at some times of the year, a lot of the restaurants and attractions at the parks might be closed for the season or for refurbishment. Make sure to check the Disneyland Paris website before planning your trip to see what will be closed while you're there.
When I visited in March and April, a LOT of things were closed. This can be a bit of a shock compared to the American parks, where very few restaurants and attractions close, even during the off season.
What to Do at Disneyland Paris
There are two parks at Disneyland Paris: Disneyland Park and Walt Disney Studios Park. Disneyland Park is the larger and more popular of the two, and has Sleeping Beauty's castle.
I recommend that you start your day at Walt Disney Studios Park because it's really small and you can hit most of the rides in just a few hours. Around lunchtime, leave and go over to Disneyland Park, which is literally just a five-minute walk away.
I'm going to list the best rides/attractions at each park in a minute, but first I want to talk about the FastPass system at Disneyland Paris.
FastPasses at Disneyland Paris
If you've been to other Disney parks, you are probably familiar with FastPasses. They are free tickets that let you skip the line for a ride at a scheduled time. You don't have to pay extra for FastPasses – they are included with your park admission.
Disneyland Paris still uses the "old system" of FastPasses where you get a paper ticket from a kiosk.
To get a FastPass for a ride, simply go up to the FastPass kiosk at the entrance for that ride. Then insert your park ticket and select which time you would like to come back and ride the ride. You can only have one FastPass at a time, so you should pick the earliest time available for the ride.
The machine will print out a FastPass ticket for you with the one-hour time slot for you to return to that ride and enter through the FastPass line (which usually only takes a few minutes.)
FastPasses are a great way to go on rides that normally have long lines without having to wait nearly as long. While you're waiting for your FastPass time slot to come around, you can take a break to eat or go on other rides that don't have as long lines.
You can get unlimited FastPasses throughout the day, but you can only have one at a time. This is why I recommend getting the earliest time slot available and then immediately getting another FastPass after you use the previous one, and so on throughout the day.
Walt Disney Studios Park
Walt Disney Studios Park is where you should start your day and spend the morning before heading over to Disneyland Park around lunchtime.
Here are my favorite rides at Walt Disney Studios Park that you cannot miss!
Rides:
Ratatouille (FastPass)
Tower of Terror (FastPass)
Crush's Coaster
Rock 'n' Rollercoaster (FastPass)
Walt Disney Studios Park is small and gets a bad reputation, because it's not as good as Disneyland Park, but you definitely should not miss it because it does have some really fun and unique rides.
Disneyland Park
There are so many more rides at Disneyland Park than Walt Disney Studios, so that's why I recommend spending the majority of your day there!
These are my favorite rides and attractions that I think everyone should do at Disneyland Park:
Rides:
Hyperspace Mountain (FastPass)
Indiana Jones (FastPass)
Star Tours (FastPass)
Pirates of the Caribbean
Snow White and the Seven Dwarves
It's a Small World
Peter Pan's Flight (FastPass)
Mad Hatter's Teacups
Phantom Manor
The Carousel
Attractions:
Sleeping Beauty's Castle (the prettiest Disney castle – and you can walk through it!)
Alice in Wonderland Labyrinth
Nightly fireworks show
You can easily get most of these rides and attractions done in a single day if the park is not too crowded and you maximize your usage of the FastPasses.
However, if the parks are crowded, you may need to choose your top rides to focus on.
Language Barriers at Disneyland Paris
About half the attractions at Disneyland Paris are in French and half in English. This is a lot of fun, even if you don't speak French. You will still recognize the songs and be able to follow along with the storylines if you're a Disney fan, and the "plots" of attractions are all easy to understand.
All of the employees at Disneyland Paris speak at least a little English, so you shouldn't encounter much of a language barrier if you don't speak French. However, it's still good to come prepared with some basic French phrases like hello (bonjour), please (s'il vous plaît), and thank you (merci) to be polite.
Cultural Differences at Disneyland Paris
Many Americans who have been to the Florida or California theme parks are surprised by the "rudeness" of employees at Disneyland Paris (ex. waiters who aren't overly attentive, or customer service employees who aren't extra-cheerful.)
However, most of these these are just cultural differences between the U.S. and France and shouldn't be perceived as a personal slight.
In France, waiters don't hover and constantly check in with you throughout your meal because that's actually considered rude of them. (French people would prefer to be uninterrupted during their meal.)
Waiters also don't work for tips in France and are paid a living wage, so there's also no extra incentive to be overly attentive to customers.
Additionally, many employees at Disneyland Paris see it as just another job (as opposed to the fanatical Disney obsession a lot of the U.S. employees have.) It's not to say that Disneyland Paris employees are bad at their jobs or don't care, but just keep in mind that the expectations for customer service are different in France.
Other Tips for Your Disneyland Paris Day Trip
So now that I've covered just about everything, I wanted to give you a few more tips for making your day trip to Disneyland Paris absolutely magical:
Download the Disneyland Paris app. It will let you check ride wait times throughout the day.
Bring a jacket. Even if you go during summer, it can still be really chilly in the morning and evening in Paris. This is definitely one of the coldest Disney parks— nothing like Florida or California!
Eat breakfast before and bring a lunch. The food at Disneyland Paris is expensive, and in my opinion, not as good as the food at other Disney parks. You may only want to do one meal at an in-park restaurant. Here's a list of the best and worst Disneyland Paris restaurants.
Use the single rider line. Some of the more popular rollercoasters have a single rider line, so if you don't mind not sitting with your friends/family on the ride, this is a good way to skip the lines.
Bring a portable charger. I use this portable charger to keep my phone charged all day at the parks.
Get the earliest FastPasses slots. When visiting Disneyland Paris, you will get unlimited FastPasses but you can only get a second one after you use the first one, and so on. For this reason you should schedule your first FastPass of the day at the earliest available time slot so you can continue to maximize the amount that you get throughout the day.
Enjoy your Disneyland Paris day trip! 🙂
🏰 For more tips about visiting Disneyland Paris, make sure to read my post about 15 Essential Disneyland Paris Tips.
Save it to Pinterest: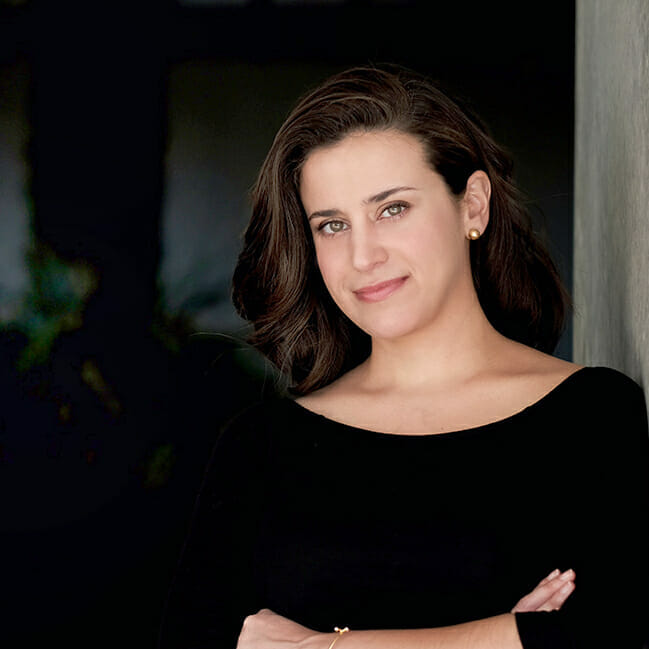 About Denise Cruz
Denise is a marketing executive who escaped corporate to travel the world… twice. A Brazilian native living in the U.S., she's lived in 4 countries and visited 35+ others. After side-hustling her way to financial independence, she curates solo destination guides, slow travel tips, and travel blogging advice on Wander Her Way. When she's not on the road, you can find her in Miami with her dog Finnegan.