10 Amazing Things to Do in Cartagena, Colombia
If you buy something through the links on this page, you're helping me pay for my next adventure—thank you for clicking! Learn more.
The Best Things to Do in Cartagena
If you're looking for a beautiful, historic city to visit, you should definitely add Cartagena de Indias to your list! This Colombian city is a UNESCO World Heritage Site, and for a good reason—it's stunning.
Founded in 1533, Cartagena is full of colonial architecture and Spanish influence. Walking around the city, you'll feel like you've stepped back in time. Cartagena is a colorful blend of different cultures, Spanish colonial architecture, and Afro-Caribbean influences. A delightful mixture of old and new, between the historic Walled City and the gleaming skyscrapers of Bocagrande.
There are so many cool things to do in Cartagena. Here are some of my favorites from my trip!
Take a Free Walking Tour of the Old City
Free walking tours are one of my favorite ways to get acquainted with a new city—and Cartagena is a great place to walk around. I always take a walking tour on the first day of my trip. They're a great way to learn about a new destination and familiarize yourself with the best places to go and how to get around.
Most Cartagenas walking tours last about two hours and cover many of the most popular sites, including famous landmarks and historical sites like the old city walls, the Monumento Torre del Reloj (clock tower), Barrio Getsemani, and the Gold Museum. The guide will just walk by these sites, but you can decide to come back later and explore on your own.
You can sign up for a free walking tour of Old Town at Free Tour Cartagena. But I recommend getting a private tour for a more intimate experience. Private walking tours cost only about $45-60 per person and are totally worth it.
As with any tour—free or paid—you should never forget to tip your local guide afterward.
Explore the Street Art in Getsemani
Barrio Getsemani is a hip and lively neighborhood just outside the walled Old Town of Cartagena. It has a rich history and is famous for its graffiti, street art, music, and folkloric traditions.
The Getsemani neighborhood is one of the best areas to stay in Cartagena—it has lots of new hotels and hostels. It is also home to some of the best restaurants in Cartagena!
It is a great spot to spend an afternoon or evening just wandering around, checking out graffiti by local artists, and enjoying the street performers.
Buy Fruit from a Palenquera
Palanqueras are a ubiquitous sight in the streets of Cartagena and throughout Colombia. They're beautiful black women wearing colorful traditional dresses and selling fresh fruit from bowls they balance on their heads.
The palaqueras come from San Basilio de Palenque, a small village near Cartagena. The village was established in 1691 as the first "free town" for African slaves in the Americas. Historically, women from the village would come into the city to sell fruit.
Nowadays, the palanqueras make more money by posing for photos with tourists than by selling fruit. So, buy some delicious fruit and give a tip if you take a picture with or of a palenquera woman!
Day Trip to Rosario Islands
Although Cartagena city proper has beaches, they aren't very nice. The high-rise Bocagrande neighborhood is known for its beaches, but most people report that they are dirty and overcrowded.
For the perfect beach escape in Cartagena, I recommend taking a day trip to the nearby Rosario Islands instead. The Rosario Islands are a group of islands located about an hour off the coast of Cartagena by boat. There you'll find crystal-clear water and secluded white sand beaches.
You can take day trips from Cartagena to enjoy the islands or stay overnight in one of the many hotels and resorts located on the islands.
If you're still not convinced, Rosario Islands is also surrounded by beautiful coral reefs worth scuba diving for!
Walk the City Walls
The Walled City of Cartagena was declared a UNESCO World Heritage Site in 1984 and is one of the top activities in Cartagena. And one of my favorite things from the trip!
The defensive walls around Cartagena were originally built to protect the city from pirate attacks (arrrgh!). The walls were Cartagena's first line of defense, and the maze-like layout of the city streets was designed to confuse invaders and get them lost.
These days, you can walk through the stone walls and get an incredible view of the old city as you go around it. The best time to visit the walls ion in the evening. That way, you'll avoid the extreme afternoon heat and sun.
Take a Street Food Tour in Cartagena
Cartagena is a foodie paradise with delicious street food on every corner! Unless you're a picky eater, I highly recommend taking a street food tour in Cartagena.
The guide will take you to the best spots in town and tell you about the history and culture of the local cuisine. I took a 2.5-hour street food tour and really enjoyed it!
We sampled about eight popular street foods in Cartagena: arepas, empanadas, local fresh fruit, cheesy fried snacks, and more!
Visit the Palace of the Inquisition
Hiding behind the pretty facade of an elegant Spanish colonial fortress is a museum about one of the many dark parts of Cartagena's history, the Spanish Inquisition.
Carried out by officials of the Catholic Church, the Spanish Inquisition lasted for over 200 years in Cartagena until Colombia gained independence from Spain in 1812.
Hundreds of suspected heretics were tortured during those two centuries at the Palace of the Inquisition. And for about a $6 admission fee, you can see some pretty gruesome torture devices on display at the museum.
Take a Ghost Tour
One really fun activity to do in Cartagena is taking a ghost tour. Cartagena is said to be home to many ghosts, and you can learn all about them on a guided tour.
You'll hear stories of hauntings, possessions, and even murders while exploring some of the city's most beautiful and atmospheric places.
I recommend paying a bit extra for a small group tour to make the most of this unforgettable experience that's sure to send a chill down your spine!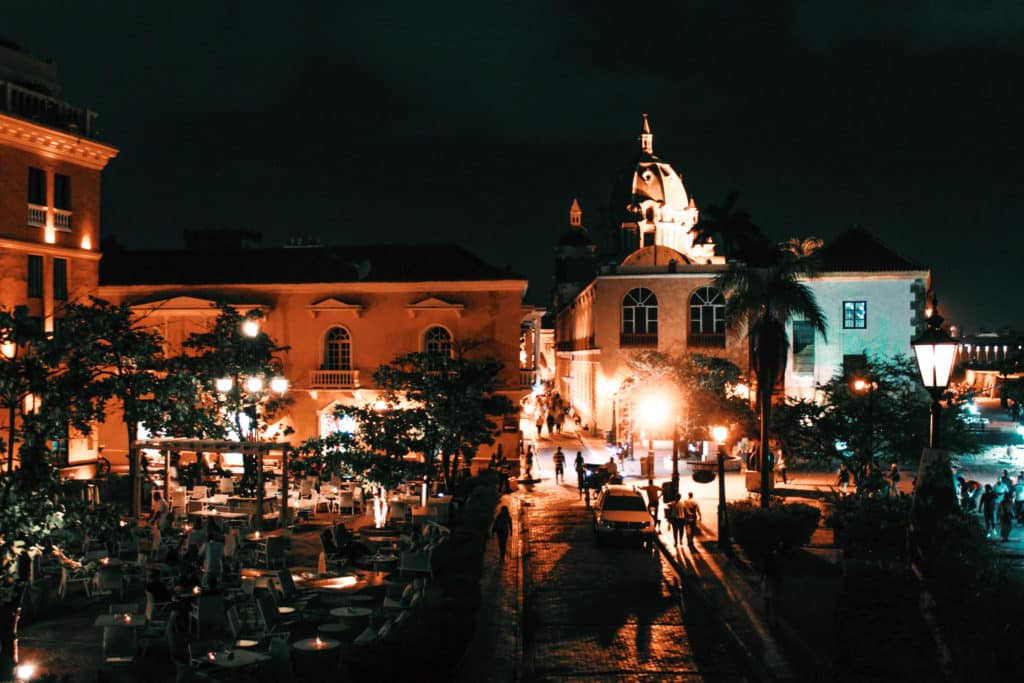 Check out San Pedro Claver Church
This church is located in a pretty square in the Old City, and it's worth going inside. Founded by Jesuits in the 17th century, this church is named for Pedro Claver, a priest known as "slave to the slaves."
He spent most of his life ministering to enslaved people and arguing for their better treatment. He is also commonly misrepresented as supporting the abolition of slavery. Still, there is no evidence that he actually did this.
The church has a museum with church artifacts along with indigenous and Afro-Colombian art. There's a small entrance fee to the museum.
Cool Off at the Pool
It gets unbearably hot in Cartagena (90-100 degrees Fahrenheit). I found it too hot to be outside for a long time on some afternoons. This is where staying at a hotel with a pool helps!
Going for a dip in the pool is the perfect way to beat the afternoon heat. The pool at Casa San Agustin (pictured below) is really remarkable!
These are some of the best things to do in Cartagena, Colombia!
For more posts about Cartagena, be sure to read the following:
Save it to Pinterest: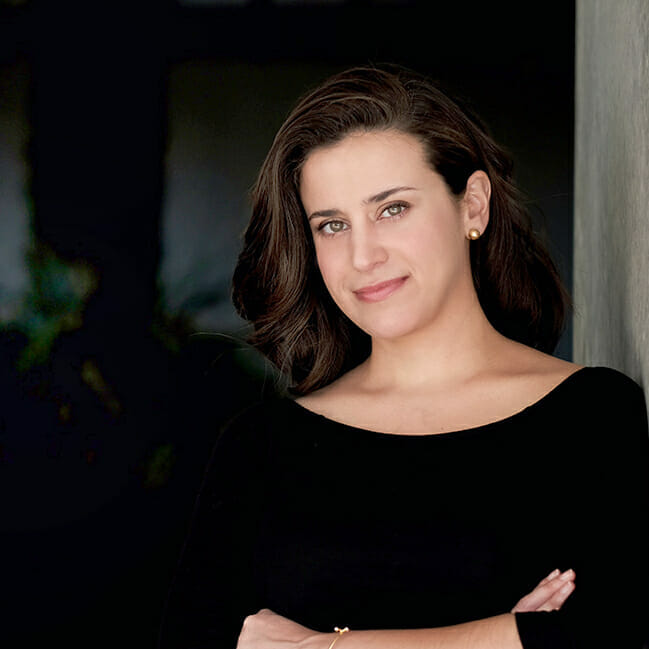 About Denise Cruz
Denise is a marketing executive who escaped corporate to travel the world… twice. A Brazilian native living in the U.S., she's lived in 4 countries and visited 35+ others. After side-hustling her way to financial independence, she curates solo destination guides, slow travel tips, and travel blogging advice on Wander Her Way. When she's not on the road, you can find her in Miami with her dog Finnegan.