24 Inspiring Books Like The Alchemist
If you buy something through the links on this page, you're helping me pay for my next adventure—thank you for clicking! Learn more.
The Alchemist is an international bestselling novel written by Brazilian author Paulo Coelho that was published in 1988. This popular book has been translated into 67 languages and has sold more than 150 million copies worldwide.
The book tells the story of an Andalusian shepherd boy, Santiago, who travels the world searching for a worldly treasure that can give meaning to his life. Along his way, he meets various people and falls in love with a beautiful local woman, Fatima.
The Alchemist has inspired readers and travelers for many years. And if it has left you wanting more, check out these similar books.
Here is a list of 24 books like The Alchemist:
The Prophet by Kahlil Gibran
The Prophet is a collection of poetic essays by Lebanese-American poet and best-selling author Kahlil Gibran. Written in 1923, The Prophet has been translated into more than 100 languages. The poems in this collection are timeless and inspirational. They cover various topics and leave you with a moral message about children, eating and drinking, love, joy and sorrow, death, and friendship.
Journal of a Solitude by May Sarton
May Sarton, a Pulitzer Prize-winning author, wrote about the idea of solitude and how it is often misunderstood as loneliness. Journal of a Solitude is about May's experience as a female artist. It is a beautiful, profound, and honest book. She writes about how solitude can be an enriching experience if you allow yourself to explore it. If you are a solo traveler, you should definitely read this book.
Wild: From Lost to Found on the Pacific Crest Trail by Cheryl Strayed
Wild: From Lost to Found on the Pacific Crest Trail is a memoir about Cheryl Strayed's life. Like the main character in The Alchemist, Cheryl was yearning for something more. So she decides to hike the Pacific Crest Trail, which runs from California to Oregon, on her own – despite having zero experience hiking. In 2014, the memoir became a major motion picture starring Reese Witherspoon, who was nominated for an Academy Award for the role.
"Alone had always felt like an actual place to me, as if it weren't a state of being, but rather a room where I could retreat to be who I really was."
― Cheryl Strayed, Wild: From Lost to Found on the Pacific Crest Trail
Life of Pi by Yann Martel
If you are looking for a book similar to The Alchemist, make sure you don't miss out on Life of Pi. Life of Pi is a bestselling novel written by award-winning author Yann Martel. Life of Pi is a fantasy adventure story about a 16-year-old boy stranded on a small boat for 227 days after a shipwreck. Oh yeah, and he has to share the boat with a Bengal tiger! Life of Pi is the perfect balance between delicate language and a strong voice to convey the book's message that everyone can choose their own story, even you.
The Boy in the Striped Pajamas by John Boyne
The protagonist of this 2006 book is eight-year-old Bruno. Although Bruno is too young to understand where he lives, you will quickly find out Bruno's father is a German Commandant in a concentration camp. Bruno befriends a little boy on the other side of the fence named Shmuel. The two young boys develop a friendship that will have tragic consequences. The Boy in the Striped Pajamas was made into a movie in 2008. Tip: whether you read the book or watch the film, keep tissues nearby!
Tuesdays With Morrie by Mitch Albom
Morrie is a college professor who, in his sixties, discovers he is dying. One of Morrie's students, Mitch, sits with him during his last days. Morrie's final talks will leave Mitch and you with lifelong lessons. Tuesdays With Morrie is an inspirational book that, like The Alchemist, will make you think and self-reflect. Are you just existing, or are you really living? Tuesdays with Morrie will have you rethinking what is essential in life and what isn't.
The Little Prince by Antoine de Saint-Exupéry
The Little Prince is one of the most beloved stories ever published. This French novel tells the story of a young boy who leaves his tiny home planet to cure his loneliness. Through encounters with various characters along his journey, the Little Prince learns valuable lessons about life and love.
The book was inspired by a plane crash that left author Antoine de Saint-Exupéry survived stranded, just like the main character in his story. However, like in The Alchemist, the narrator in this story is a child.
The Little Prince is a short read with beautiful illustrations by the author, but don't be fooled! This little book is packed with life lessons and philosophical teachings. Since it was initially published in 1943, there have been various film and stage adaptations of The Little Prince.
Eat Pray Love by Elizabeth Gilbert
Unless you've been living under a rock, you have heard of Elizabeth Gilbert's best-selling memoir, Eat Pray Love. The book became wildly popular after it was made into a motion picture starring Julia Roberts. The book is based on Elizabeth Gilbert's own life. After a divorce, the author was suffering from depression and felt like she had hit rock bottom.
Like Santiago, from The Alchemist, she also felt the need to travel deep in their soul. So, on a whim, she decided to go on a journey of self-discovery. The book takes you along her journey through Italy, India, and Indonesia.
Five People You Meet in Heaven by Mitch Albom
The Five People You Meet in Heaven is the second Mitch Albom book to appear on this list, and for a good reason. The Five People You Meet in Heaven teaches you what it would be like to live your life without regret. The main character is Eddie, a ride mechanic who dies in an accident at the amusement park where he works. The book takes you along on his journey through heaven after he dies, as well as the lessons he learns.
The Power of Now by Eckhart Tolle
In 1997 Eckhart Tolle wrote The Power of Now, a self-help guide. This self-help guide will teach you to live in the present and not overthink because thinking causes pain. By reading The Power of Now, you will go on an inspiring adventure of self-discovery. You will want to begin living in the moment.
Fairy Tales and Stories by Hans Christian Anderson
Hans Christian Anderson is known as the king of fairy tales. He was born in Denmark during the 1800s and wrote Fairy Tales and Stories in 1874. The narratives in Fairy Tales and Stories are filled with symbolism and morals. And just like in The Alchemist, you learn information at the same time as the protagonist.
Fairy Tales and Stories includes tales like The Little Mermaid and The Snow Queen, both became Disney movies. The Little Mermaid inspired the film of the same name, of course. But if you can't guess the name of the animated film based on The Snow Queen, just let it go!
Animal Farm by George Orwell
Written in 1945, Animal Farm is one of the most controversial books in the world—it's been banned in several countries due to its political nature and criticism of communism. Like The Alchemist, Animal Farm is an allegory. The book is a tale of a society of farm animals attempting to create a new form of government after liberating themselves from their human/farmer oppressors.
The story follows the animals as they choose the leaders for their rebellion, establish their new forms of governance, and finally succumb to another domination.
Unfortunately, the animals quickly learn there is no such thing as paradise when two pigs run for leader of the farm. Animal Farm is a classic tale of what happens when the wrong person gains too much power.
All the Light We Cannot See by Anthony Doerr
All the Light We Cannot See is a sorrowful emotional novel that was published in 2014. The book won several awards, including the Pulitzer Prize for Fiction. All the Light We Cannot See is a story about hope and resistance. You'll join the two main characters, a French blind girl and a German boy, whose lives intersect in a shocking way when their fate is impacted by war.
Netflix has announced plans to adapt All the Light We Cannot See into a series.
Secret by Rhonda Byrne
Most people have heard about the Secret. But, just in case you need a refresher, the Secret is a self-help book that encourages you to change your way of thinking to attract positivity to your life. After you read the Secret, it will be hard to go back to your old ways of thinking. In the book, author Rhonda Byrne will tell you about a three-step process, "ask, believe, receive," that will help us to achieve the positive forces we want in our life.
Aesop's Fables by Aesop
Aesop was a thinker during ancient Greece who first introduced the moral of the story in his fables. It is hard to know if his stories are true or not—some say that he never existed. However, Aesop's Fables was written sometime around the eighth century and are still relevant today! The Alchemist is a fable that teaches you many lessons throughout the way, just like Aesop's Fables do. The main moral of The Alchemist is to follow your dreams and do what your heart desires.
One Hundred Years of Solitude by Gabriel Garcia Marquez
Gabriel Garcia Marquez's masterpiece, One Hundred Years of Solitude, is considered one of the most important pieces of literature in our time. The book follows the Buendia family throughout many generations and is set in the fictional town of Macondo, Colombia. The book describes the founding fathers laying down their first foundations and how they occupy themselves before, during, and after their day-to-day lives.
Shantaram by Gregory David Roberts
Shantaram is a 2003 novel by Gregory David Roberts. Although he says that Shantaram is a novel, it is highly based on his real life. Our main character, Lin, escapes from jail and flees Australia. He ends up in India, and Shantaram is a collection of stories from his time there. Like the Alchemist, Shantaram weaves together excellent writing along with a captivating voyage story.
Zen and the Art of Motorcycle Maintenance by Robert M. Pirsig
Robert M. Pirsig's philosophy in Zen and the Art of Motorcycle Maintenance is that nothing exists but the present. The past is only a memory, the future is only a plan, and the present moment is the only thing that matters right now. That is some deep stuff that I just happen to agree with.
The Monk Who Sold His Ferrari by Robin Sharma
The Monk Who Sold His Ferrari is a memoir by Robin Sharma. It tells the tale of high-profile lawyer Julian Mantle who drastically changes his life after having a heart attack. He quits his job to find balance traveling through Asia and Europe and living like a monk for six months. Julian goes from having everything to giving it all up for this life-changing journey. The moral of this story might be my favorite of all, chase the things you love.
Arabian Nights by Annonymous
Arabian Nights is a collection of ancient tales from the Middle East translated by Sir Richard Burton in 1880. Written by unknown authors, the stories date back to the 9th century. They have been passed down through generations before they were compiled in the 18th century. These stories are entertaining and historical documents that capture a lost world and provide insight into an entirely different culture.
Kite Runner by Khlaed Hosseini
Both the Kite Runner and The Alchemist are allegorical and compelling reads. Kite Runner is about Amir's life and his struggle to fit in while dealing with traumatic memories from his childhood. Kite Runner is a very popular book club book and became a best-seller after it was released in paperback.
Celestine Prophecy by James Redfield
James Redfield created "Celestine Prophecy" in the late 1990s. His intention was to create a novel that would help people find their true selves. It is about a man named John who starts hearing voices. He is told by these voices to go on a journey with five others to explore the hidden meaning of life. Both The Alchemist and Celestine Prophecy contain messages of hope, optimism, and spiritual growth. They are similar books in that they compare the power of intuition to external realities and one's true desires or ultimate purpose.
Siddhartha by Hermann Hesse
Siddhartha is a landmark novel that has transcended its own time and place. It tells the story of a wealthy Indian Brahmin who leaves a life of privilege at age twenty-two to search for enlightenment. It is a classic and inspirational tale of self-discovery and wisdom that continues to be relevant for all generations.
Into the Wild by Jon Krakauer
In Into the Wild Jon Krakauer tells the true story of Christopher McCandless. In the late 1980s, Christopher McCandless graduated from Emory University and took his savings to live life on the road. Before settling in the Alaskan wilderness, he hitchhiked across the country, visiting Chicago, Los Angeles, San Francisco, and Portland.
The book explores how McCandless came to the decision to abandon civilization and why he did it. While the story has a tragic ending, many solo travelers identify with McCandless' desire to leave everything behind to live on his own terms.
"My days were more exciting when I was penniless and had to forage around for my next meal… I've decided that I'm going to live this life for some time to come. The freedom and simple beauty of it is just too good to pass up."

― Christopher McCandless, Into the Wild
Now that you have this list of books like The Alchemist, you can begin your next journey in a faraway world right away. If you have any books to recommend, please do let me know in the comments!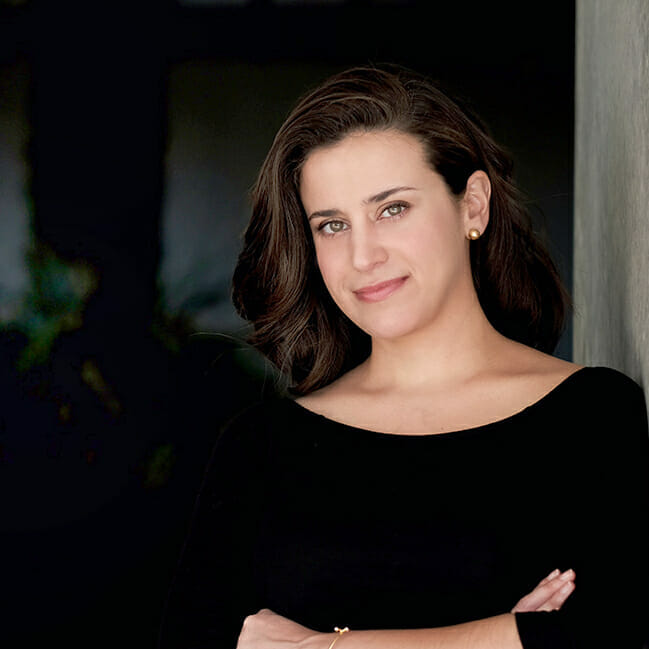 About Denise Cruz
Denise is a marketing executive who escaped corporate to travel the world… twice. A Brazilian native living in the U.S., she's lived in 4 countries and visited 35+ others. After side-hustling her way to financial independence, she curates solo destination guides, slow travel tips, and travel blogging advice on Wander Her Way. When she's not on the road, you can find her in Miami with her dog Finnegan.