How to Visit the White House
If you buy something through the links on this page, you're helping me pay for my next adventure—thank you for clicking! Learn more.
How to Visit the White House
I've been traveling to Washington, D.C. almost every week for work for the past three months. A couple weeks ago, on my last day in the D.C., I finally got to visit the White House!
It was the perfect way to end my time in D.C. and I highly recommend that anyone visiting D.C. comes to the White House.
However, visiting the White House is not a very simple or straightforward process, which is why I've written this guide to help you plan your visit!
How to Request a Tour of the White House
Tours of the White House are free and self-guided.
The first thing you will need to do is submit a tour request through your congressional representative. You can click here to look up who your representative is.
You can request a tour up to three months in advance, and no later than 21 days in advance (although I actually did not make my request until 17 days before my tour date and was still able to visit.)
Tours occur Tuesday through Thursday from 7:30 a.m. to 11:30 a.m. and Fridays and Saturdays from 7:30 a.m. to 1:30 p.m. (excluding federal holidays.)
The more flexibility you have in your schedule, the better chance you have of getting a tour. Try to request as early as you can because dates fill up quickly on a first come, first served basis.
My tour was on a Thursday morning at 7:30 a.m.
Once your request has been submitted, you will receive an email (NOT a confirmation of your tour) and you will need to register all your guests who are attending.
If you are not a U.S. citizen, you can request a White House tour by contacting your country's embassy in D.C.
Getting Confirmed for Your Tour
Once your tour request has been submitted, you can expect to receive confirmation two to three weeks before your tour date.
It personally took eight days for me to receive confirmation for my tour (which was a little over a week before my tour date.)
In your confirmation email, you will receive instructions about the tour, including a "Boarding Pass" that you must print before your tour and bring with you.
What to Bring to the White House
Here's what you CAN bring to the White House, according to the official government website:
Valid government-issued ID such as driver's license or passport (you need to bring this if you are 18 and over)
Cellphones (still photography IS allowed, just no video or streaming)
Small cameras with a lens less than 3 inches long
Wallets
Umbrellas without metal tips
Any items needed for medical purposes
And here's what you CAN'T bring to the White House:
Video cameras, cameras with detachable lenses, tablets, iPads, tripods, monopods, and selfie sticks
Any kind of bag (no purses, backpacks, camera bags, clutches, etc.)
Strollers
Food and beverages
Any type of weapon
See the full list right here.
Basically, just bring as little with you as you can (phone and ID) and leave the rest at your hotel!
What's on the Tour?
The self-guided tour starts in the East Wing of the White House, which is where the visitor's reception area is. You will walk through the East Colonnade and East Garden Room before arriving in Center Hall.
From there, you can see the following rooms on the ground floor of the White House:
Vermeil Room
The Library
China Room
Then you can go upstairs and walk through the following rooms:
East Dining Room
Green Room
Blue Room
Red Room
State Dining Room
You finish in Cross Hall (the perfect place for a photo op in front of the Blue Room!) and the Entry Hall, then exit out to Lafayette Square.
There are Secret Service agents posted in every room who are there to answer any questions you might have about the White House and its history.
Can You Tour the West Wing?
The West Wing of the White House, home to the famous Oval Office and Situation Room, is not part of the public self-guided tour.
Tours of the West Wing are typically reserved for VIPs and your best bet of getting one is knowing someone who works in the White House.
White House Christmas Tour
Christmas is one of the most popular times of the year to visit the White House, due to its fantastic Christmas decorations!
There are themed Christmas trees in almost every room, along with plenty of other holiday decorations.
Unfortunately, I was about a week too early to see the Christmas decorations, but if you're visiting after Thanksgiving and before the second week of January, you should be able to see them.
How to Get to the White House
If you aren't staying within walking distance of the White House, you can take the Metro. The closest stations are Federal Triangle, Metro Centre, and McPherson Square.
There's no public parking at the White House, but you may be able to find paid parking nearby.
The visitor's entrance to the tour is on 15th Street at Hamilton Place. Plan to arrive 15 minutes in advance for your tour and dress for the weather because you will have to spend some time waiting outside.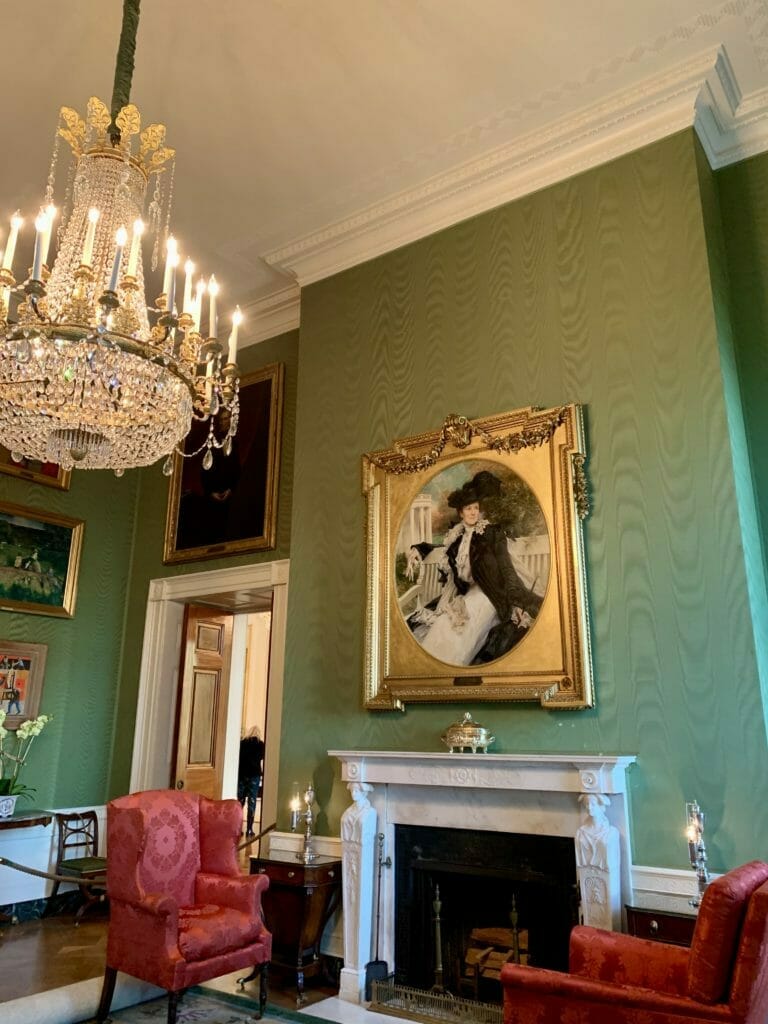 Miscellaneous Thoughts and Impressions
I didn't bring my DSLR camera to the White House because it has a detachable lens. If you have a DSLR, you will want to leave it behind and rely on your cellphone camera or a camera with an attached lens instead.
My tour was at 7:30 a.m. before I went to work for the day. I was surprised by how quickly I went through the tour. Altogether, I was only inside for under half an hour. Of course, you could spend longer if you wanted to.
You will end up waiting outside for probably 15 to 20 minutes, so be sure to dress for the weather! On my tour day, it was quite cold in the morning and I saw some people who looked like they were freezing.
I was surprised by how "plain" a lot of the White House is, at least compared to extravagant residences like Versailles. The interior of the White House is understated and elegant.
Talk to the Secret Service agents! They can answer almost any question you have about the White House and its history, and they are stationed in every room on the tour.
There is a visitor's center outside the White House that you can visit when you're done with your tour. It's also a good alternative if you aren't able to schedule a tour.
I hope you found this guide on how to visit the White House helpful!
Save it to Pinterest: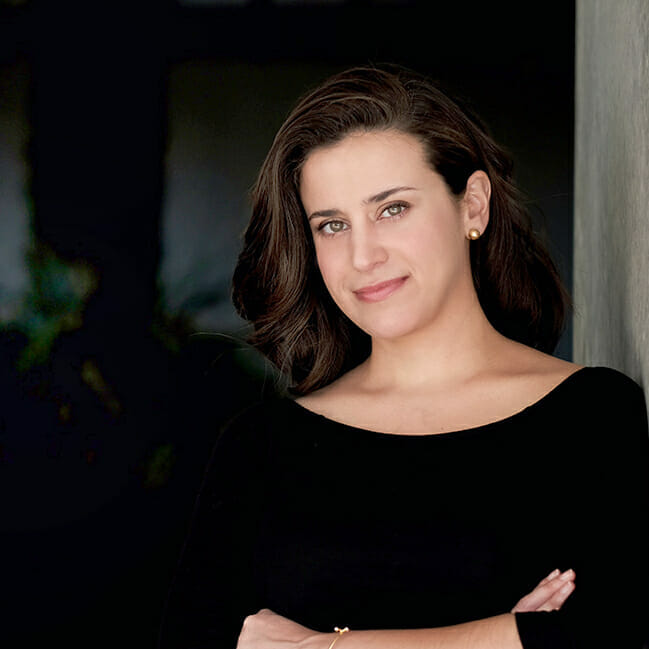 About Denise Cruz
Denise is a marketing executive who escaped corporate to travel the world… twice. A Brazilian native living in the U.S., she's lived in 4 countries and visited 35+ others. After side-hustling her way to financial independence, she curates solo destination guides, slow travel tips, and travel blogging advice on Wander Her Way. When she's not on the road, you can find her in Miami with her dog Finnegan.