This post may contain affiliate links. Read my full disclosure policy here.
Superstar Blogging Review
This post contains my review of Superstar Blogging from Nomadic Matt. If you are struggling to turn your blog into a business and make money blogging, Superstar Blogging might just be for you.
I signed up for a Superstar Blogging membership so I could test it out and give you an honest review.
What Is Superstar Blogging?
Superstar Blogging is an online school created by Matt Kepnes to help you achieve your travel business dreams. Matt is a travel blogging expert and the founder of Nomadic Matt, one of the most popular travel blogs in the world. His blog receives over one million monthly page views and he earns seven figures annually from blogging, so it's safe to say that he really knows his stuff.
There are currently two online courses within the Superstar Blogging school:
This review will be focusing on The Business of Travel Blogging. If you are interested in making money as a travel blogger, then this is the best Superstar Blogging course for you to take.
(Note: Be sure to read my free guide How to Start a Travel Blog first to learn how to get your own blog up and running in under an hour!)
Who Should Take It?
The Business of Travel Blogging is perfect for beginner and intermediate travel bloggers.
If you haven't started your blog yet, the course will walk you step-by-step through how to do that in the first week, including all the technical stuff that confuses a lot of new bloggers.
If you already have a blog, but you just can't figure out how to take your blog from a hobby to a business, this course is also for you. There are detailed lessons on everything from building a brand to mastering social media to making money from different income streams.
This course may NOT be a good for for advanced travel bloggers who are already earning a consistent income from their blogs. Overall I think a lot of the material might be too basic, but you still might find a lot of value in the advanced trainings, expert interviews, and private Facebook community. So I would not rule it out even you're a more advanced blogger.
And if the course doesn't end up being a good fit for you, there's a 14-day money-back guarantee.
How Much Does It Cost?
The Business of Travel Blogging is priced at $49/month (with no monthly commitment.)
You get access to ALL the course materials instantly.
But the perks of the monthly membership (which I'll cover further down) make it worth continuing with the program even after you finish the course materials.
What You'll Learn
You might be wondering exactly what is covered in this course.
The Business of Travel Blogging is divided into eight modules covering the following:
The how and why of blogging
Mastering the tech stuff
Creating a lasting brand that people will remember
Writing content people want to read and share
Optimizing your website and ranking high in search engines
Crushing it on social media
Getting press coverage and become a source for writers
Growing your email list
Making enough money to support yourself
For a detailed breakdown of what each module covers, check out this page.
While the course is set up in an eight week format and it's recommended to spend one week on each lesson, you can go completely at your own pace.
What Else Is Included
Enrolling in The Business of Traveling Blogging not only gives you access to the course, but also gives you access to some awesome membership bonuses.
When you sign up for the course, you will also get access to:
Weekly live Q&A office hours so you can ask questions and solve your problems
Ongoing tech support from the Nomadic Matt team
A community forum so you can network, engage, and collaborate with other members
Feedback and line edits on your blog posts
Downloadable cheat sheets so you can take the course with you anywhere
Lifetime updates so you always have the latest info
So as you can see, the monthly benefits and community aspect of The Business of Travel Blogging make the cost of membership worth it. (Although there's no monthly commitment required!)
My Results
I signed up for Superstar Blogging after I'd already been blogging for a while and was at the point of earning over $1,000 a month from this blog.
So while some of the course content was a little too "basic" for me, I still got a LOT of value out of the more advanced lessons and learned a lot of new information. Even for more established travel bloggers, I think this course is a worthwhile investment because you get to hear directly from one of the most successful travel bloggers out there.
And if you're a beginner travel blogger, you really can't go wrong with this course. It lays out absolutely EVERYTHING you need to do to start and grow a profitable travel blog.
I also really enjoyed the tech support forum included with Superstar Blogging. I had a tech question and got a response from the Nomadic Matt team in less than 24 hours.
Is Superstar Blogging Worth It?
I recently saw some travel bloggers charging over $500 for a video course that, no joke, amounted to less than 30 minutes of video and that was it.
So when you take a look at everything you get in Superstar Blogging, and all for only $49/month, I absolutely think it's a worthwhile investment.
You could probably figure all of this out on your own if you really wanted to, but I can guarantee you it will take you much longer and you'll go through a lot more trial and error trying to do it.
The Business of Travel Blogging teaches you exactly what you need to know, in the order you need to know it. You will learn proven strategies that actually work and you'll learn directly from some of the most successful travel bloggers out there.
Ready to take your travel blog to the next level too?
Click here to enroll in The Business of Travel Blogging today!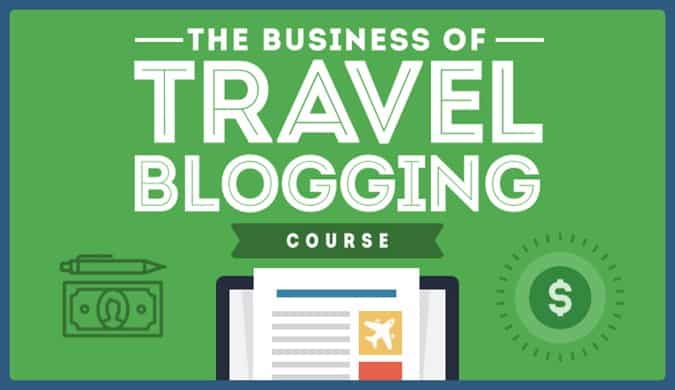 More Travel Blogging Advice
I hope you enjoyed this Superstar Blogging review and found it helpful!
This post is part of my ongoing series about travel blogging.
For more articles about starting a successful travel blog, be sure to read the following: