Reasons to Start a Travel Blog
Have you been thinking about starting a travel blog?
I remember reading travel blogs for several years before I ever considered starting my own.
But once I finally started my own travel blog, I was so glad I did! If you've been on the fence about starting a travel blog, read on for the five reasons you SHOULD and three reasons you SHOULDN'T.
And if you're ready to start your travel blog, be sure to check out my step-by-step guide on how to start a travel blog or sign up for my free email course below:
The following tips are also useful for starting your travel blog!
Read on for the reasons you should (and shouldn't!) start your own travel blog.
here
1. Document your travels.
One of the main reasons to start a travel blog is to document your travels.
If you're going on a long-term trip, moving abroad, or studying abroad, starting a travel blog can be a great way to keep friends and family at home in the loop.
It's also like creating a digital journal/scrapbook of your travels to look back on forever!
2. Have a creative outlet.
Blogging can also be a great creative outlet. You get a chance to write (a lot!) and work on your photography skills. It's also fun coming up with unique blog post ideas.
I definitely have a lot of "Top 10 Things to Do in X" and "Where to Stay in X" type posts on my blog, but I also enjoy coming up with more creative things to write about too.
3. Help other travelers.
One of my favorite things about travel blogging is being able to help other travelers.
Whether it's sharing secret tips I picked up during my travels (like how to take a gondola ride in Venice for two euros) or helping travelers in my hometown (by sharing the common New York mistakes to avoid) I enjoy being able to provide useful information on my blog.
It's even better when someone leaves a comment or sends me an email saying they found it helpful!
4. Make money blogging.
I'd be lying if I said I didn't intend to monetize my blog from the very beginning!
Having a travel blog can be a great way to start your own business and make money online, allowing you to travel and work from anywhere. Currently, Wander Her Way earns money from a combination of display advertising, affiliate marketing, and sponsored blog posts.
5. Use it as a portfolio for work.
Related to above, you can also use your travel blog as a portfolio to help you obtain other work opportunities, such as freelance writing or freelance photography jobs.
I have not personally done this, because I just monetize my blog directly, but if you want to get into a career as a travel writer or photographer, this is a great reason to start a travel blog.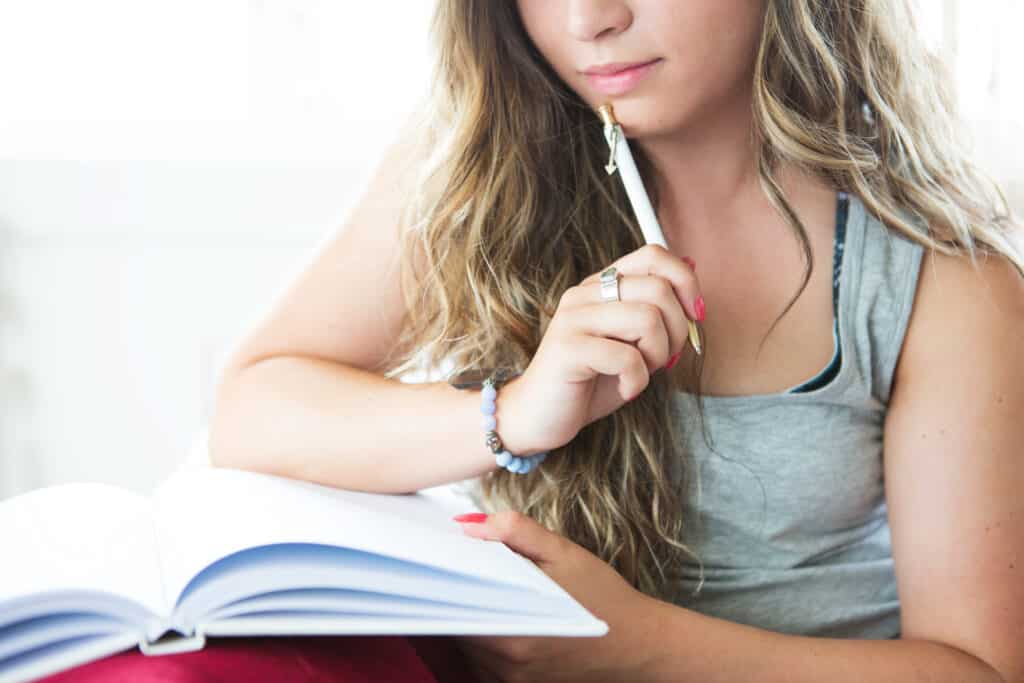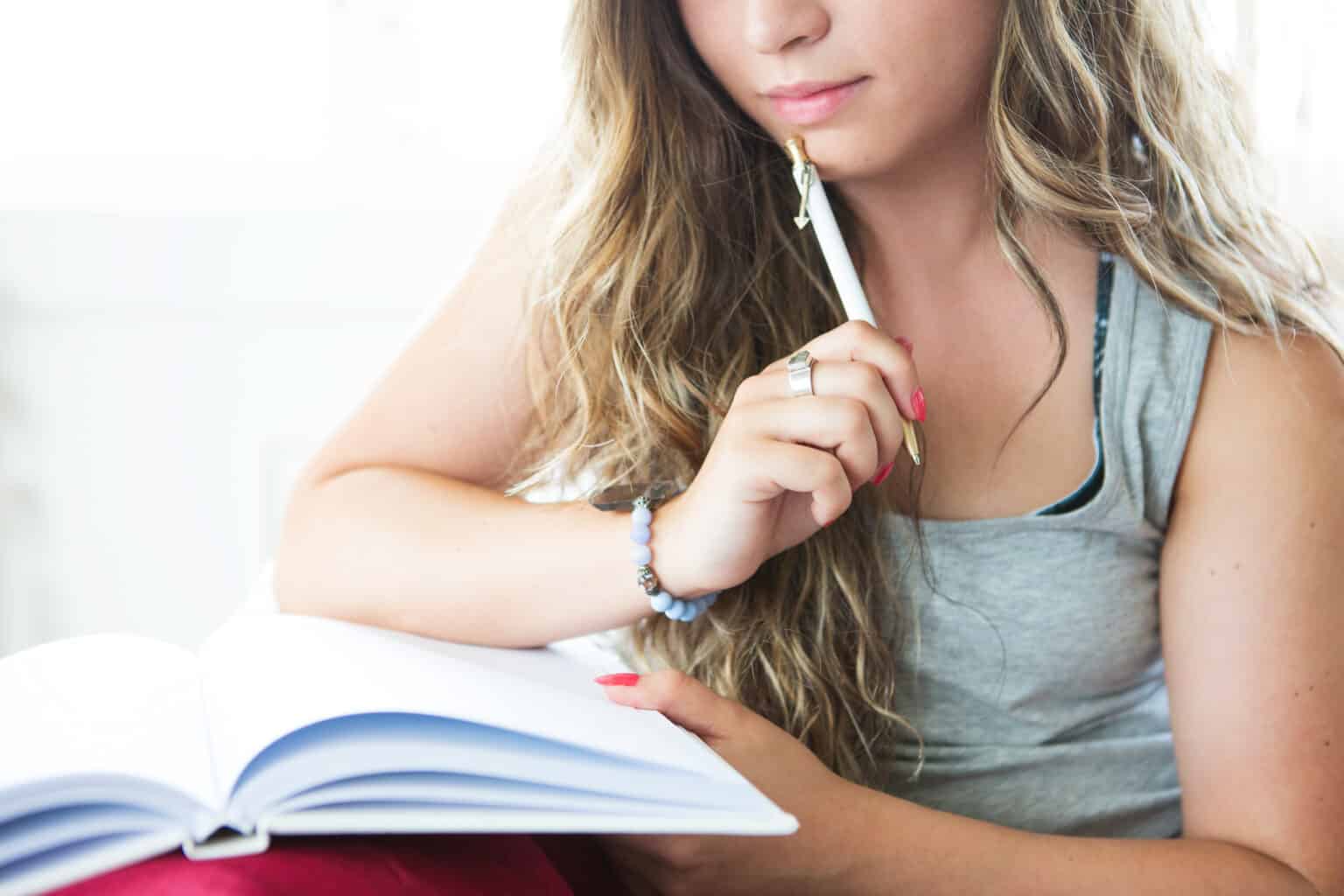 Reasons NOT to Start a Travel Blog
So now that we've talked about some of the reasons you should start a travel blog, let's talk about three of the reasons you should NOT start a travel blog.
1. You want to make money fast.
Blogging is not a get-rich-quick scheme. It might seem easy from the outside looking in, but it actually takes a lot of work to be successful and make money blogging.
There are no shortcuts you can take, so if you aren't willing to put in the work, blogging isn't going to be for you. A lot of people also think they can start a travel blog to fund their travels, but if that's what you want to do, you need to start planning WAY in advance. (For example, I started my travel blog over two years before I actually quit my job to travel.)
2. You want a bunch of free stuff.
There's another myth going around that bloggers are "paid to travel" and that could not be further from the truth. Yes, it's possible to get free press trips and comped hotel stays in exchange for blog coverage (sometimes paid, sometimes unpaid) but it's very competitive and takes a LOT of work.
In fact, that's why I prefer to pay for my own travels and monetize my blog with more passive income sources like display advertising and affiliate marketing instead.
3. You aren't passionate about travel.
And for the final reason not to start a travel blog, this should go without saying, but it's not worth it to start a travel blog if you aren't 100% passionate about travel.
If travel is something you don't really care about, it WILL come through in your writing and you WILL get burnt out and tired of travel blogging pretty quickly.
How to Start a Travel Blog
So now that you've read the reasons you should (and shouldn't) start a travel blog, if you are ready to get started with your own travel blog, read on for an easy step-by-step guide!
Following these steps will let you get your travel blog up and running in under an hour.
These are the exact steps I followed to start my own travel blog, and the steps you'll want to follow if you have any plans to monetize your travel blog in the future.
Step 1: Choose a niche
The first step to starting a travel blog is deciding on your niche.
Your niche is simply the topic that you blog about. For example, there are blogs out there in niches like fashion, cooking, parenting, personal finance, and so on.
I know what you're probably thinking: isn't my niche just travel?
Yes, travel in itself is a niche and it's okay to have a general travel blog. In fact, Wander Her Way is pretty "general" in that I write about many destinations and topics within the travel sphere.
However, if you can "niche down" further, there are many benefits to doing so.
Here are some travel niche ideas:
Sustainable travel

Luxury travel

Budget travel

Country-specific travel

City-specific travel

Solo travel

Couples travel

Family travel

Working abroad

Travel for retirees

Adventure travel

Living in a van or RV

Cruise travel
These are just a few examples of specific travel niches. If you don't have a particular niche in mind, that's okay too! You can be successful with a travel blog either way.
You can always start off writing about whatever you want related to travel and narrow down your focus as time goes by and you realize what you enjoy writing about most.
Step 2: Choose a domain name
The next step to starting a travel blog is choosing a name for it. Your blog name will be the first impression that you have on people, so it's important to pick a good one!
Here are some tips for choosing the perfect travel blog name:
Make sure it's easy to spell, pronounce, and remember
Don't use hyphens or numbers in your name (this makes it harder to spell and remember)
Try to choose a name that has the .com ending available (avoid endings like .net or .org as they are less common and harder to remember)
Check to see that the corresponding social media handles are available
Make it travel-related (like Adventurous Kate or The Blonde Abroad)
Pick something you can grow with (ex. Don't choose "Traveling with Toddlers" because in a few years that won't be relevant when your kids aren't toddlers anymore)
Keep it professional if you plan on monetizing your blog
When in doubt, you can always just use your own name
If you need more help coming up with a name for your blog, be sure to read this more detailed guide: Travel Blog Names: How to Choose One + Ideas
This guide contains a TON of great suggestions for choosing a memorable name for your travel blog, and how to come up with ideas if you have no idea where to start.
To see if the name you want is available, you can use this free domain name checker tool:
Step 3: Get hosting
Once you have chosen a name for your travel blog, you will need to register it and get web hosting.
If you buy your domain name through an outside company, you can expect to pay $15 to $20 for it.
However, if you sign up for web hosting through Bluehost, you can get your domain name for free.
I highly recommend Bluehost for web hosting, and they are the company I (and many other bloggers) use. They have some of the cheapest hosting plans out there making them good for new bloggers, while still having reliable service and great customer support.
Bluehost has been generous enough to offer readers of Wander Her Way web hosting starting at $3.95 a month (normally $7.99 a month) along with a free domain name.
Click here to get hosted with Bluehost!
Here are the detailed steps to set up web hosting with Bluehost:
1. Click the "Get Started" button on this page
2. Select your hosting plan
Which plan to choose: I recommend the basic plan for new bloggers.
I'm personally on the plus plan, but that's only because I run multiple blogs. Otherwise I would probably choose the basic plan!
3. Put in your domain name
This is where you'll put in the domain name that you decided on earlier.
What if I haven't decided on a name yet? If you haven't decided on a domain name for your travel blog yet, wait a couple minutes and this offer will pop up on your page:
Select this option and you can go ahead and start setting your blog up, then use the free credit to buy your domain name later. You'll have up to a month to decide.
4. Create your account
5. Select your package and pay
Here's where you'll select your hosting plan. The 36-month plan is the best deal at $3.95 a month, but you can also pick a 12-month plan at $5.95 a month for an overall lower cost.
What about package extras? You have the options to add on extras like site backups or site security.
I personally don't recommend any of these, because there are free WordPress plugins you can install that do the same thing (which I'll cover in the next section of this guide.)
6. Congrats, you're done!
Once you check out, you'll be redirected to your Bluehost dashboard. This is where you can log in to your blog for the first time and start setting everything up.
Your blog will be run on the WordPress platform. Bluehost installs WordPress automatically for you, so you don't have to do anything on your end.
Step 4: Designing your blog
Your blog will come with the default WordPress theme installed. You will definitely want to change this, which means it's time to pick a theme for your blog!
When it comes to designing your blog, you have a couple of options options. You can hire a web designer, or you can install a theme on your own. I recommend installing a theme on your own because it's MUCH cheaper and easier.
There are plenty of free themes out there, but I don't recommend them because they look very plain, don't have many customization options, and don't include customer support.
A premium theme is a much better investment and will make your blog stand out from the crowd.
If you need help finding the perfect theme for your travel blog, make sure to check out my list of the Best WordPress Themes for Travel Blogs.
These are my favorite things that are very professional and look great.
To install your new theme, simply go to Appearance > Themes in the WordPress dashboard and upload your theme file there!
Customizing your theme in WordPress is very easy and doesn't require you to edit any code – just go to Appearance > Customize and get to work!
P.S. The theme I am using on Wander Her Way is called Vivienne by 17th Avenue Designs. I love this theme! If you want to get it for yourself, just click the image below:
Step 5: Start posting!
By now, you should have purchased a domain name and hosting through Bluehost, installed a WordPress theme (these are my favorites), and customized your blog with plug-ins.
Now all that's left is to start posting!
Before you officially launch your blog, I recommend having at least 5 to 10 posts already published. This will give people more content to read and give you more posts to start sharing on social media.
Not sure what to write about? Take a look at 50 Travel Blog Post Ideas for some inspiration!
How to Make Money with a Travel Blog
Travel bloggers can make money in many different ways. Some of the most popular ways are:
Affiliate marketing
Display ads
Freelance writing
Sponsored content
Press trips
Selling their own products
Find out exactly how 20 travel bloggers make money in my travel blog income report roundup.
And check out this post about how to make money with a travel blog to get a detailed breakdown of all the different ways you can make money blogging.
Travel Blog Prosperity
If you want to make money with your travel blog, I highly recommend joining Travel Blog Prosperity.
It's a monthly membership for travel bloggers created by Jessie Festa from Jessie on a Journey.
Normally, the membership is $49/month, but when you sign up using the discount code WHW you will get your first month of Travel Blog Prosperity for just $9!
When you join the membership, you'll get immediate access to the following:
30+ trainings and lessons for bloggers, with new ones added monthly
Workbooks and checklists to go along with each lesson
Twice monthly live group coaching calls with Jessie
Weekly VIP Opportunities Newsletter with paid opportunities, press trips, and more!
Private Member's Lounge group where you can get your questions answered
And much more!
You can see everything offered inside the Travel Blog Prosperity membership right here.
And don't forget to use the discount code WHW to get your first month for just $9! There's no minimum monthly commitment and you can cancel at any time.